A word that has gained a lot of popularity since the century is Organic- be organic food, organic legumes, organic vegetables, etc. But how about Organic Beers?
Although organic beers are hard to find, the efforts are worth it. To certify a beer as organic, one needs to satisfy various conditions. These include using organic crops and raw materials which should be grown without adding insecticides, pesticides, etc., to the soil. Moreover, you need a physical inspection by an expert of Soil Association Certification. 
Therefore, it requires a lot of effort to produce purely organic beers. But there is nothing to stress about, as after consulting various breweries and alcoholics, we have enlisted the top 10 best organic beers globally to try.
So, let's dip into the article and learn about the best organic beer categories. 
1. Black Isle Goldeneye
Looking for a drink that is not organic but offers a savory taste too? Then Black Isle Goldeneye is a sound pick.
It is made by using barley and hops that are grown by the Black Isle brewery on their own land. As a result, they make sure to produce the most organic drinks. Black Isle Goldeneye pale ale is made using organic barley mixed with hops and a hint of mango that adds a sweetness to the herbaceous undertone. 
Consequently, the beer gets a savory and satisfying taste with hints of caramel and slight bitterness. 
Black Isle Goldeneye's alcoholic content is 5.6%
2. St. Peter's Organic Best Bitter
St Peter's Organic Best Bitter is an all-rounder organic beer that is exceptionally mouthful in its flavor profile and aesthetically appealing.
The drink is made using organic malted barley, to which organic hops by Sovereign and First Gold are added. This unique blend gives the drink an amber hue, a biscuity taste, and some high citrusy notes.
Moving to its alcoholic content, St Peter's Organic Best Bitter contains 4.1% ABV and is a mild drink that fits perfectly with every occasion. 
How about trying it with smoked chicken on a romantic evening?
3. Samuel Smith's Organic Chocolate Stout
Yorkshire Brewery Samuel Smith has been known to have organic farming and brewing for the last 250 years and will continue to have one in the future too. The brand is known to produce various organic beers, including its Organic Chocolate Stout. 
It holds an organic beer certification from the Vegan Society, thus making it a safe bet for vegans and vegetarians. 
The drink is made by mixing organic cocoa with organically crafted malt. As a result, you get a rich, velvety textured drink with a pleasing chocolate flavor to enjoy.
This sweet stout contains 5% ABV and costs $4.09 per unit.
4. Fullers Honey Dew
With an overall organic content of 5% ABV and an average price of $1.98 for a 500ml bottle, Fullers Honey Dew Is yet another sound option to consider.
The drink contains damp grain, pure honey, and yeast that give the beer a distinctive and impressive taste profile. 
It has a husky grain flavor with prickly fizz and toasty bitterness, making the beer perfect for any occasion. 
And to add more, Fullers Honey Dew is certified to be organic. 
5. Black Isle Yellowhammer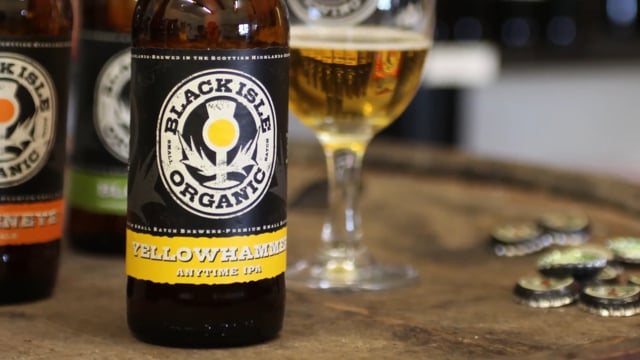 And here comes another stunning drink that is organic and equally flavourful. 
Black Isle Yellowhammer is nothing but a crowd-pleaser beer that is made using pure organic ingredients. 
The drink uses barley as its prime ingredient, which is grown on their farms, thus confirming no addiction to herbicides or any artificial fertilizer. Additionally, fresh grapefruit juice and lemon are squeezed to grant a well-balanced profile to the drink.
Moving to its alcoholic content, Black Isle Yellowhammer has 4% alcohol by volume only, thus being the perfect love for mild beer lovers.
6. Stroud Brewery Tom Long
Stroud Brewery Tom Long is another organic beer with a unique amber bitter taste. It is made using organic caramel malt that imparts a sweet flavor to the drink. And orange and coriander are added to give citrusy and subtle notes to the drink.
So, why not drink Stroud Brewery Tom Long this Friday after a tiring day?
7. Shepherd Neame Whitstable Bay Organic Ale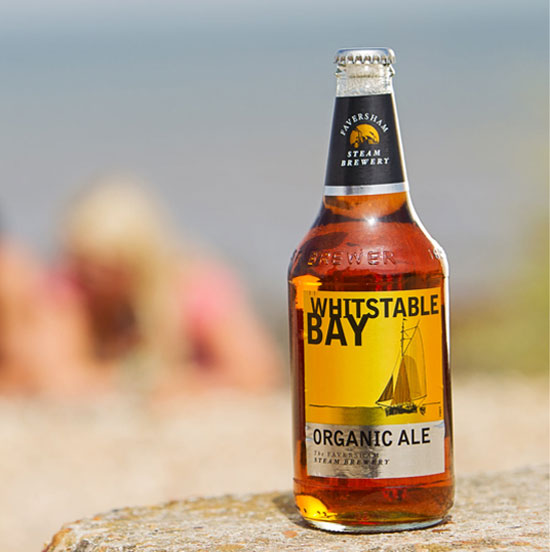 And here comes the perfect love of ale lovers- Shepherd Neame Whitstable Bay Organic Ale.
The drink contains 4.5% ABV and has a rich punch of impressive flavors to offer.
This organic beer is made using organic ingredients and specially filtered water. And the organic nature of this ale has been verified by the Vegetarian Society. 
The drink contains organically grown citrusy hop and barley with nutty notes that grant the booze a fresh, earthy undertone.
And what can be better than serving it with oysters? 
8. Nirvana Brewery Organic Pale Ale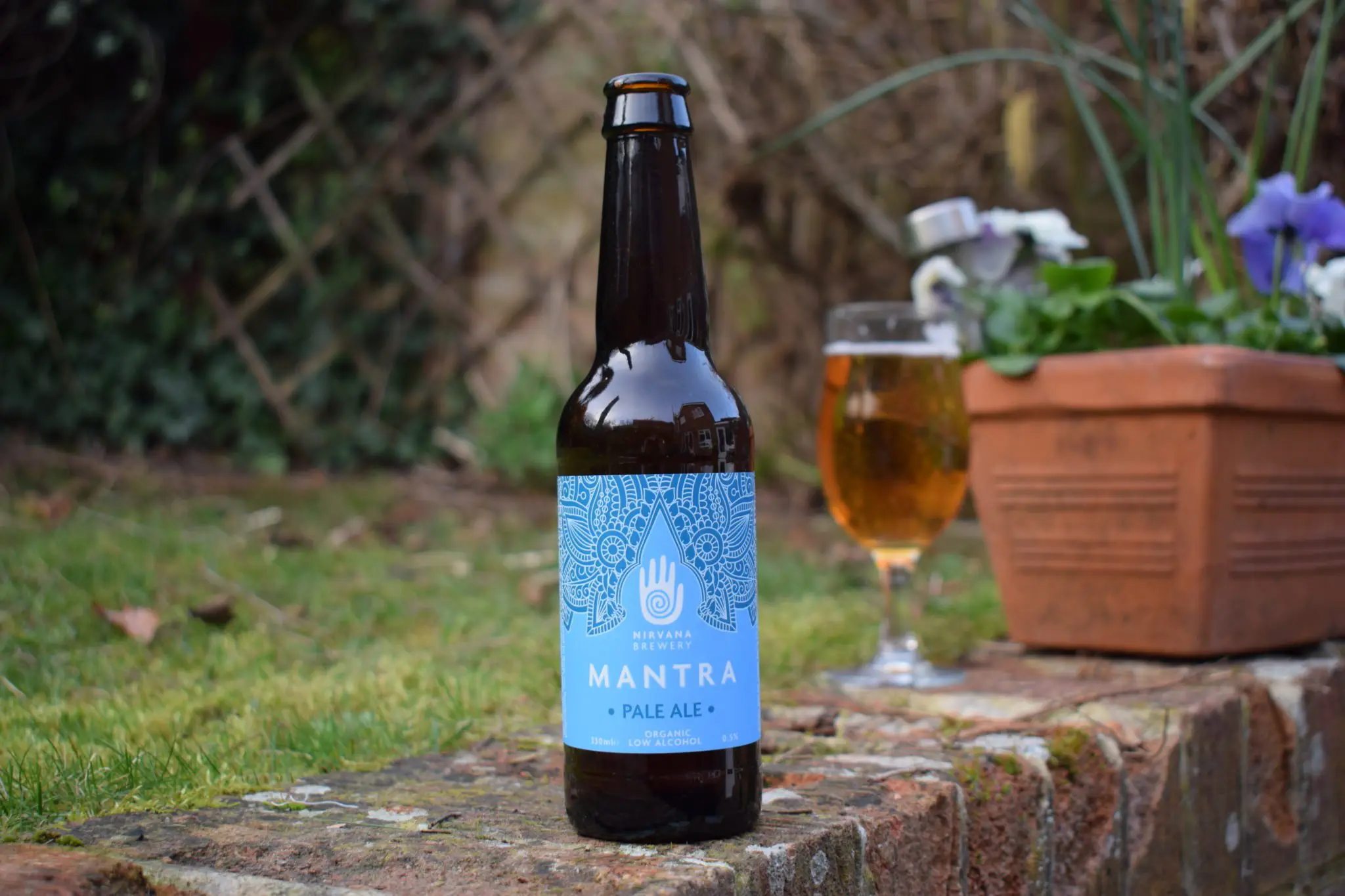 Looking for some nearly non-alcoholic options in organic beer? Then Nirvana Brewery Organic Pale Ale with 0.5% ABV is a good option to switch to.
It is made of happy notes, which gives the drink a unique crispness, along with orange zest, to provide the drink with a touch of spicy tartness. And yes, the finishing touch is given using creamy toffee-flecked, giving the beer a unique sweetness. 
9. Samuel Smith's Organic Cider
Samuel Smith's Organic Cider is also counted as a high-rated organic beer.
This straw-colored drink uses light apple juice, malic acid, yeast, and apple blossom finish, giving the final drink an impressive flavor profile. 
10. Daas Blond
Daas Blond is a certified gluten-free, organic beer that ticks the boxes of flavor, appearance, and natural ingredients. 
It is a golden color beer with spicy honey notes, to which coriander, orange, and lemon are added to give a unique, happy, dry finish to the drink.
Conclusion
So, these are the top 10 best organic beers you can choose from. All the organic beers are decent and delicious and naturally grown in their composition. 
Although these organic beers require extra effort when brewing, the effort pays off with a unique, clean taste.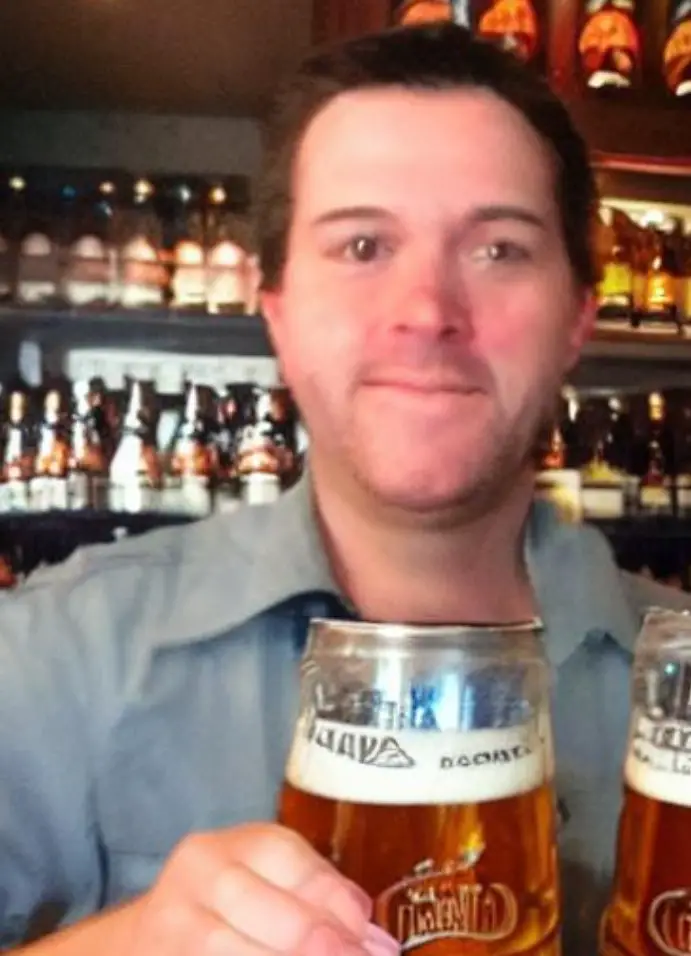 I am a passionate beer connoisseur with a deep appreciation for the art and science of brewing. With years of experience tasting and evaluating various beers, I love to share my opinions and insights with others and I am always eager to engage in lively discussions about my favorite beverage.