Step into a world of tantalizing flavors and culinary excellence at Outback Steakhouse, where the art of grilling meets the craft of mixology. As one of the premier dining destinations, Outback Steakhouse has earned a reputation for serving mouthwatering steaks and a delightful array of handcrafted libations.
 Among the many highlights that set this restaurant apart is its meticulously curated Alcohol Menu, an ode to the art of cocktail creation. This article invites you to explore the enticing world of Outback's alcohol menu, where each sip is carefully crafted to complement the bold and robust flavors of their renowned steaks and other delectable dishes.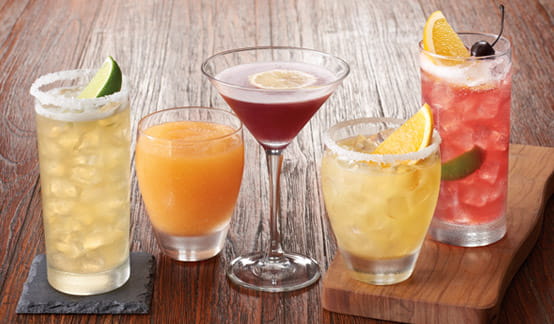 Whether you're a seasoned cocktail connoisseur or a curious diner seeking a unique gastronomic experience, Outback's alcohol menu promises a journey through flavors that will leave a lasting impression on your taste buds. So, step in, sit, and prepare for a sumptuous adventure where the marriage of savory steaks and exceptional libations creates an unparalleled dining experience.
Sangrias
Outback Sangria $8.99
Indulge in the rich and fruity Outback Sangria, a delightful blend of red wine, fresh fruits, and a hint of brandy. This classic sangria offers a burst of flavor with every sip, making it a perfect companion to Outback Steakhouse's signature steaks. Pair it with the Outback Special, a mouthwatering 8-ounce sirloin, for a delightful combination that balances the steak's savory richness with the sangria's refreshing sweetness.
Strawberry Peach Sangria $9.49
Experience the essence of summer with the Strawberry Peach Sangria, a vibrant and luscious fusion of white wine, strawberries, and juicy peaches. This delightful sangria pairs exceptionally well with Outback's Grilled Chicken on the Barbie, allowing the fruity notes to complement the smoky grilled flavors of the chicken for a compelling dining experience.
Blackberry Sangria $9.49
For a twist of sweetness and tartness, the Blackberry Sangria is a must-try. Bursting with blackberry flavors, red wine, and a touch of citrus, this sangria pairs exquisitely with Outback's Baby Back Ribs. The fruity notes accentuate the savory goodness of the ribs, creating a delightful balance of tastes.
Margaritas
Gold Coast 'Rita $8.99
Enjoy a classic margarita mixed with tequila, triple sec, and pure lime juice called the Gold Coast 'Rita. This cocktail complements the bold flavors of Outback's Victoria's Filet Mignon, enhancing the succulent tenderness of the steak with its zesty and citrusy undertones.
Grand 'Rita $11.99
Indulge in the Grand 'Rita, an elevated margarita experience that combines premium tequila, Grand Marnier, and lime juice for a smooth and luxurious taste. Pair this sophisticated cocktail with Outback's Lobster Tail for a delightful combination that elevates the succulent lobster with the exquisite flavors of the Grand 'Rita.
Margarita Trio $13.99
Can't decide on just one? Try the Margarita Trio, a trio of mini margaritas featuring classic, strawberry, and mango flavors. This delightful sampler pairs wonderfully with Outback's Steakhouse Mac & Cheese Bites, adding freshness and variety to your meal.
Aperol Spritz $10.99
Transport yourself to the charming streets of Italy with the Aperol Spritz, a refreshing aperitif made with Aperol, prosecco, and soda water. Pair this zesty and bittersweet cocktail with Outback's Bloomin' Onion for a delightful combination that balances the crispy and savory goodness of the appetizer with Aperol Spritz's vibrant flavors.
Coldies On The Tap
XXXX Gold 3.5 $5.25
Try the XXXX Gold 3.5, a refreshing Australian lager, for a light and easy-drinking option. Pair this crisp beer with Outback's Alice Springs Chicken for a delightful harmony of flavors, as the beer's lightness complements the boldness of the marinated chicken.
Hahn Super Dry $5.25
Discover the clean and crisp taste of Hahn Super Dry, a premium lager that goes perfectly with Outback's Wood-Fire Grilled Shrimp on the Barbie. The beer's smoothness enhances the grilled shrimp's smoky flavors, creating a palate-pleasing combination.
James Squire 150 Pale Ale $5.25
Embrace the rich and hoppy notes of James Squire 150 Pale Ale, an Australian craft beer that pairs wonderfully with Outback's signature Bloomin' Burger. The beer's robust flavors complement the juicy burger, adding a depth of taste to the overall experience.
Heineken $5.25
For a globally renowned classic, the Heineken is an excellent choice. This well-balanced lager goes perfectly with Outback's BBQ Pork Ribs, accentuating the succulent meat with its refreshing and crisp qualities.
Little Creatures Pacific Ale $5.25
Indulge in the fruity and aromatic Little Creatures Pacific Ale, a delightful Australian craft beer. Pair it with Outback's Grilled Salmon to elevate the meal, as the beer's tropical flavors harmonize beautifully with the tender and flavorful salmon.
James Squire Ginger Beer $5.25
Try the James Squire Ginger Beer, a refreshing and spicy choice for a non-alcoholic option. Pair it with Outback's Aussie Fries for a comforting and satisfying combination, as the ginger beer's zesty kick adds a unique twist to the classic appetizer.
Bottles
Canadian Club Dry $7.99
Byron Bay Premium League $7.99
Hahn Premium Light $6.99
Orchard Crush Apple Cider $6.99
Top Notch 'Tails $15
Classic Mojito
Sydney's Cosmo
Long Island Iced Tea
Bondi Iceberg
The Wallaby Darned
Moscow Mule
Appletini
Huckleberry Hooch
Espresso Martini
Whiskey Sour
Barrier Punch
Name Your Poison
Strawberry Daiquiri
Wines
Sparkling
Woodbrook Brut $10.99
Aurelia Prosecco $9.99
Yves Sparkling NV $9.99
White
Moscato $6.99
Sauvignon Blanc $6.99
Chardonnay $7.99
Pinot Grigio $6.99
Rose
Abbots & Delauney $7.99
Luna Rose $6.99
Red
Shiraz $7.99
Grenache $6.99
Pinot Noir $7.99
Cab Sauvignon $7.99
Syrah $7.99
Conclusion
Outback' Alcohol Menu is a delightful fusion of flavors, expertly crafted to enhance this renowned steakhouse's already exceptional dining experience. From the rich and smoky notes of their perfectly grilled steaks to the artfully concocted libations that grace the menu, every aspect of your visit is designed to tantalize your taste buds and elevate your enjoyment.
Whether you opt for a classic cocktail or venture into the realm of their signature creations, each drink has been thoughtfully chosen to harmonize with the diverse flavors of the Outback menu.
 So, the next time you step into an Outback Steakhouse, let the Alcohol Menu take you on a flavorful journey, where the perfect pairing of food and drink creates an extraordinary dining experience worth savoring. Cheers to the marriage of delectable steaks and exquisite libations at Outback Steakhouse!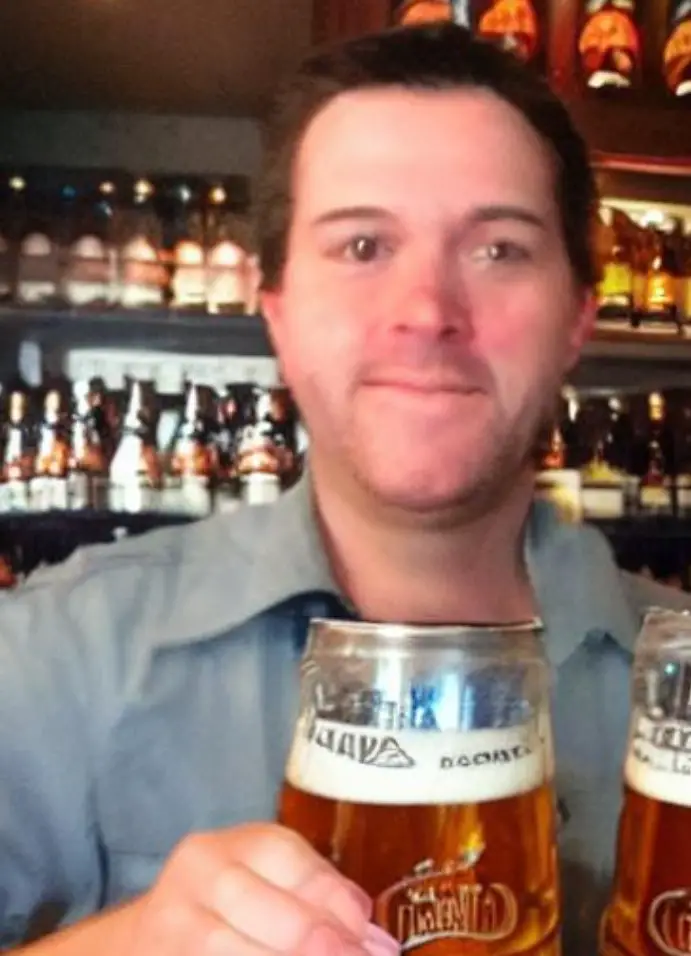 I am a passionate beer connoisseur with a deep appreciation for the art and science of brewing. With years of experience tasting and evaluating various beers, I love to share my opinions and insights with others and I am always eager to engage in lively discussions about my favorite beverage.