Pink, oh pink! The very sight of this color cannot help but burst with excitement, exuding a fun and flirty vibe that's simply fabulous. But why not take it up a notch by indulging in a tantalizingly refreshing pink alcoholic beverage?  
Be it poolside lounging, hosting a vivacious girls' night in, or just jazzing up your happy hour, the plethora of pink drinks available will blow your mind. Venture with us as we explore the finest pink alcoholic liquors, encompassing an array of timeless cocktails as well as contemporary mixes that will leave you reeling.  
So, let's raise a glass to the vibrant hue of pink and all the merriment it brings forth!
The 7 Best Pink Alcoholic Drinks
If you are looking for a pink drink that will fit your personality and vibe, this list of pink alcoholic liquors will serve you only the best cocktails.
1. Cosmopolitan
Carrie Bradshaw approves! Cocktail enthusiasts made pink drink popular through the 1998 American TV Show, Sex and The City as Carrie Bradshaw's go-to drink, a character that Sarah Jessica Parker brought to life. 
Cosmopolitan wouldn't be that famous even today if it wasn't genuinely loved by anyone who appreciates its sweet and sour blend. The mixture of vodka, cranberry juice, lime juice, and triple sec makes the pink alcoholic drink tangy and sweet with a hint of citrus. It perfectly matched someone confident, sophisticated, and a person who loves to make a statement. 
2. Strawberry Daiquiri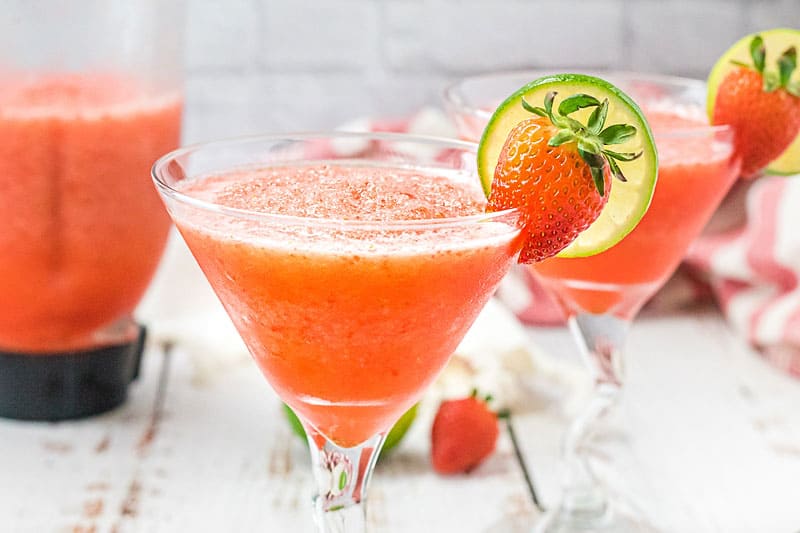 A concoction with strawberries that screams pink – is there any doubt? Nay! A blend of rum, strawberry puree, fresh lime juice, and simple syrup will tantalize your taste buds and make Strawberry Daiquiri the supreme pink alcoholic drink. This slushy, pink cocktail is the perfect companion to a sweltering summer day spent exchanging tales with friends or a romantic partner while listening to the ocean's soothing waves. If you're looking for a sweet yet tart libation, Strawberry Daiquiri won't disappoint.
3. Pink Lemonade Margarita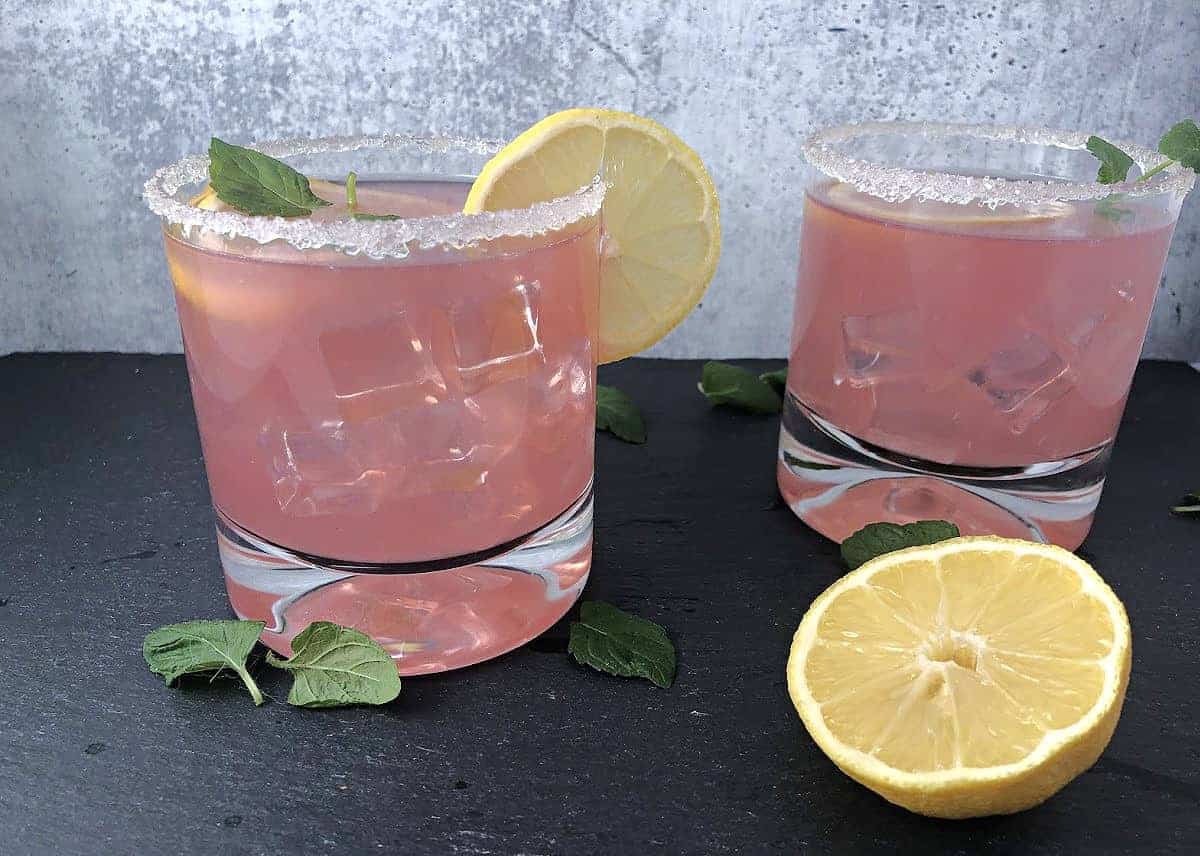 So, it's a margarita with lemonade that has a pink color. You might be wondering, what makes it the best? 
Even though this pink drink's name gives away what makes it, you expect a playful and colorful twist on a classic margarita. To break down its content, it is a mixture of tequila, pink lemonade, lime juice, and triple sec. This sweet and tangy pink drink fits someone who loves a little bit of sourness with its sweetness. 
4. Aperol Spritz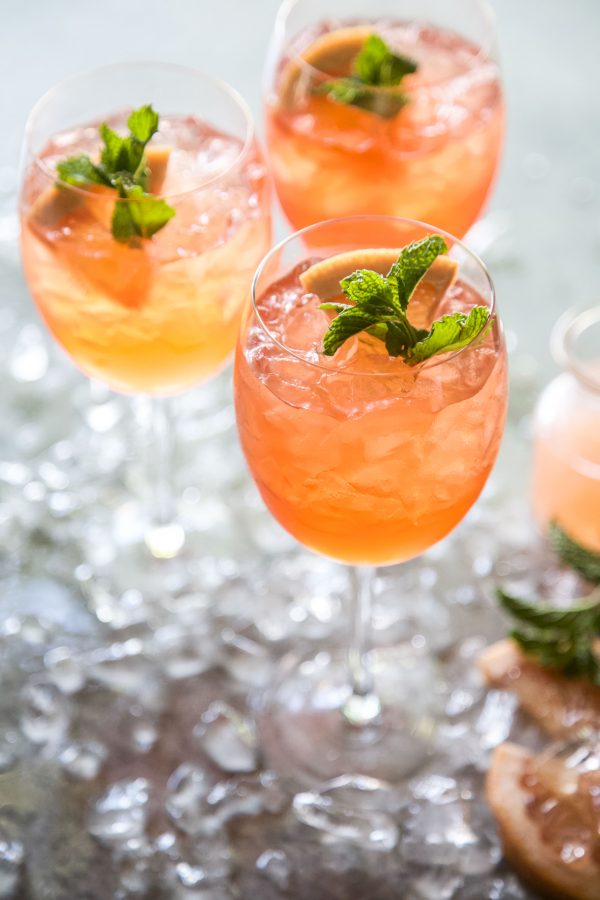 Aside from Cosmopolitan, Aperol Spritz also gives a little more sophistication to a glass. Aperol, Prosecco, and soda water combination make up this Italian cocktail that beautifully results in an orange-pink color in a glass. Imagine having an Aperol Spritz in your hand as you soak the energetic vibe of a summer evening. Refreshingly light and a touch of bitterness is what you'll experience while sipping this pink drink. 
5. Frosé
If you are a rosé wine kind of person, you'll love Frosé too. It has strawberries, lemon juice, and of course, rosé wine. This combination of ingredients creates a sweet and fruity flavor that, when served frozen, it'll be the perfect recovery drink after a fun-filled summer vacation. Anyone who loves wine and cocktails would make Frosé their new best friend. 
6. Pink Gin Fizz
One classic cocktail worth mentioning on this list is the Pink Gin Fizz. Mixing gin, lemon juice, raspberry syrup, and soda water makes up this sweet and tangy pink drink with a twist. If you're the type who appreciates beautiful color and sweet taste, you'll love Pink Gin Fizz as you soak in the sun on a summer day. 
7. Pink Paloma
Behold this magnificent quintessential Mexican cocktail that possesses a revitalizing burst of flavors within its composition. Its delectable blend incorporates tequila, freshly squeezed grapefruit, and lime juice while also being infused with soda water to provide a spirited kick.
This tantalizing concoction resonates with refreshing vibes that will leave your taste buds tingling in anticipation for more, all the while it delivers a delightfully sour punch upon consumption! A pink drink with a little bit of kick is something you can expect to experience as you sip a glass of Pink Paloma.
Why Order a Pink Drink?
There are so many alcoholic drinks; why bother ordering one, you may ask? A drink pretty in pink has been people's choice for decades, and there are so many reasons why they are for it. 
Pink exudes fun, happiness, and a carefree attitude. Additionally, this color is associated with love, romance, and joy. Who wouldn't want all those in a drink, right? 
This elixir in glass has gained its popularity tracing back to the 1940s and 1950s. People considered it as the golden age of cocktails. Honestly, pink alcoholic drinks match how elegance and sophistication of the 40s and 50s. 
Even back then, bartenders would often combine fruit juices, grenadine, and other sweet ingredients, which capture the taste of women. These are the type of women who were about to join the workforce and gain independence. From this observation, people started to associate pink drinks with feminine, fun, and playful drinks; it quickly became a staple in cocktail drinks.
Bartenders first mixed the iconic pink drink Cosmopolitan in the 1980s. It was a classic cocktail with vodka, cranberry juice, lime juice, and triple sec, a drink popularized by bartenders in New York City. It got even more famous thanks to Sex and The City series, which Madonna also favored in the 1990s. 
Since then, pink drinks have become the fun color-filled drink served to anyone who asks for it. Whether you're sipping a classic Cosmo or a frozen Frosé or mixing up a new pink drink recipe yourself, nobody can deny that pinks drinks can easily be anybody's favorite drink. Plus, it's perfect for any occasion, from a night out to a romantic date or an amazing vacation by the beach. It's guaranteed to make you smile.
Conclusion
There you have it — the best pink alcoholic drinks that will be perfect for you and your friends. If you are looking for something fruity, tangy, or bitter, you will find a pink drink here that's going to quench your thirst with a splash of color and fun.
Go grab a shaker, ice, and your favorite pink ingredients, and prepare yourself for a deliciously refreshing yet elegant and sophisticated that will brighten your day. Regardless of the occasion, location, and season, you'll find the matching pink drink that might even complement the dress you'll be wearing.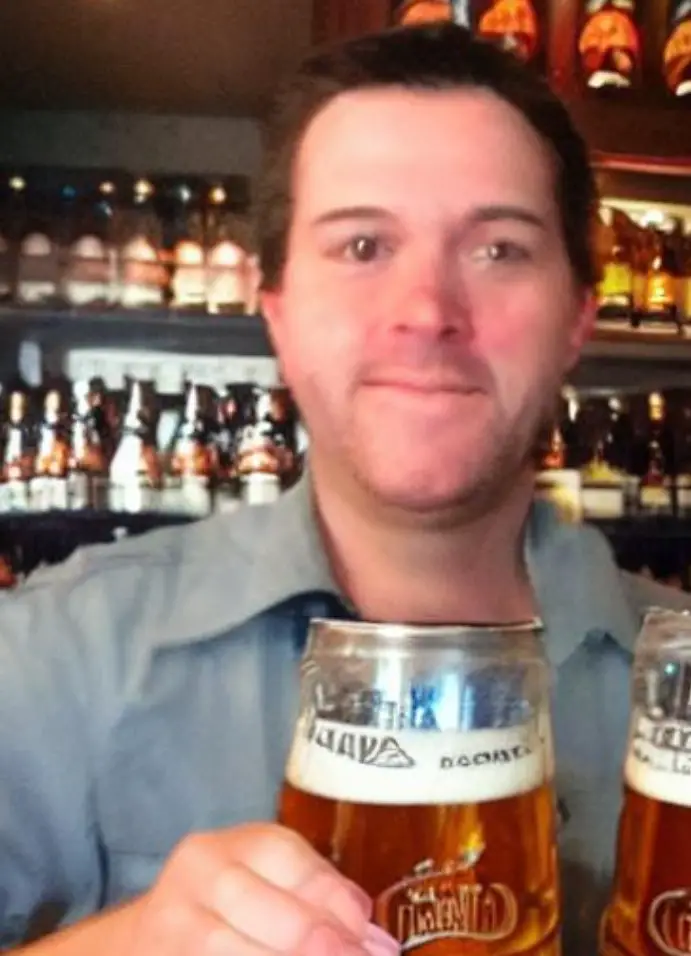 I am a passionate beer connoisseur with a deep appreciation for the art and science of brewing. With years of experience tasting and evaluating various beers, I love to share my opinions and insights with others and I am always eager to engage in lively discussions about my favorite beverage.