Did you know that there was a time when beer was only a source of enjoyment for elites and foreigners in Russia? However, things have changed now. The beer culture is now at its peak in the region, with hundreds of famous breweries that brew some finest stuff with the help of top-quality ingredients.
Nowadays, everyone can consume beer regardless of their class or status. So, check out these top ten thirst-quenching Russian beers to try.  
1. Baltika #7 Export
In Russia, the pride of the beer industry is Baltika, with its diverse selection of beers. People consume this drink more than others because of its distinct features. With an ABV of 5.4%, this Dortmunder Export Lager, a variant of Baltika Breweries, offers a dark amber shade of beer that forms a two-finger dense white head to enhance its appearance. However, it can instantly disappear when you pour it into a glass.
The smell is all about sweet boiled corn with rice and corn adjuncts. It also features notes of caramel, raw dough, raw yeast, grains, and mild orchard fruit. The taste follows the scent with a touch of well-balanced bitterness. Baltika #7 is a medium-bodied beer with heavy carbonation and an easy-to-drink quality.
2. Nevskoe Klassicheskoe
A beer with a deep clean taste brewed in Russia by Baltika Brewery, Nevskoe Klassicheskoe is an American Pale Lager with a light yellowish-golden shade. It contains 4.7% alcohol content. The beer pours a short-lived white head that dissipates immediately.
This beverage originates from the traditional Russian brewing formula, so consider it a unique blend of density and strength. Nevskoe smells like cereals and fruitiness with a hint of hops. The taste is not any different than the scent. With high carbonation, this beer offers a metallic aftertaste with a slight bitterness. Also, it is a highly drinkable beer, perfect for casual occasions.
3. Zhigulevskoe Firmennoe
Baltika is everywhere in the Russian beer industry, with its different variants. Its widely consumed beer, Zhigulevskoe Firmennoe, has a low 4.5% alcohol by volume. The drink is a European Pale Lager with a golden appearance and foamy white head that fades away within a blink of an eye, but it leaves some lacing behind. 
The fragrance of Zhigulevskoe offers a subtle hint of sweet adjunct malt and yeasty fruitiness. It also contains grassy hops to balance the flavors, but the taste is identical to the aroma. The beer has a medium body with a crisp mouthfeel. Also, it has a lingering finish. 
4. Ochakovo
From the company, Ochakovo, the European Pale Lager has a subtle low alcohol content of 4.5%. Its hazy yellowish hue enhances its overall look. The beer creates a medium-sized white head that does not retain a long time. It also leaves some lacing afterward.
Ochakovo is a typical Pale Lager with the same characteristics. Its smell is grainy and malty with a blend of grassy bitterness. The flavor profile offers more or less the same but with a slight hint of caramel at the end. With light carbonation and a crisp mouthfeel, Ochakovo is better than many Lagers of the same style.
5. Sibirskaya Korona Klassichiskoye
Another European Pale Lager with a standard ABV of 5%, Sibirskaya Korona, is a product of the Russian brewing brand Pivzavod AO Rosar. The 24k gold color appearance with a standard-sized frothy white head looks tempting, but it dies in no time.
With a blend of sweetness underneath, the smell of Sibirskaya contains crystal malts, rice, and Pilsner malts. The taste is the same, with a nuance of caramel malt and some generic flavors. With its medium-bodied character, this beverage has a frothy carbonation with a sweet mouthfeel and finish. You can pair it with your favorite food to boost your taste.
6. Stary Melnik
Stary Melnik, a Euro Pale Lager brewed in Moscow, is a refreshing and crisp beer with a low 4.3% alcohol content. It pours a crystal-clear pale yellow color with a soapy white head that retains a few seconds. The foamy head will disappear and leave a thin ring with moderate lacing.
Its aroma has malts and hops, while the taste is equivalent to the nose. Stary Melnik, with good carbonation, provides a smooth mouthfeel with a sweet aftertaste. It can be an incredible option on a hot day to beat the heat.
7. Zolotaya Bochka Svetloe
Moscow is a hub where hundreds of breweries work day and night to provide the best quality sippers at affordable prices. Zolotaya Bochka, a rejuvenating Pale Lager, offers a golden appearance. It possesses an ABV of 4.7%. The beer forms a thick, soapy white head but shrinks to a lacing.
The scent and flavor profile is the same. You will get the taste and smell of malt, grain, and sweetness with a subtle trace of hoppy bitterness. Zolotaya, a light-bodied drink with good carbonation, has an excellent drinkability level and smooth mouthfeel.
8. Bochkarev Klassicheskoe
Heineken St. Petersburg Brewery Ltd. introduced a well-balanced European Pale Lager containing 5.5% alcohol by volume. Its name is Bochkarev Klassicheskoe. The amber-colored drink pours a clean beer with a two-finger white head that lasts a few minutes.
Its scent is sweet malt with hints of honey and hops. The taste is Bitter with a lovely honey-like touch. With a light-to-medium body and good carbonation, Bochkarev has a sweetish aftertaste, making it an appealing beer to try on the hottest days in summer.
9. Zhiguli Barnoe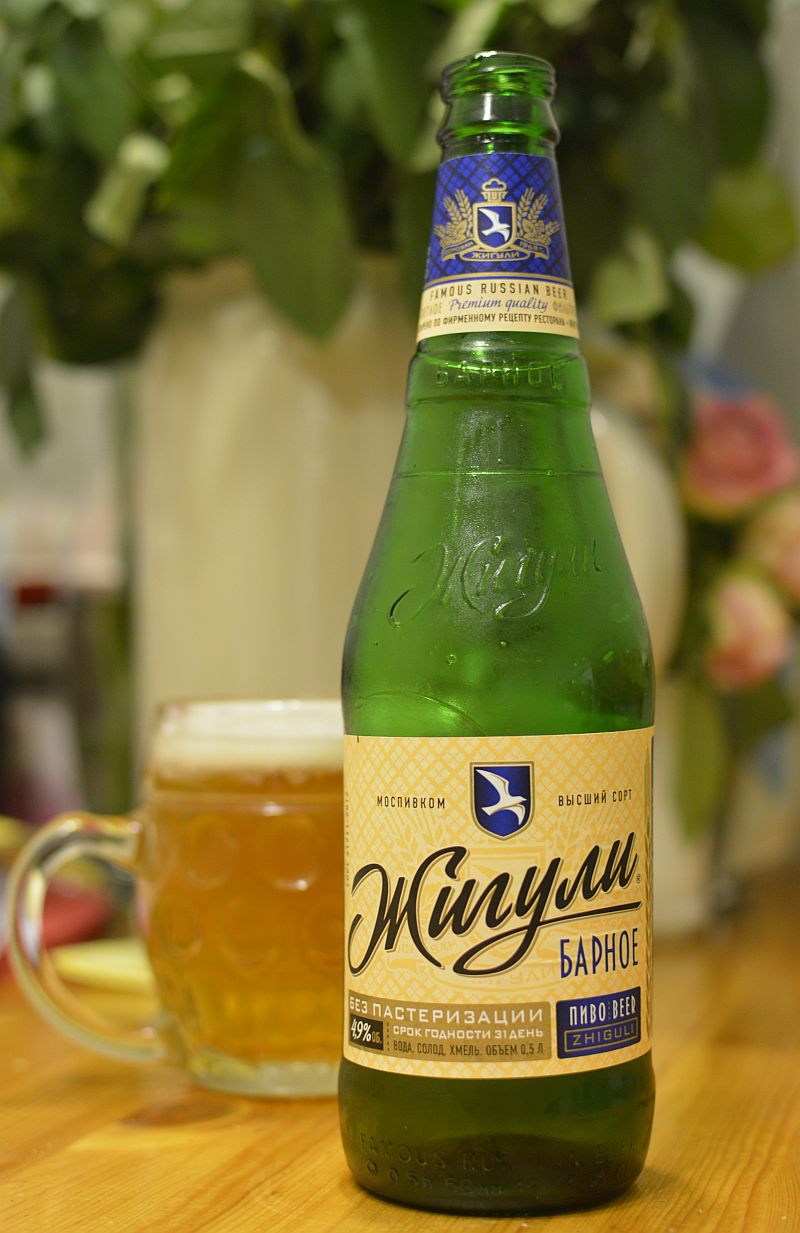 If you haven't tried Zhiguli Barnoe from Russia, buy it today because of its unique blend of locally-sourced ingredients, including pure water from Mytischi, selected malts, and Zatec hops.
The smell is bready and grassy, while the taste follows the nose. Its mouthfeel is smooth with a bitter finish.
10. Siberian Crown
A Specialty beer from Russia, Siberian Crown, is a Rye Ale with rich ingredients, such as bread, malt, caramel, and spicy rye. The beer contains 4.5% ABV with a ruby appearance. Its white head looks lovely with steady carbonation. Siberian Crown offers an aroma of toffee rye malt with apple cake hints. However, the taste is toasted and fruity with a smooth finish.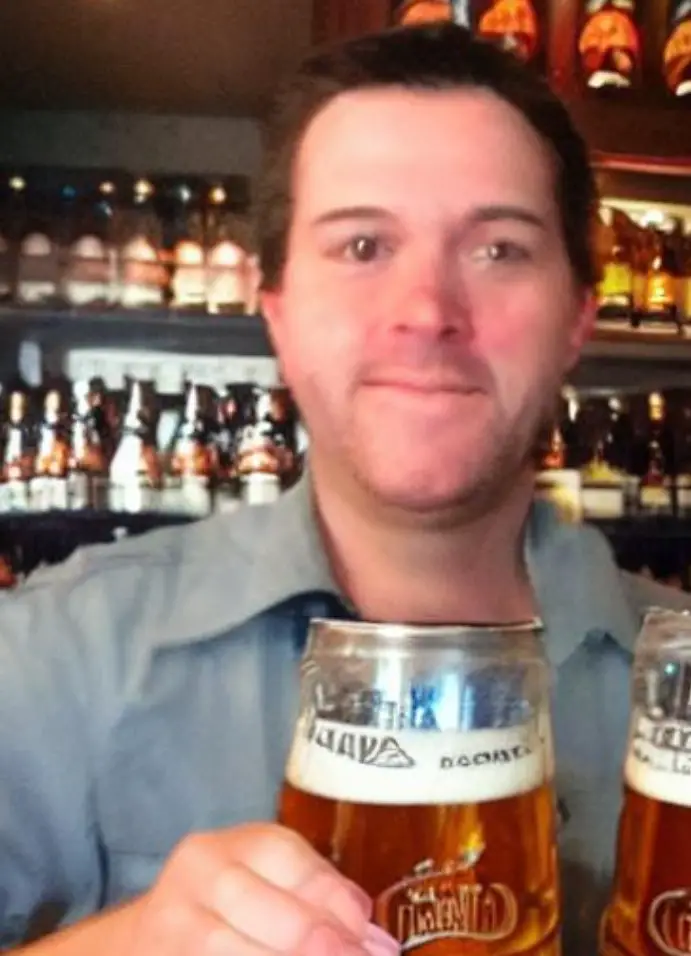 I am a passionate beer connoisseur with a deep appreciation for the art and science of brewing. With years of experience tasting and evaluating various beers, I love to share my opinions and insights with others and I am always eager to engage in lively discussions about my favorite beverage.