Drinking beer and shots at bars has always been fun. They help content your taste buds with their mouthfuling flavor. 
But the satisfaction and enjoyment mixed drinks leave us with is unmatchable. With every new day, you have the opportunity to mix different drinks and come up with new, exciting flavors. For example, how about drinking a mixed drink consisting of crisp tequila and dry vermouth? Doesn't it seem innovative yet delicious?
So, after consulting alcoholics and experienced bartenders, we have enlisted the list of 20 simple mixed drinks to order at a bar when you visit it next time. 
1. Rum And Coke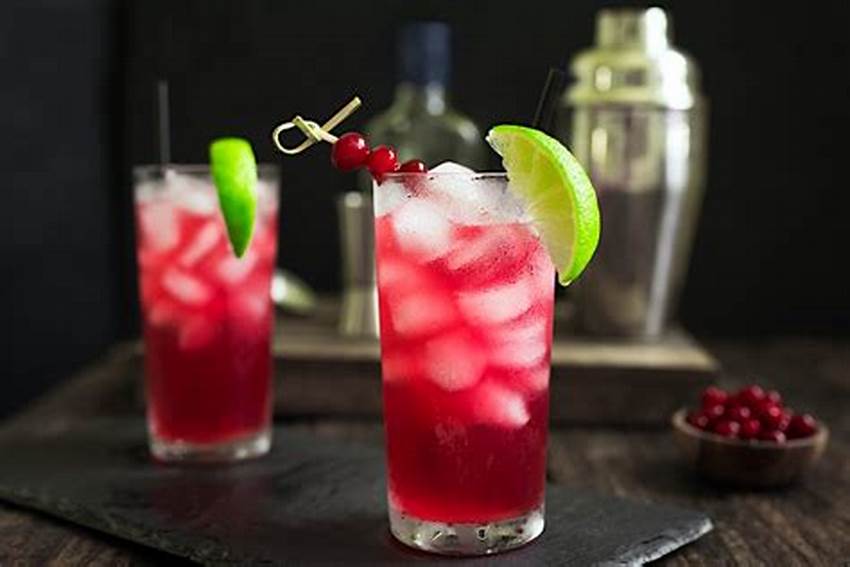 Rum and Coke are some of the simplest mixed drinks that you should order at a bar to enjoy a plethora of complex flavors in one drink.
It is made using white rum and coke only. White rum is cheap, and thus, this mixed drink doesn't cost you much. And despite being cheap, it has a lot of complex flavors and subtle flavors. 
The second ingredient is a sweet mixer- coke.
The two ingredients, when mixed, produce a low alcohol-by-volume concentration drink that is only as strong as a beer.
However, Coke contains caffeine, and if you don't like it, you can ask the bartender to add soda water or pineapple juice as a custom option. 
2. Seven and Seven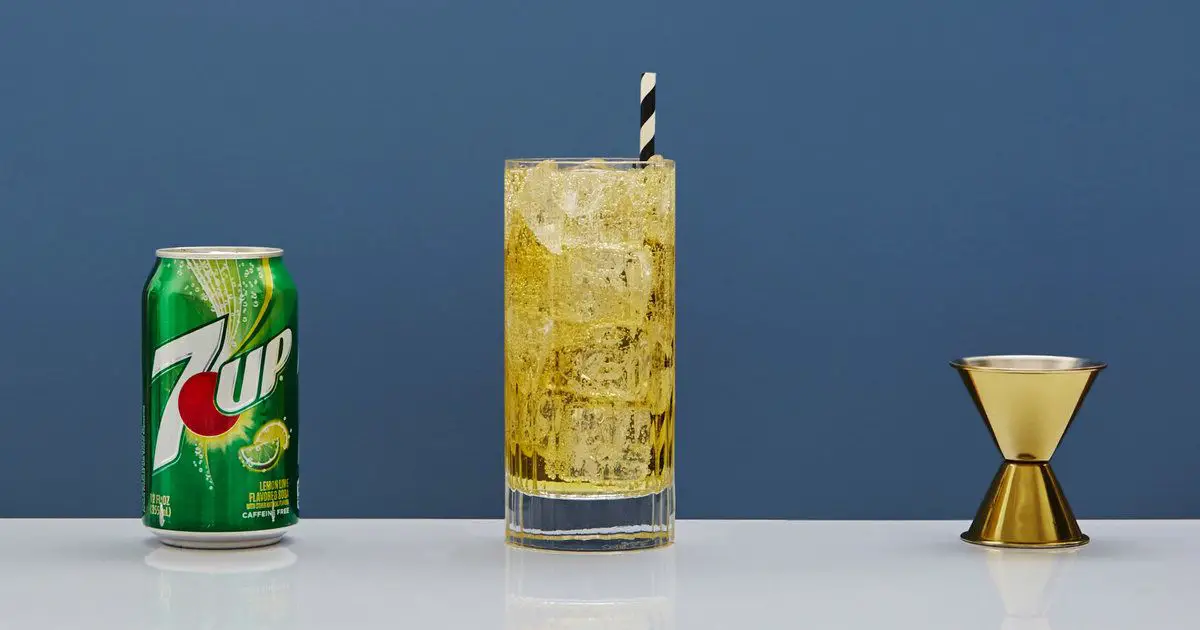 Seven and Seven is yet another simple mixed drink that is available in almost all the bars and, more or less, tastes the same. 
It is made using two prime ingredients:
Seagram's 7 Crown Whiskey
7up Soda
The drink is made by mixing the two ingredients in equal proportion and, adding ice, and garnishing with lemon or lime to create a perfectly decorated drink with utmost freshness.
It is one of the oldest mixed drinks that has been in the bars since the 1970s.
3. Cape Codder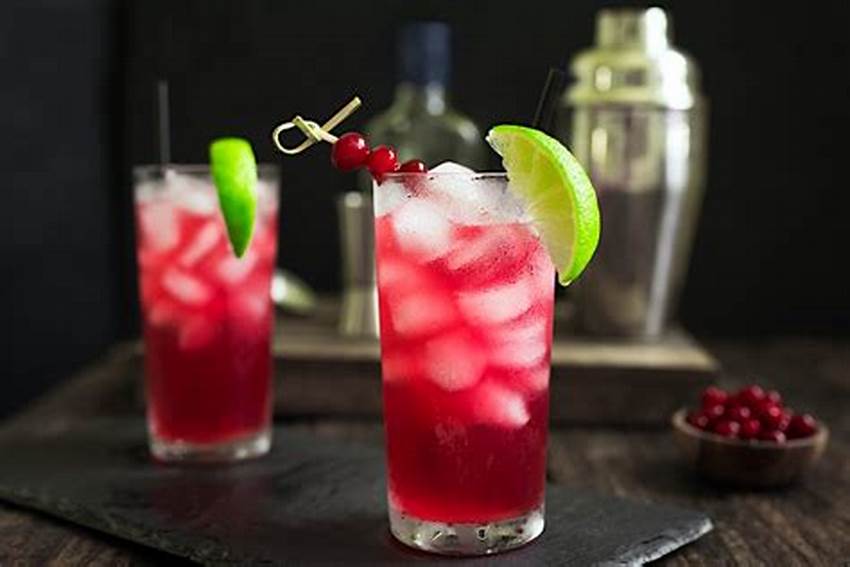 Cape Codder, also known as Vodka Cranberry, is another soul-refreshing mixed drink to opt for. 
The drink is made by combining both vodka and cranberry juice. As a result, you get a strong drink with a tartness in it. 
But some people find the drink to be quite citrusy. So, in that case, you can customize by adding soda water or a bit more cranberry juice. 
Lastly, the drink is garnished with lime wedges and slices.
The drink shares a fruity yet sour taste with a balanced flavor profile. 
4. Negroni
Negroni is a crowd-pleaser mixed drink that all bartenders love because it takes only 2 minutes or sometimes even less to get the drink ready. 
The three ingredients used to make Negroni are:
As a result, a dark earthy drink with strong fruity undertones gets ready. So, why not try one? 
5. Moscow Mule
Moscow Mule is a mixed drink that, surprisingly, is more known for its Copper mug in which it is served rather than the exciting flavor. 
The reason is that in the copper mug, the drink remains fizzy and fresh for longer.
The three ingredients that mix well to give Moscow Mule are:
And you end up getting a delightful yet fizzy drink whose richness can hardly be met. 
Additionally, you can add a sprig of mint and garnish with some lemon slices to further add to the taste.
6. Whiskey Sour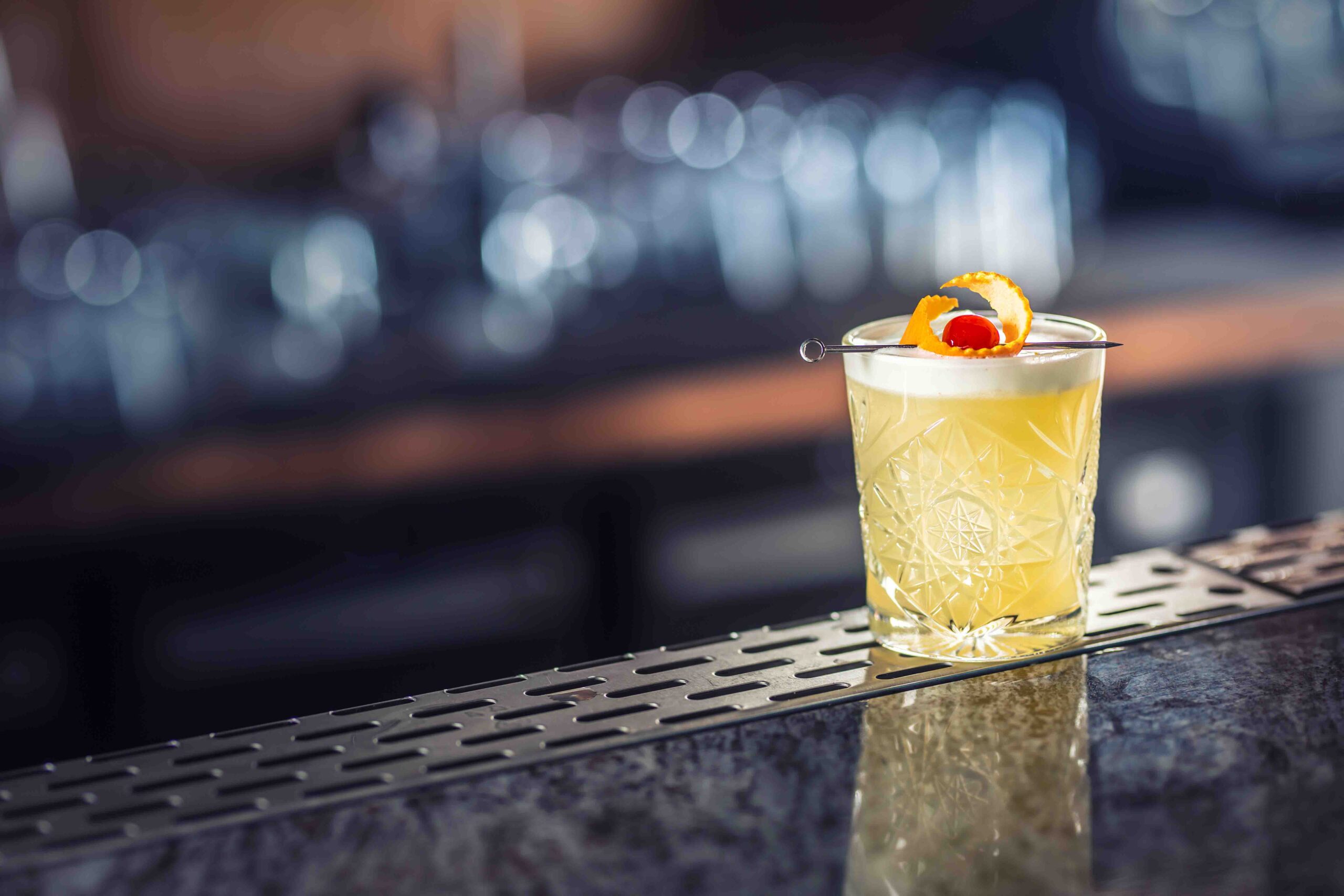 Whiskey Sour is yet another mouth-pleasing mixed drink that one should order at the bar. It is made using the following ingredients:
Dash of white egg
Lemon juice
Sugar
Whiskey as the base liquor
When mixed, the four ingredients give rise to a smooth drink with a velvety texture. It has a hint of both sourness and sweetness in it.
So, are you ready to try this mixed drink and let the Whiskey Sour do its wonders?
7. Mojito
Mojito is also a simple, flavored, yet easy-to-make mixed drink. 
It is made using white rum, soda water, and lime juice. Crushed mint leaf extracts are added to add a refreshing taste. 
As a result, you get a perfect drink made of citrus and herbaceous undertones.
8. Old Fashioned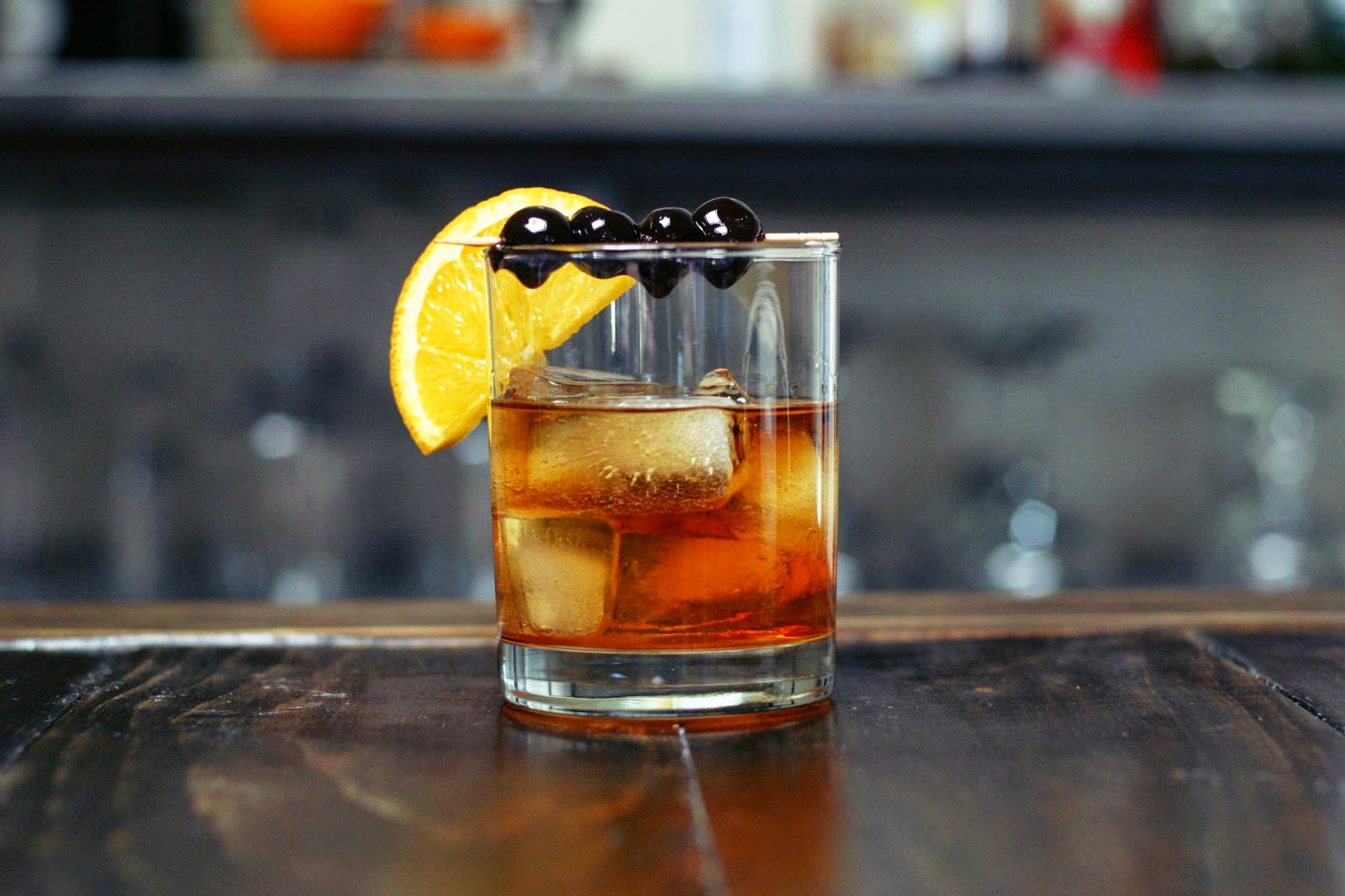 Aren't you a fan of simple or vanilla-flavored whiskey and want some other liquor as your base liquid? Then why not try an old-fashioned drink that uses bourbon as the base liquor?
The ingredients used to make an old-fashioned drink are Angostura bitters, a sweetening syrup, and bourbon, to which maraschino cherry and orange peels are added as topping.
And those who love to add spiciness to everything can use hot, spicy bourbon instead of a simple one to get the soul-satisfying taste and flavor.
9. Gin and Tonic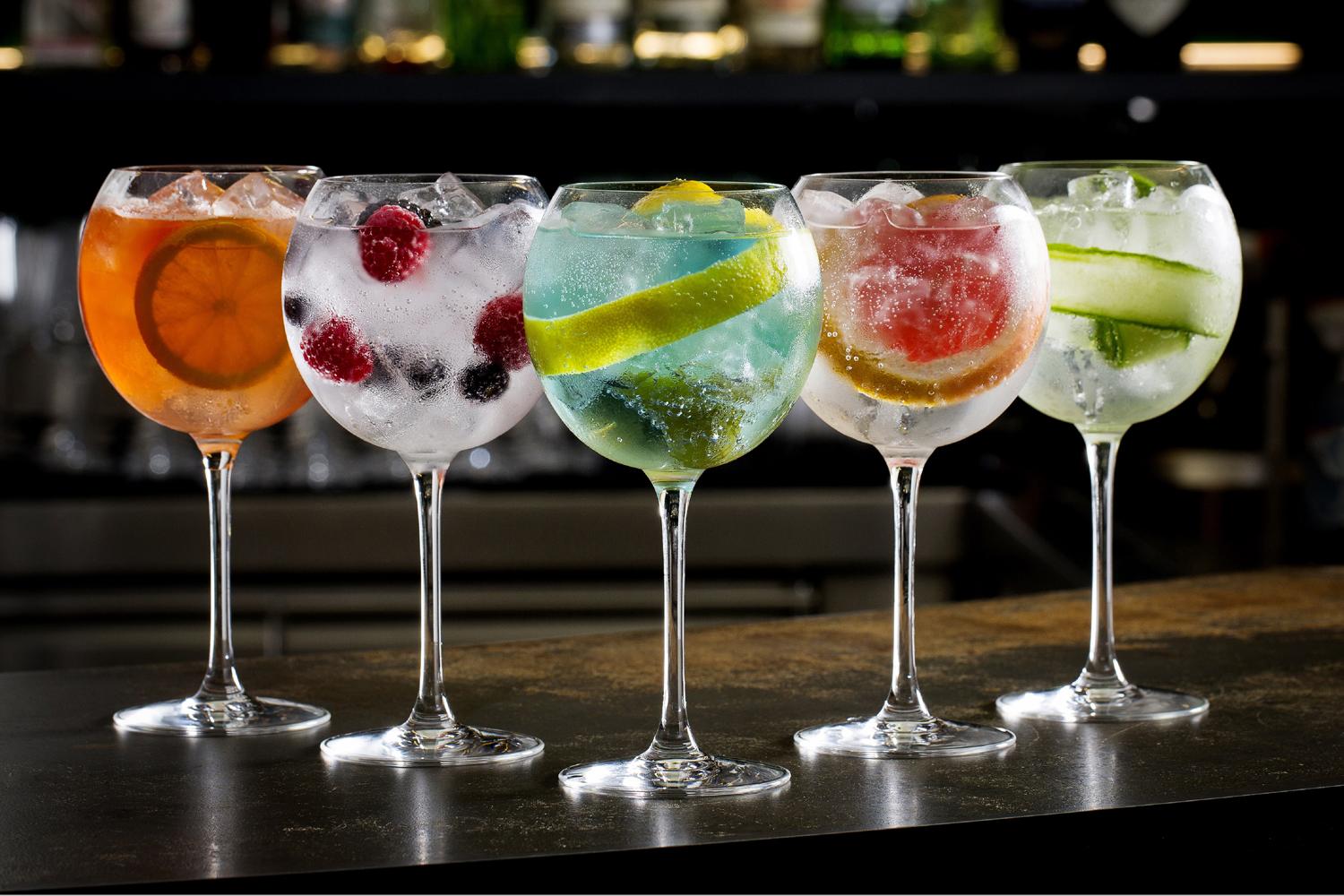 Gin and Tonic is one of the cheapest options in mixed drinks to go for. But it's better to skip this option for people who don't like drinking gin.
The Gin and Tonic drink is made using a mixture of just tonic and gin, and then adding a splash of lemon at the end.
As a result, the drinks get a bit citrusy. And that's it.
So, if the drink sounds appealing to you, why not give it a try?
10. Daiquiri
We all love drinking slush to cool our mind and body on a hot, sunny day. And the classic daiquiri is just a bold version of these slushies.
The three ingredients used to make this mixed drink are:
White Rum
Fresh lemon juice
Sweetening syrup or juice
As a result, you get this white-colored mixed drink that can grant your body a punch of freshness with every single sip.
11. Mimosa
Many are unaware of the fact that mimosa is also a mixed drink. 
This cheap mixed drink is made using an equal ratio of champagne and orange juice. As a result, you get this sweet cocktail with a distinct orange and citrusy tinge.
And the drink is so cool and refreshing that people love drinking it at bars when partying.
So, next time you visit a bar, don't forget to make it part of your order.
12. Dark 'n Stormy
Most mixed drinks use white rum as their base liquor, but for Dark 'n Stormy, we use dark rum as the base alcohol drink. 
Dark rum has a strong flavor profile, and Ginger Beer is added as the light counterpart to balance the overall flavor profile and add a hint of caramel, molasses, and spiciness to the drink.
And since the drink is served over ice, it becomes a perfect way to end a tiring summer day. 
Additionally, you can combine dark rum and daiquiri to enjoy more flavorful drinks.
13. Gimlet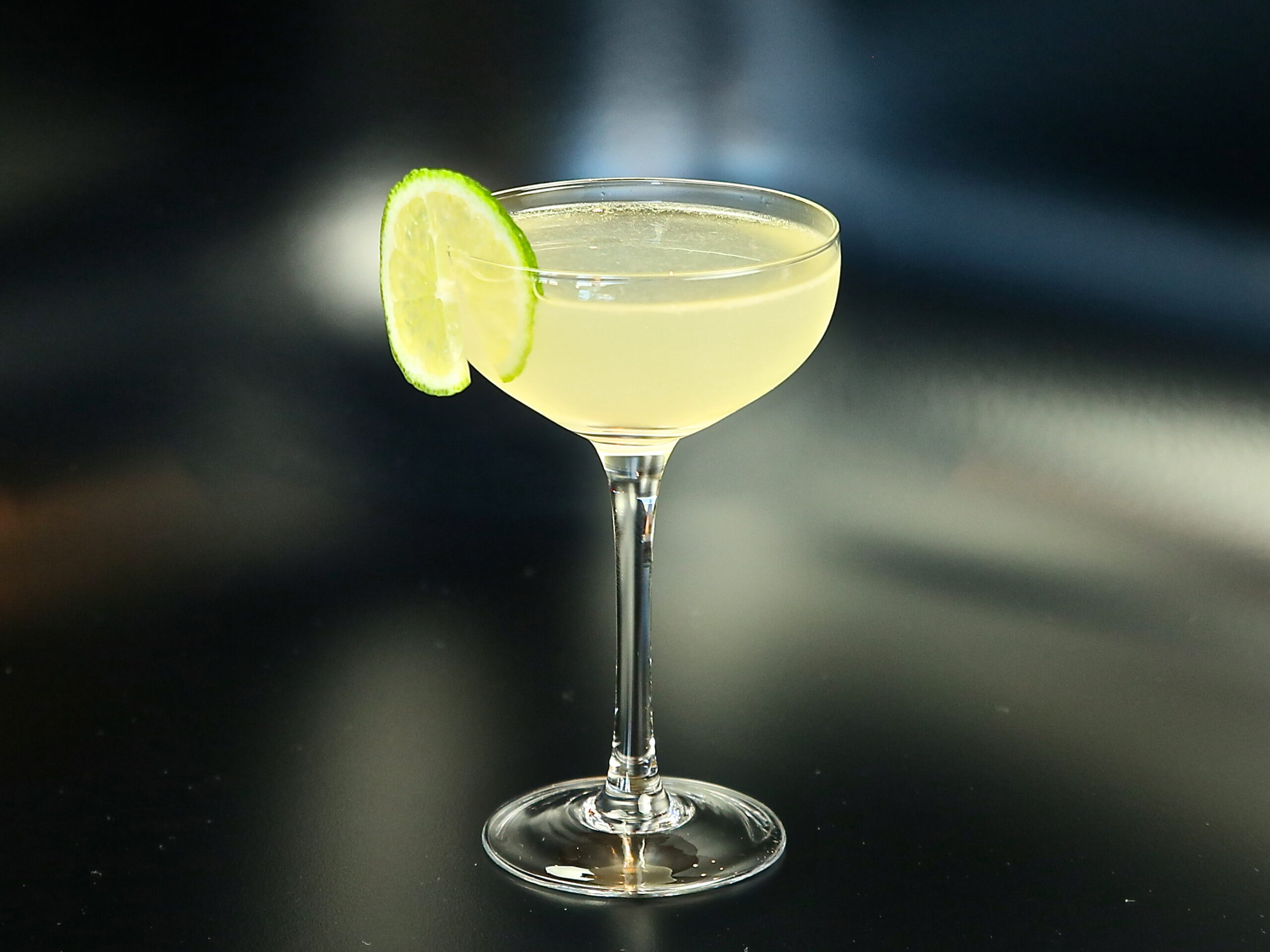 Want a mixed drink that is simple yet clean and crisp in its taste? Then nothing can be better than a gimlet for you.
It is a simple, classy style cocktail made using a blend of the following:
Gin or vodka as the base liquor 
Sugar
Lime Juice 
These three essential ingredients result in a refreshing drink with a sweet yet crisp flavor profile, and the best part is that the flavor is so clean that it goes well with all types of meals, whether a party or a delicious meal after a tiring day.
In short, this easy-to-make cocktail never gets out of fashion.
14. Chocolate Martini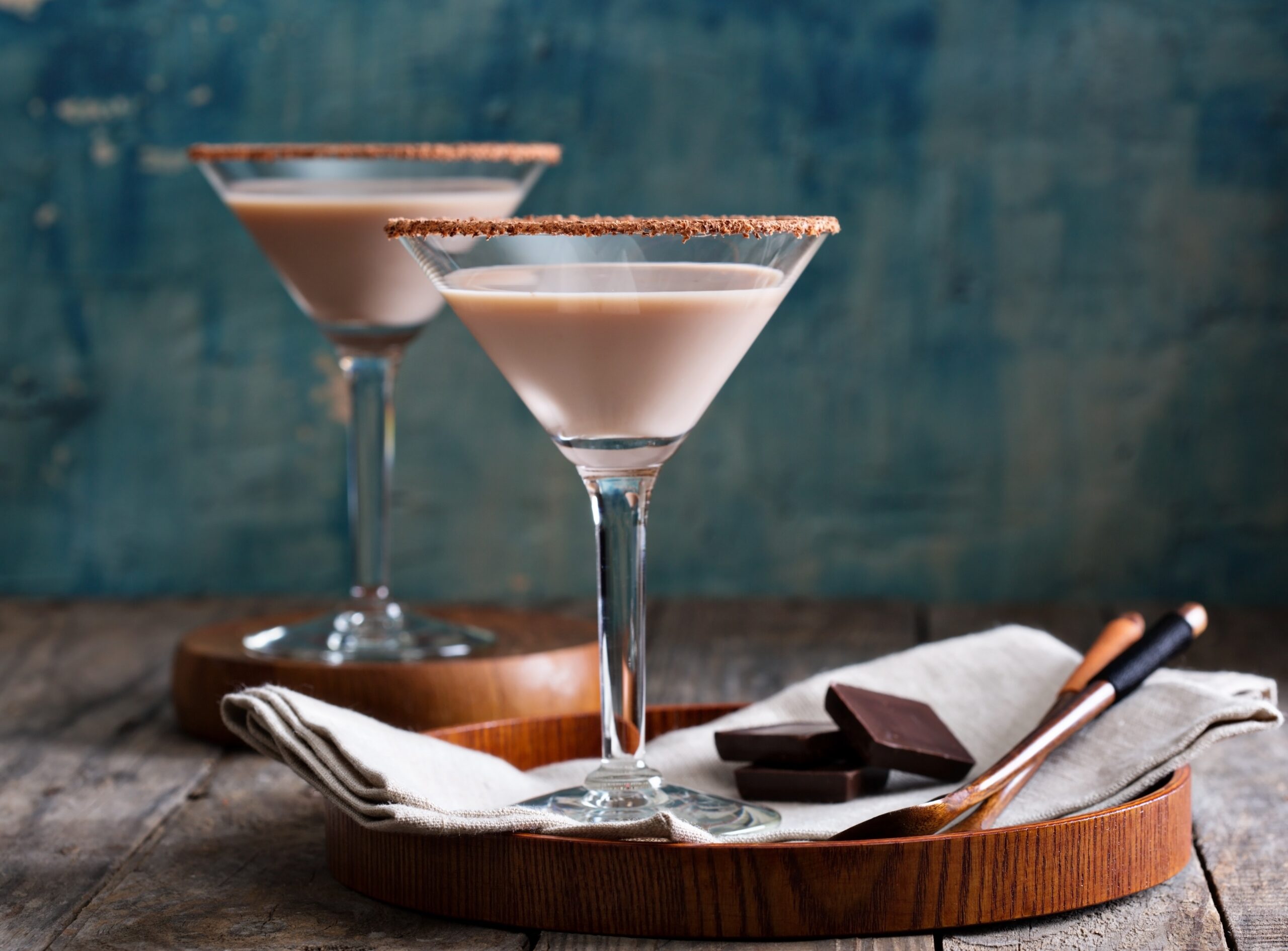 Looking for something that is more decadent and yet has a chocolaty feel? Then why not opt for a chocolate Martini?
This mixed drink is made by mixing chocolate liqueur and vodka. As a result, you get a smooth drink. And at the last, heavy cream is added to the Martini to give the drink a creamy texture and luxurious feel.
Moving on to the taste, this chocolate Martini has a chocolate-rich flavor with hints of vanilla.
15. Mint Julep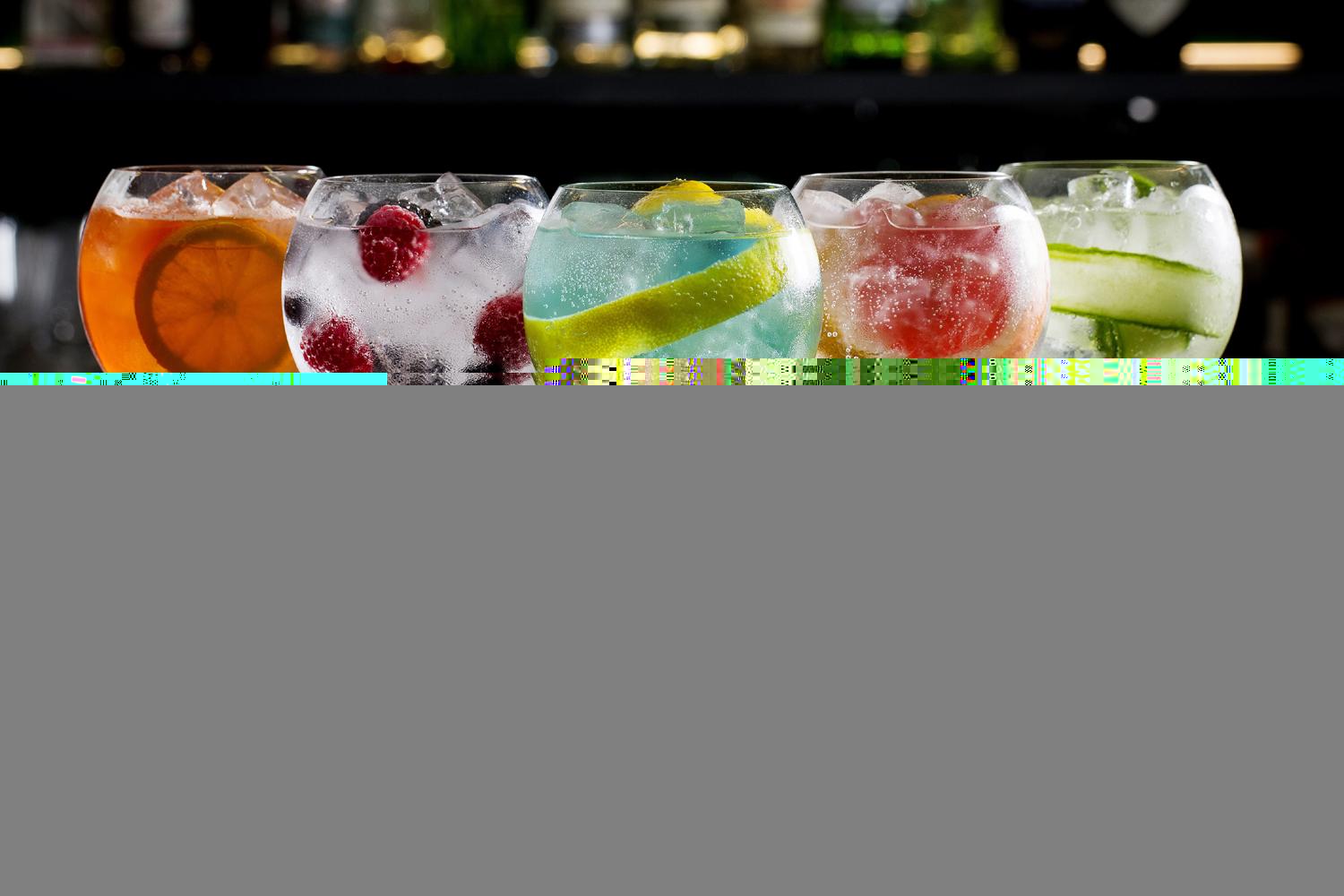 Indeed, the freshness and connection to nature that mint provides can hardly be matched, and the Mint Julep drink is no less than that.
Just like other mixed drinks, mint Julep is a three ingredients drink made by adding fresh mint and syrup to bourbon Whiskey. 
All you need is to fill the glass with bourbon, ice, and some simple syrup as a sweetening agent. Then, fresh mint leaves are added to grant the drink a crisp, refreshing, and slightly cool touch.
And believe me, the resulting drink is a concoction and treat for your taste buds.
So, why not try this minty drink on a sunny day and kick off all the tiredness?
16. Pina Colada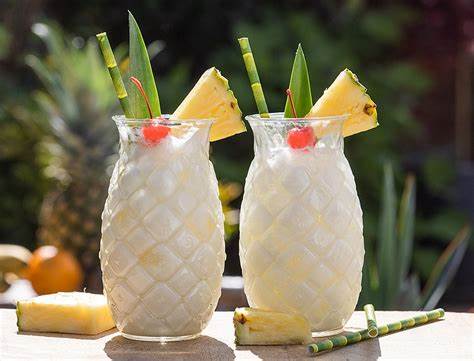 And for those who are true alcohol lovers, pina colada won't be a new name.
It is a tropical cocktail made by using rum and pineapple juice to which coconut rum is added.
It is better to choose coconut rum instead of coconut milk or cream, as it destroys the texture and consistency. 
Instead, pineapple juice and chunks are added to get a thicker mixture.
And in the end, whether you like to drink a shaken or blended pina colada is your personal preference. 
17. Zombie Cocktail 
Another mixed drink you should try at the bar is a zombie cocktail. However, it is a bit complex to make.
Contrary to its name, the zombie cocktail has a vibrant, sweet, fruity look.
There are two versions of this drink:
The classic version is made using three types of rum: grapefruit juice, lemon, grenadine, etc., and is a comparatively heavier version.
On the other hand, the different version contains two types of rum in its composition, and thus, is the lighter version.
And since the drink has a perfect blend of rum and juices, you get a well-balanced flavor profile. 
18. Dirty Shirley
Have you ever tried Shirley Temple mocktail? Dirty Shirley is just its updated alcoholic version. 
This boozy mixed drink is made using grenadine, Ginger ale, Maraschino cherry, and lime soda- the basic ingredients used in Shirley Temple, too. However, in addition to these, vodka is added to make it a delicious, boozy drink.
To make dirty Shirley, you simply need to take a glass and fill it with ice. Add vodka and grenadine in it in equal amounts. Stir properly to get a harmonious drink. Then add lemon soda on the top and some maraschino cherries. 
And here you go. Your all-time favorite drink is ready.
19. Sazerac
When it comes to sazerac, there are different ways to make the same drink. Some include sugar, syrup, and water, the diluted version. However, here, we have discussed the classic version available at most of the bars.
It is made using rye whiskey as base liquor, to which Angostura bitters and sugar cubes are added. 
But the key reason behind its strong and enhanced flavor is that the drinking glass is washed with absinthe before adding the ingredients. 
Additionally, you can add cognac, but it is optional.
And since rye whiskey is used, sazerac is a strong drink to opt for.
20. Jungle Juice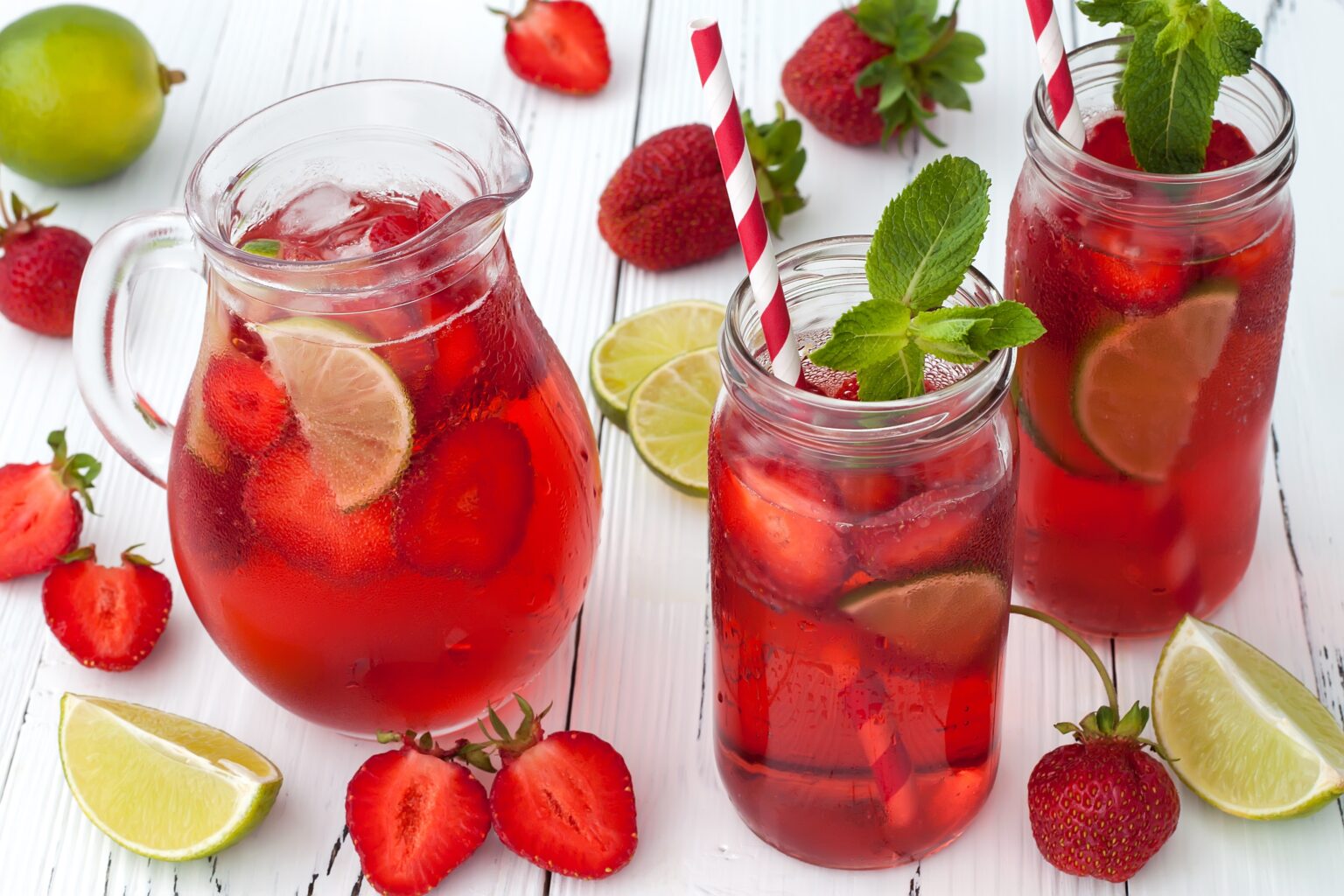 Last but not least comes the jungle Juice. It is like a myriad of fresh fruits dipped in alcohol. 
To make this, you need a lot of fresh fruits. These fruits are dipped in grain alcohol overnight and then served. Additionally, you can ask the bartender to add lemon soda or syrup to dilute the drink.
The mixed drink is rich in fresh fruit, so you might feel it more like drinking mixed fruit juice rather than alcohol. 
So, these are the top 20 simple mixed drinks that you can opt for. Apart from these, there is a long list of other drinks, like Death in the Afternoon, Corpse Reviver, Four Horsemen No. 3, etc., that are all equally delicious.
Conclusion
So, these were some of the easiest yet tasty mixed drinks that you should order at a bar. Apart from these, there is a never-ending list of mixed drinks to look for. And yet, you can make one yourself, too, by mixing the drinks and juice.
However, drinking alcohol is harmful to health, and therefore, you should avoid it to live a healthy life. Instead, you can switch to mocktails and mixed drinks.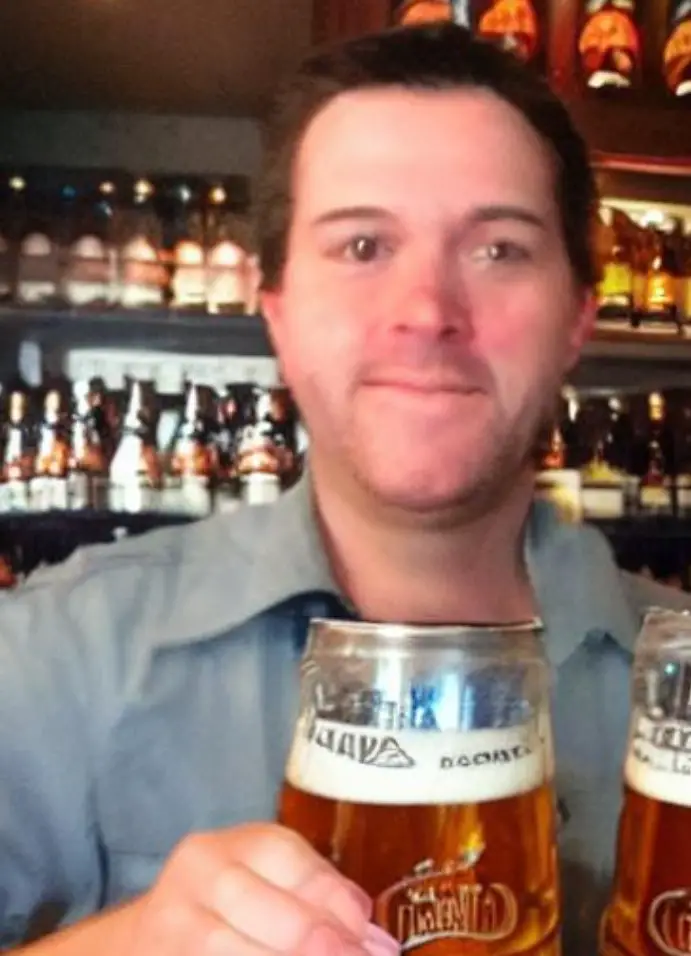 I am a passionate beer connoisseur with a deep appreciation for the art and science of brewing. With years of experience tasting and evaluating various beers, I love to share my opinions and insights with others and I am always eager to engage in lively discussions about my favorite beverage.