Sweden is a beautiful Scandinavian country with gorgeous landscapes, where you can experience extreme winter, enjoy pop music, and taste the best beers from a wide selection.
The Swedish Government enjoys a monopoly because everybody should buy beer from Government-owned stores. The entire chain of stores is known as Systembolaget. Also, Sweden organizes beer festivals, such as Gothenburg Beer Festival and Stockholm Beer and Whiskey Festival, to attract outsiders.
Synonymous with innovation and delightful flavors, don't miss out on these ten most popular Swedish beer brands to try with family and friends.
1. Carlsberg Hof Organic
The internationally recognized brand, Carlsberg, is everywhere with its vibrant, flavorsome beer variants. One is Carlsberg Hof Organic, a premium drink with 4.2% ABV. It is an organic version of a standard lager beer brewed in Sweden.
The pale golden body compliments a white head but recedes immediately to a thin lacing. Its smell suggests barley malts with a subtle touch of hops, while the taste is malty with a fresh, clean mouthfeel and a slightly bitter finish. 
Carlsberg Hof Organic is an easy drink with medium carbonation that goes well with classic Swedish food. 
2. Falcon Export
Another variant of Carlsberg Sverige AB, Falcon Export, is a European Pale Lager with a standard 5.2% alcohol content. The transparent golden shade with a high-retention foamy white head sweetens the appearance. 
Its scent is sweet malt with hints of honey, caramel, and grassy hops. The taste is almost identical, with traces of bread, cooked vegetables, and hoppy bitterness. Falcon Export is a medium-bodied beer with a reasonable dose of carbonation, making it a well-balanced alcoholic beverage. It is a casual drink for regular meetups and gatherings.
3. Pripps Blå Export
Pripps Bla Export is a widely consumed beer brewed by Carlsberg Sverige AB in Sweden. It contains the right amount of alcohol content, which is 5.2%. The beer pours a translucent golden color topped with a fluffy white head that retains for a few moments.
Its aroma offers malts and fruits, such as lime and green apples, with traces of hops. The flavor is malty, grainy, and semi-fruity, with perfectly-balanced sweetness and German Hoppy bitterness.
Pripps Bla Export has a medium-bodied texture with lively carbonation and a sweet herbal finish. Also, it is an easy drink to pair with any dish you want.
4. Norrlands Guld Export
If you love to consume Dortmunder Export Lagers, you should go for Norrlands Guld Export, a famous variant of Spendrups Bryggeri AB. The beer possesses 5.3% alcohol by volume.
The transparent amber body looks excellent beneath a soapy white head that retains for a decent time. Its fragrance suggests floral notes, bread, citrus, and crackers, while the flavor profile offers a bready, crisp taste with traces of butter, citrus, minerals, and corn with floral notes. The mouthfeel is medium with a well-carbonated texture and a smooth finish. Norrlands Guld is a decent lager beer for every beer connoisseur.
5. Kopparberg Fruit Lager Lemon & Lime
A Fruit and Field beer, Kopparberg Fruit Lager is a decent alcoholic beverage brewed by Kopparberg Bryggeri AB in Sweden. It has a standard 5% ABV. The straw color body, topped with a pleasant-looking white head with low retention, makes an admirable appearance.
Its smell is malty with hints of lemon, caramel, and raspberries, while the taste is more like lemonade with citrus and pale malt flavor. The body of Kopparberg is light to medium with visible carbonation. Moreover, its aftertaste is malty with a subtle touch of bitterness.
6. Amarillo Amber Ale
An American Red Ale brewed by Jodubeer Hantverksbryggeri AB in Sweden with a 5.5% alcohol content, Amarillo Amber Ale is among the most recognized beers in the country. Its amber-colored body looks perfect with an inch-tall white head that retains moderately. 
The aromatic flavor has barley and malts with hints of citrus and grape with a smooth mouthfeel. You can pair this beer with your favorite Swedish cuisine to make your meal more delicious.
7. Sigtuna Brygghus Spring Weiss
Spring Weissbier is a Hefeweizen with 6.6% ABV brewed by Sigtuna Brygghus, a wee-known brewery in Sweden. Loaded with flavors of banana, clove, and white chocolate-like hints, the aromatic flavor of Spring Weiss is a bit complex, but it gives a unique taste that lures drinkers to sip again.
With its heavy texture, Spring Weiss is a well-carbonated, flavorsome beer to celebrate special moments with family. 
8. Nils Oscar Imperial Stout
Everyone knows about Nils Oscar. It is among the top-notch beer brands in Sweden that are equally famous in the international beer industry. The Imperial Stout of Nils Oscar is a Russian-style Stout. It contains 7% alcohol content.
The dark reddish body and aromatic flavors of coffee, licorice, dark chocolate, and roasted malt provide a delightful mouthfeel with a pleasant aftertaste. Overall, this Imperial Stout is a nice-looking delicious beer to try with friends.
9. Spendrups Premium Gold
Spendrups Bryggeri AB presents Premium Gold beer with 5.9% ABV brewed in the Scandinavian region of Sweden. The black-golden label with beautiful packaging is elegantly attractive, but the color of the beer is transparent gold with a dense foamy white cap.
Its aroma is mild citrus with sweetness, bread, and floral notes, but the taste is moderately sweet with hints of citrus, rye, and malts. The Premium Gold version of Spendrups is a well-carbonated beer with a thin mouthfeel. 
Discover the essence of original flavor by visiting Sweden because you can find genuine taste only in that region.
10. Dugges Tropic Thunder Sour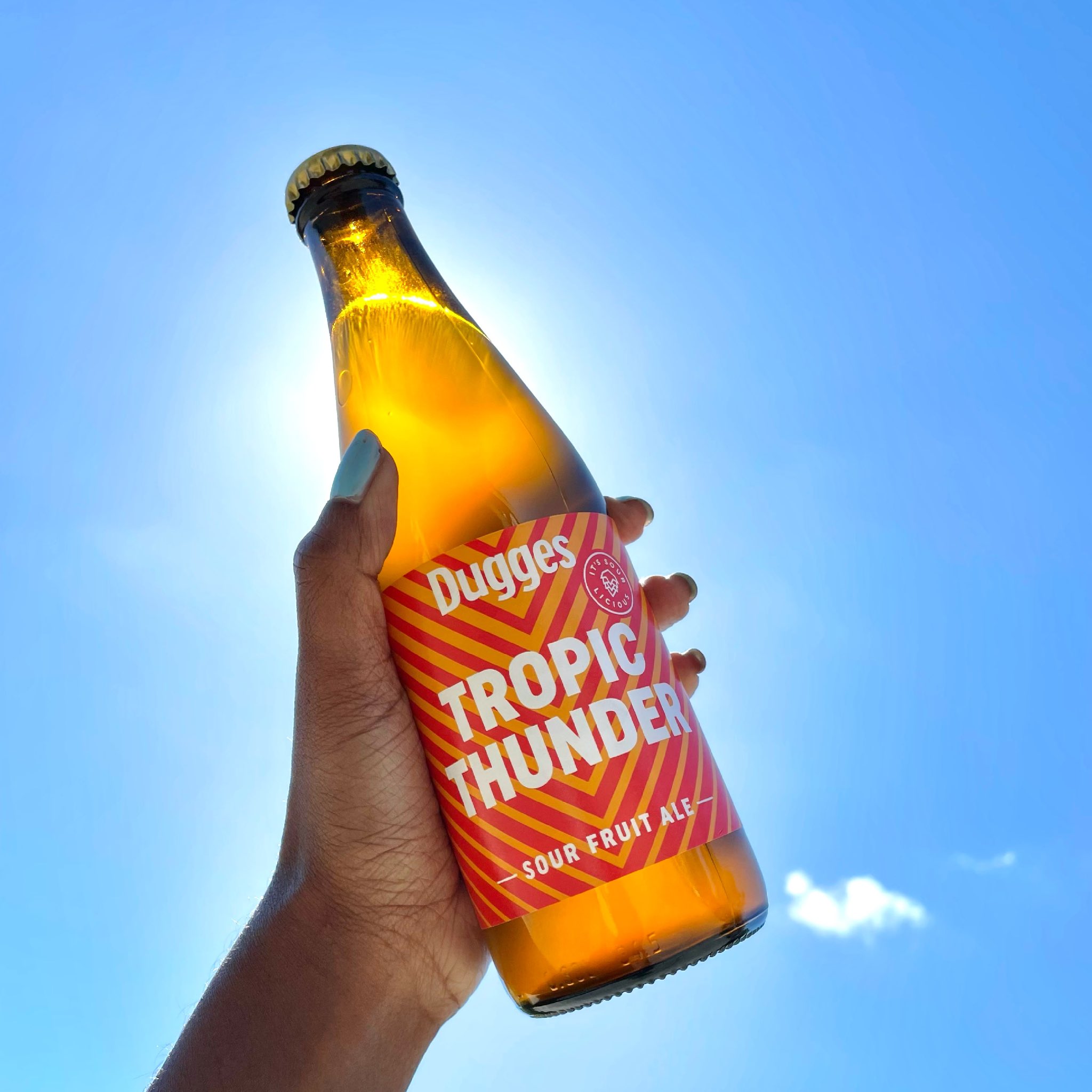 A Wild Ale brewed by the Swedish brewery, 'Dugges Ale- & Porterbryggeri AB,' Tropic Thunder Sour is a delicious beer with 4.5% alcohol content. It pours a pale golden shade with haziness and a white foamy head with decent retention.
The scent is all about tropical fruits and lactic acid, while the taste follows the nose well with lactic tartness and fruitiness. It gives a pleasant mouthfeel with a fruity aftertaste and dry finish. Tropical Thunder is a well-carbonated beer that can entertain any beer connoisseur.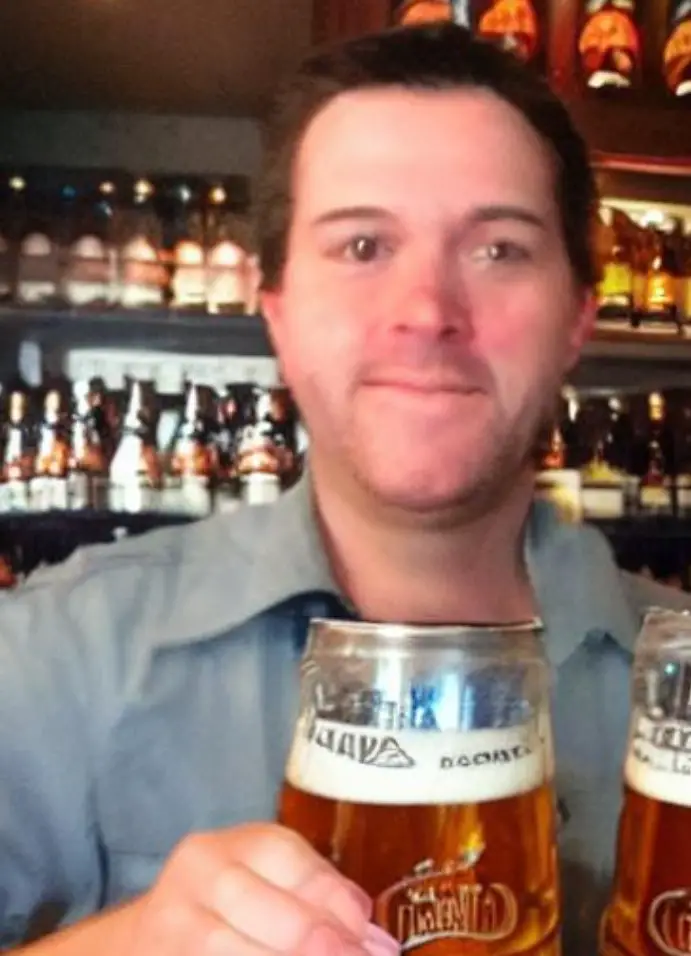 I am a passionate beer connoisseur with a deep appreciation for the art and science of brewing. With years of experience tasting and evaluating various beers, I love to share my opinions and insights with others and I am always eager to engage in lively discussions about my favorite beverage.