So, you have also heard about Ultra Right Beer controversies but aren't up with what actually happened? Then look no further, as we got it all for you.
Ultra Right Beer is the idea of Sen Weather that was initially planned to be manufactured by Quad Cities brewery Bent River Brewing, but later they backed out, and the drink turned out to be a product of Big Kettle Brewing. Additionally, initially, it was marketed as an ale that later became a Lager. Want to learn about other controversies too?
So, let's delve through the article and find the real story behind Ultra Right Beer.
Ultra Right Beer- A Few Details 
Ultra Right Beer is a 100% woke-free American Beer that contains up to 4% ABV. It has a very strong and weird taste. The drink is made using four prime ingredients:
All these give a neutral yet earthy mixed taste to the drink. 
Moving to the alcohol content, the drink contains 4% alcohol by volume, and the cost is quite effective. The six-can pack of Dad's Ultra Right Beer costs only $19.99.
The drink has an attractive frothy foam head, but the taste isn't so good.
Who Made Ultra Right Beer? The Owner Of Idea
Ultra Right Beer is a woke free beer introduced by Seth Weather in mid of April 2023. He introduced it soon after the controversy and backlash of Bud Light and Dylan Mulvaney, which we will discuss in the next section. But before getting into the details, let's learn more about it.
Seth Weather is the CEO of a consultancy company called Freedom Speaks Up, which encourages humans to promote everything and slogans about freedom.
In fact, within the company, a merchandise line sells t-shirts with slogans like Screw The Government, etc.
Additionally, he is the CEO of conservativebody.com too.
Moreover, he has been a known political voice too. He served as Georgia campaign director for Donald Trump in 2016. 
Recently, he made a new Ultra Right Beer which worked as an overnight sensation and has made more than 20 thousand six-pack sales in a few years.
And a sales strategy he played was that he criticized other men for drinking alcohol as it increases estrogen before bringing his beer brand.
Who Manufactured Ultra Right Beer? The Controversial Story to Eye On
So, here comes the real controversy. 
Initially, it was said that the beer would be produced and manufactured in northern Illinois. But the next question was who in Northern Illinois would manufacture beer. 
After toggling through the brewing, it was decided that Quad Cities Brewery Bent River Brewing would be the manufacturing company.
But later, when the time came to start manufacturing the beer, the brewing Company backed out. Now, the real problem at that time was who would team up to manufacture the beer, despite knowing the risk of social media trolling, blowback, and some kind of protest. 
The Second Manufacturing Brewery
Later, Seth Weather announced that it was Georgia and not Northern Illinois, where they would manufacture the beer.
There, he opted for a company called Big Kettle Brewing.
Haven't you heard of such a company? Well, it was expected. The reason is that Big Kettle Brewing is a freelance company that has no such social media appearance. The company has no social media pages or websites even. 
However, Big Kettle Brewing works with a beer brand called Ironshield Brewing. 
And while teaming up with Seth Weather, there were high chances that Ironshield Brewing would face some blowback.
What Are The Controversies About The Ultra Right Beer Ale and Lager?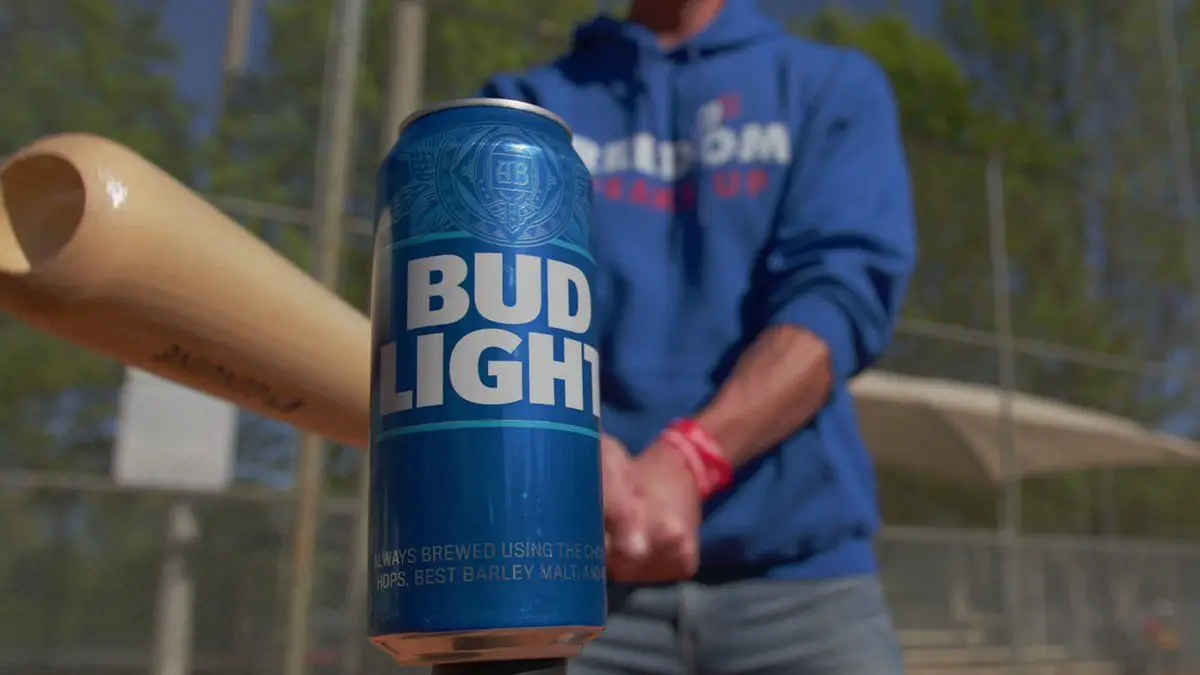 Well, yes, here comes another humorous, in fact, hilarious controversy about Ultra Right Beer.
In the initial days, it was told by the brand that they were manufacturing a special golden ale. But guess what? At the time of shipment, the drink became a stronger Lager. 
Similarly, the brand promised to ship the products on 11th May. But later, they said they would ship the product 30 days after placing the order. 
So many details changed about Ultra Right Beer, including its cost, manufacturing brewing, area of manufacture, shipment time, and even the type of beer (Ale and Lager), that people are joking and doubting whether the beer even contains beer or not. 
Lol. 
Who knows? In a few days, it is announced that the Ultra Right Beer has changed into Ultra Right Kombucha. 
Some people also claim that soon Ultra Right Beer will face tax and law issues, too, as you need to take permission from the State law.
Why Were Bud Light and Dylan Mulvaney Backlashed?
One of the reasons behind the high sales of Ultra Right Beer is that it was launched at more or less the same time when Bud Light, a significant and most renowned beer brand, was boycotted.
It was boycotted because the brand did partnership with a transgender influencer.
In fact, the sales dropped so much that Anheuser-Busch InBev reported a decrease in sales to retailers and wholesalers by 14 and 15 percent, respectively. 
Additionally, where Bud Light had a strong position in the US, its sales have decreased there, too, by 11 to 26%.
Has Seth Weather sold Some Other Things Too?
Yes, Seth Weather keeps on selling things for a few months, and he starts any business and sells it, depending on the trend or anything that can benefit him. 
For example, previously, he sold Let's Go Brandon wrapping paper.
So, what happened was that people started to use this slogan as a part of their anti-Biden chant, and then people started to use it in jokes and memes. 
Later, it became a sensation, and Seth Weather came up with the idea to sell Let's Go Brandon wrapping paper this Christmas, and it also helped him earn a considerable amount.
Conclusion
So, that is the whole story about Ultra Right Beer. Ultra Right Beer gained such limelight because Seth Weather introduced it when Bud Light, a well-reputed beer brand in the US, was boycotted because of their partnership with a transgender. 
Additionally, the drink itself went through a lot of changes. For example, it was an ale that turned out to be a lager, its manufacturers and area of manufacture changed, and even the shipment time changed.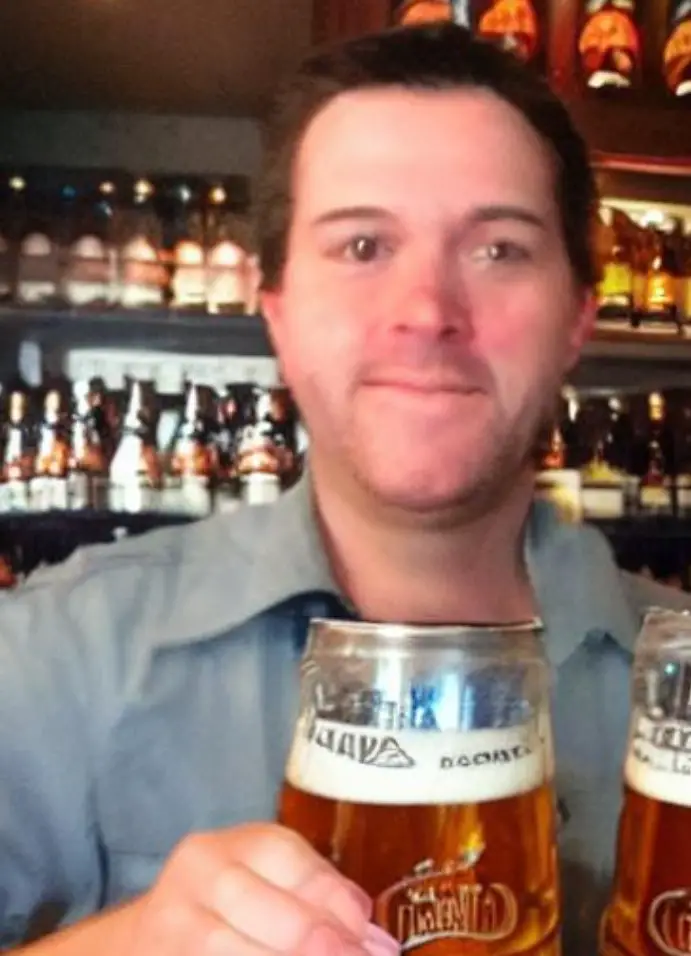 I am a passionate beer connoisseur with a deep appreciation for the art and science of brewing. With years of experience tasting and evaluating various beers, I love to share my opinions and insights with others and I am always eager to engage in lively discussions about my favorite beverage.