Looking for something stronger to mix with your coffee? Your search ends here! We tested and pinpointed the best types of alcohol that you can add to your daily cup of coffee. Keep on reading to learn more!
Coffee remains one of the world's top all-time favorite drinks, according to this report. Plus, many alcohol lovers say coffee and liquor combinations are the best matches, and it's quite obvious from the hundreds of coffee and alcohol cocktail recipes out there today. No matter, if it's iced coffee, enjoyed on a warm summer day or a steaming cup on cool mornings, there are types of alcohol that work better with coffee compared to other drinks.
Our collection below shows you exactly what they are! Aside from our careful tests and evaluations, our roundup was also made possible by recommendations from plenty of our peers, many of whom are alcohol lovers, bartenders, and coffee experts alike.
Many of the best coffee and alcohol recipes are quite quick and simple to make. Alcohol serves to boost the flavor of coffee in most instances. So without further ado, let's begin!
6 Coffee & Alcohol Combinations to Perk You Up
1. Whiskey
There are actually two famous recipes that combine together coffee and whiskey. The first one is Irish coffee, which combines the two together with some sugar and a dollop of whipped or heavy cream on top. Then the second one is Kentucky coffee, a concoction that brings together the same two ingredients but added with either regular honey or honey liqueur. 
Pros
Coffee goes well with the strong and robust taste of whiskey
This pairing will certainly wake you up and energize you
Cons
Whiskey consumption increases your risk of a stroke 
Makes you susceptible to heart ailments and liver disease
2. Cognac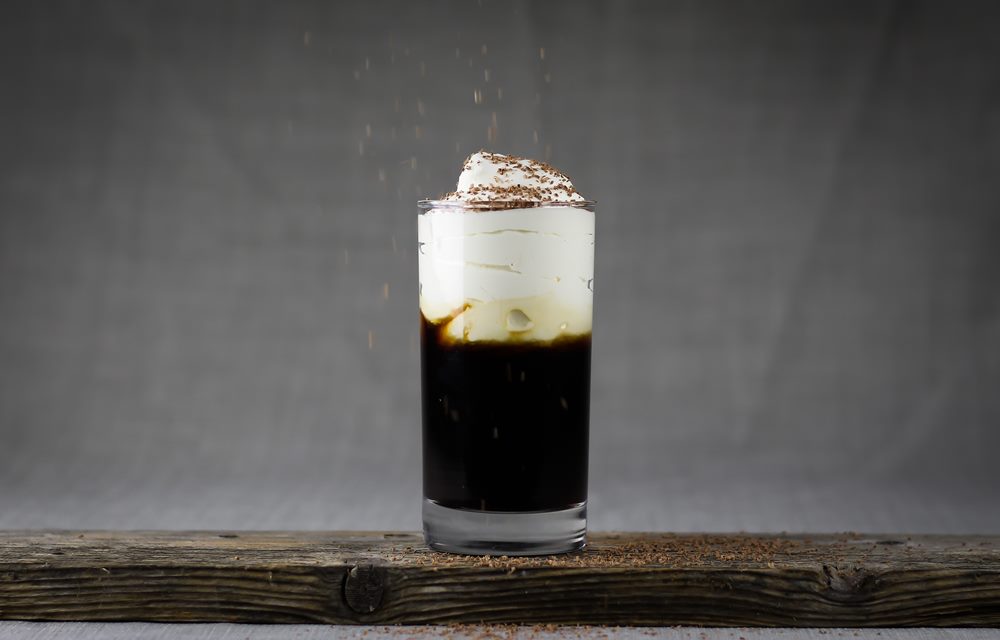 Cognac is an alcoholic beverage made from grapes, and the well-aged versions often come with a dark shade. Some cognacs also have a zesty taste to them that is reminiscent of citrus fruits, so a great way to mix it with coffee would be to add just a little splash into your brew, then top it with whipped cream and some orange zest or an orange peel. This combination is excellent as an after-lunch drink. 
Pros
Has a very sweet aftertaste when combined with coffee
Also keeps you feeling energized throughout the day
Cons
Still a strong liquor, so don't add too much to your drink 
3. Brandy
Some regions in Europe actually enjoy combining together brandy and coffee in the mornings. These two are already great when drank separately, and what more if they are paired up together in a wonderful beverage? There are also plenty of ways that you can enjoy brandy and coffee together, from pouring a splash of it into a strong, freshly-brewed mug or adding in some liqueurs.
Pros
Technically one of the healthiest liquors out there since it contains no carbs
Increases your immune system
Cons
Long-term effects of brandy consumption can result in brain damage
4. Coffee liqueur 
We mentioned coffee-flavored liqueur specifically, as there's a bit of a challenge here: The liqueur has to taste different from the coffee it's being added to avoid it becoming a bland drink. This can be tricky as every coffee liqueur brand actually tastes different from each other. Of course, there's the classic Kahlua, but feel free to explore other brands as well. 
Pros
Has a syrupy, sweet taste 
It can be added to practically any drink and not just coffee
Cons
Depending on your choice, your coffee can be too sweet, too bitter, or just bland
The same result can happen if there's an imbalance of ingredients
5. Amaretto 
Amaretto is an Italian-based nutty liqueur that is often added to desserts, dishes, and appetizers across the country. Nut-based liqueurs add a bit of nuance to the taste of coffee and tone down the bitterness as well. It's also the perfect ingredient if you want to create a spiked almond nut latte, which you can enjoy either cold or hot.
Pros
Perfect if you want your coffee to have a sweeter kick
You can also accompany this with rhum, brandy, or cognac
Cons
Most amaretto brands cannot be found outside of Italy
Very expensive to purchase 
6. Akvavit 
Akvavit is a Scandinavian alcoholic beverage with hints of citrus, herbal, and floral notes. Adding a bit of Akvavit to your cup of coffee gives it a pleasant taste with a hint of oakiness that comes from the liquor's aging process. A coffee and akvavit combination is usually enjoyed during brunches or early dinners. 
Pros
Gives your coffee a delicious, pleasant floral scent 
Cons
Much harder to find than amaretto 
Combining the two adds a rather strong kick to the drink
The final taste of your beverage will depend on how long the akvavit has been aged 
FAQs About Alcohol & Coffee
How Much Caffeine Is in Coffee?
The National Center for Biotechnology Information says in this report that the average cup of coffee contains over 95 milligrams of caffeine. A healthy person can consume at least 400 milligrams of coffee, although sensitivity to coffee can vary from person to person. Caffeine is the most commonly consumed stimulant in the world and is often used to increase energy levels in the body and keep you alert. 
Is There an Alcohol That Can't Be Mixed with Coffee?
Surprisingly, plain vodka is one of the few types of liquor that doesn't taste good when combined with coffee. This is because vodka is essentially colorless and flavorless, and adding it to coffee won't enhance its flavor — Instead, it'll just increase the coffee's alcohol content. If you still want to enjoy vodka and coffee together, you might want to add some liqueurs or other ingredients to enhance its flavor. 
A Summary of Coffee and Alcohol Mixes
According to the opinions and recommendations of our peers and many of the members in the social media communities where we hang out, whiskey is the top choice when it comes to the best type of alcohol that goes with coffee.
You can enjoy this combo in the mornings after breakfast as a way to wake yourself up and in the evenings if you want to stay up all night with friends. The delicious caramelly notes of the whiskey go well with the coffee's bitterness. 
Even though combining coffee and alcohol is actually not recommended, there are still some recipes that aren't as risky. These are the recipes that you can enjoy — The risk is still present, but they won't have long-term negative effects on your body. Just remember to always drink in moderation.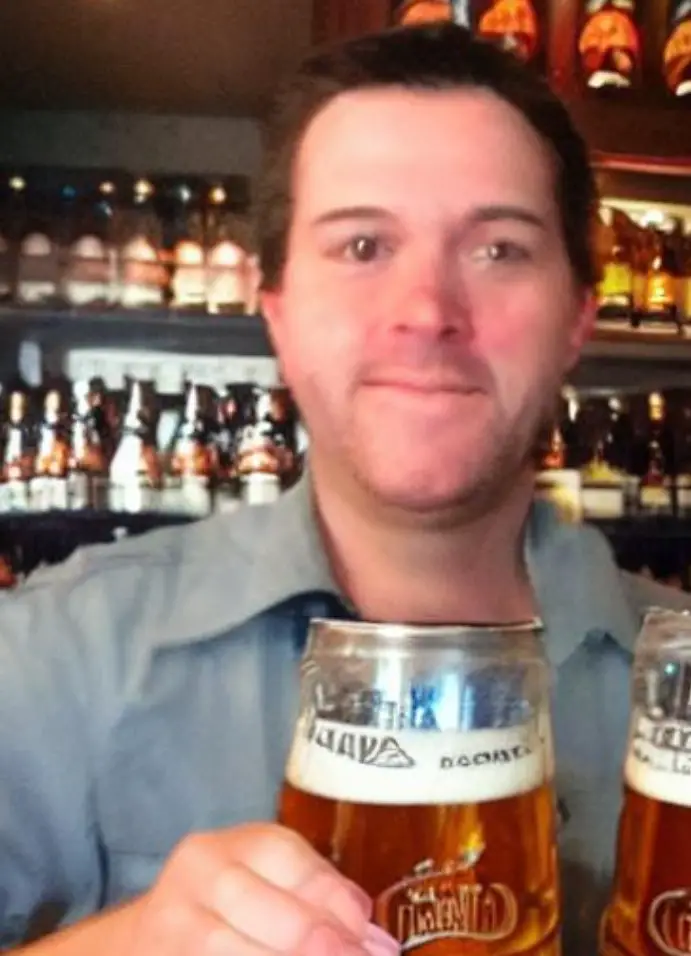 I am a passionate beer connoisseur with a deep appreciation for the art and science of brewing. With years of experience tasting and evaluating various beers, I love to share my opinions and insights with others and I am always eager to engage in lively discussions about my favorite beverage.