If you want to know which types of alcohol taste good when added to cranberry juice, then you've come to the right place! Here, we prepared a collection of the best alcohol that can enhance your experience with cranberry juice. Jump right in to learn more.
Healthline says that cranberry juice is an excellent beverage to consume daily, as it contains plenty of health benefits, such as vitamin C and antioxidants. But if you want to give your daily or weekly cranberry juice intake a bit of zing, then don't hesitate to add a splash of alcohol to your beverage. 
Our collection won't be possible without the opinions of bartenders, doctors, and alcohol connoisseurs. With the types of alcohol that we carefully handpicked just for you, we're certain that your favorite cranberry juice will be complemented with added flavors.
Some of the types of alcohol mentioned below also come bundled with fun and easy recipes that you can make at home. And with that said, it's time to move on to our collection!
6 Refreshing Types of Alcohol to Combine with Cranberry Juice
1. Vodka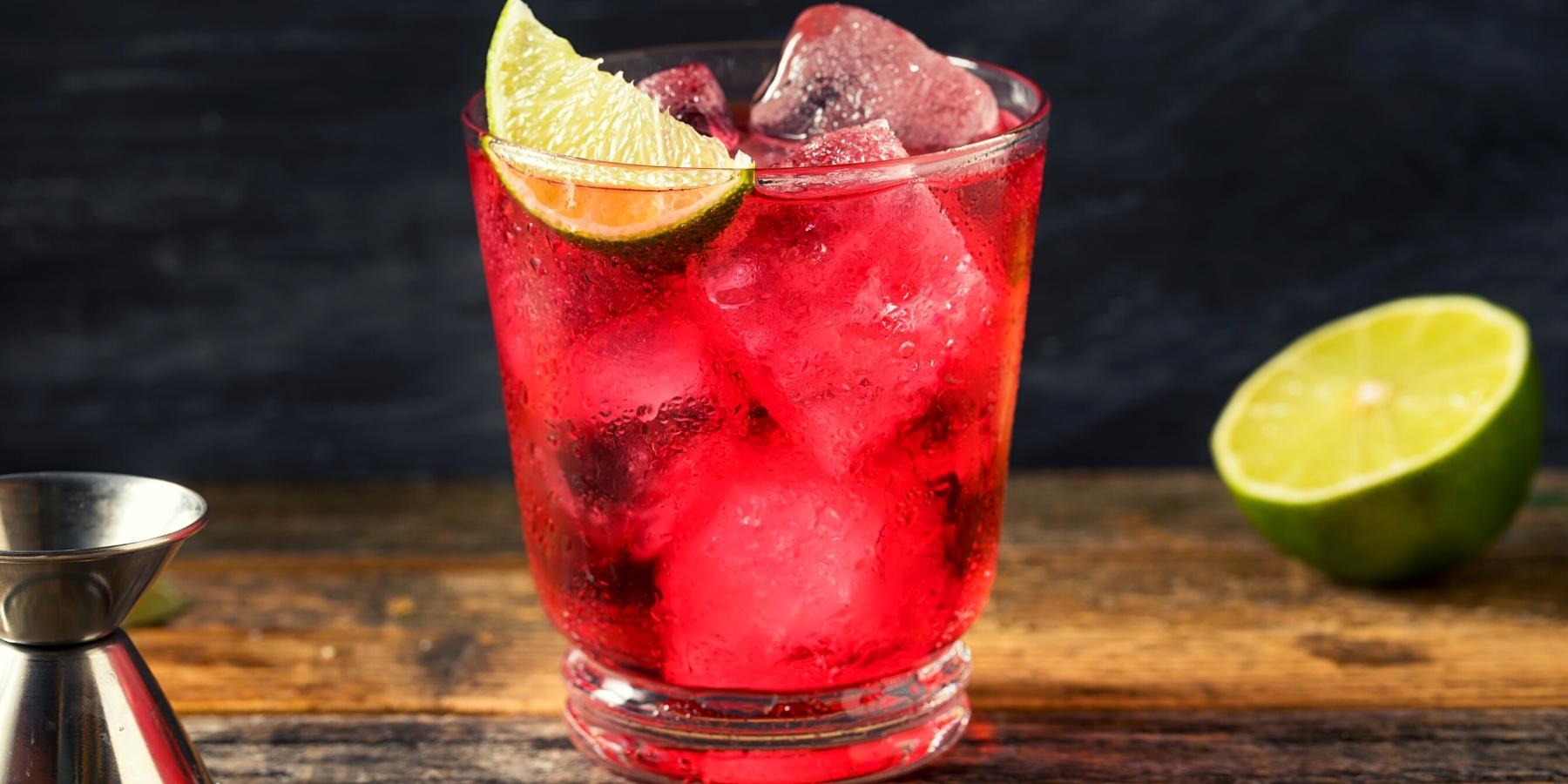 Since vodka is flavorless and odorless, it's a versatile liquor, and you can combine it with anything. The official name of a vodka and cranberry juice drink is called the Cape Codder. The tangy taste of cranberry juice goes pretty well with the smoothness of the vodka, and it's the perfect drink for parties. It's also very attractive and classy to look at, especially when in a low-ball glass. 
Pros
Vodka offsets the tart flavor of the cranberry juice
Certain brands of vodka are pretty affordable
Cons
Consuming vodka in excess can expose you to several risks of a variety of illnesses 
2. Red wine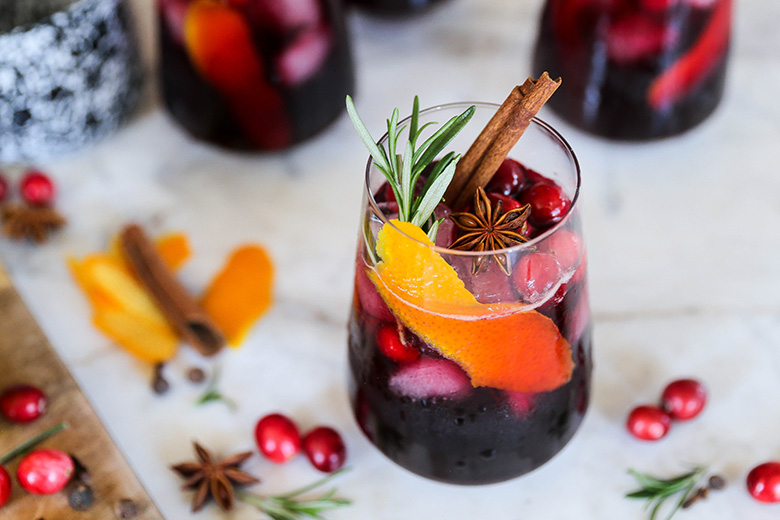 Since red wine also comes from fruits, it's only natural that red wine and cranberry juice go well together. The best red wine to add to a cranberry juice and wine-based beverage is the Beaujolais wine, as it has a fruitier taste than the average wine and combines nicely with the tart cranberry juice. This is an upgrade on the classic sangria that your guests will enjoy. 
Pros
Wine and cranberry juice are good if you prefer sour drinks
Wine is proven to be good for the heart 
Cons 
It can be too sour, depending on the drinker
3. Liqueurs
Liqueurs come in plenty of flavors and are always fun to combine with cranberry juice as it helps you decide which liqueur goes best with the juice. If you want to further enhance the flavors of your cranberry juice cocktail, add some crushed cranberries to the drink. A few samples of cranberry juice-based liqueur drinks include the Purple Haze, Cosmopolitan, and Sea Breeze.
Pros
You can mix and match the cranberry juice with your liqueur of choice
Perhaps the most versatile alcohol around
Cons
Some of the flavors of liqueur are artificially sweetened 
Badly mixed liqueurs with cranberry juice can result in a terrible-tasting cocktail 
4. Rum
When combined together, rum and cranberry juice can make for a refreshing beverage. And not only that, it's very easy to make, as well. Thanks to cranberry juice, the end result of this drink is a bright red shade that is sure to add color to these summer evenings. There are plenty of types of rum you can add to cranberry juice, but white rum or spiced rum are your best bets. 
Pros
Rum has a tropical and spicy flavor overall 
Promotes heart health
Prevents diabetes
Cons
The type of rum you can add to cranberry juice is slightly limited 
5. Gin
Gin and cranberry juice can result in a smooth and flavorful combination. Gin is another hard liquor that's based on fruits and berries, so it complements the tangy and sweet taste of cranberry juice nicely. The drink that comes from this mixture is perfect for Thanksgiving holidays, New Year's Eve, and the warm summer season. Drinking this is a great way for you to relax after a tiring day, as well. 
Pros
Unlike other alcohols, gin can actually improve your kidneys and liver function
It contains antioxidants
Cons
Consumption can result in alcohol poisoning and brain damage
6. Champagne 
Cranberry juice and champagne cocktails are quite easy to make and only require champagne, cranberry juice, and some optional crushed cranberries for garnishing. Champagne in itself is bubbly, a bit dry, and has a fizzy texture. For this recipe, you won't have to purchase an expensive bottle of champagne as the drink will be diluted with other ingredients anyway. 
Pros
The combination of fizzy champagne and tangy cranberry juice is great
A good drink for the festive holidays
Looks wonderful in a champagne flute
Cons
As mentioned, some brands of champagne are expensive 
FAQs About Alcohol & Cranberry Juice
Can You Drink Cranberry Juice Every Day?
Yes. You can drink cranberry juice every day. It works as your body's daily dose of fruit or vegetables. This report from MedicalNewsToday also says that drinking cranberry juice regularly can aid in the removal of harmful toxins in your body and also helps in digestion, ensuring that you can look healthier and younger.
Does Cranberry Juice Have Any Negative Side Effects?
Individuals who have been diagnosed with kidney stones or have kidney-related ailments should never take cranberry juice, as it could further complicate their condition. According to this report from the Journal of Pharmacy & Pharmaceutical Sciences, you should also not drink cranberry juice while taking a blood-thinning medicine due to the potential harmful interaction between the juice and the enzymes in the medicine.
Cranberry Juice and Alcohol — A Quick Roundup
Out of all the types of alcohol in our collection, vodka pairs up the best with cranberry juice. As mentioned, vodka is a very versatile type of alcohol and goes well with any liqueur or juice, cranberry included. You also have plenty of options for vodka and cranberry juice cocktails, which are both complex on the palate and easy to mix. It may just be two ingredients, but it's one of the simplest recipes you can create. 
Another good way to include cranberry juice into your body is through cranberry juice capsules. PharmEasy says that cranberry juice capsules also work as a daily supplement, as they contain dried and powdered cranberries and provide the same amount of nutrients as a glass of fresh cranberries. You can purchase these capsules from a reliable online store or from your pharmacy.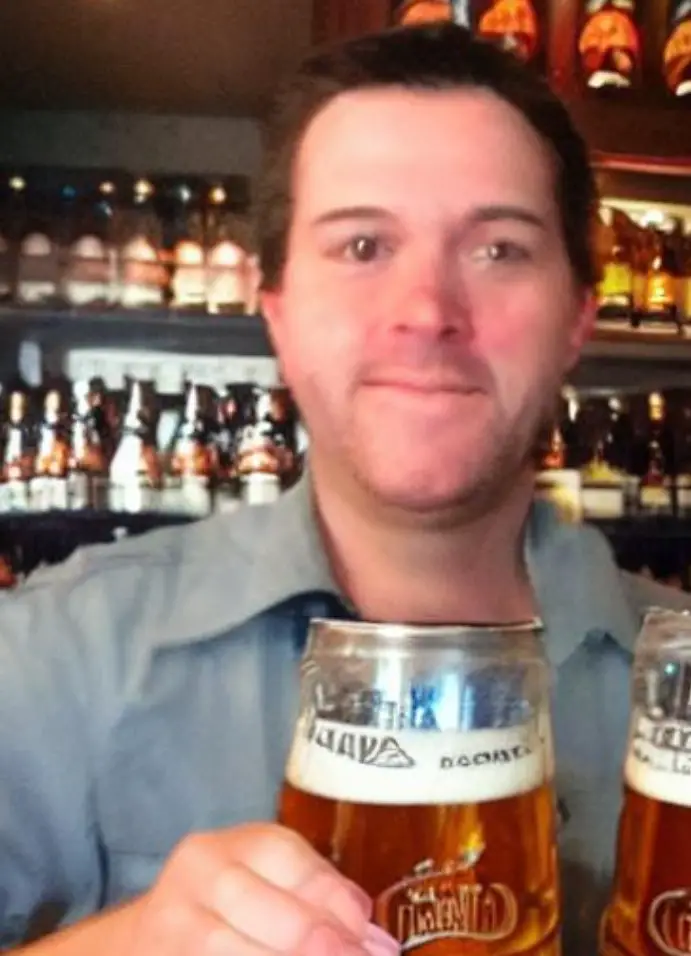 I am a passionate beer connoisseur with a deep appreciation for the art and science of brewing. With years of experience tasting and evaluating various beers, I love to share my opinions and insights with others and I am always eager to engage in lively discussions about my favorite beverage.