Are you interested in learning the types and brands of alcohol that goes really well with Dr Pepper? You're in luck! Here, we present our collection of the best alcohol to combine alongside Dr Pepper, one of America's classic carbonated sodas — Read on to learn more.
Dr Pepper, a drink with a colorful history, is already a nice drink, especially when enjoyed cold — But you can take the drink to even greater heights if you add a splash of alcohol to the product. Since a lot of us enjoy Dr Pepper on a regular basis, we're already familiar with its overall mouthfeel, taste, and fizziness. 
It also wasn't difficult to obtain cans of Dr Pepper, since it is readily available in grocery stores across the country. All of the alcohol that was included in our collection below is ranked according to taste when combined with the soda, along with its availability and how simple and easy it is to make Dr Pepper-based cocktails with it. That being said, on with the list!
7 Refreshing Alcohol Types & Brands That Go Well With Dr Pepper
1. Hennessy 
Hennessy is a brand of cognac that is known for being barrel-aged. The aging gives it a distinct and robust flavor, which pairs up nicely with a cold glass of Dr Pepper soda. You can combine this hard liquor with a wide variety of other sodas too, and the end results often don't disappoint. 
Pros
Tastes really nice and sweet with hints of fruit and citrus
The combination of Dr Pepper and Hennessy makes it a very sophisticated drink
Cons
Depending on how long the cognac has been aged, the results of the drink might vary
2. Jack Daniels 
Jack Daniels is a classic whiskey brand and has been around for so many decades now. The liquor is known for having a smooth taste with hints of oak, vanilla, and butterscotch, and this goes nicely with the rather strong flavors of Dr Pepper. When combined with Dr Pepper, it turns into a cocktail known as the Pepper Jack.
Pros 
Very easy to make
The flavors of the soda hide the liquor's bold flavors
Whiskey and soda is a classic combination
Cons
Consuming too much whiskey can lead to chronic disease
3. Southern Comfort
Southern Comfort is another type of whiskey drink with a robust flavor. This particular flavor combines well with a glass of ice-cold Dr Pepper, and is much stronger than a Dr Pepper and Jack Daniels combination. The best way to enjoy this combination is by mixing Southern Comfort with the low-calorie version of Dr Pepper. 
Pros
Has a stronger kick than the average whiskey and Dr Pepper combination
Perfect with a barbecue sandwich or any grilled meat
Cons
Southern Comfort isn't readily available in stores 
4. Fireball whiskey 
Whereas Jack Daniels is sweet and Southern Comfort has a bit of zest, Fireball whiskey brings in the heat when combined with Dr Pepper, and is quite strong when drank on its own. However, it does have a sweet and cinnamon-like aftertaste which prevents it from being overwhelming. When you combine Dr Pepper and Fireball whiskey together, it is sure to be a drink that suits all seasons. 
Pros
A warming drink, which is perfect for cold evenings
Sweet, flavorful, and smoky
Cons
It might be a tad too strong for certain drinkers
5. Bourbon 
Combining bourbon and Dr Pepper actually results in a drink that's a tad bit similar to the Southern Comfort version. If you're serving both at a gathering, then a good idea would be to add some nutmeg, crushed cherries, and Cola Maison syrup to the bourbon and Dr Pepper cocktail. Then give it a shake, and you're good to go! This drink tastes like a grown-up version of a cherry Coke with a nice boozy kick.
Pros
Bourbon has a nice, caramel taste to it that goes well with the Dr Pepper
Also provides the drink with a herbal and somewhat spicy flavor
Cons
Drinking bourbon daily can result in high cholesterol, heart disease, and an increase in blood pressure
6. Jägermeister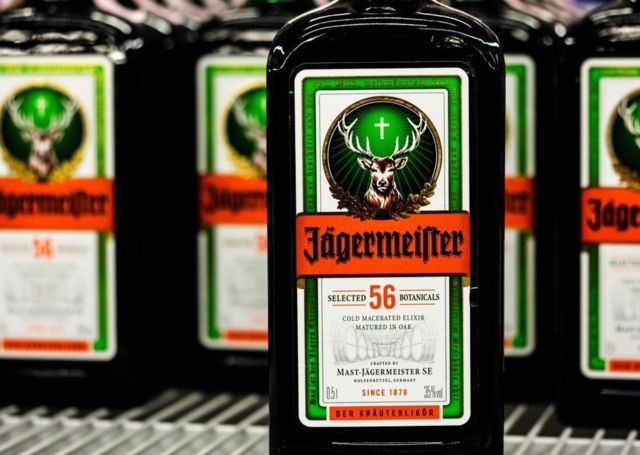 Jägermeister, just like Dr Pepper, was once thought to possess medicinal properties. It's got a fizzy, syrupy taste to it that is similar to licorice. Adding this drink to a glass of Dr Pepper can further sweeten the soda, all the while diluting the Jägermeister's taste; therefore, the finished drink makes it more palatable to its intended consumers. 
Pros
Jagermeister is linked to a reduced chance of strokes
Made from all-natural ingredients 
Cons
The bittersweet taste of Jägermeister might put off newer drinkers 
7. Vodka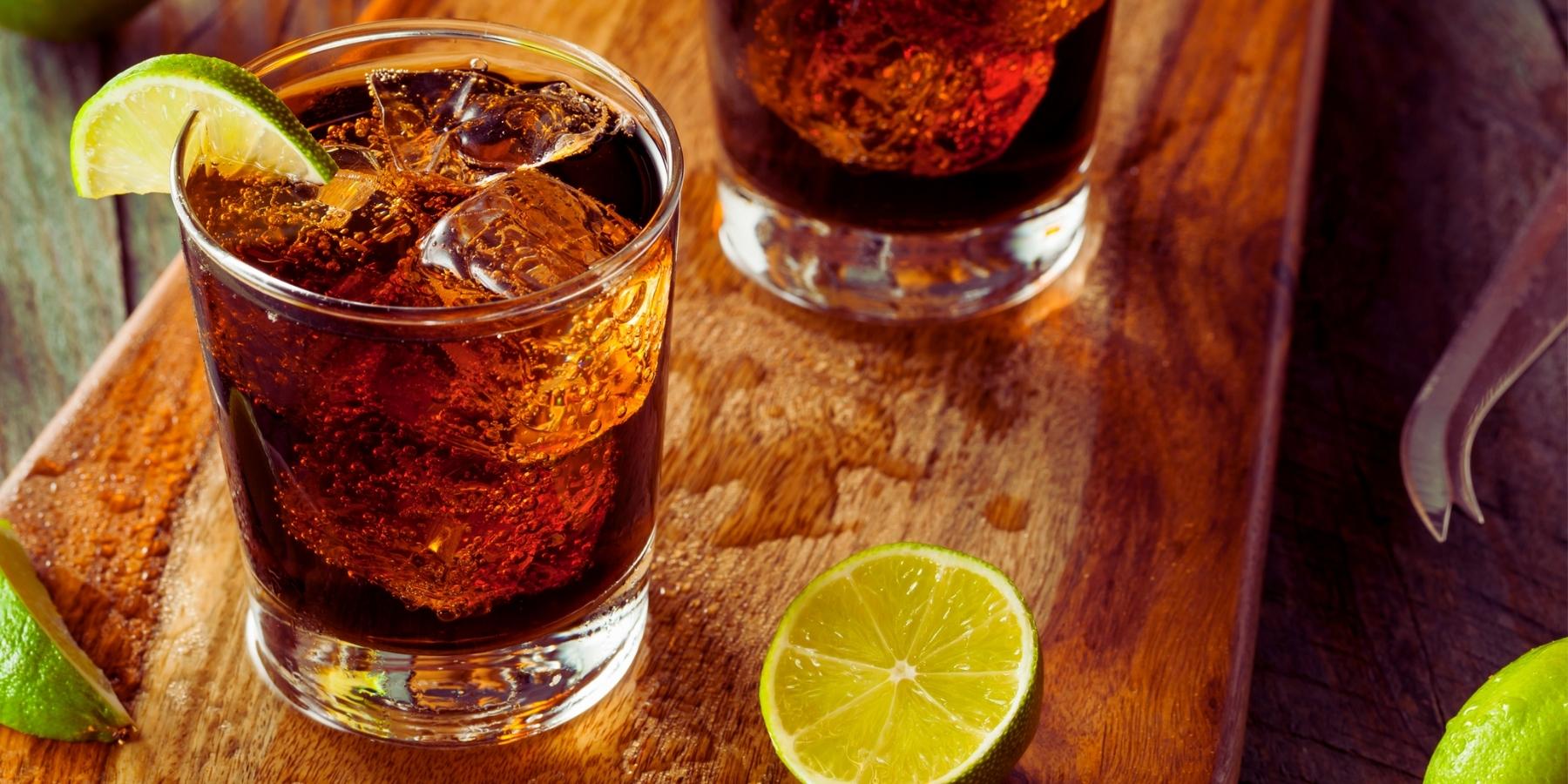 Vodka is known to mix well together with several non-alcoholic drinks, and Dr Pepper is no exception. What makes this even better is that since vodka is colorless and flavorless, it won't affect the taste of Dr Pepper at all — In fact, it'll just taste like regular Dr Pepper, but with a bite. It's also easy to make as well, as it only requires combining two ingredients. 
Pros 
Vodka is a versatile liquor and can be mixed with any other drink
Flavored vodka can enhance the taste of Dr Pepper
Cons
It can cause digestion problems if consumed too much
FAQs About Dr Pepper
What Does Dr Pepper Taste Like?
According to AmericasRestaurant, Dr Pepper is known to have a combination of the following: Cherry, vanilla, amaretto, licorice, blackberry, clove, caramel, molasses, nutmeg, prune juice, raspberry, and ginger — Among others. These flavors all come together very nicely and transform it into a delightful beverage that tastes fizzy sweet, and fruity. 
Is Dr Pepper Healthy?
Like most sodas, Dr Pepper includes high amounts of caffeine, so drinking it daily isn't recommended. There has been a long-standing rumor that a can of Dr Pepper prolongs your life, and obviously, that is not the case. Aside from that, the University of Utah says that too much Dr Pepper can lead to indigestion and has also been linked to serious diseases like cancer. 
Rounding Up the Best Alcohol That Goes Well With Dr Pepper
The liquor in our collection creates a really lovely profile that compliments Dr Pepper nicely. But according to the opinions of our peers and the social media communities of cocktail and alcohol lovers where we hang out, Hennessy — And also whiskey in general — is the all-time favorites to mix with this popular soda. 
Interestingly, Dr Pepper has released a limited-edition non-alcoholic bourbon-flavored beverage, and it has garnered rave reviews. However, Forbes says that the taste of this particular drink has more Dr Pepper notes than bourbon.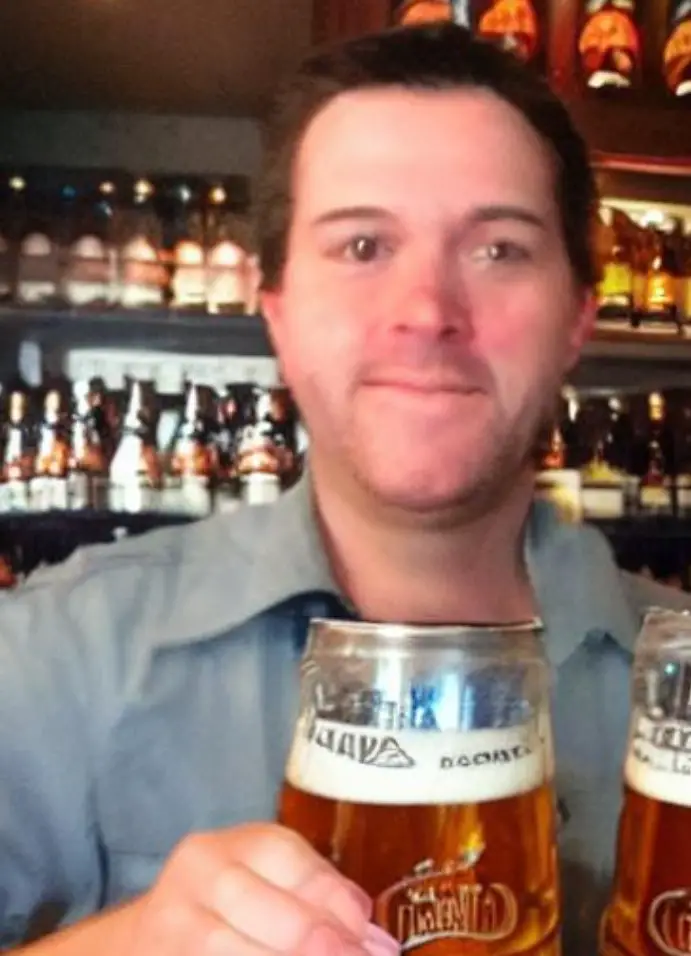 I am a passionate beer connoisseur with a deep appreciation for the art and science of brewing. With years of experience tasting and evaluating various beers, I love to share my opinions and insights with others and I am always eager to engage in lively discussions about my favorite beverage.