Here are the best types of alcohol that you can mix together with a glass of sweet tea. It is a beverage that is mostly served in Southern states and is comprised of brewed tea mixed with honey or simple syrup. Sweet tea is mostly enjoyed with other tasty Southern dishes such as buttermilk biscuits and jam, barbecue, and grits. Sometimes, you're just in the mood to add a bit of alcohol to your sweet tea as a way to improve your mood, so we have gathered a list of liquor that works well with it. 
The assortment of liquor was created with the help of tea drinkers, chefs, bartenders, and anyone who enjoys a glass of cold tea with a sharp kick from the alcohol. All of these liquors work well with sweet tea, and we've even listed down some great and simple recipes for you to try out. So here it is – The best alcohols to put a spin on this Southern staple. 
5 Alcohols That can make Sweet Tea Even More Flavorful 
1. Bourbon 
Bourbon is a very smooth drink that goes very well with sweet tea due to its caramel notes and flavor. Its base spirit has some sweet notes that eventually seep into the sweet tea's flavors, and give it a toffee-like finish. Although sweet tea and bourbon already go well together, sometimes the flavors can be too much – And if that happens, here's a handy tip: Add in a splash of lemonade to dilute it. 
Pros
Improves the flavor of your sweet tea by giving it a caramel-like flavor
Goes well with the taste of sweet tea
Very easy to mix together
Cons
The sweetness or spiciness of the sweet tea and bourbon could be overwhelming 
2. Rum
Rum and sweet tea pretty much have the same flavor profile – However, it's not too overwhelming to the point where it changes the overall taste of the sweet tea. In fact, the only thing that rum does is accent the bittersweet taste of the sweet tea and add more depth to its overall flavor at the same time.
Sometimes the taste of sweet tea can be overwhelming, so it is suggested that you add a splash of rum to dilute the sugar but not add too much alcohol at the same time. 
Pros
The combined taste of rum and sweet tea strikes a perfect balance 
Has a smokey and somewhat spicy flavor
Cons
Rum's flavor tends to be quite overpowering if added too much to the sweet tea
3. Vodka 
Vodka is still the best option if you want to enjoy sweet tea without the taste of alcohol mixing in it due to its lack of flavor and odor.
In fact, vodka was the liquor of choice back in the day if someone were to add a small, subtle splash of alcohol in sweet tea to give it a more grown-up vibe. Vodka not just goes well with sweet tea but with iced tea and lemonade as well.
Pros
Of all the hard liquors mentioned on this list, vodka has the least amount of sugar
The neutral flavors won't change your drink too much
Cons
Drinking vodka daily can lead to liver failure, brain damage, and a weakened immune system
4. Brandy
Unlike bourbon, rum, and whiskey, brandy's flavors are quite complex. This makes it an excellent accompaniment for sweet tea, which has a somewhat bitter aftertaste. If the taste gets too overwhelming, all you need to do is to add a couple of ice cubes to help dilute the bitter flavors of the liquor. 
Pros
Has no cholesterol and is low in carbohydrates
Just like bourbon, brandy has a nice, toffee-like flavor that's perfect for sweet tea 
Also contains anti-oxidants 
Cons
Prolonged drinking of brandy can cause inflammation of blood vessels 
It affects your heart health
5. Whiskey
Whiskey possesses both sweet and strong flavors that work well with the flavors of sweet tea. When combined with the sweet tea and loads of ice, it can result in a taste that's almost crisp, as if the whiskey used for the drink was taken straight from the oak barrel itself. Rye whiskey is the best flavor you can choose for mixing with sweet tea, as it has a stronger kick compared to other types.
Pros
Has the same flavor property as sweet tea, which makes it compatible with the drink 
Feels almost like butter when it goes down the throat, whether with iced tea or not
Cons 
Too much whiskey consumption can lead to liver disease and an increased risk of stroke 
FAQs About What Alcohol Goes with Sweet Tea 
What's The Difference Between Sweet Tea and Iced Tea?
Perhaps the biggest difference between sweet tea and iced tea lies in the name. Sweet tea – As its name implies – Is a tea beverage with sugar added to it. In fact, a lot of the drinks in restaurants commonly labeled as 'iced tea' is actually sweet tea because it's got a sweet or syrupy flavor. Meanwhile, iced tea is simply just brewed tea that's served with ice or with cold water. 
Is Iced Tea Healthier Compared to Sweet Tea?
In other countries where both iced tea and sweet tea are both popular, you can get the option to be served plain iced tea instead of sweet tea. Iced tea – That is, plain cold tea without any sugar – Is seen as healthier, all thanks to the lack of sugar in it. To give it a bit of flavor, sweeteners or honey is added instead. Plenty of people in the South have begun to enjoy iced tea because it removes the fatty aftertaste that comes from plenty of fried or barbecued food served there. 
What Alcohol Goes with Sweet Tea – A Summary 
This list has showcased liquor that seems to be similar to one another in terms of taste, looks, and overall quality. But after much deliberation, we have decided that bourbon is the best alcohol to pair up with sweet tea, as both bourbon and tea are accessible ingredients, and you can make this cocktail drink in less than five minutes. It's both tasty, pleasant and a great drink on hot summer afternoons.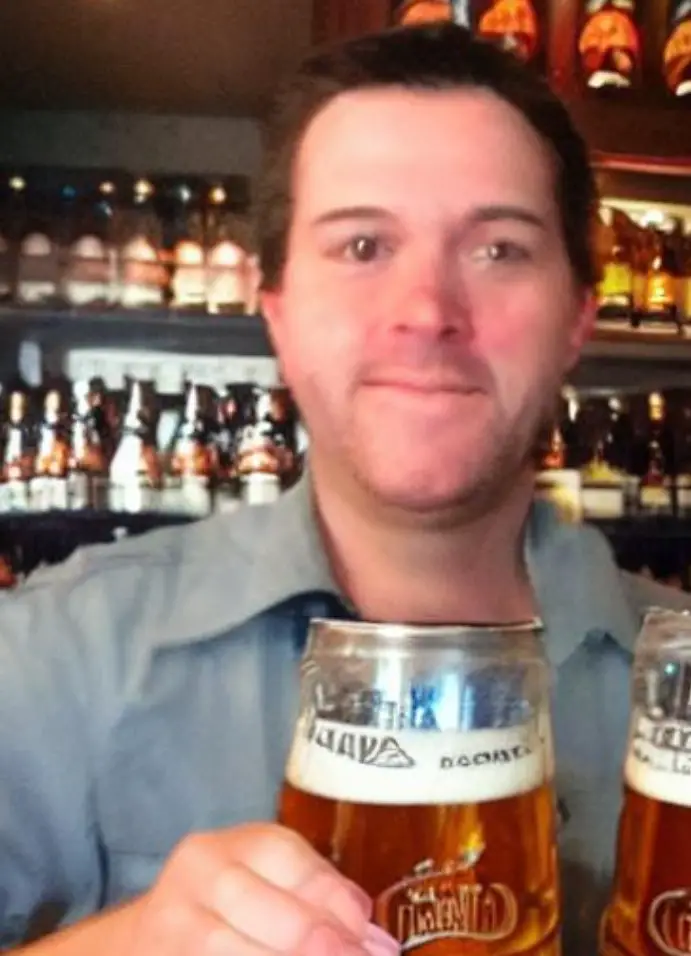 I am a passionate beer connoisseur with a deep appreciation for the art and science of brewing. With years of experience tasting and evaluating various beers, I love to share my opinions and insights with others and I am always eager to engage in lively discussions about my favorite beverage.