Are you a true lover of the robust taste and crispness of Heineken Beer, especially its 0.0 version? I guess everyone is. But ever thought, where is Heineken Beer Made?
Originally, Heineken Beer was found in Amsterdam and manufactured there only. However, as time passed, the company gained more and more appreciation, which led it to expand its manufacturing plant and export to the whole world. 
Want to know if Heineken Beer is made in your country or not?
Then without any further ado, let's delve through the article and unleash the details.
When was Heineken Founded?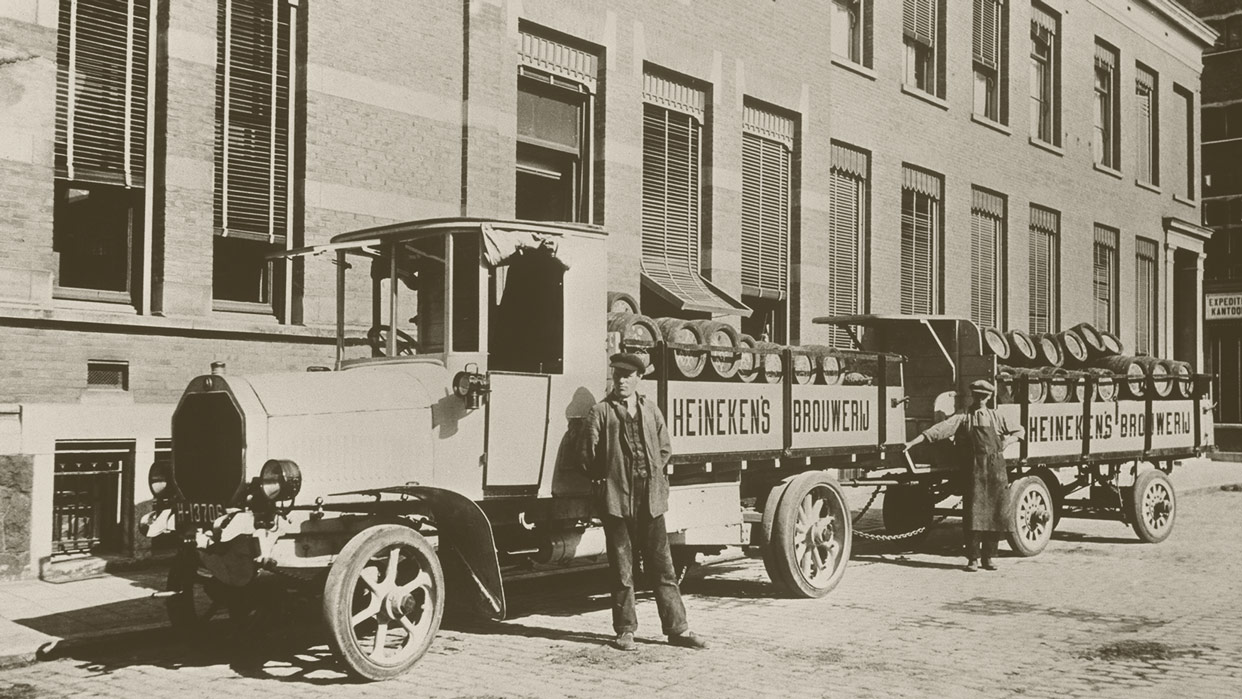 Heineken Beer Brewery was founded in 1864 by Gerard Adriaan Heineken. However, it was only in 1873 that the beer was ready. 
He actually bought a known brewery band called De Hooiberg in Amsterdam, and in 1873 started working with Dr. Elion to make their special A-Yeast. 
After that, their first beer was brewed.
Since that day, Heineken Brewing has earned a number of awards, including the Hors Concours Membre du Jury Award, Diplôme d'Honneurs, Medaille d'Or.
Where is Heineken Beer Made? A Detailed Brewing History 
Although the majority of lagers are brewed at Zoeterwoude, The Netherlands, it is not the location. There are various other areas where Heineken Beer is made.
However, there are various other locations where Heineken has worked and manufactured beer.
Moving to the initial days, Amsterdam was the only spot of the brewery, and all beer was manufactured there.
Then, in 1874, d'Oranjeboom, the second partner of Heineken, opened the brewery in Rotterdam, The Netherlands. The reason is that in Rotterdam, bottom-fermented beer can be made, which was gaining popularity at that time. 
In 1968, another brewery opened in Amstel by Heineken. However, it didn't work quite well, and Heineken's partners decided to close it, and instead of it, they opened two breweries in Zoeterwoude and S-Hertogenbosch in 1980. Both of these breweries turned out to be quite successful. 
And finally, in 1988, the first brewery of Heineken was closed. However, people still visit it. It is a visitor center that is commonly labeled and known as The Heineken Experience.
So, these were a few details of where Heineken Beer is present and where it has been made since day one.
Does Heineken Beer Have Factories in other countries?
Till now, we learned that Heineken has a number of factories in The Netherlands. 
But does it operate in other countries too?
Well, a big yes. Let it be New Zealand, Australia, or Scotland, Heineken beer is manufactured in all of them. A few details are:
Caledonian Brewery operates in Edinburgh, Scotland, where the original Heineken Beer is made.
U.B. in Taloja, India, also makes original Heineken Beer.
Heineken Srbija is a brewery owned by Heineken Beers. It was made in 2008 in Zaječar.
Heineken Beer also has a partnership with Lion Nathan that allows them to manufacture and sell Heineken Beer in Australia. 
Similarly, it has a partnership with D.B. Breweries, New Zealand, and thus, they are sold there too.
In the Caribbean, WLBL DBC also has the right to manufacture and sell Heineken Beer. 
Is Heineken Beer Exported To Other Countries?
Yes, since Heineken Beer is not manufactured in every corner of the world, it is exported to such areas. 
A rough estimate is that the company ships 2.5 million bottles of beer every day for export purposes. 
Does Heineken Beer Have A Manufacturing Plant in the U.S.?
No. It might be surprising to hear that although Heineken is the 4th most recognized beer in the U.S., it has no manufacturing plant there. 
Instead, all the beer is exported to the U.S. from either Europe or Mexico.
Heineken Beer was introduced in the U.S. for the first time in 1933, and since then, new sales have been made.
Can You Buy Heineken Beer Online?
Yes. If you can't visit any of the stores or supermarkets, there is nothing to be sad about, as you can buy Heineken Beer Online too. 
Some of the retailers who have Heineken Beer are:
Sam's Club
Walmart
Drizly 
Amazon
What Is Present In Heineken Beer? The Four Prime Ingredients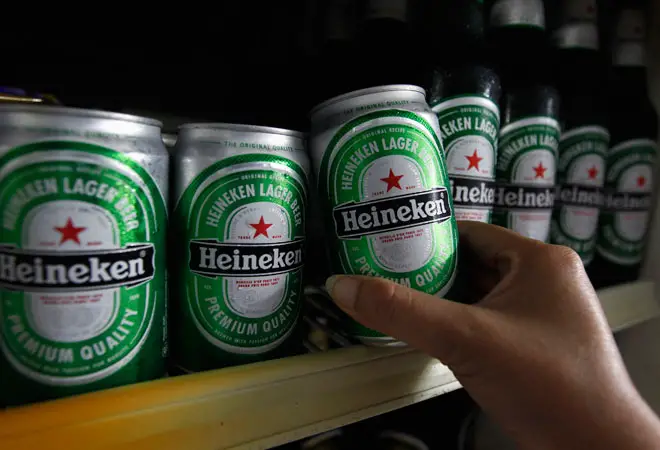 The four prime ingredients that are present in all the beers made by Heineken are:
Hops- Different types of hops are experimented with to give each new beer a distinct and flavorful taste profile.
Barley- Barley is essential for brewing and making beer. Therefore, the company pays special attention to the malting process of barley to get a bright-colored beer with distinct aromas.
Yeast- "A-Yeast" is used by Heineken. They claim that the yeast has a special power that defines a unique flavor to the beer.
Water- They ensure that the water they use in brewing beer meets the standards of procession, sustainability, purification, etc.
Apart from these, a few other ingredients are added depending on the Ale or Larger team in manufacturing.
A Few Famous Heineken Beers
Heineken Beers are famous all around the globe for their unique yet traditional flavor profile that hardly any other brewing company can match. Some of the famous Heineken Beer are:
1. Heineken Pilsener
It is a bright golden pale lager with up to 5% ABV. It is made using hops, barley, yeast, and water.
The drink has a heavy hop flavor, slight bitterness, and robust aroma.
2. Heineken Lager
Heineken Lager is also a 5% ABV golden color lager. However, it has no added additives and thus shares a very malty flavor with mild bitterness. 
3. Heineken Premium Light
As the name shows, Heineken Premium Light is a low-ABV beer. It contains only 3.2% ABV. Additionally, it has low carbohydrates and fewer calories, making it one of the best drinks for people on a diet.
4. Heineken 0.0
Heineken 0.0 is a non-alcoholic drink by Heineken. The entire can only has 69 calories, and it tastes more or less the same as traditional Heineken Beer, with some additional fruity notes.
Wrap Up
All in all, Heineken Beer is being brewed in almost all corners of the world. Initially, the manufacturing plant was only in Amsterdam. But with time, the brewing Company got a lot of appreciation, and thus, it expanded a lot, now having a manufacturing plant in almost all countries, with a few exceptions.
And states where it doesn't have a manufacturing plant, the beer is exported in large amounts.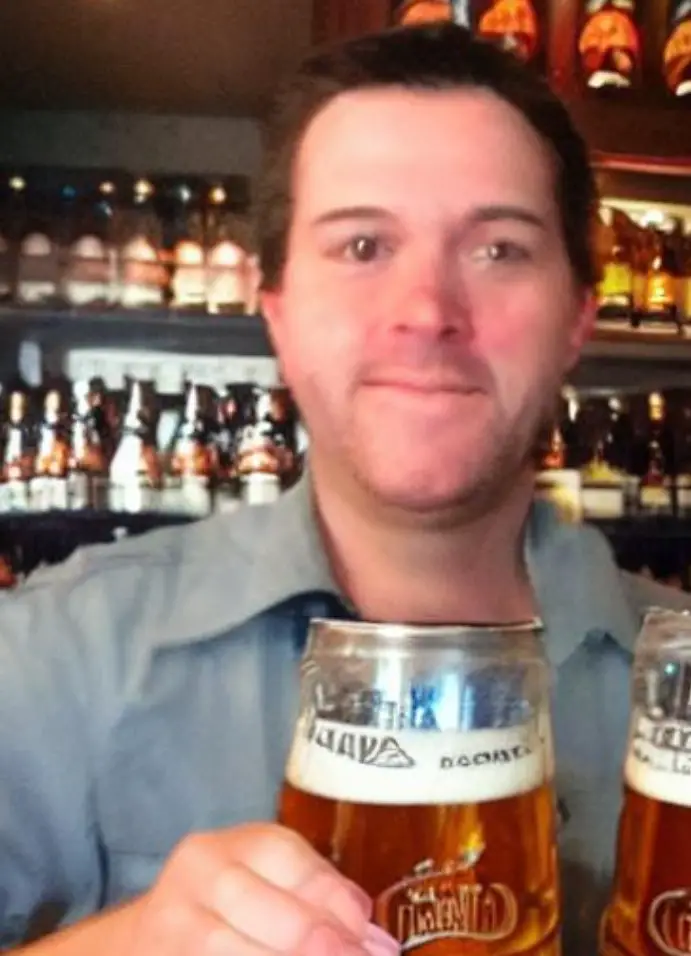 I am a passionate beer connoisseur with a deep appreciation for the art and science of brewing. With years of experience tasting and evaluating various beers, I love to share my opinions and insights with others and I am always eager to engage in lively discussions about my favorite beverage.