Alcohol use has been linked to various physical consequences in humans, including decreased inhibitions and increased self-assurance. One of alcohol's most well-known impacts is its capacity to raise a person's degree of sexual desire. But why does alcohol make you horny, and why is this known as "liquid courage" or "beer goggles"?
Understanding how alcohol affects the body is very important before you can realize why drinking makes you horny. Alcohol is frequently associated with dangerous behavior, and it can also impair our judgment and decision-making abilities. It is a depressant, which means that it slows down the brain activity of our body. Many effects, such as a sense of calm and lessened worry, may result from this. 
The Link between Alcohol and Sexual Arousal
Alcohol can often make people feel more sexual and even more sexually aggressive, which is one of its most common effects. In this article, we'll go over a few of the factors that contribute to the fact that alcohol can make you feel horny in more detail.
Increasing blood flow
Alcohol influences your body in a number of ways, including by increasing blood flow. When you take alcoholic beverages, your blood vessels enlarge and increase the volume of blood flowing through your body. The result of this increased blood flow may be a warm sensation or even a flushed appearance. Additionally, it can make certain body parts more sensitive, including the sexual organs.
Increase testosterone levels
The body's hormone levels, including those of estrogen and testosterone, can be impacted by alcohol. Men's testosterone levels have been shown to increase when drinking, which may lead to increased sexual arousal. It has been proven that alcohol increases a woman's estrogen levels, which can boost her desire for sex.
Its brain effects
The effects of alcohol on the brain may also make you feel more sexually stimulated. Alcohol affects the chemical messengers in the brain, such as dopamine and serotonin. Dopamine is known as the "happy" brain hormone and is crucial for the brain to function properly. Dopamine levels rise when you consume alcohol, making you feel more pleased and sexually excited.
Reduced inhibitions
Alcohol's capacity to lower inhibitions is one of its most important impacts. The prefrontal cortex, which is responsible for decision-making, self-control, and social conduct, can be affected by alcohol. Alcohol affects this part of the brain, making people more aggressive and less able to resist temptations.
Reduced inhibitions might lead to greater sexual ideas, desires, and acts when it comes to sexual conduct. Individuals may approach someone they find attractive more aggressively, flirt, or engage in sexual behavior more rapidly than they would when sober.
Increased confidence
Alcohol, in addition to lowering inhibitions, can boost confidence. When people drink, they usually feel more comfortable, social, and confident. As a result, more forceful conduct, including sexual activity, is possible.
Those who struggle with social anxiety or shyness may benefit most from increased confidence. Alcohol can make these people feel more comfortable in social events, which can lead to more effective encounters with possible sexual partners.
Enhanced pleasure
Alcohol can also increase arousal and sensation, making sexual activity more pleasurable. This is due in part to alcohol's tendency to lessen inhibitions and anxiety, making people more comfortable and receptive to pleasure.
Moreover, alcohol can boost blood flow and touch sensitivity, leading to more intense and fulfilling sexual encounters. Nevertheless, excessive alcohol intake can affect sexual function, making it harder to achieve and maintain an erection or experience an org*sm.
Social context
Lastly, the social environment in which people drink alcohol might influence its impact on sexual behavior. Alcohol is frequently drunk in social contexts, such as parties or bars, where people may meet and connect with possible sexual partners.
Moreover, alcohol is frequently linked with celebration and fun, which can contribute to a more pleasant and sexually charged environment. Alcohol, social engagement, and a festive environment can all lead to heightened sexual desire and conduct.
It's important to note that while alcohol can enhance sexual experiences, it can also lead to risky behavior and negative consequences. Excessive alcohol consumption can impair judgment, increase the risk of sexually transmitted infections, and lead to regrettable sexual encounters. It's essential to drink responsibly and make informed decisions about sexual activity.
Negative sexual effects of Alcohol
However, drinking alcohol can have negative effects on sexual health, both in the short and long term. In this article, we will explore the negative effects of alcohol in terms of sex.
Erectile dysfunction (ED)
Excessive alcohol intake can result in either transient or long-term erectile dysfunction (ED). This occurs because alcohol can cause damage to the blood vessels and nerves necessary for creating an erection. Furthermore, because alcohol is a depressant, it can slow down the body's functioning, including the sexual response.
Impaired judgment
Alcohol can impair judgment and weaken inhibitions, resulting in dangerous sexual conduct. Having intercourse with several partners, without using condoms, or indulging in other high-risk sexual practices are examples of this. Sexually transmitted diseases (STIs) and unintended pregnancies can result from this.
Fertility issues
Alcohol can also have a deleterious impact on male and female fertility. Alcohol intake in males can reduce sperm count and quality, making it more difficult to conceive. Alcohol intake in women can alter menstrual cycles and ovulation, making it more difficult to conceive.
Conclusion
If you choose to drink alcohol, it's important to do so in moderation and be mindful of its effects on your body and mind. You should also communicate openly with your sexual partners and ensure that any sexual activity is consensual and safe. Also, if you are suffering any negative impacts on your sexual health or well-being as a result of alcohol consumption, it is critical that you get aid and support from a medical professional.
Alcohol can increase sexual arousal by boosting blood flow, modifying hormone levels, and changing neurotransmitters in the brain. It can also reduce inhibitions and boost confidence, increasing people's willingness to participate in sexual activities. Therefore, it is critical to drink with prudence and be aware of the possible detrimental consequences of alcohol on sexual function and health.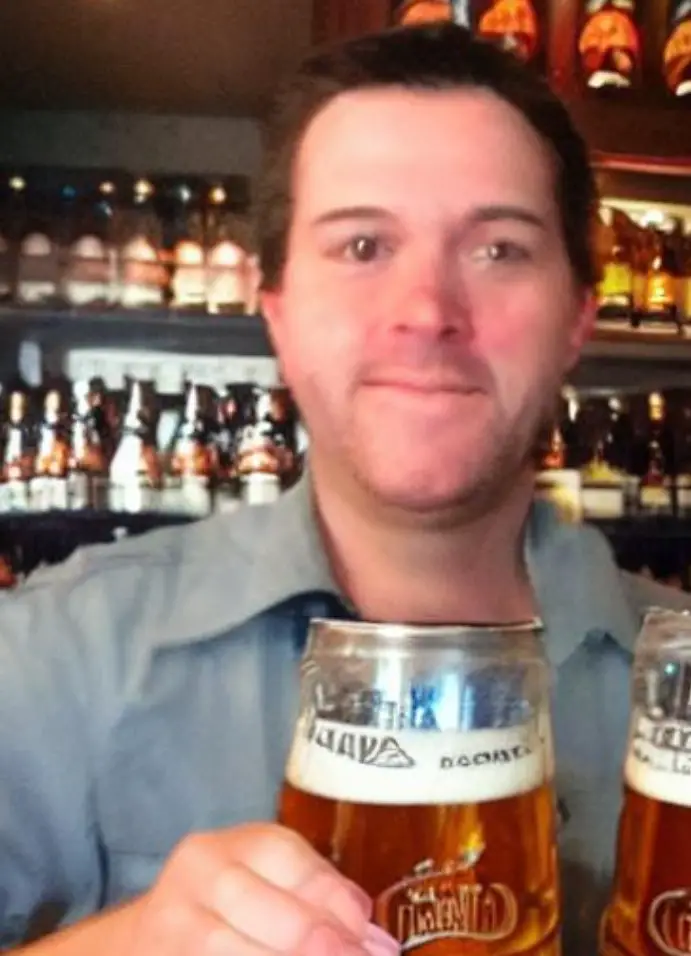 I am a passionate beer connoisseur with a deep appreciation for the art and science of brewing. With years of experience tasting and evaluating various beers, I love to share my opinions and insights with others and I am always eager to engage in lively discussions about my favorite beverage.