Books are the ideal resource for a curious connoisseur of spirits, wine, or beer looking for fresh, new ideas and recipes or to learn the history behind bottles you acquire. The endless array of liquor literature lining the aisles makes the process somewhat overwhelming when searching to find the most suitable option.
Fortunately, impartial reviewers have taken painstaking time to compile lists of alcohol books written by experts in the booze industry, favored authors who recognize your preferred cocktail. These books will venture into the purported medicinal association alcohol boasts to recipes based on specific locations or particular ingredients.
While you'll find a few selected on your behalf on this list, you'll find plenty available on the market catering to your specific criteria. When you focus your search on the details you want to know, there is bound to be a book on that subject, perhaps many covering the topic. 
Let's move forward with some books considered among the top choices surrounding the varied types of alcohol. These will get you started on a path to becoming more informed, allowing educated decisions regarding liquor.
Top Choices For Alcohol Books
Whether you want to explore the history of the different types of alcohol, learn other recipes from various cities or countries, find new and unique ingredients, or explore purported medicinal associations with liquor, books are an ideal resource to become informed on every topic written by expert authors.
How do you narrow your search to find the books on the market that will give you the best information? Check out third-party impartial reviews to see what's being said about the ones you're interested in. Here are a few that are being touted as among the best for varied reasons, a great place to start your journey.
1. A Sense Of Place (A Journey Around Scotland's Whisky) Dave Bloom, Mitchell Beazley
Many whisky connoisseurs have a serious passion for the drink, often collecting the liquor in the same context as wine drinkers with their wine cellars. Collecting an assortment of scotch varieties goes back hundreds of years. In this book, the authors explore the prominent regions in Scotland that are home to some of the well-known distilleries.
The history is retold, along with predictions for the future. The book enables the novice to gain insight into the genuine roots of these spirits while the connoisseur can add not only to their knowledge but their whisky-related collection.
2. Black Excellence (A Comprehensive Guide To Black Mixology) Tamika Hall and Colin Asare-Appiah
The Author, Tamika Hall, wrote this book in collaboration with "Bacardi brand ambassador and bartender," Colin Asare-Appiah. This book aimed to bring recognition to bartenders of color and document black mixologists' cocktail recipes, which the author cites as being long overlooked.
In collaboration, the two focused their attention in the book on "innovations attributed to specific individuals" as well as particular cocktails in an effort to "fill the gap." The content speaks on how these components intertwined in each of their lives.
3. Doctors and Distillers (The Remarkable Medicinal History of Beer, Wine, Spirits, and Cocktails) Camper English
This book is suggested for anyone who enjoys history along with the classic cocktail. The focus is on showcasing the purported relationship between medicine and alcohol. Nowadays, it's relatively clear that alcohol is not necessarily the most healthy for a body; it wouldn't perhaps be a first pick for treating an illness.
But it wasn't that long ago that liquor was the choice for medicinal treatment of a variety of ailments. The author highlights the history, reminding the reader of when wine and beer were used for hydration over water and tracing the link between gin and tonic and malaria. This book is a fascinating journey back through history, comparing it to the current state of things.
4. Modern Classic Cocktails (60+ Stories And Recipes From The New Golden Age In Drinks) Robert Simonson
The author comprises a list of roughly five dozen cocktails with details on what constitutes a drink to be eligible for "modern classic" status. These range back to the beginning of what was referenced as the "cocktail renaissance." The recipes have distinct ingredients and methods for creation, along with details on the bartender plus the history concerning its origination. 
Aside from those recognized as modern classics, the author presents those designated as critics' choices and predictions, which are his arguments for modern classics moving forward as the list continues to grow.
5. The Life And Wines Of Huge Johnson, Huge Johnson (Foreword By Eric Asimov)
Hugh Johnson has a reputation as a worldwide great wine writer. This particular publication sold roughly 4 million copies throughout the world. The chapters contain historical details the author has absorbed over the last twenty years, along with personal anecdotes. A novice wine drinker will find an enjoyable education, while a connoisseur will vastly expand their knowledge.
With Mr. Johnson's reputation as a wine writer, it's beneficial for wine drinkers to research other books written by the author, with this one being so well-received. A republished title, "Wine, A Life Uncorked," is highly recommended, again exploring his personal knowledge of the drink.
Conclusion
For many people, alcohol is something to savor and wallow in the flavor, whether it's spirits, wine, a cocktail, or a beer. Some enthusiasts study their chosen variation. Usually, a type of whisky, beer, or wine has a distinct collection in their home, sometimes traveling great distances to obtain a limited edition of a particular style.
Not everyone takes that sort of interest in what they're drinking or considers it at all. It could be a more enjoyable experience, perhaps taste better, and allow you to find a preferable flavor if you become educated on what you consume. 
We've provided several examples of literature from experts who offer insightful details on where and how to find some of the best alcohol products or, better yet, make them. Reading is an ideal way to become informed, which can inspire a desire to continue learning.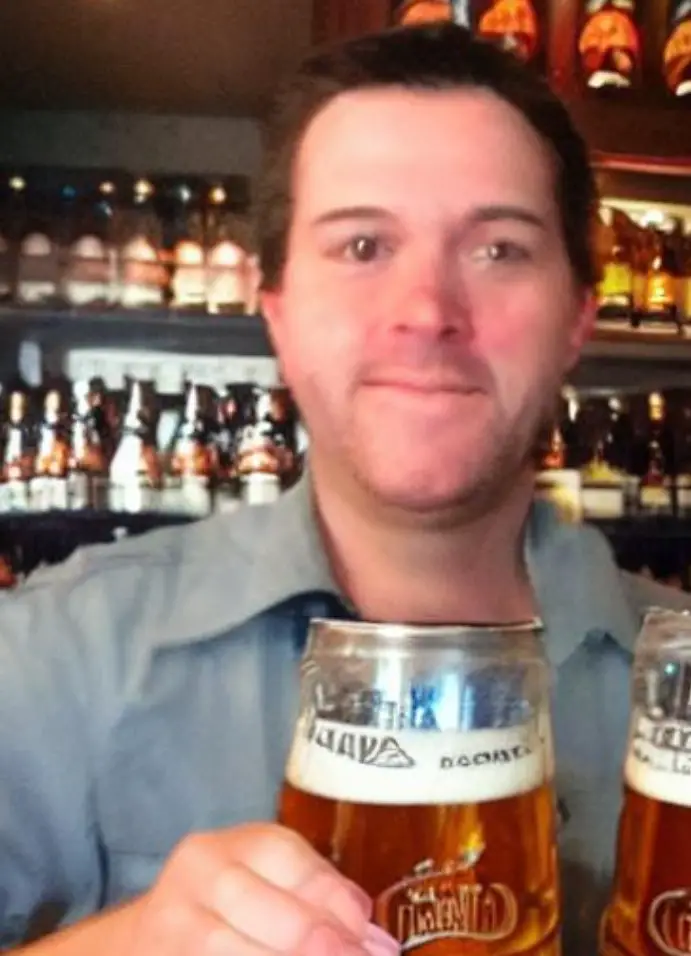 I am a passionate beer connoisseur with a deep appreciation for the art and science of brewing. With years of experience tasting and evaluating various beers, I love to share my opinions and insights with others and I am always eager to engage in lively discussions about my favorite beverage.