Finding the best American Adjunct Lagers that embody the true spirit of quality craftsmanship is challenging these days, thanks to countless breweries and beer brands in the global beer industry. However, now is your chance to dive into the realm of the beer world to unleash the best flavors that can captivate your senses with a first sip. So, are you ready?
Check out the compilation of the ten best American Adjunct Lager beer brands to uncover. You can pick your favorite and share the list with your friends.
1. Budweiser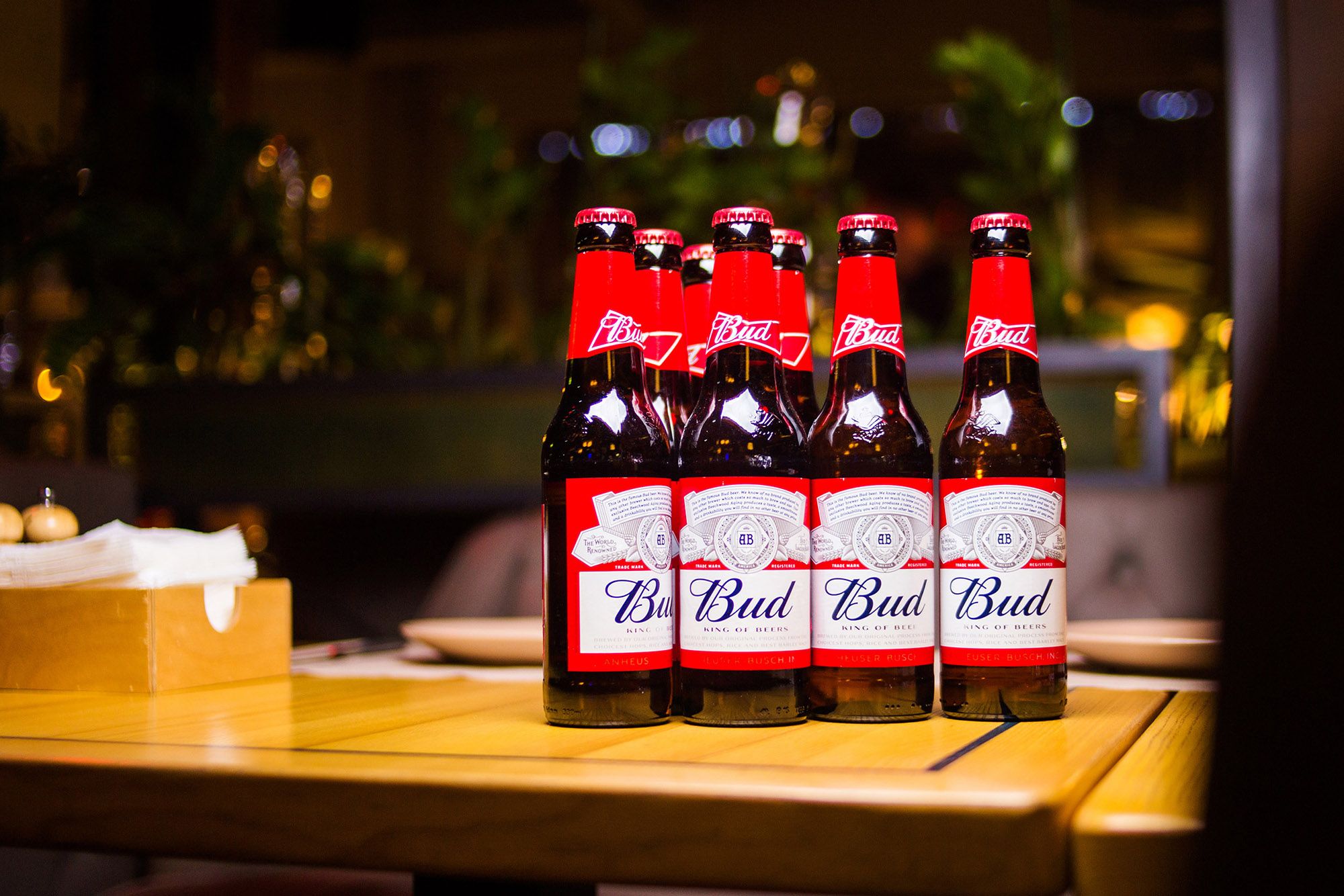 The leading American Adjunct Lager in the global beer market is Budweiser. It is a crowd-pleaser in the United States and other neighboring regions. With a translucent golden body and a white head of foam, the appearance of this refreshing beer is decent. 
The king of beers offers citrus, lemon, and grassy hops bitterness, giving an irresistible flavor with a crisp mouthfeel. It contains 5% alcohol content. Budweiser is a light to medium-bodied beer with a smooth finish. 
Whenever you need a thirst quencher on a hot day, buy Budweiser. It will satisfy your cravings.
2. Corona Extra
Corona Extra is the leading beer brand in North America, competing with giant brewing companies, including Sierra Nevada, Budweiser,  and Modelo Especial. It has a decent yet convincing beer profile with a pale yellow appearance and a white head of bubbles. The strength of Corona is low, which is 4.6% ABV. 
It provides a tempting aromatic flavor brewed with hops, malts,  and rice. The taste becomes more enhanced if you use a lime wheel. Corona is a light to medium-bodied American Adjunct Lager with a bitter finish and refreshing taste.
3. Modelo Especial Mexican Lager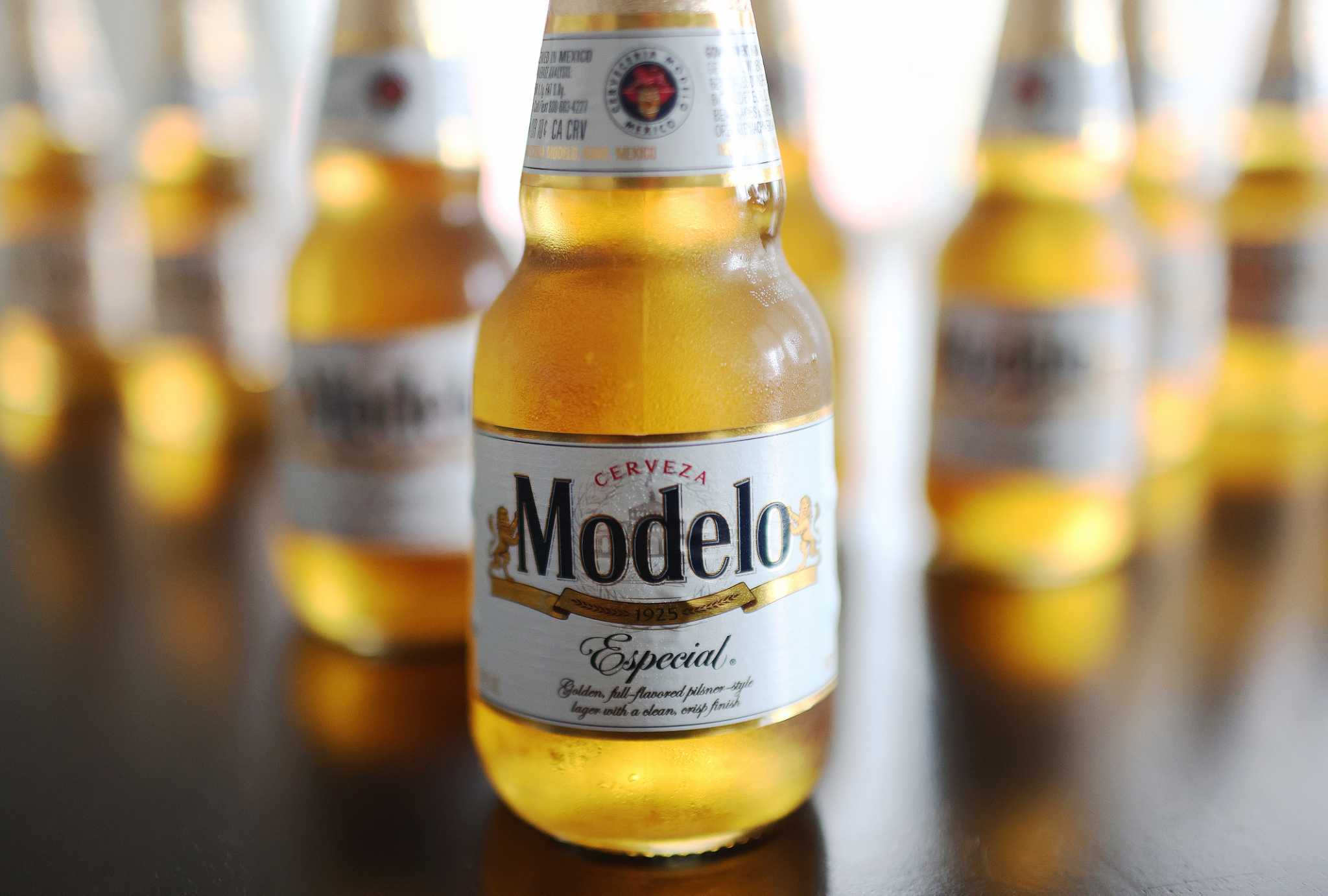 Those who live in North America know the value of American and Mexican beers. Mexican beers are a crowd-pleaser, especially Modelo Especial Lager. It is an American Adjunct Lager with a creamy texture, inviting aroma,  and a golden-colored body. Beer enthusiasts love to consume this refreshing bottle of deliciousness to enjoy their happy moments. 
There are biscuity malt and herbaceous hops aromas with a hint of creamy corn in the flavor profile. Its taste follows the nose with a slight bitterness at the end. Modelo feels refreshingly crisp on the palate with average carbonation. Modelo Especial has excellent characteristics, so add it to your wish list.
4. Coors Light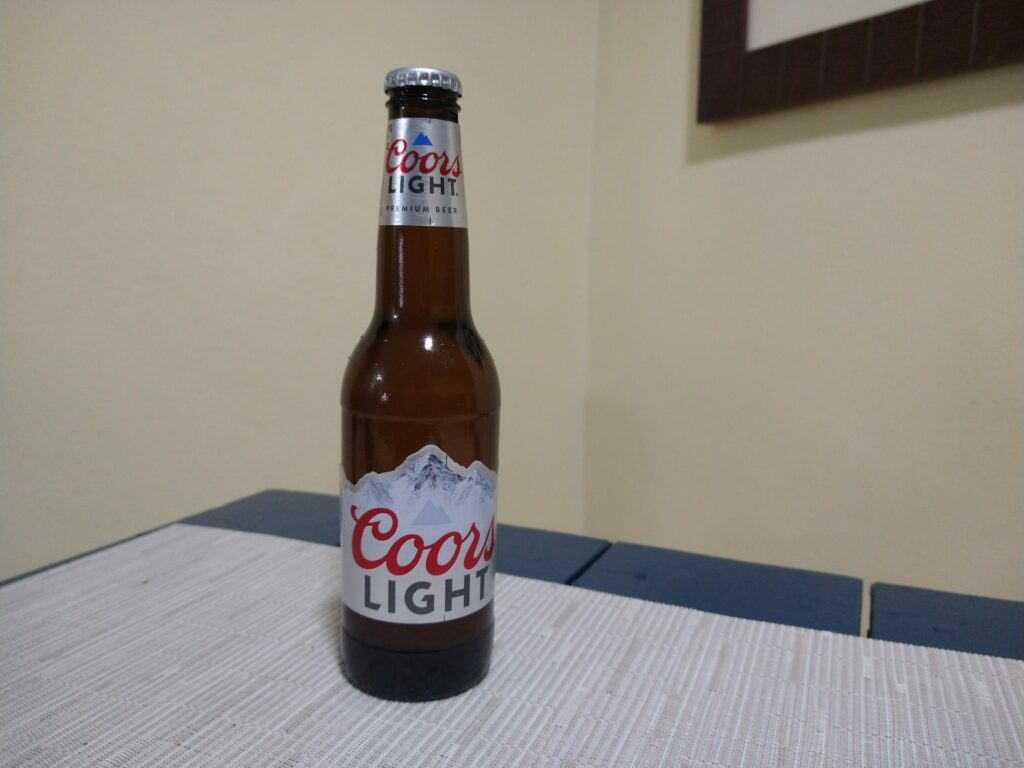 What do you need in a beer to keep you cool on a sun-soaked day? Of course, a refreshing taste and crisp feel! 
Coors Light can be your next best beer in summer because of its unique blend of malty goodness and earthy, grassy hops bitterness. The body is yellowish-golden, while the head looks lovely with medium-sized foam. It is a light to medium-bodied beer with a crisp and smooth finish. Also, you can serve it chilled or pair it with your favorite food to heighten the flavor. 
Grab a bottle of Coors, pour it into your favorite glass, and sip in style in summer. 
5. Schlitz
The delicious American Adjunct Lager brewed to perfection is Schlitz. It pours a bright golden hue with a two-inch white head of foam that dissipates quickly. 
According to a popular survey, Schlitz offers a better taste than Coors, Budweiser,  and Corona. Also, a creamy corn sweetness in the flavor with a subtle touch of hops balances the beer profile. Schlitz is a perfect meal beer with a smooth mouthfeel and above-average carbonation. 
6. Rolling Rock Beer Extra Pale
Finding the best American Adjunct Lager, especially in the North American region, is challenging because of the endless number of quality beers available. Take the example of Rolling Rock Beer Extra Pale. It is delicious, unforgettable, and nice-looking, with a pale yellow body and crisp mouthfeel.
The aroma suggests corn-like notes with malted barley, bread, and hops, but the taste offers sweet malty goodness with a blend of hoppy bitter flavor. It is a light to medium-bodied Lager with medium carbonation and a smooth finish. Discover its tasty flavor at an affordable price. 
7. Hamm's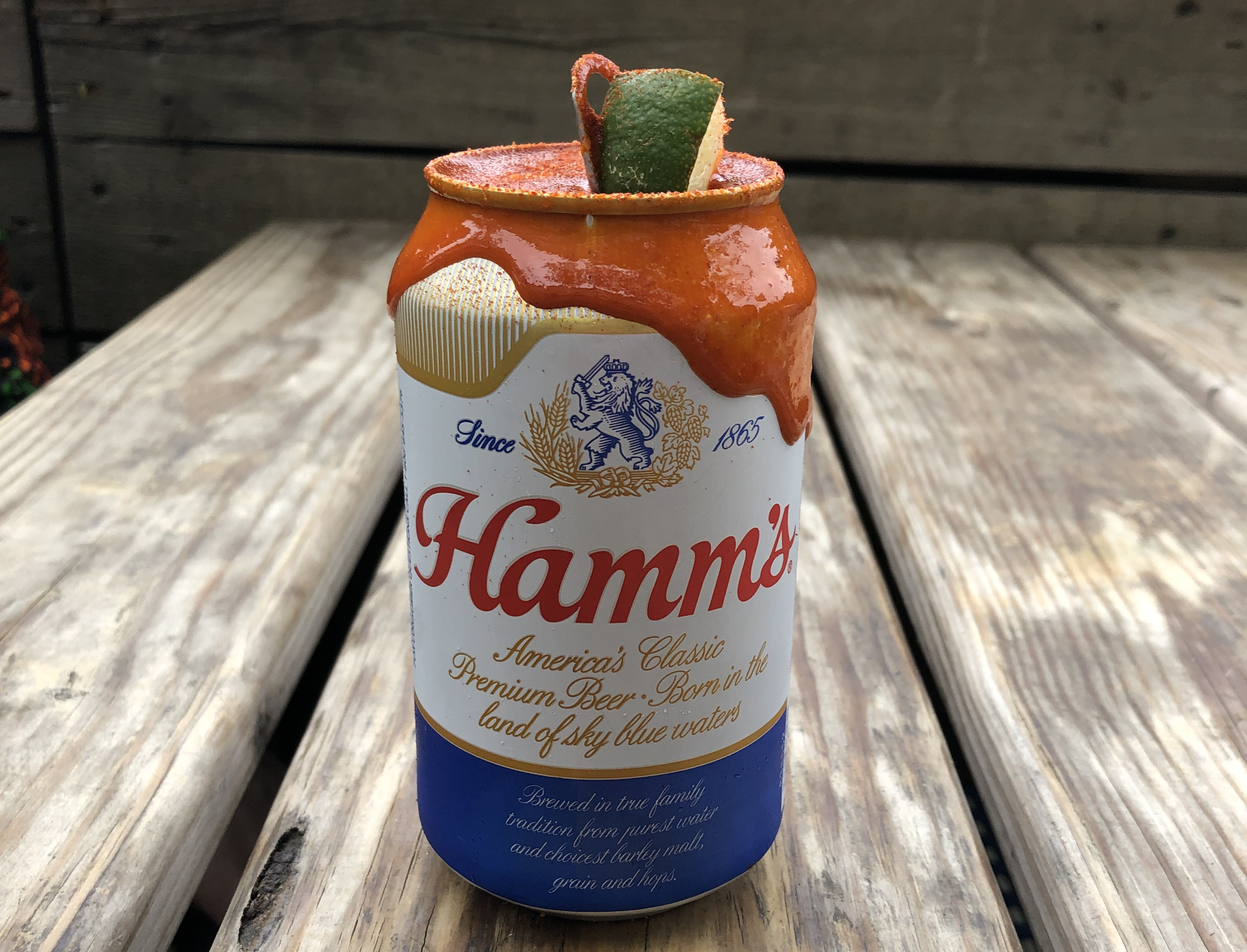 Hamm's Lager is an American Adjunct Lager. It has been serving beer lovers since 1865 in the United States. It contains 4.6% alcohol by volume. Consider it a prime session beer with a crisp, clean,  and pleasant feel. The beer pours a golden color with a nice-looking white head of bubbles. 
Indulge in the hoppy, malty,  and yeasty aromatic flavors to experience the authentic taste at an affordable price. The mouthfeel is crisp with a refreshingly smooth finish. Hamm's is a tasty and enjoyable Lager. 
8. Pabst Blue Ribbon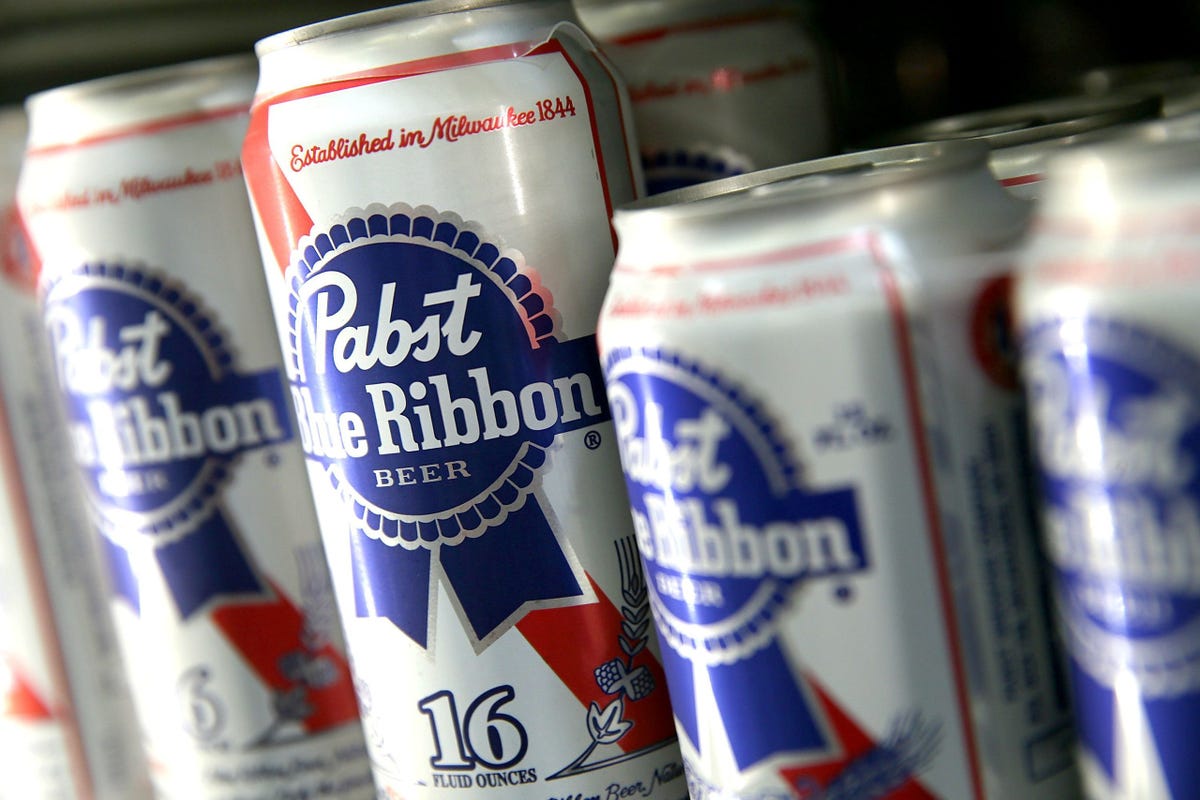 Pabst Blue Ribbon (PBR) is among the best-selling products of Pabst Brewing Company in Texas, United States. With the help of 2 & 6-row malted barley, premium quality European hops, and selected cereal grains, PBR offers a distinctive blend of maltiness and hoppy bitter taste with a decent beer profile. 
The pale golden beer with a white head of foam provides a crisp and refreshing mouthfeel with a smooth finish. PBR is quaffable and enjoyable, so buying it for your next casual meetup or post-work party would be great. 
9. Miller High Life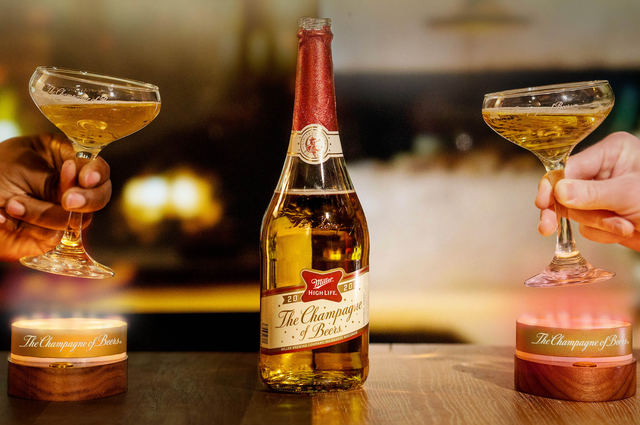 New beer enthusiasts should start their journey with an American Adjunct Lager. One of the best options for beginners is Miller High Life. In 1903, Miller launched its first brewing product brewed to excellence. Miller High Life is a light golden-colored beer with a foamy chalk-white head. The head retention is impressive, with moderate lacing. 
Miller High Life suggests a bready and doughy aroma with a trace of corn-like flavor. The taste matches the nose. It is crushable, refreshing, and smooth, with a pleasant mouthfeel and average carbonation. Moreover, it can be an ideal option for casual parties. You should try it! 
10. Tecate Original
Another Mexican beer awaits you to explore its aromatic flavors. Its name is Tecate Original. The beer is an American Adjunct Lager for the style. It has a translucent golden body with a medium-sized head of bubbles that stays persistent for a long time. 
The smell is floral hops with a classic adjunct lager touch, while the taste is roasted malt with grains and hoppy bitterness. It feels smooth on the palate, with decent carbonation and high drinkability.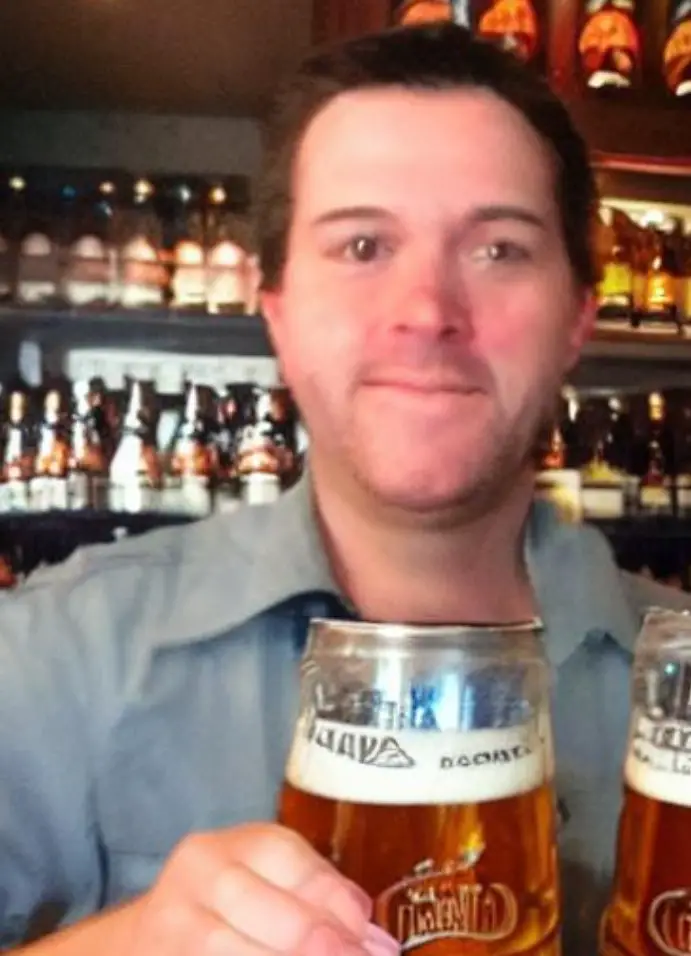 I am a passionate beer connoisseur with a deep appreciation for the art and science of brewing. With years of experience tasting and evaluating various beers, I love to share my opinions and insights with others and I am always eager to engage in lively discussions about my favorite beverage.