Discover the wonderland of beer with plenty of distinct styles!  You may have heard the name American Pale Ale (APA) before. It is a refreshing variant of beer with a perfectly-balanced body texture. From bitter and hoppy to crisp and smooth, you can enjoy different APAs from reputable brands, but which one is the best? 
Don't know what to choose? No worries! Here is the list of the ten best American Pale Ale beer brands to drink in style.
1. Brooklyn Brewery East Indian Pale Ale
Finding the best Pale Ale in the United States is challenging because of the hundreds of available options in the American beer market, but you can trust Brooklyn Brewery. The brewing company produces quality pale ales with perfect hops and malts. It pours a clear dark golden color with a high-retention off-white head. 
The toasty malt and herbal smell make it tempting, with a trace of pine. Its taste reflects the aroma, but the malt flavor is pure delight!
Brooklyn's Pale Ale offers a pleasantly bitter finish. Also, it goes down smoothly, making it an ideal option for any occasion. 
2. Boulevard Pale Ale
The first beer by Boulevard Brewing is Pale Ale, with its fruity, smooth, and refreshing taste. It is a lively alcoholic beverage with a light golden amber body that looks fantastic beneath the well-retained white head. The carbonation is fine enough to give this beer a sparkling touch. 
It gives aromatic flavors of hops and caramel with a crisp feel. The drink is a balanced liquor with a perfect blend of earthy hops and toffee malt sweetness. Its feel is full-bodied with a lingering dry finish. Boulevard Pale Ale is an excellent example of a perfectly-balanced hoppy beer.
3. Sierra Nevada Pale Ale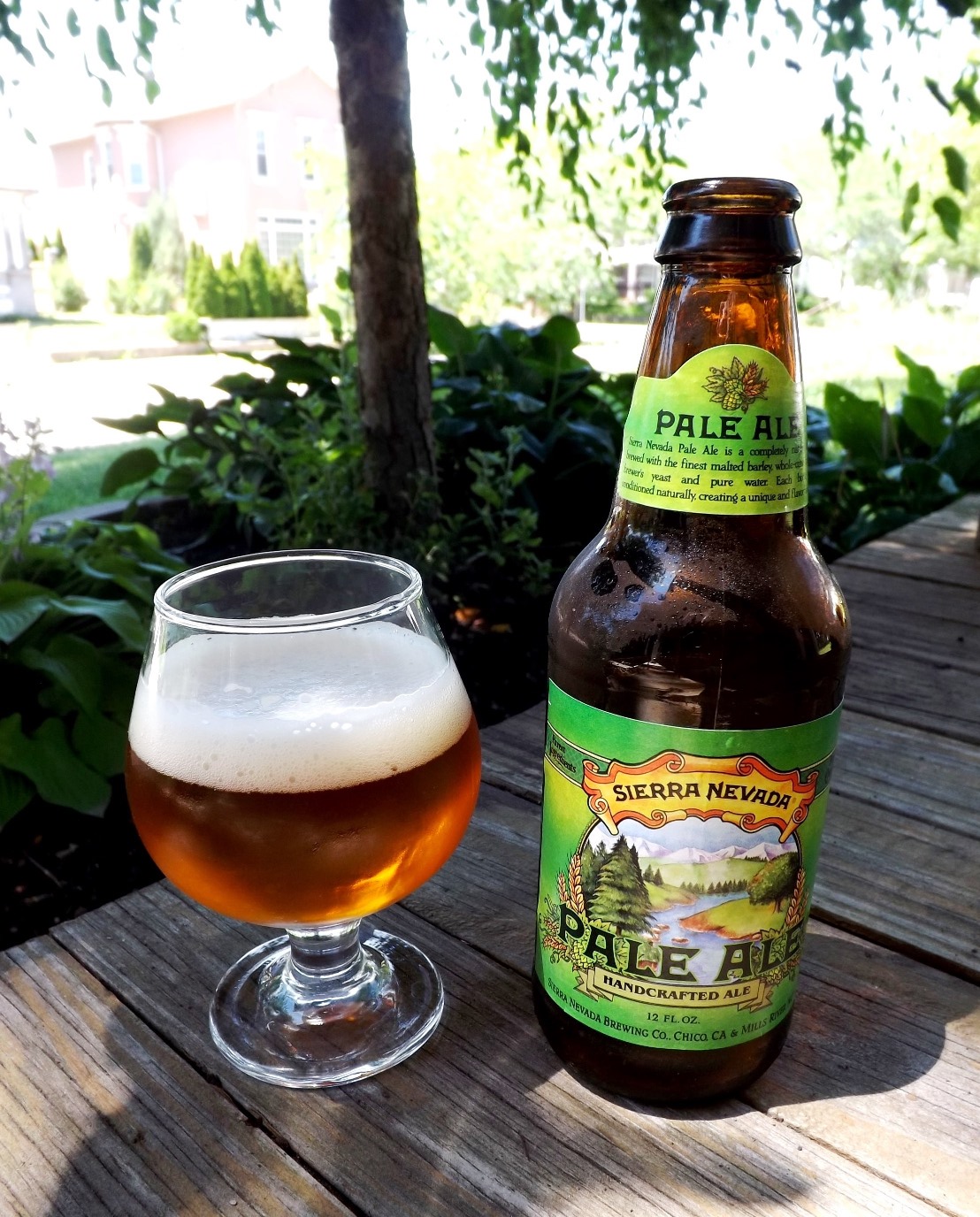 To all pale ale lovers, have you tasted the Sierra Nevada version yet? If not, immediately try this classic beer with an amber-colored body and complex flavor profile. The creamy head further enhances its appearance.
It smells like sweet malt, pine, and citrus mingled with herbal hops. The taste follows the nose with additional notes of bread and fruit. Sierra Nevada Pale Ale is a moderately-carbonated beer with a medium-bodied feel and citrusy dry finish. Whether you like it or not, this refreshing liquor entertains billions of beer enthusiasts in the United States and other countries. 
4. Anchor Liberty Ale
The Anchor revives a centuries-old traditional brewing technique with its Liberty Pale Ale. It is a delicious blend of flavorsome flavors extracted from pale malted barley, water, and Cascade hops with special top-fermenting yeast.
The appearance is impressive, with a copper body and a finer-tall tan head. Its aromatic flavors can ignite your taste buds with a mild sweet bready, flowery smell. The taste offers a honey-like flavor up front and a floral touch in the background. A medium body with moderate carbonation makes Liberty Ale a well-balanced drink.
5. Deschutes Mirror Pond Pale Ale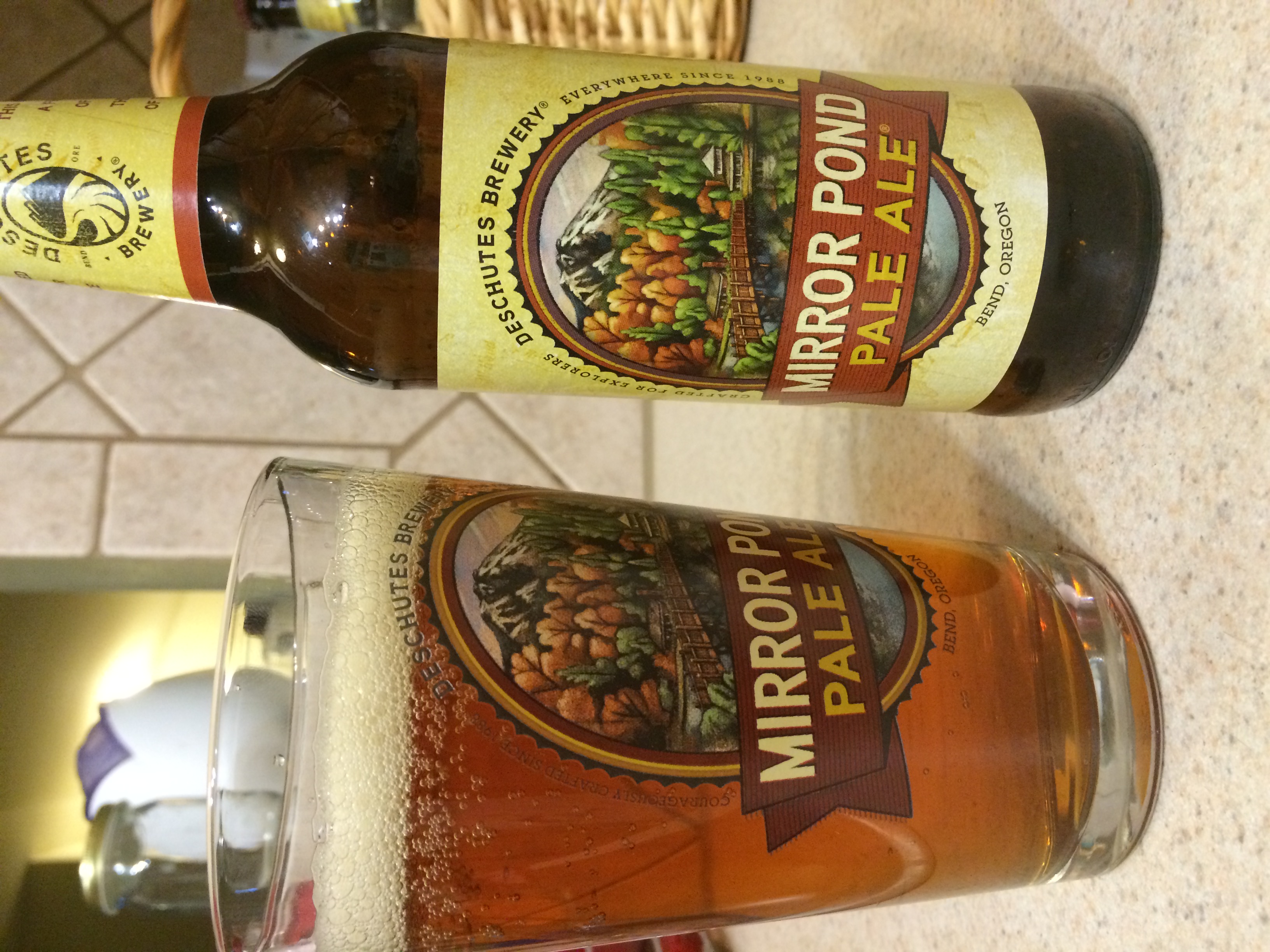 One of the renowned beer brands in the United States, Deschutes Brewery is the epitome of producing quality alcoholic beverages at reasonable prices. Have you tasted its Mirror Pond Pale Ale? It is a dark amber liquor with a short-lived white head of foam.
The smell is a blend of grainy malt sweetness and grassy hops bitterness. Its taste offers oat biscuit malt sweetness with tangy hop notes. It finishes slightly bitter. The beer is smooth and highly drinkable. 
6. Firestone Walker Pale 31
A perfect option to complement a holiday meal is Firestone Walker Pale 31. It offers a citrusy and floral hoppy aroma with crisp pale and crystal malts. The fruity flavors of apricot, peach, and strawberry make this beer tastier than usual pale ales. 
Firestone Walker is a smooth beer with a standard 5% alcohol content. You can try this drink with your favorite food to enhance the taste.
7. Stone Pale Ale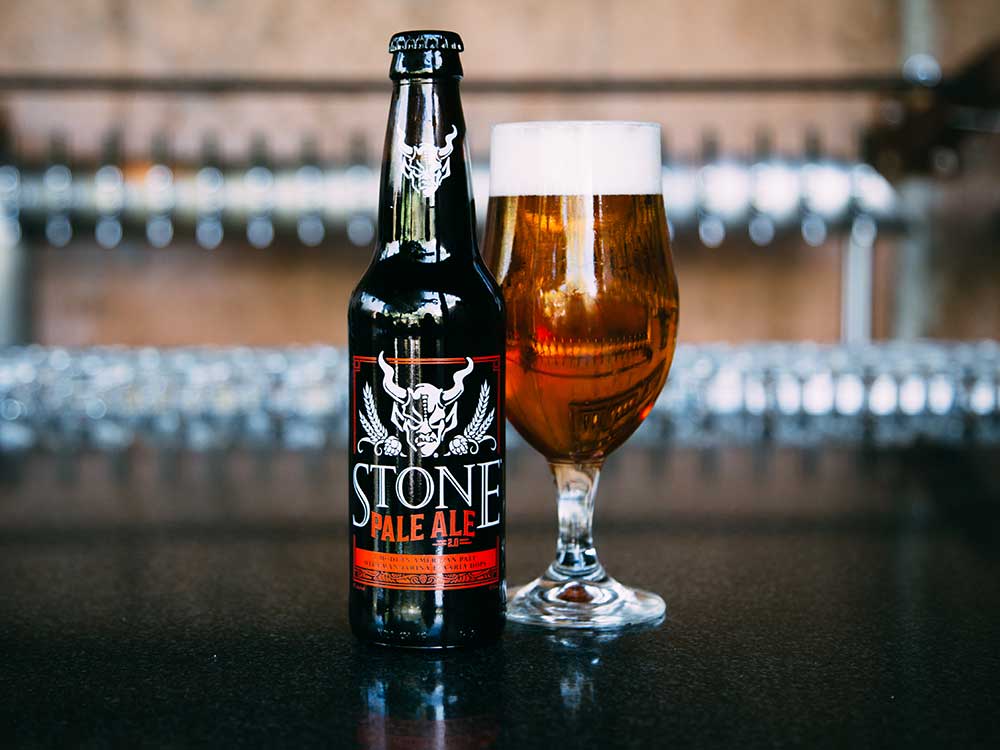 Stone Pale Ale is a full-flavored, robust interpretation of a classic-style beer. It is a widely consumed liquor in the United States. A deep amber body and a well-retained head form a nice-looking appearance that is hard to ignore.
The bold malt character perfectly blends with a copious amount of hoppy flavor. Stone Pale Ale is for genuine beer connoisseurs who know how to appreciate a distinctive taste. 
If you are searching for something extraordinary, don't miss out on this delightful drink.
8. Dale's Pale Ale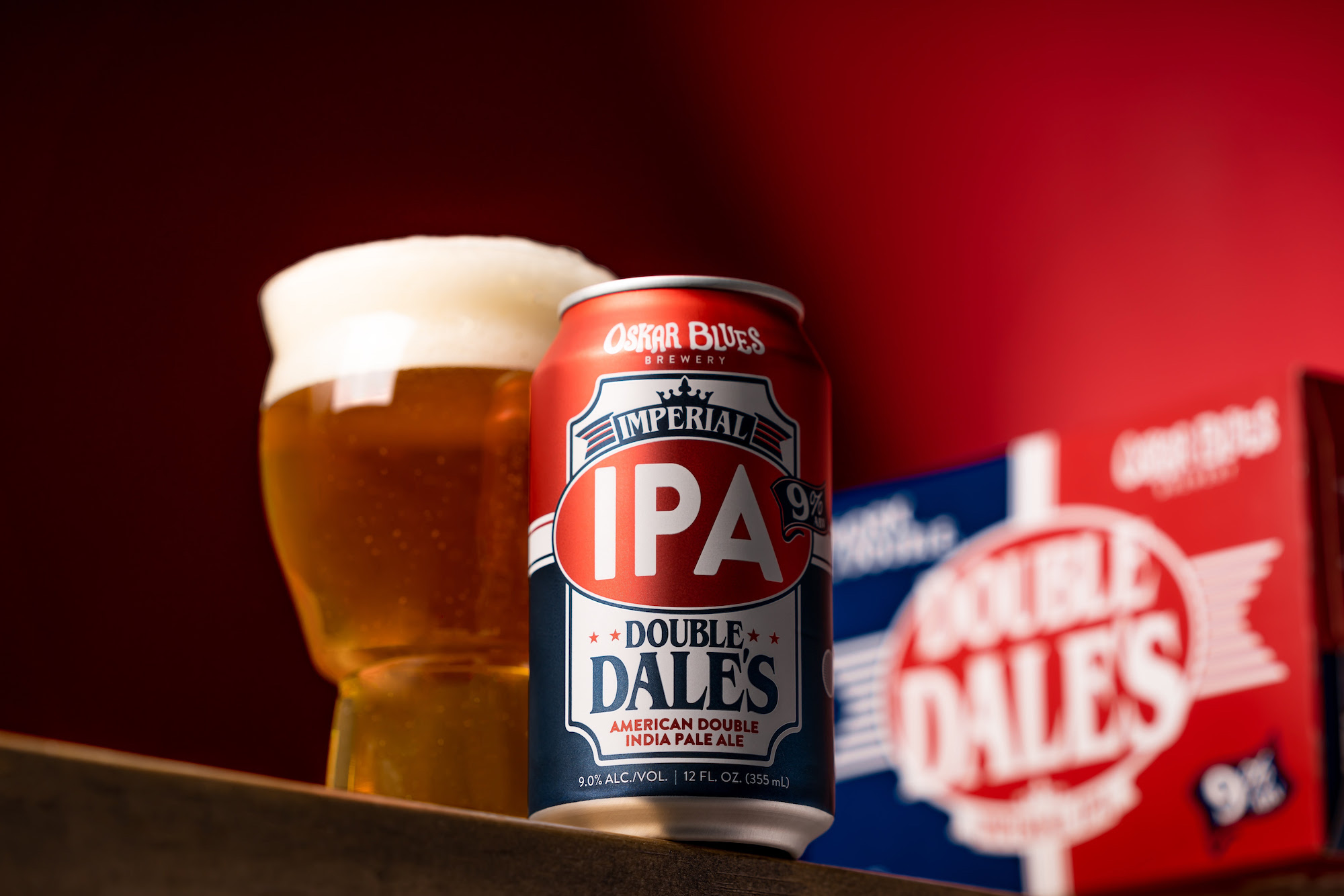 Do you love complex beers with a thirst-quenching character? Try Dale's Pale Ale by Oskar Blues Grill & Brew!
The huge bubbly white head always looks impressive above the deep golden body. Its head retention is superb that leaves a generous amount of lacing behind. The woody hops with a well-blended malt character and a subtle touch of floral notes never fail to impress. Its taste is excellent, with hints of citrus, floral, sweet malt, and pine. 
It is a light to medium-bodied drink that finishes extra dry, bringing the best flavors till your last sip.
9. Goose Island Green Line Pale Ale
Green Line Pale Ale is the best version of Goose Island Beer, with a deep amber body and a short foamy head with moderate carbonation and head retention. It contains a 5.4% alcohol content.
The scent is mild with notes of bready malt and citrusy hops, but the taste is more prominent and pleasant than the nose. It offers traces of caramel and honey within the sweet maltiness. The beer is medium-bodied with soft carbonation and a semi-dry finish. It is a good option for social gatherings and casual meetings. 
10. New Belgium Fat Tire Amber Ale
A new version of Fat Tire Ale brewed by New Belgium Brewing Company in Colorado is more delicious than the previous one. It pours a nice-looking medium gold color with a medium-sized white foamy head.
The doughy grainy aroma with hints of biscuit and spicy/floral hops is milder than the old version of Fat Tire. Its taste has similar notes as in the nose, but the caramel, doughy, and grassy hops stand out the most. A well-carbonated medium body gives a smooth taste and a semi-dry finish. It is a decent beer to try at any event.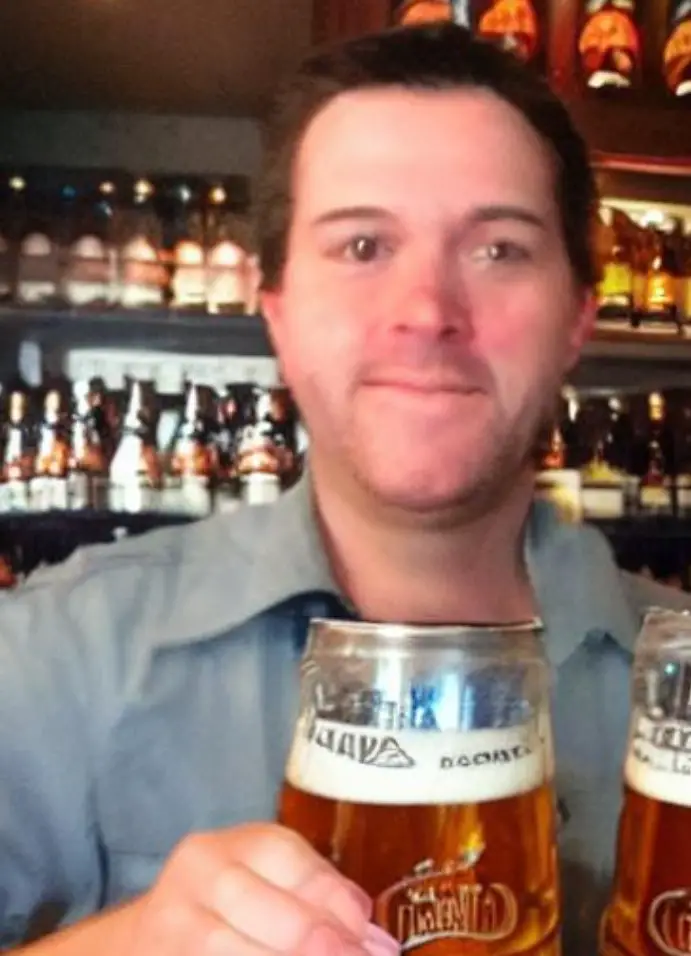 I am a passionate beer connoisseur with a deep appreciation for the art and science of brewing. With years of experience tasting and evaluating various beers, I love to share my opinions and insights with others and I am always eager to engage in lively discussions about my favorite beverage.