Did you know beer consumption was illegal and completely banned in Iceland till March 1, 1989? 
A Nordic Island nation, Iceland celebrates Beer Day on the 1st of March every year. Nowadays, Icelanders witness a more thriving beer scene than many other European nations. Hundreds of breweries and brewpubs are offering distinctive-style drinks to locals and ex-pats. 
If you ever visit Iceland for vacation, don't forget to discover these ten best beer brands to sip in style. 
1. Kaldi Blond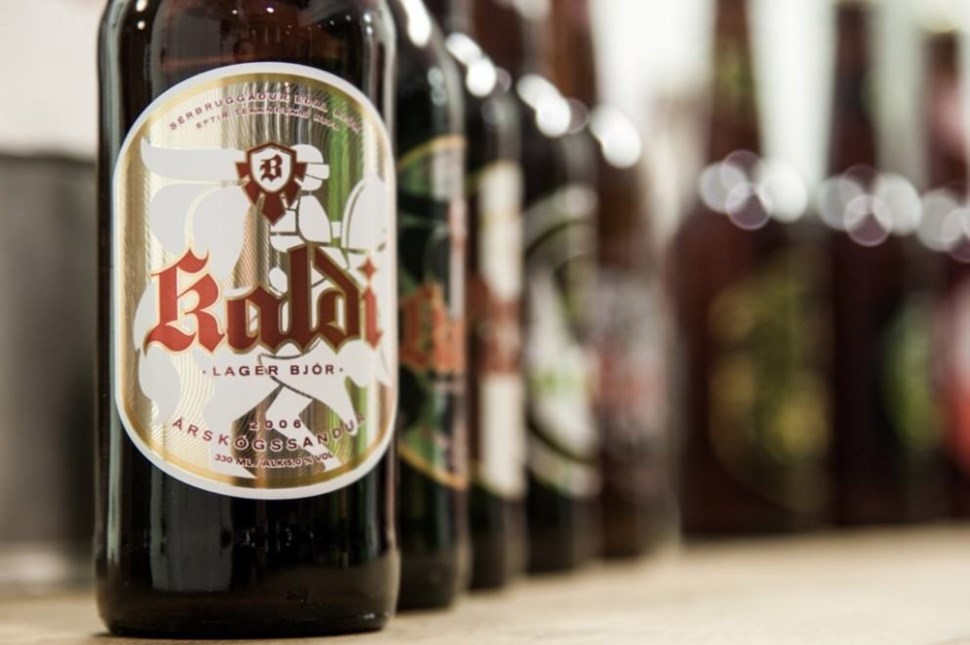 With a soft, gentle character, Kaldi Blond, the best-selling beer in Iceland, is an all-malt alcoholic beverage with a standard 5% ABV. Bruggsmiðjan Kaldi takes pride in brewing this drink because of its easy-to-drink attribute and copper/blonde shade that sweetens its appearance.
The aromatic flavor of roasted malt makes it delicious and smooth with good carbonation. Kaldi Blond is the favorite beer of Icelanders, so you should try it at least once in a lifetime. It is pleasant, refreshing, and light in body, perfect for regular meetups or gatherings.
2. Egils Gull
Iceland's Premium Pale Lager with 5% alcohol by volume, Egils Gull, is a prominent name among beer enthusiasts because of its light hoppy flavor brewed by Ölgerðin Egill Skallagrímsson, a well-known beer brand in Iceland.
The transparent amber-gold body, topped with a moderate white fluffy head of foam that retains a few moments, looks exceptionally pleasing. Its smell is malty with notes of caramel, citrus, lemon, grass, honey, cereal, and corn, while the flavor is surprisingly the same, with a hoppy bitterness to enhance the taste. Egils Gull is a medium-bodied beer with a subtle bitter finish.
3. Lava Smoked Imperial Stout
With a 9.4% ABV, Lava is a Russian Imperial Stout beer brewed by Olvisholt Brugghus in Iceland. The illustration on the label is similar to the Volcano Hekla when it erupts. It is because the sight is visible from the brewhouse of Olvisholt.
The pitch-black body with a deep brown head that diminishes slowly is a treat to watch because of its elegant appearance. Its aroma is bursting with smoke, but the taste has chocolate and roasted malty sweetness mingled with smoke to get this deliciously pleasant flavor. Lava is a full-bodied beer with decent carbonation. It is an ideal option for dinners or formal events.
4. Viking Gylltur
An American Adjunct Lager by Viking Brewery, Viking Gylltur is a golden-colored beer brewed with no-complex flavors. It pours a gold hue with a bubbly white head that retains moderately. 
The smell is neutral, with notes of pale malt, flowers, honey, and herbal hops, but the taste is sweet up front and metallic on the back end. Viking Gylltur is a medium-bodied, moderately-carbonated beer with a bitter finish. Like other American Adjunct Lagers, it is a pleasantly well-balanced one.
5. Brio Nr. 1
An Exclusive beer brewed by Borg Brugghus, Brio Nr. 1 is a German Pilsner with 4.5% alcohol content. With a pale golden body, the creamy white head recedes within a few minutes and leaves no lacing behind. 
Its smell suggests potent floral essence with traces of grains and lemon, but the flavor profile offers bready malt flavor with hints of spicy hoppy bitterness. Brio Nr. 1 is a medium-bodied beer with medium carbonation and a creamy mouthfeel. From the appearance, you may think of it as an average lager, but it has a flavorsome taste.
6. Polar Beer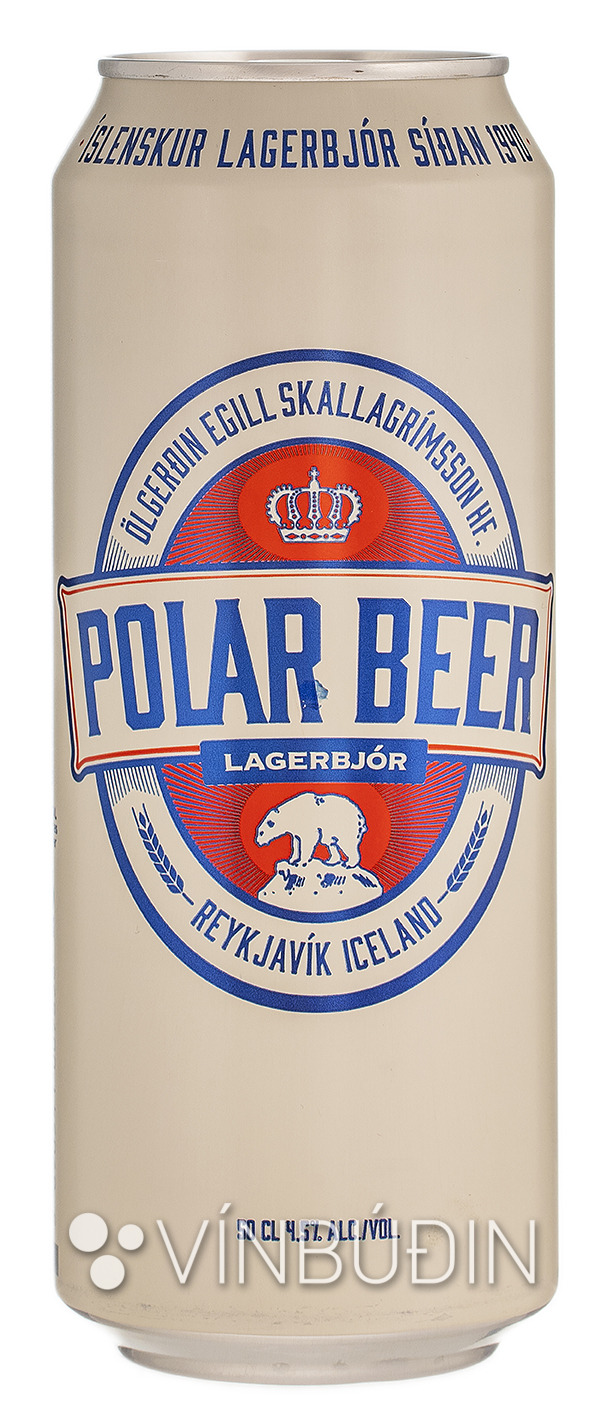 Another variant of Ölgerðin Egill Skallagrímsson, Polar Beer, is a decent European Pale Lager with 4.7% ABV. It pours a transparent yellow shade with a thin short-lived white head. 
The smell bursts with grainy notes, while the taste follows the aroma. It provides a crisp mouthfeel with a bitter finish. The impressive thing about Polar Beer is its claw mark label and design that stands out.
7. NR. 47 Surtur Imperial Stout
An absolute delight for beer connoisseurs, NR. 47 Surtur Imperial Stout is a pitch-black creamy beer by Borg Brugghus with no well-defined head but leaves good lacing behind. It has a 10% alcohol content. The aroma suggests chocolate, roasted malt, and dark fruit with a hint of smoke. However, the taste offers dark chocolate and black coffee with traces of wild cherry.
Moreover, it is a full-bodied beer with medium carbonation to balance the flavor profile. The smooth and creamy texture makes this Imperial Stout a better option than others of the same type. Discover other variants of Borg Brugghus if you love to drink something different.
8. Einstӧk Icelandic Toasted Porter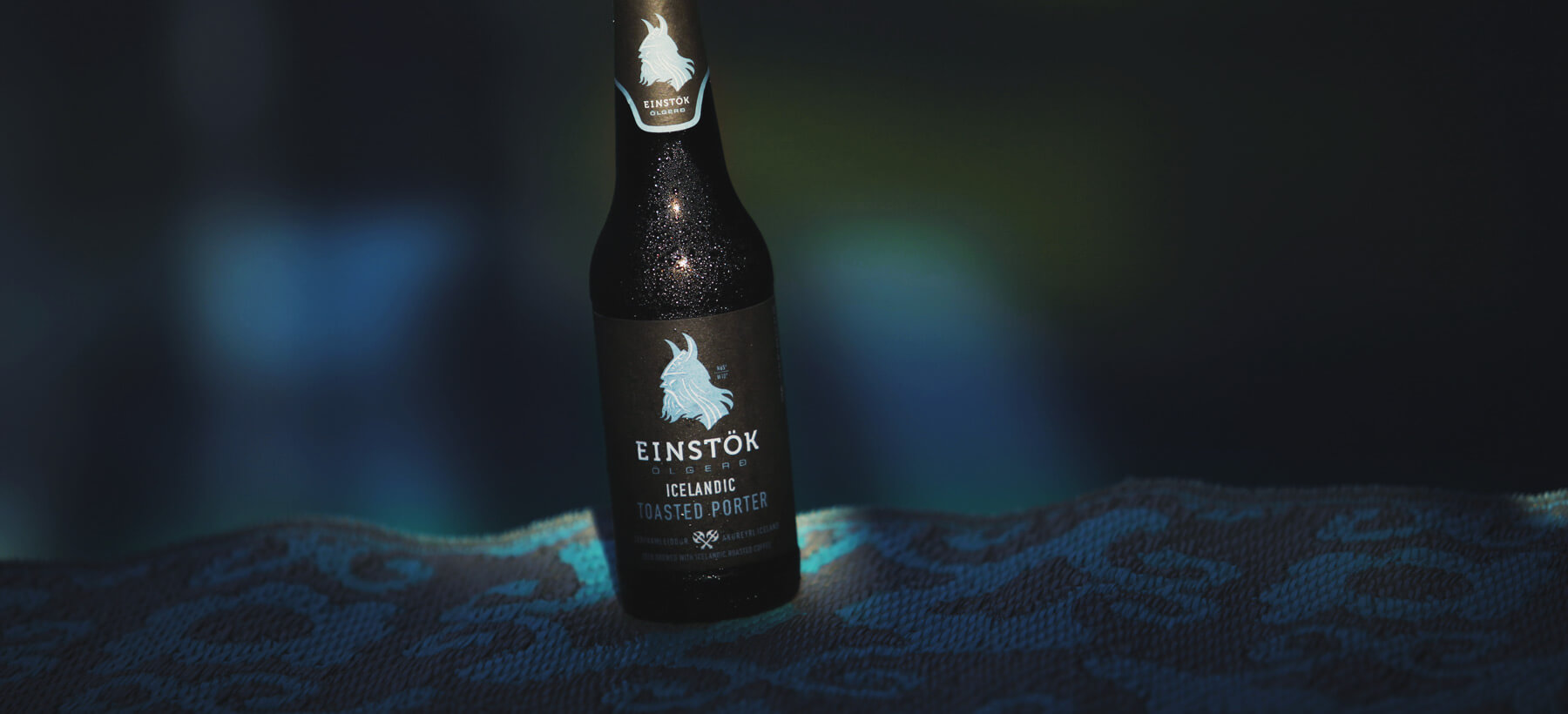 With an eye-catchy label and packaging, Icelandic Toasted Porter by Einstok is a Baltic Porter with a moderate amount of 6% ABV. It pours a deep jet-black color with a dense tan head of foam that usually fades away within a blink of an eye.
You will smell dark chocolate, English chocolate, coffee, and lactose cream. The flavor profile is not different than the aroma, with notes of American roasted malt bitterness to enhance the taste. Icelandic Toasted Porter is undoubtedly a flavorsome beer brewed with quality ingredients.
9. Thule Export Beer 
Thule Export Beer is a decent American Adjunct-style Lager with 5% alcohol content brewed by Viking Brewery, a prominent brewing company in the country. Its light straw body with a dense white fizzy head that shows visible carbonation elevates its appearance. However, the short-lived head recedes to random bubbles.
The scent is of mild grains with floral notes, while the taste offers cereal roughness with a subtle sweetness that balances the flavor. Thule Export, with a thin mouthfeel and medium carbonation, is a decent beer to release workload stress.
10. Borg Garun Icelandic Stout Nr. 19
Garún is a bold Stout with 11% ABV, brewed by Borg in Iceland. Inspired by the folktale about the mysterious heroine, 'The deacon of Dark River,' this Garún Icelandic Stout Nr. 19 is a gorgeous blend of chocolate and coffee with notes of licorice.
It pours a deep brownish-black color with a tan head of foam that retains well and leaves a generous amount of lacing behind. Consider it a pure Imperial Stout with a thick, intense mouthfeel and a dryish finish with bitterness, making it an excellent beer.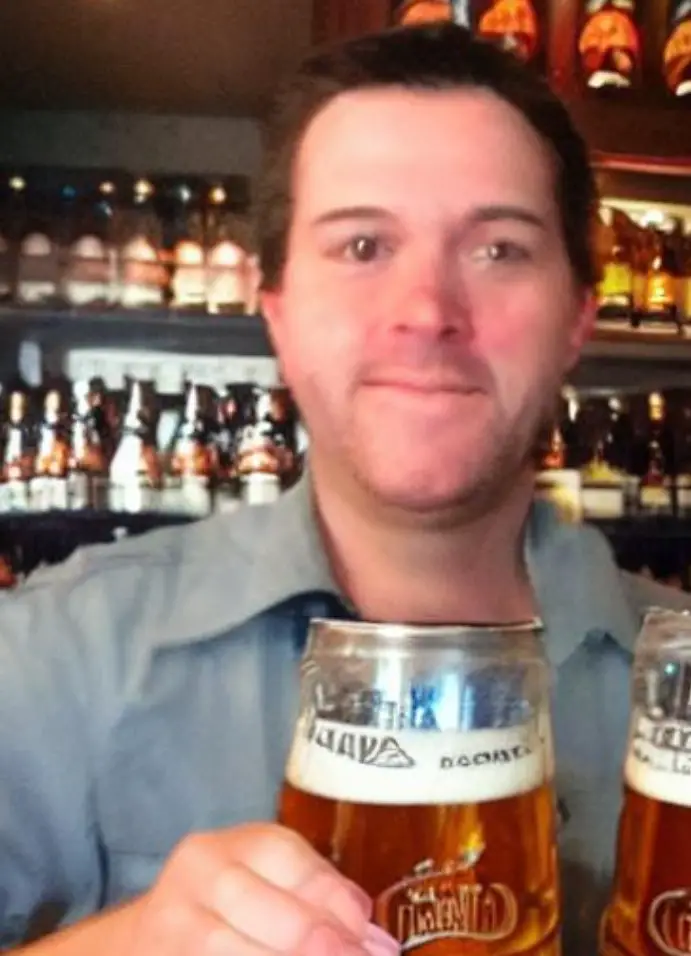 I am a passionate beer connoisseur with a deep appreciation for the art and science of brewing. With years of experience tasting and evaluating various beers, I love to share my opinions and insights with others and I am always eager to engage in lively discussions about my favorite beverage.