Cameroon is popularly known as 'Africa in Miniature,' thanks to its diverse cultures. It is among the advanced Central African countries with vibrant nightlife and gorgeous landscapes.  The beer scene is lively in the region because the Cameroon beer industry always comes with unique and aromatic flavors for locals and visitors. From tangy, citrusy Lagers to creamy Stouts, find your favorite beer and cherish your time in the country.
If you are searching for the best beer brands in Cameroon to elevate your drinking experience, here is the list. Also, share it with your friends.
1. Mutzig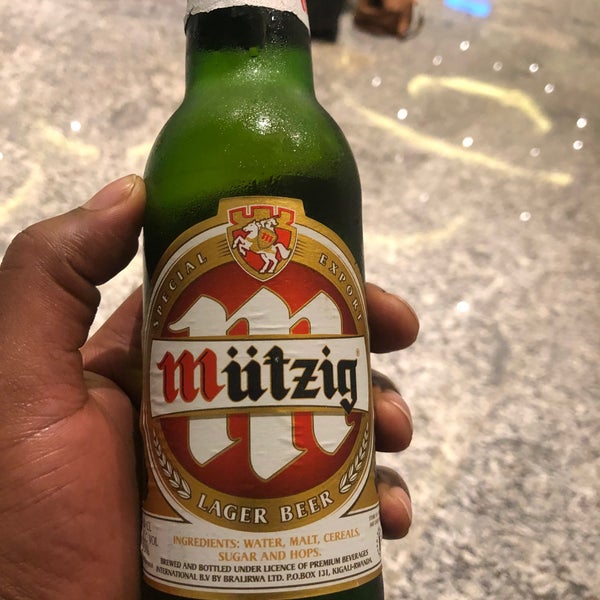 The most famous American Pale Lager brewed to excellence with homegrown ingredients is Mutzig. It is the pride of Cameroon because of providing crisp and refreshing flavors at an affordable price. Its yellowish-golden body looks decent, with a thin white head and average carbonation.
The smell and taste offer light malt and grain. It is a light-bodied beer with moderate carbonation and a smooth finish. The overall beer profile of Mutzig is decent. You can serve it at casual parties or post-work meetups.
2. 33 Export
Like Mutzig, 33 Export is among the leading contributors to the Cameroon beer industry. It is also an American Pale Lager for the style, with a strength of 5% alcohol by volume. The appearance is decent, with a yellowish-golden body and a pure foamy white head that retains for a short time.
The scent of grain, dried fruit, caramel, and bread is evident, while the taste reflects the aroma with medium body and average carbonation. It finishes smoothly with a pleasant aftertaste. 33 Export is a well-balanced and quaffable beer, so add it to your bucket list.
3. Harp Premium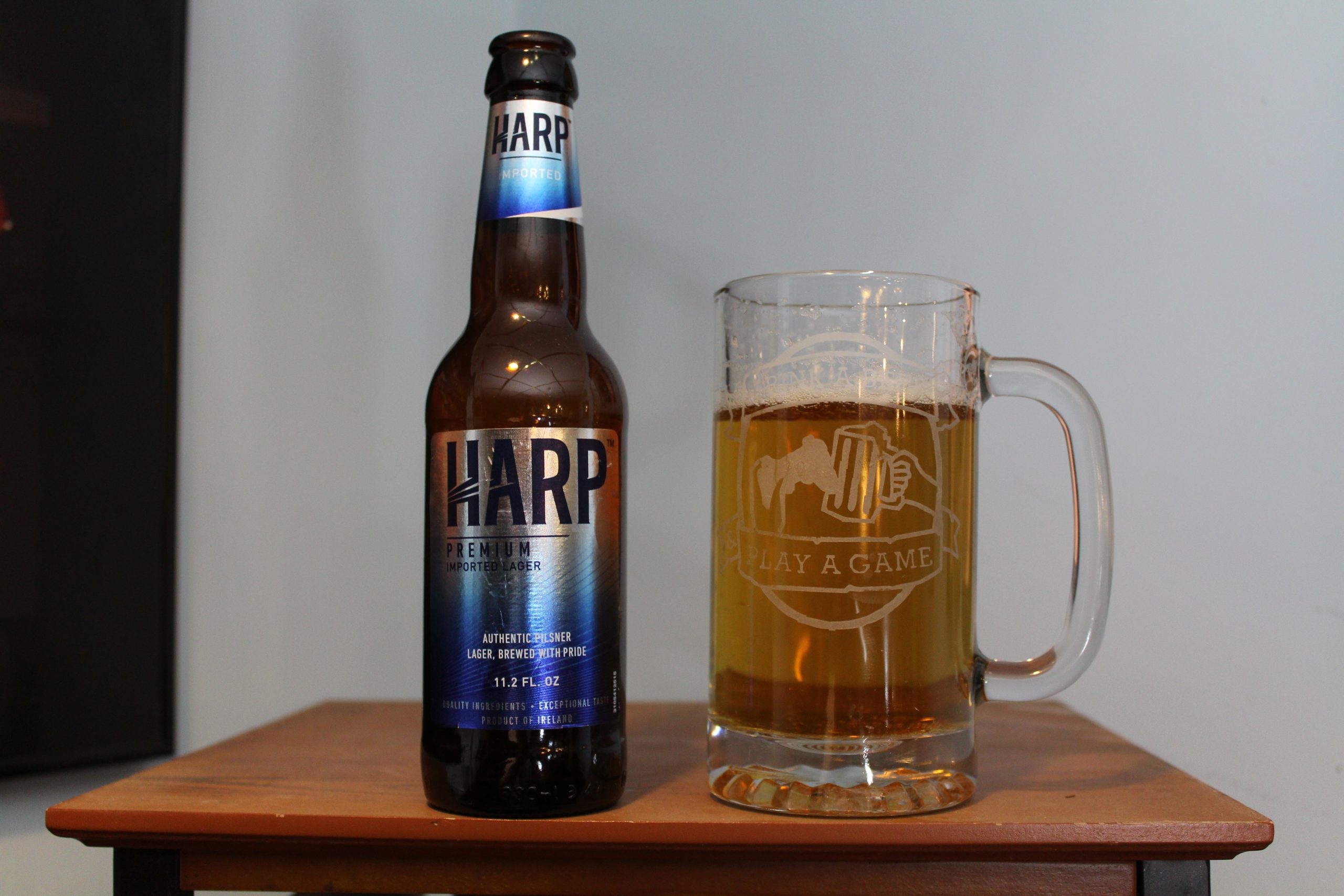 Harp Premium is a triple-filtered Premium Pale Lager brewed with Sorghum in Cameroon. It is a product of the Guinness Cameroun. Harp has a transparent golden body with a nice-looking white head of bubbles. Like other Pale Lagers, it contains 5% alcohol content.
It suggests a sweet taste with a slightly bitter touch of Sorghum. The beer has a distinct flavor with a medium body and moderate carbonation. Harp Premium is a pleasantly refreshing Lager, so serve it chilled to feel the deliciousness of this tasty beer.
4. Beaufort
What else do you need on a hot day in Cameroon than a refreshing Beaufort? 
The golden-colored American Pale Lager is a crowd-favorite beer with its malty, hoppy taste. It pours a light amber hue with a frothy white head. The alcohol content is low for the style, but the flavor is refreshing and delightful.
Malt's aromatic taste mingled with hops enhances the flavor profile. Beaufort is a moderately carbonated beer with a light-bodied mouthfeel. Moreover, pair it with your evening snacks or any food.
5. Castel Beer
Douala is the hub of numerous beer brands in Cameroon. Castel Beer is also a renowned beer brewed to excellence in the city. It is an International Pale Lager for the style. Castel pours a golden hue with a white head of bubbles. It has 5.2% alcohol by volume.
Like a traditional Pale Lager, Castel is a fusion of malt, grain, and hops. The taste follows the nose with a light to medium-bodied feel, average carbonation, and a crisp finish. 
If you like a beer with moderate alcohol strength, Castel Beer would be the best option in Cameroon. Also, it is a thirst-quenching beer with a refreshing character, perfect for a hot day.
6. Isenbeck Premium
Isenbeck Premium is a Czech Pilsner for the style. It has a strength of 5.2% ABV. The beer has a decent appearance with a translucent golden body and a thin white head of bubbles. 
The aromatic flavors offer bread, dry malt, and hops with a hint of fruit and grain. It is a medium-bodied beer with average carbonation and a slick texture.
Though heavy drinkers may not be a fan of an Isenbeck Premium, it is still one of the most thirst-quenching beers in Cameroon for every beer lover.
7. Guinness Foreign Extra Stout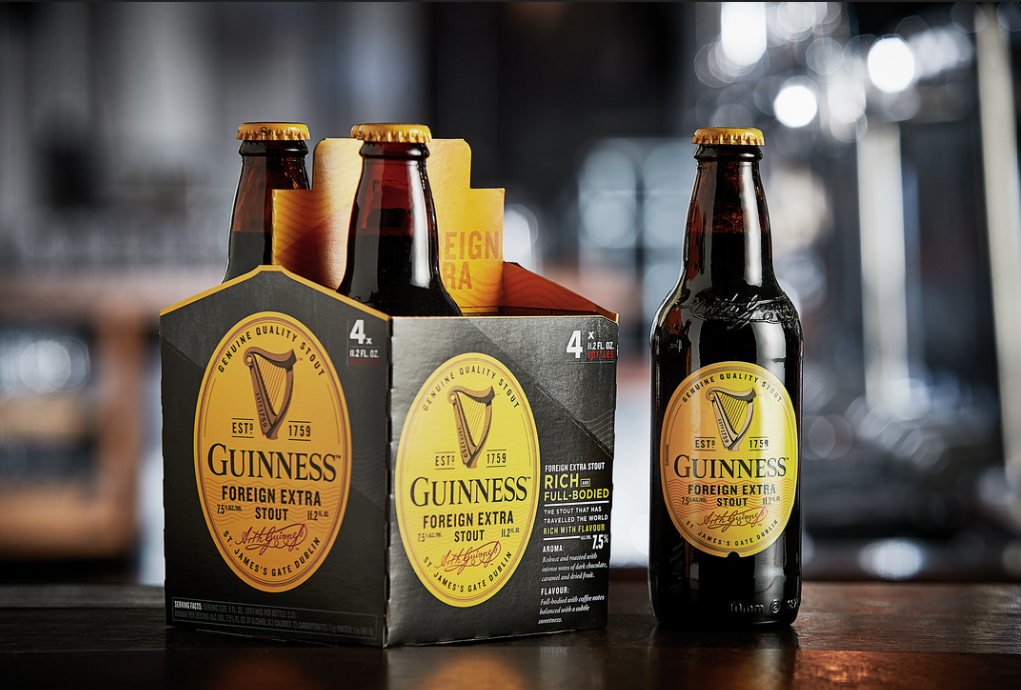 Developed for global export by Guinness Limited in Ireland, Guinness Foreign Extra Stout is a crowd-favorite in every nook and corner around the globe. With a deep black body and a beige head, the appearance of this creamy stout is elegantly impressive.
The nose suggests chocolate, coffee, cocoa, and roasted malt, while the flavor profile matches the aroma with stone fruit and hoppy touch. It feels velvety and creamy on the palate with a medium body and average carbonation. 
Guinness always impresses its audience with its quality and distinct flavors, so you should try this Foreign Extra Stout.
8. Kadji Beer Blonde
Kadji Beer Blonde is an American Pale Lager with a strength of 5% alcohol by volume. It has the qualities of an authentic thirst-quenching beer. The appearance is lively, with a golden body and a short-lived foamy white head.
The smell is pale malt and bread with a hint of hops, while the taste reflects the nose well. It feels slightly thin on the palate with average carbonation and good texture. Kadji Blonde is a refreshing and crisp beer, perfect for warm weather.
9. Satzenbrau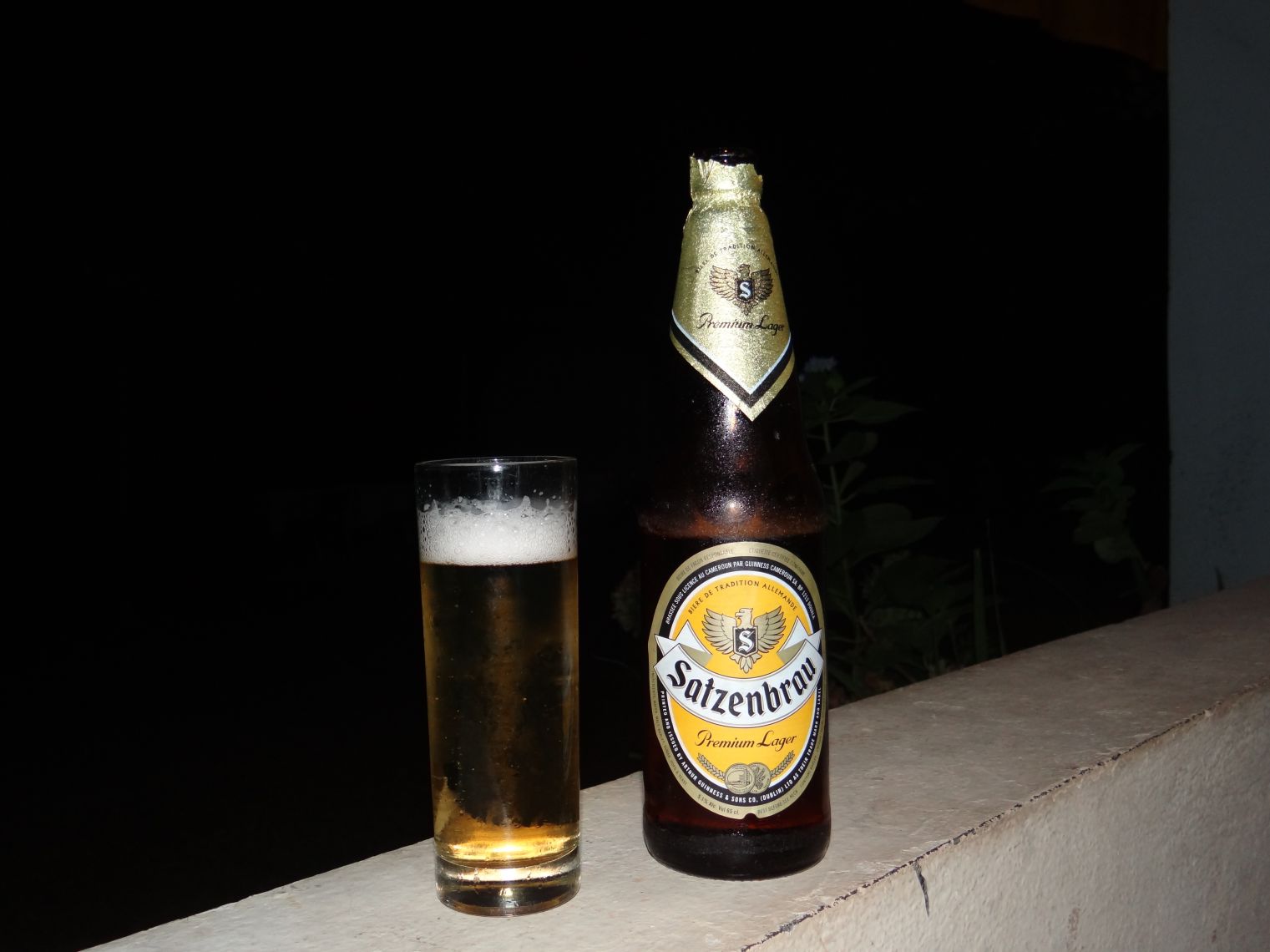 Are you looking for an inexpensive thirst-quenching beer in Cameroon? If yes, Satzenbrau is a good option!
Consider it one of the best-selling beers in the region because of its refreshing aroma and delicious taste. It is an American Pale Lager with a golden body and a foamy white head.
The nose and flavor offer a tasty fusion of maltiness and bitterness with a light to medium-bodied feel and average carbonation. It finishes smoothly with a crisp, refreshing aftertaste. Buy Satzenbrau to discover more characteristics of this delightful beer.
10. K44 Beer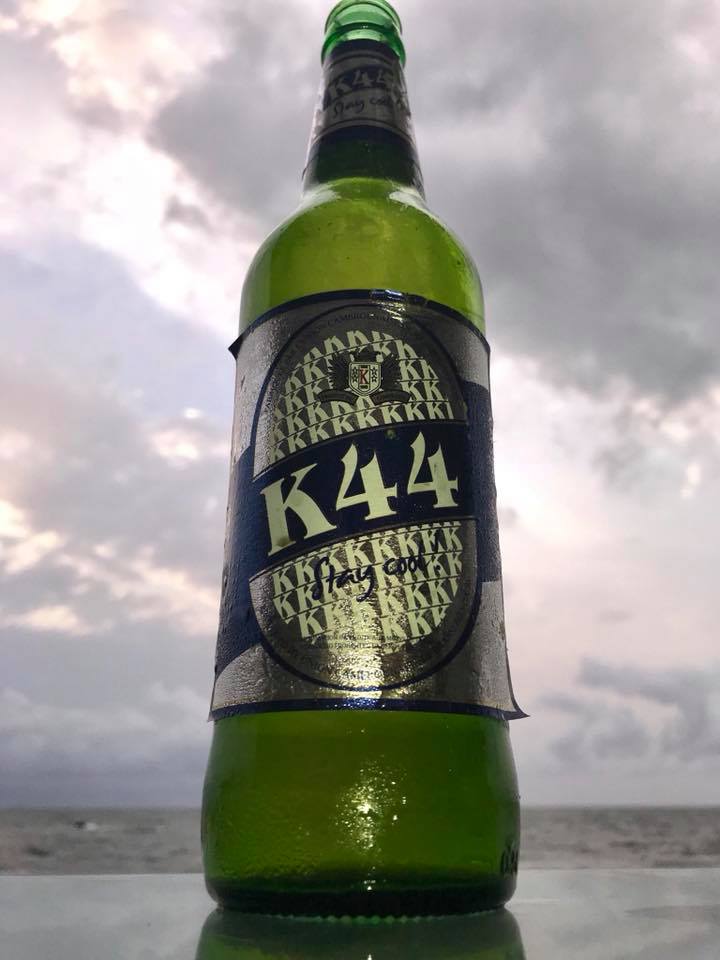 A relatively new beer variant by Union Camerounaise de Brasseries in Cameroon, K44 Beer is an American Pale Lager. It has been serving beer enthusiasts since 2016. It pours a yellow color with a foamy white head.
The aroma and taste offer grain and malt with a light-bodied feel and fizzy carbonation. Moreover, the finish is smooth and clean. K44 Beer is a decent option for casual parties.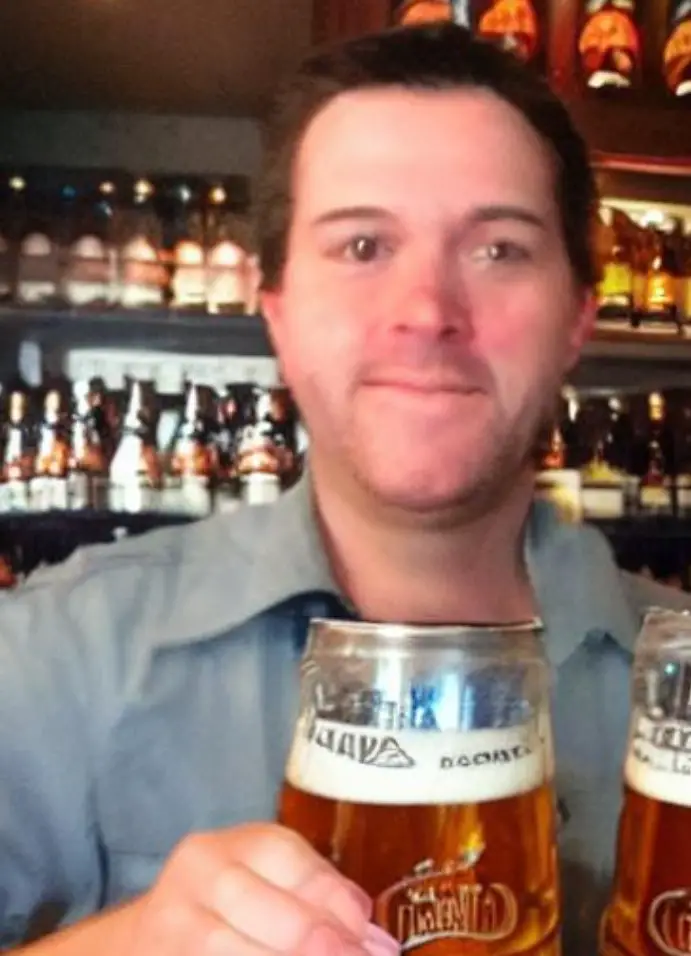 I am a passionate beer connoisseur with a deep appreciation for the art and science of brewing. With years of experience tasting and evaluating various beers, I love to share my opinions and insights with others and I am always eager to engage in lively discussions about my favorite beverage.