Stout has been pleasing beer enthusiasts for centuries with its creamy, rich, and complex flavors. From roasted malts to chocolate and caramel, every stout has unique ingredients to ignite your taste buds. With so many brands available around the globe for stout fanatics, choosing the best one is a difficult decision.
Whether you are a seasoned beer lover or willing to try something different, don't forget to scroll through this list of the ten best stout beer brands.
1. Guinness Extra Stout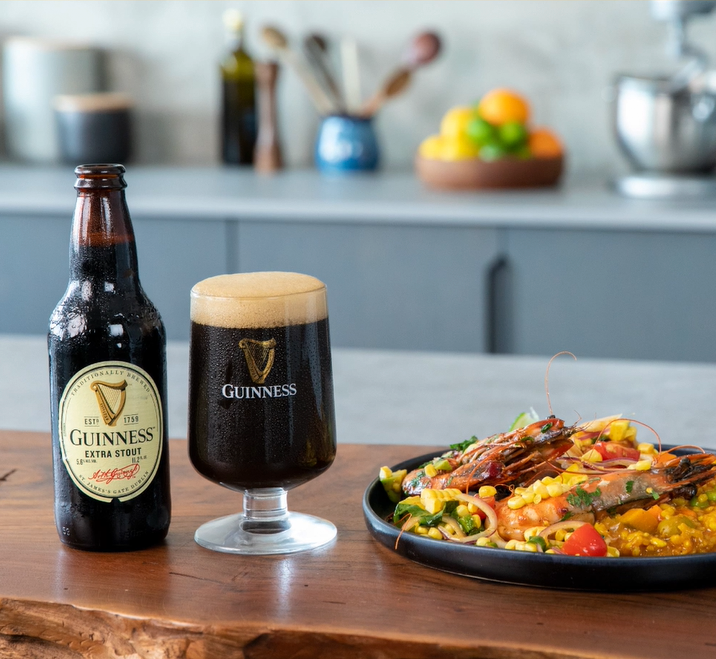 Ireland is a country that offers a thriving beer culture with plenty of reputable breweries. The pride of every Irish beer connoisseur, Guinness Extra Stout is a dry Stout with 5.6% ABV. Its deep red shade looks almost black, while the tan head retains quite well and leaves a reasonable amount of lacing behind.
The scent of Guinness Stout is distinguishable from many beers because of roasted malt and fruitiness. With toasted malt flavor, the flavor profile exhibits a delightful combination of sweetness and bitterness. Moreover, the mouthfeel is velvety and soft, making it a delectable option for dinner.
2. Murphy's Irish Stout
Murphy's Brewery is classified as an Irish Dry Stout with 4% alcohol by volume. The brand is famous at an international level because its alcoholic beverages are synonymous with elegance and quality. The appearance is lovely, with a deep brown shade and a well-retained beige-colored head.
Its aroma is roasted malt, toffee, and chocolate, while the taste of Murphy's Irish Stout is the same as the nose, but traces of burnt coffee and dark fruit are visible. This beer has a creamy mouthfeel with decent carbonation, perfect for special occasions.
3. Hardywood Gingerbread Stout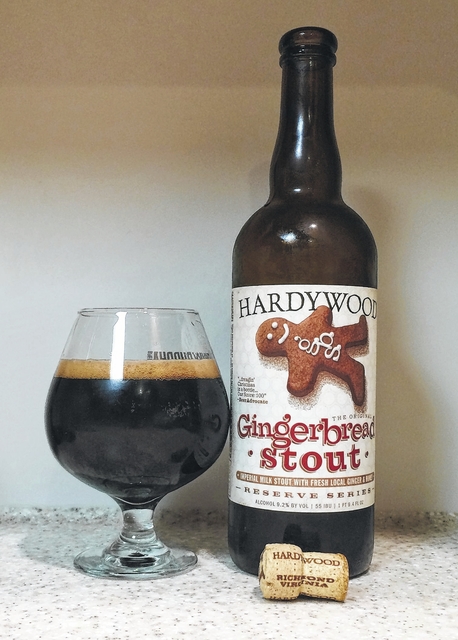 How many of you love to consume gingerbread stout? If you are searching for one, don't forget to give Hardywood Gingerbread Stout a chance. It will impress you with its rich, creamy taste and deep dark brown appearance with a mahogany tint and caramel foamy head.
The light ginger and malt aroma and caramel taste brewed with baby ginger from the Casselmonte Farm and wildflower from the Bearer Farms are unique and delightful, with 9.2% ABV. With a medium body feel, Hardywood Gingerbread offers a ginger flavor with a spicy lingering finish. It is perfect as a post-dinner drink to enjoy nighttime.
4. Sierra Nevada Stout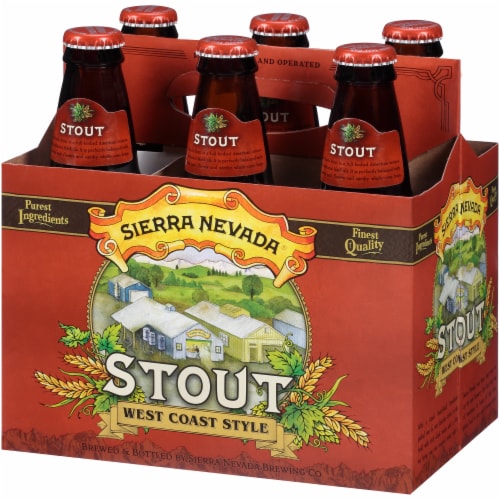 Sierra Nevada is an American variant of the typical black ale with 5.8% alcohol content. The deep blackish color with a mahogany brown shade looks incredibly mesmerizing, while its fluffy beige head of foam adds beauty to its appearance.
The malty aroma with earthy, whole-cone hoppy notes makes this stout a tempting drink for beer lovers. Its taste offers dark chocolate malt flavor with charred wood hints and roasted nuts (almonds, walnuts, and pecan). The mouthfeel is light-medium with average carbonation and a dry lingering finish. 
5. St. Ambroise Oatmeal Stout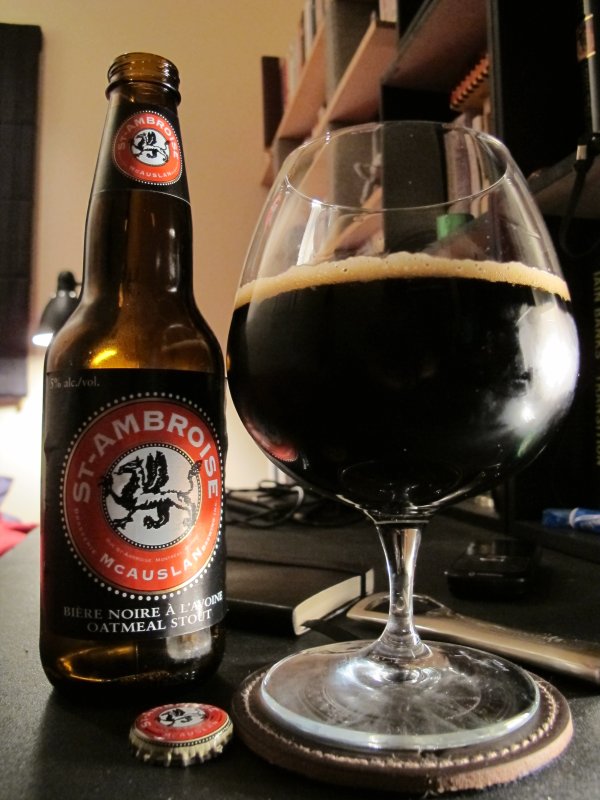 An excellent beer, St. Ambroise Oatmeal Stout, is aesthetically pleasing with distinct aromatic flavors. It pours a jet-black color with a dense, creamy mocha head that retains a long time and leaves sheets of lacing behind.
The smell is tempting with dark chocolate, espresso coffee, and oatmeal flavors. Its mouthfeel is thinner than many stouts, but the taste is creamy and delicious enough to please even beer experts. Discover its complete flavor profile for yourself by buying it for your next party.
6. Great Divide Yeti Imperial Stout
Yeti is an American Imperial Stout brewed in Colorado, United States. It is one of the prominent variants of the Great Divide Brewing Company. The rich malty-flavored beer contains 9.5% alcohol content. Its deep brown body, topped with a tan head, looks outlandish. 
The aroma and taste offer cocoa and coffee with traces of chocolate to heighten the flavor. Yeti is a low-carbonated, full-bodied drink with a silky mouthfeel and a lingering bitter finish. It is an exceptional stout to enjoy whenever you want.
7. Stone Brewing Imperial Russian Stout
Stone Brewing is a renowned beer brand in America. Its variants are refreshing, fluffy, and creamy. Imperial Russian Stout, with 10.6% ABV, is a widely consumed alcoholic beverage. The black color with a tan head makes its appearance tempting.
The smell is roasted malt, coffee, and chocolate, while the taste offers dark chocolate, coffee, and dark fruit with hints of bitter hops. It makes the flavor profile balanced. This medium-bodied Imperial Stout with low carbonation gives a syrupy mouthfeel.
8. Young's Double Chocolate Stout
A Sweet Milk Stout brewed by Young's, Double Chocolate Stout is a jet-black beer with a long-lasting tan head. 
Its smell is roasted malt, dark chocolate, milk chocolate, and coffee, while the flavor is the same as the nose. Young's Double Chocolate Stout is a medium-bodied alcoholic drink with a velvety mouthfeel and a dry lingering finish. It is among the best year-round stouts to try with your friends.
9. Brooklyn Brewery Black Chocolate Stout
Brooklyn Brewery takes pride in brewing one of the most tasteful stouts, Black Chocolate, which dates back to the historical era of the Russian Empress who ordered this beer to make her feel special. Its dark chocolate aroma and flavor can intrigue anyone to have more.
The body is deep black with brown touch, while the head is of a beige shade that lasts a long time. Its smell is dark fruit, dark chocolate, and roasted malt. The taste follows the aroma with touches of burnt caramel. Brooklyn's Black Chocolate Stout is a full-bodied liquor with low carbonation. It gives an enjoyable, creamy feel, making it an ideal option for beer connoisseurs. 
10. Deschutes Brewery Obsidian Stout
Obsidian is an Old School Stout with 6.4% alcohol content and a flavorsome taste. It is a dark beer with a tan foamy head that retains a long time. The aroma is chocolate, roasted malt, espresso, and black barley. Its flavor profile has everything you can find in the smell, with hints of licorice and molasses. 
With a heavy feel, Obsidian is a creamy, flavorful stout with low carbonation and a lingering bitter finish. Best served with meaty meals.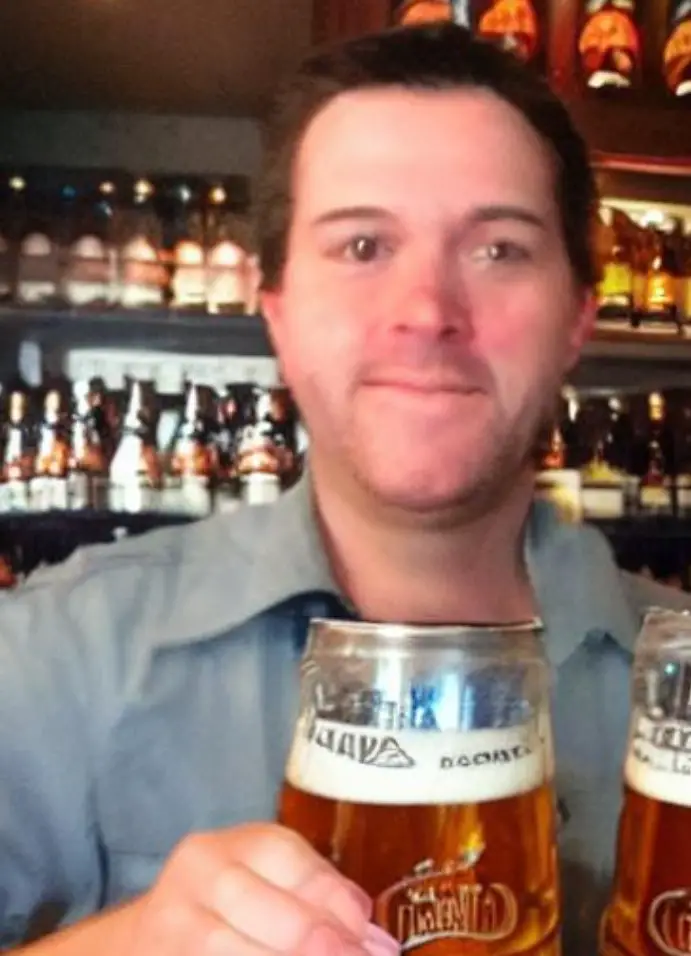 I am a passionate beer connoisseur with a deep appreciation for the art and science of brewing. With years of experience tasting and evaluating various beers, I love to share my opinions and insights with others and I am always eager to engage in lively discussions about my favorite beverage.