Add a splash of excitement to your boring life with concoctions that blend both realms of beer and cocktails. From zesty citrus to hoppy bitterness, are you ready to explore the thirst-quenching beer cocktails to spice up your vacations? If so, check out the list and share it with your friends and family. 
You will love these delightful fusions that can ignite your taste buds within seconds. So, why wait any longer? Get started!
1. Summer Shandy
Summer Shandy is a classic blend of beer and lemonade. You need just two ingredients to make this refreshing beer cocktail that will hardly take five minutes. Take a light or fruity beer and mix it with lemonade. 
Of course, you can personalize Summer Shandy by adding your favorite beer or juices other than lemonade. So, if you need something to stay fresh on a hot day, don't forget to grab a glass of this delightful beer cocktail.
2. Lagerita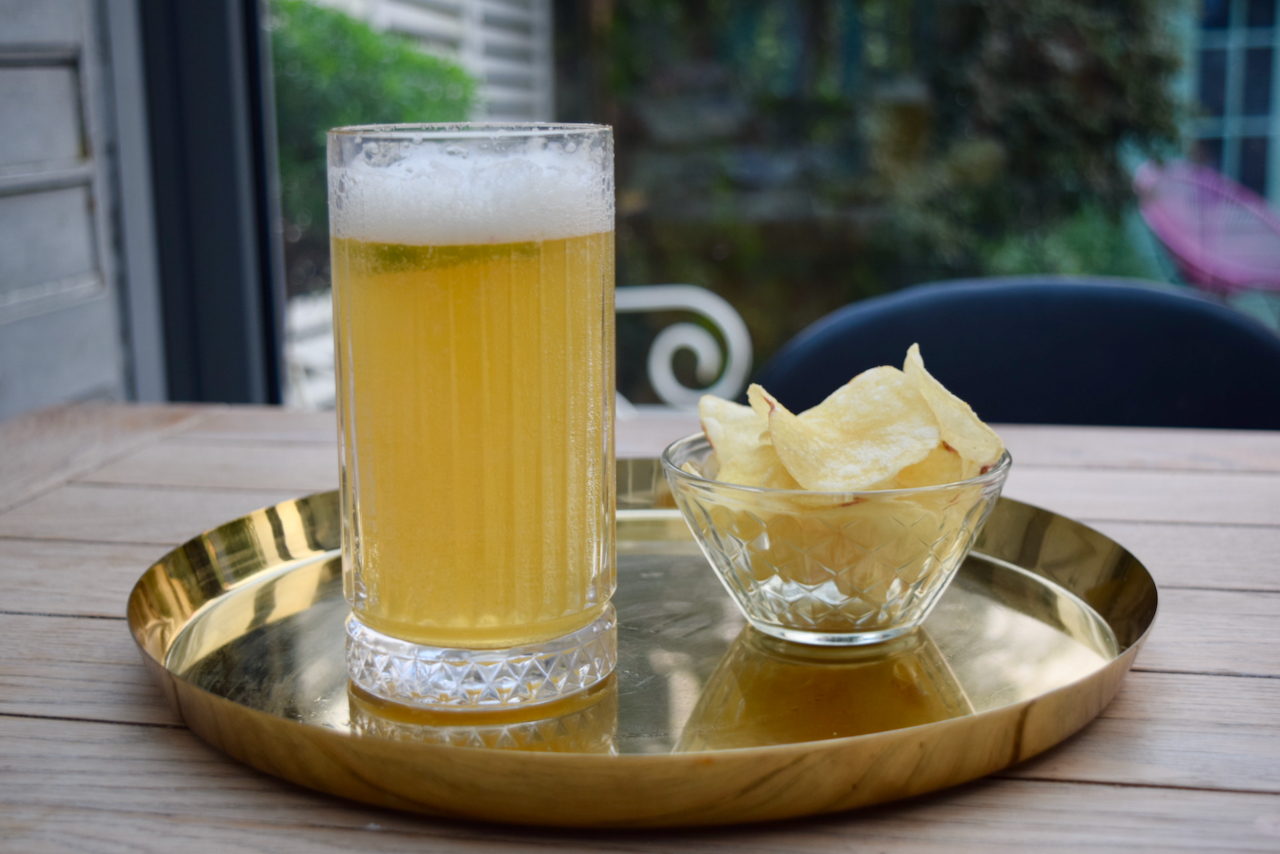 Take your Sunday brunch up a notch with deliciously refreshing Lagerita!
With a combination of lime juice, tequila, sugar syrup, and lager or light IPA, make a glass of Lagerita within a few minutes. Mix sea salt, mild chili powder, and lime zest, and use this mixture to decorate a glass rim. Now fill the glass with crushed ice and add tequila, sugar syrup, and lime juice. The final step is to pour your favorite Lager beer. Also, you can add a wedge of lime to give this delicious beer cocktail a classy look. 
3. Radler Paloma
Do you enjoy beer-based cocktails? If yes, have you tried an irresistible blend of tangy, citrusy Paloma flavor and light, refreshing Radler beer? You will surely love this fusion!
Add grapefruit juice with lime juice, tequila, and salt to a cocktail shaker glass. Mix the ingredients well. Strain this mixture and pour a Radler beer into a glass filled with ice to serve this beer cocktail chilled. 
4. Michelada
Michelada is a beer version of Bloody Mary with a blend of light beer and sauces, such as hot sauce and Worcestershire sauce. Freshly squeezed lime and celery salt with a pinch of pepper enhance the flavor of this thirst-quenching beer cocktail. 
It is a spicy and zesty version to make you stay relaxed on the hottest days. Michelada is a Mexican-inspired beer cocktail, but if you live in Mexico, you will find a different Michelada, i.e., Clamato, a mixture of clam sauce and tomato. However, every version of this zesty, refreshing beer cocktail is worth trying.
5. Black Velvet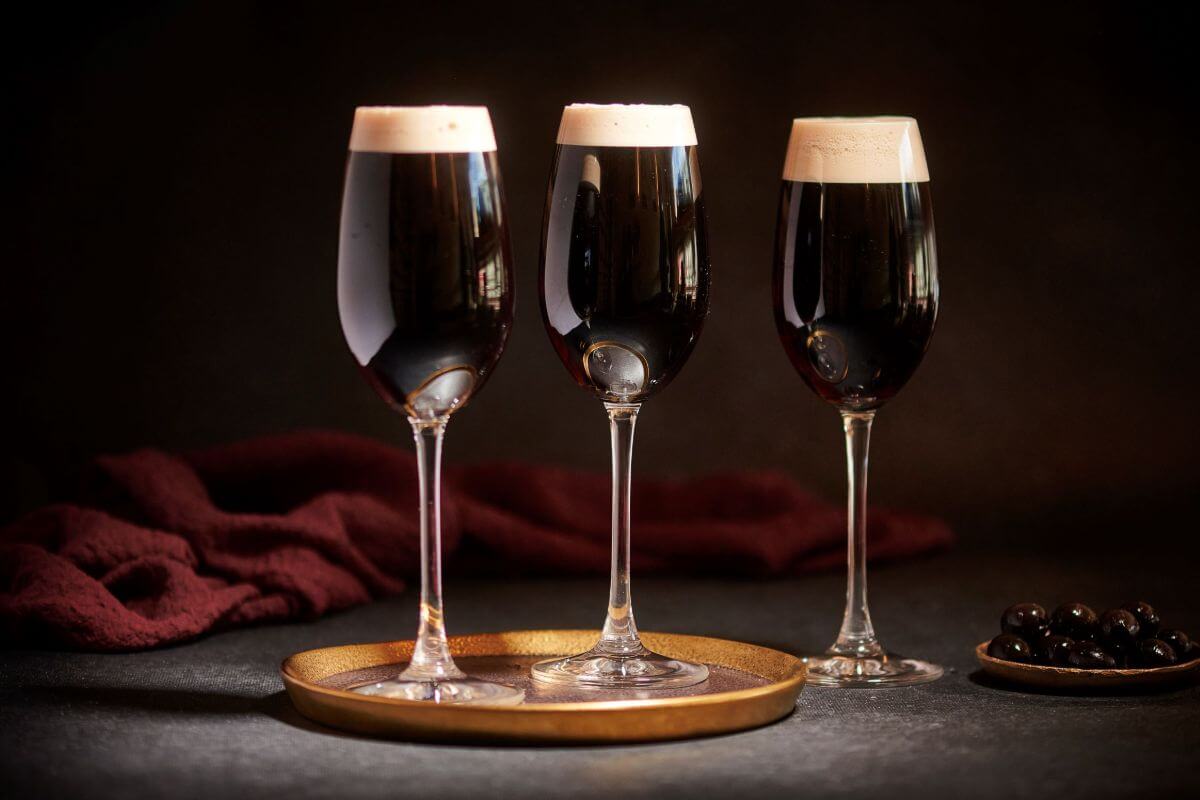 Are you ready to taste something different but delicious than a beer? Try Black Velvet!
An elegant beer cocktail with a beautiful blend of stout and sparkling wine (usually champagne) is an excellent choice for year-round parties or gatherings. All you need to do is to take a tall champagne flute. Fill the glass halfway with chilled champagne and add stout beer to give it a gorgeous appearance. Please note that you don't need to serve it with ice. 
This Black Velvet will ignite your taste buds, so don't miss out!
6. Beergarita
Do you need something new and refreshing for your next cocktail party? Look no further than the Beergarita!
It is a unique combination of freshly made Margarita and beer. The recipe for Beergarita is simple. Add tequila, lime juice, and agave nectar to a shaker to prepare Margarita, then add Mexican beer, specifically Corona or Modelo, to make this deliciously tantalizing beer cocktail. You can use a wedge of lime for garnishing and serve it with ice. 
Sounds easy? So, why don't you prepare this tasty Beergarita for your summer party? It will be fun!
7. Snakebite
Snakebite originated in the United Kingdom in the 1890s era. It is a fusion of crisp, refreshing lager and cider. In the United States, people use heavy beer, specifically stout, to enhance the flavor. 
Pour cider into a pint halfway and add your favorite beer. Serve with ice to feel the essence of this thirst-quenching beer cocktail. It is one of the best options to beat the heat in summer. 
8. Beermosa
Are you tired of champagne and want to taste a different flavor? Beermosa is the ultimate solution!
It is a perfect brunch cocktail to add spice on a hot day with a crisp taste. Mix your favorite beer with orange juice and serve it with ice to sweeten the flavor. You can use Corona, Modelo, Bluemoon, or any crisp, refreshing beer. Also, orange juice is a classic option. It is not obligatory. You are free to use any fruit juice to add distinctiveness.
Don't forget to add an orange wheel to enhance the appearance of this inviting beer cocktail.
9. Black and Tan
The best beer cocktail with an elegant and distinct look, Black and Tan is a mixture of Ale and Stout. One is light-colored, while the other is dark and less dense. In a traditional recipe, connoisseurs use Bass Ale and Guinness Stout to make this famous beer cocktail.
Black and Tan is a year-round cocktail prepared by adding beers equally to create a layered effect. Firstly, add a Bass Ale in a shaker and make foam because it will help the second beer to sit on the top perfectly. The second and final step is to take the back side of a spoon and slowly pour Guinness Stout over it. With an eye-catchy appearance, Black and Tan will surely ignite your taste buds.
10. Irish Slammer
Get ready to taste the creamy beer cocktail to elevate your summer party!
It tastes like a chocolate milkshake with an elegant appearance. The preparation process is pure fun. You will need three ingredients: Baileys Irish Cream, Irish Whiskey, and Guinness Stout. Take a shot glass, add ½ ounce of Baileys Irish Cream and ½ ounce of Irish Whiskey. Pour slowly to give this shot a layered effect. The next step is to take a pint glass, fill it with Guinness Stout, and drop the shot glass in Stout beer. Drink it immediately.
Irish Slammer is a fun beer cocktail if you try it with your friends.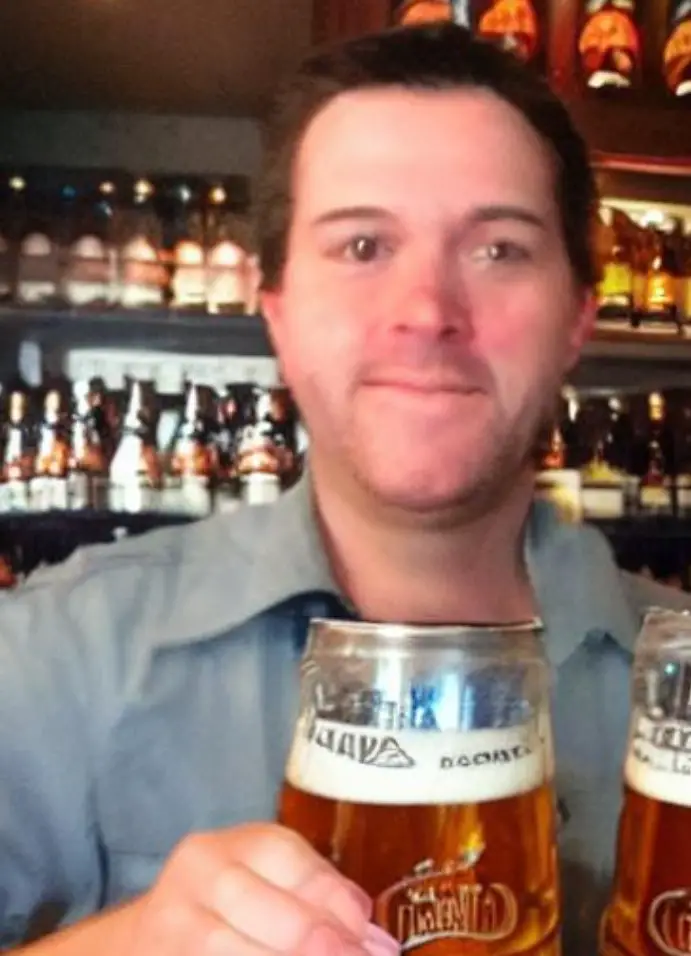 I am a passionate beer connoisseur with a deep appreciation for the art and science of brewing. With years of experience tasting and evaluating various beers, I love to share my opinions and insights with others and I am always eager to engage in lively discussions about my favorite beverage.