What you're about to read here is a list of the best beers you can chug down for breakfast. Drinking a cold glass or bottle of beer as early as 7 in the morning might be unheard of, but a lot of people have actually turned this into a habit. Meanwhile, a quick look on the internet shows that there are beer companies that have made their own roster of beers that you can drink in the morning. There are also companies that actually specialize in making beer that is suitable with a stack of pancakes or French toast. 
This list would not be possible without the help of some beer connoisseurs, experts, chefs, and basically anyone who enjoys a nice cold beer to perk them up in the morning in place of coffee. These beers are sure to enhance the delicious and savory taste of your favorite breakfast food, no matter what they are. So, are you excited yet? Let's jump right in!
What Type of Beers are Better for Breakfast?
1. Funky Buddha Maple Bacon Coffee Porter
Here's a choice: Pair up a cold bottle of beer with your breakfast, or drink beer for breakfast instead. The deliciously dark and bold body of this product welcomes you with its strong scent that is similar to a warm cup of coffee, as well as sweet maple syrup on pancakes. The beer also has a creamy mouthfeel, while the taste has been described as being similar to malt and smokey bacon. The best part is the aftertaste, which makes you feel like you just ate a tall stack of syrup-covered pancakes in one go. 
2. Terrapin Beer Company Cinnamon Roll'd Wake-n-Bake
This beer is similar to a morning cup of coffee. The scent has a wonderful coffee-like aroma, while its taste has a hint of cinnamon, which is excellent with French toast and syrup. Some drinkers have also reported that the beer has an aftertaste that's similar to icing. It's also got hints of a butterscotch flavor as well, so it's basically a French toast meal in a bottle. 
3. Garage Project Cereal Milk Stout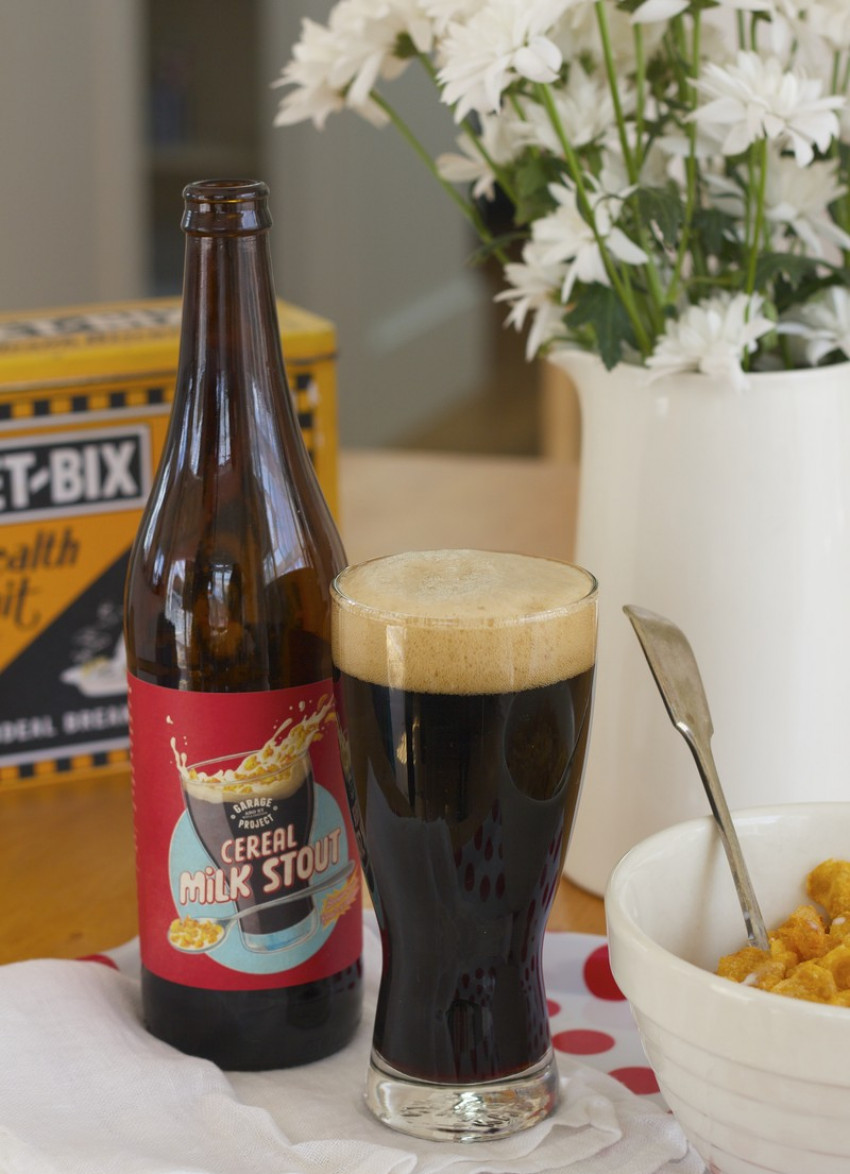 If you eat cereal on a regular basis, then you know that the best part is the milk that gets left over and absorbs all of the cereal's tasty flavors. Now you can get that with this beer! This New Zealand-based company has made a tasty drink that is rich, creamy, and sweet at the same time, with a bit of malt that reminds you what kind of beverage you're drinking in the first place. There's a little bonus found with each bottle of the product, too – A dose of liquid nitrogen that gives you a nice, bubbly effect with each and every sip. 
 What Beers to Avoid for Breakfast?
1. Miller Lite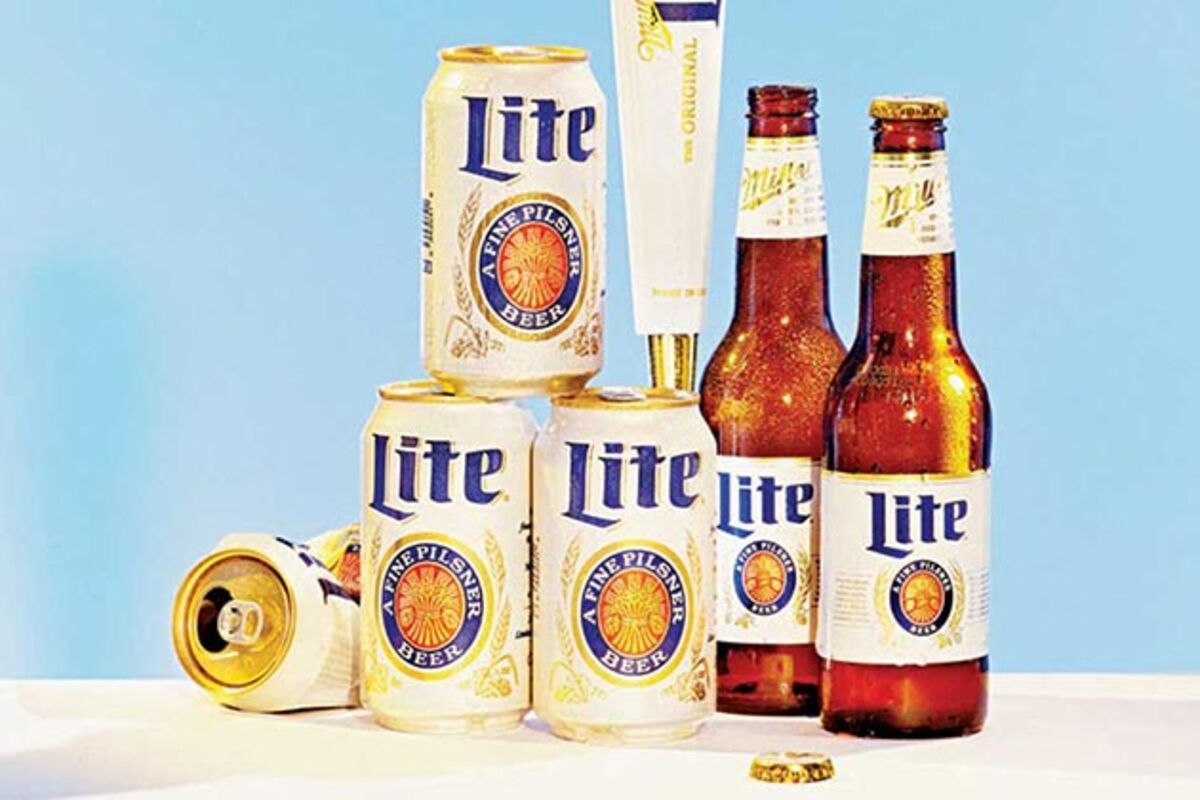 Miller Lite is a highly popular beer brand. The flavor profile of the beverage is very dry, with a hint of sweet malt in it. Meanwhile, the aftertaste is very similar to hops, with a slight fizziness to it. The ingredients found in Miller Lite will surely help you relax, and if you have lots of work to do in the morning, this beer is not recommended – Although you can chug down a bottle just a few hours before going to bed. 
2. Heineken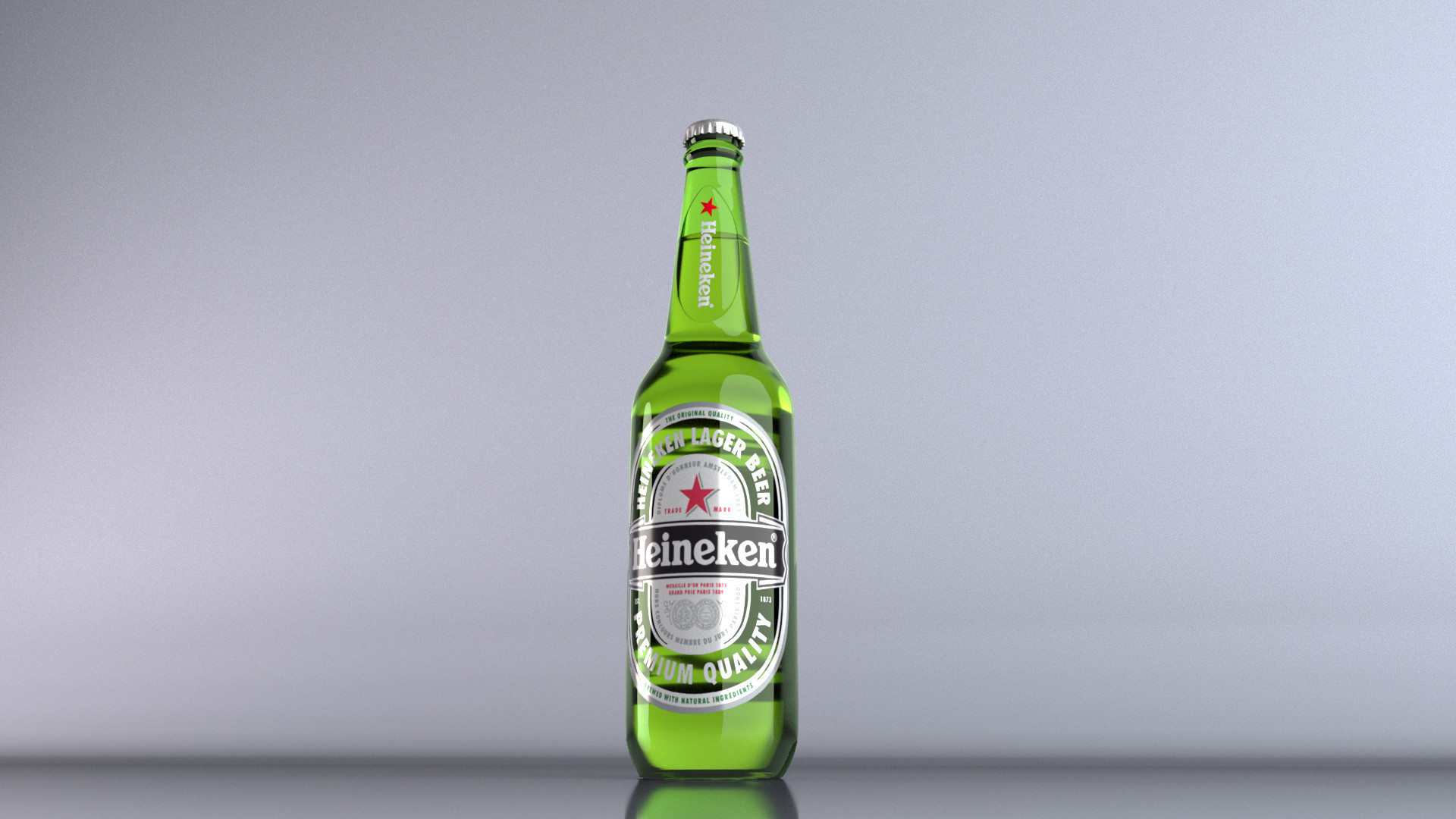 This Dutch classic is a staple for game nights or while watching a football match with friends. The beer is simple and best served while it's ice cold – A reason why the brand is trusted among beer drinkers around the globe. The malt sweetness of Heineken and the hop weight makes it perfect to pair with barbecue and chicken wings – Probably the two foods that you'd rather have for lunch or dinner and not breakfast. 
3. Samuel Adams Boston Lager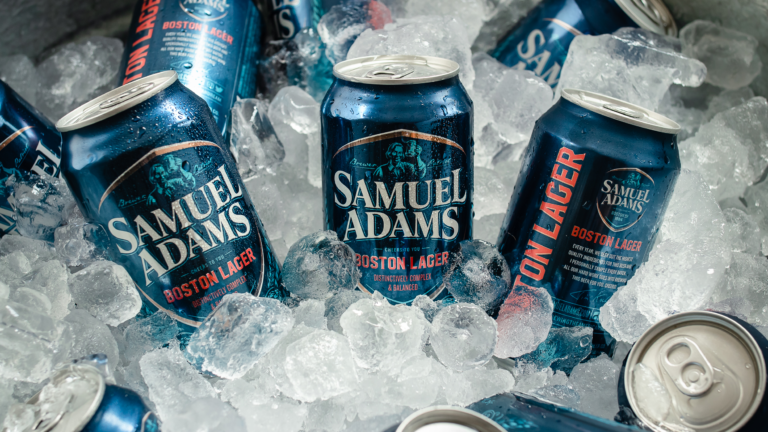 Samuel Adams' own Boston-based lager is another kind of beverage that's excellent for a long Friday night with friends. Because this brand's range of beers has some rather high alcoholic content, perhaps it's not recommended that you chug a bottle of this for breakfast – Especially if you have plans of going to work or just doing errands throughout the day. Don't let that caramel taste fool you, as this beer is more suited for the evenings instead of the mornings. 
FAQs About the Best Beers for Breakfast
Why did people drink beer for breakfast?
Drinking beer for breakfast was actually pretty common back in the Middle Ages – People who lived during that time would drink a bottle of beer before heading off to work. That's because beer during those times was made differently and perhaps contained less alcohol compared to the ones we drink now. It was also known as 'small beer', and didn't make people drunk. Another valid reason why people opted for beer during breakfast was that there weren't any sanitation practices during that time, so the water that people drank was very unclean and potentially carried bacteria. 
Is drinking beer in the morning actually good for you?
It's not. Like with other kinds of alcohol, consuming beer every day can place damage to some of your organs, especially your liver. Beer has also been proven to be one of the biggest metabolism killers in the body. If you want to eat a heavy breakfast, then opt for a drink that's healthy and refreshing and goes with your meal, such as freshly-squeezed fruit juices or a breakfast smoothie with berries in it. 
A Summary of the Best Beers for Breakfast 
Of the three kinds of beer we discussed in our list, we have to go with the first one: The Funky Buddha Maple Bacon Coffee Porter. With a product name such as that, which beer-lover wouldn't be enticed to try it out? And not only that, it's amazing as well when pairing up with any kind of breakfast, whether it's sweet like waffles, or savory like hash browns with fried eggs. So don't hesitate to buy a bottle and drink it as soon as you wake up – As long as you don't do it on a daily.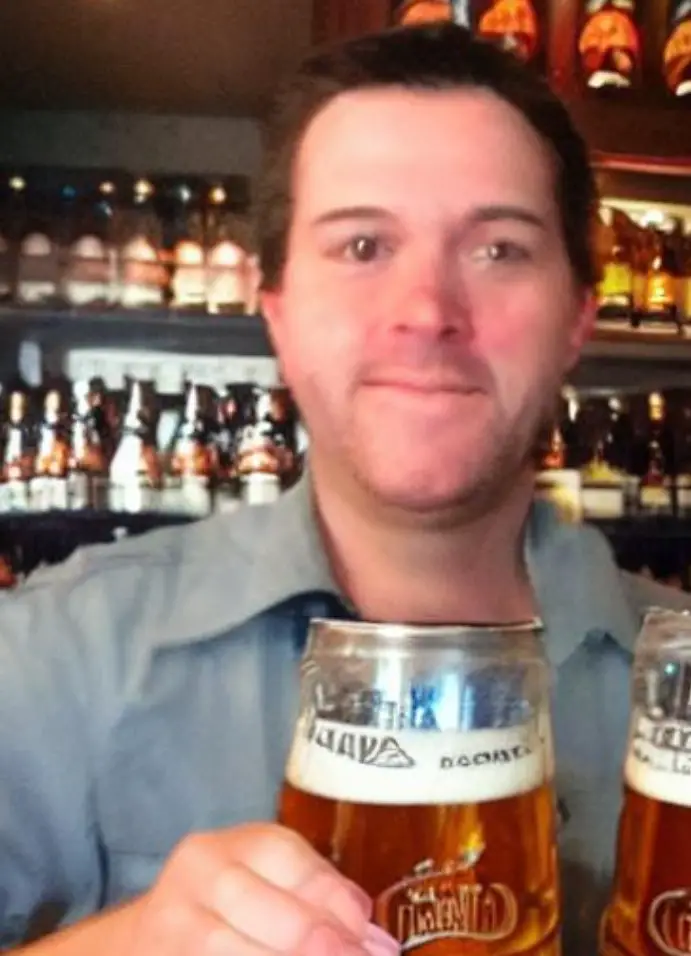 I am a passionate beer connoisseur with a deep appreciation for the art and science of brewing. With years of experience tasting and evaluating various beers, I love to share my opinions and insights with others and I am always eager to engage in lively discussions about my favorite beverage.