For the new moms out there who still want to enjoy a little bit of alcohol after they've recovered from giving birth, here's a list for you! We have rounded up a few of the best beers that you can drink for breastfeeding. Some doctors will suggest to new moms that drinking beer is great for milk production, and even though the idea seems absurd at first, it actually works. So, if you are curious about which beers you can chug down after having a baby, then these beers are right up your alley. 
We sought the help of doctors, breweries, maternity wards, and hundreds of moms who have tried out this neat trick in order to increase their milk supply. Please note that despite all of the beers here having safe and containing all-natural ingredients, they should only be consumed AFTER you have given birth and not during pregnancy. That being said, let's head over to the first beer on our list:
What Types of Beers Are Better for Breastfeeding?
1. Big Drop Chocolate Milk Stout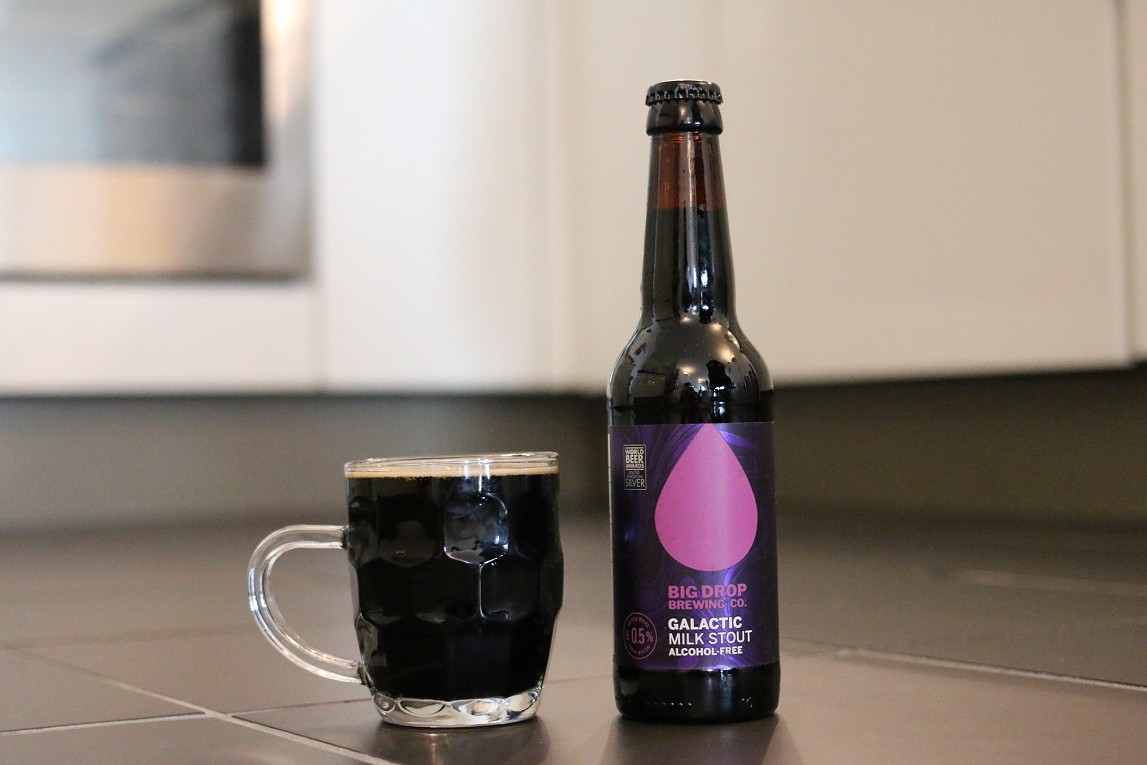 This is a completely non-alcoholic stout that captures the flavors that one would expect in a more popular stout brand such as Guinness, but without the alcohol, that can possibly harm your baby. It's a beer made for moms that was created with nothing but precision and passion in mind. The brew seeks to provide its drinkers with a satisfying and purely indulgent stout experience without getting intoxicated. Flavors include chocolate, roasted malt, and a hint of coffee. 
2. Karamalz Classic 
Karamalz Classic is a German-based beer that actually contains plenty of nutrients, and this is sure to help new moms supply their babies with milk. And unlike other alcohol, it's filled with vitamins, minerals, as well as healthy carbohydrates, instead of the empty set of calories that beers usually come with. And best of all, it's non-alcoholic – Making it safe to drink for moms everywhere. The main ingredients include caramelized sugar, amongst bits of hops and malt, making the product taste similar to grape juice. 
3. Beck's Non-Alcoholic Beer
This non-alcoholic beverage comes with a lighter finish and isn't as bitter as the other contenders on our list. The taste, however, is also full-bodied, just like regular German beer. There's also a bit of crispiness but with a hint of fruitiness and a bouquet that's just filled with a distinct hoppy taste. There's also a rich head that tops the beer, which ensures that you will be able to truly enjoy this drink even while you're busy breastfeeding your baby. 
4. Duck-Rabbit Craft Brewery Milk Stout 
Another full-bodied stout, this product is absolutely full-bodied and has been brewed using lactose (including milk sugar). It's got a subtle sweetness that moms will surely love, as the sugary taste of the beer balances out the sharpness of the grains – All of which gives this drink its dark color (Which is a signature stout beer trait). It's got a nice look and smells fantastic as well, with hints of tobacco and dark roasted malts. 
What Beers to Avoid for Breastfeeding?
1. Bruery Chocolate Rain
Despite its deliciously decadent name, this product has high alcohol content and is certain to make you drunk on the first try – So it's quite obvious that it's not made for mothers. That aside, though, if you were to drink this, you would absolutely love the notes of vanilla and chocolate, which have all been treated with fresh vanilla beans and yummy cacao nibs. Other flavors include hints of oak and even tobacco. Each bottle includes over 18% of alcohol. 
2. Avery Brewing Company Rumpkin
Another beer with 18% proof, this is a beverage with hints of pumpkin and – Surprisingly – Yams. Both ingredients have been aged inside a fresh rum barrel alongside flavors of delicate oak and sweetened molasses. It's a wonderfully sweet beer, but the alcohol content isn't exactly mom-friendly. Other flavors include ginger, cinnamon, and nutmeg, all of which remind everyone of the fall season. The beer has also been brewed alongside roasted pumpkins taken straight from Colorado. 
3. Thirsty Dog Blood Hound Orange IPA 
A wonderfully citrus beer infused with the flavors of blood oranges. It's an American IPA that sports a gorgeous amber color when poured into a mug, with a pleasant yet unusual citrus finish – In fact; this might be the top when it comes to citrus-flavored beers. The alcohol content might be low for this one, but citrus beers aren't exactly what one would recommend for breastfeeding mothers, as chocolate-flavored non-alcoholic stouts are the best bet here. 
FAQs About the Best Beers for Breastfeeding 
Why Is Beer Recommended for Breastfeeding Moms?
That's because beer, which has barley as its main ingredient, actually contains lots of polysaccharides that stimulate milk production in women. This is known as a hormone called prolactin, and it increases during and after pregnancy. But several months after childbirth, their body begins to run out of prolactin, therefore affecting the body's supply of milk. This is why beer can help women with their lactation problems. 
Can Moms Drink Alcoholic Beer After Giving Birth?
No, especially not after childbirth. Alcohol travels directly to the mammary glands, and this can cause the baby to drink it while it's breastfeeding. Drinking any kind of alcohol, including beer, should only be done in moderation and at least four hours before you start breastfeeding your baby. If you really want to drink alcohol, be sure to only chug down one glass. Other things you should temporarily abstain from eating or drinking after giving birth include caffeine, certain seafood, chocolate, dairy products, and beans. 
Rounding up the Best Beers for Breastfeeding 
We hope that moms everywhere were able to get some ideas on which beer to consume after they've given birth to their baby. According to the opinions of our peers, we have selected Big Drop Chocolate Milk Stout as the number one choice. As mothers, you only want nothing but the best for your young ones, and we're sure that these beers will surely fit your taste – But be sure to follow the safety requirements before feeding your child first.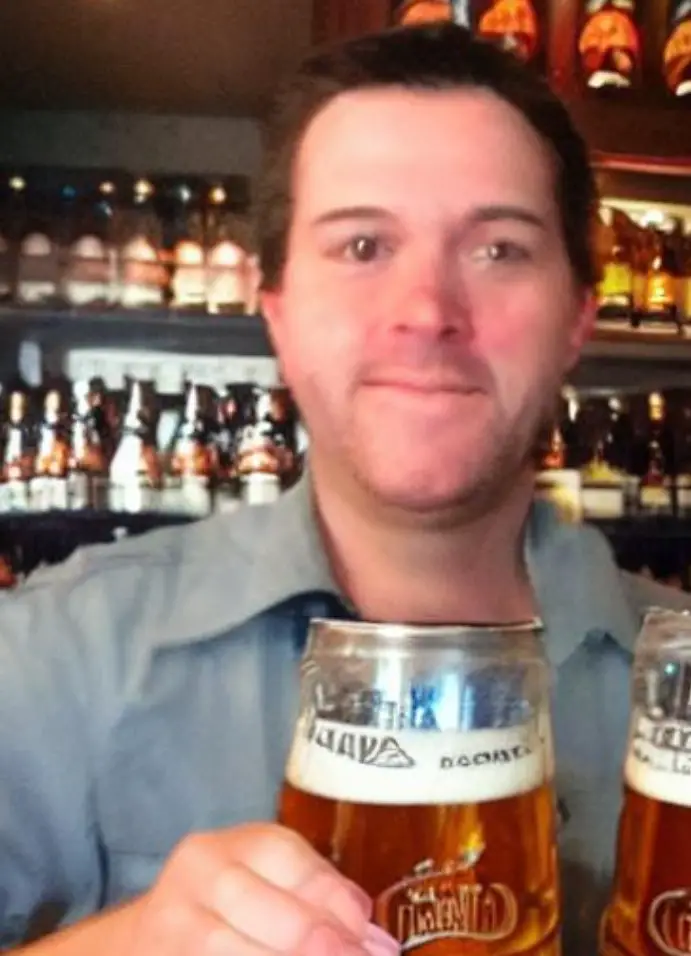 I am a passionate beer connoisseur with a deep appreciation for the art and science of brewing. With years of experience tasting and evaluating various beers, I love to share my opinions and insights with others and I am always eager to engage in lively discussions about my favorite beverage.