Here is a list of the best cold beers you can chug down when you decide to go camping. Being in the great outdoors is always a good thing, and what's a better way to enjoy these sights than with a nice cold bottle of your favorite beer? All of these beverages are wonderfully delicious and are sure to refresh you after taking that first sip. They also complement delicious camping food, from stews to simple snacks you have brought along. 
Campers, beer brewers, and beer enthusiasts are just some of the people whose opinions we sought while making this list. After trying out a few of these beers, we can assure you that they really do fit all of the beautiful sceneries that come with going out on a camping trip. There will also be a few questions regarding taking alcohol while camping, and we hope we can answer them all. Do you want to know what these excellent camping beers are? Let's start with the first one:
What Types of Beers are Best for Camping?
1. Tumbler by Sierra Nevada Brewing Co.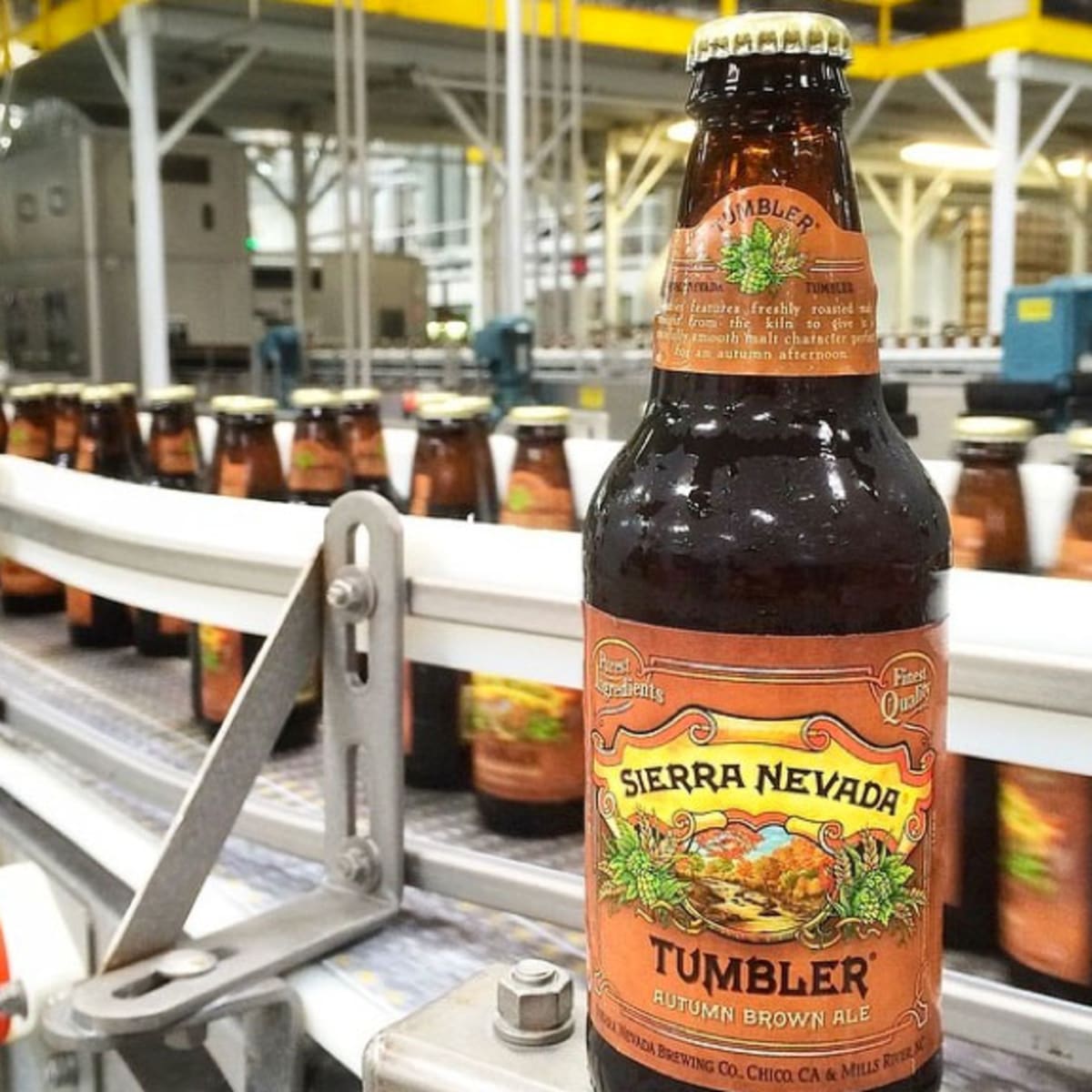 The aptly-named Tumbler is Sierra Nevada's take on the classic brown ale. It's a beverage that's filled with so many nice malty flavors, along with hints of chocolate, toasty bread, and campfire smoke. It tastes exactly how campfire beer is supposed to be. The flavors might sound a bit weird at first, but it actually works. It's the perfect beer made for balmy autumn nights – So don't hesitate to grab one and take a sip while watching the leaves fall.
2. Ballast Point Pumpkin Down
A pumpkin-flavored beer is just the perfect alcoholic beverage you'll need for autumn. It's a signature Scottish-style ale with flavors of toffee and caramel, and the drink captures the mood of autumn perfectly. Bring several cans with you in the cooler when you go camping, and enjoy its smoothness while being in the great outdoors. Instead of that overwhelmingly spicy and fake pumpkin flavor, you'll get something that tastes smooth, earthy, and all-natural. 
3. Westbrook White Thai 
This is a great beer to bring with you while camping for two reasons – Not only is it great to drink while relaxing around the campfire, but it also makes a wonderful ingredient for cooking as well. Adding this beer to your dishes will surely take you on a wild ride. It's a Belgian-style wheat beer that includes hints of lemongrass and ginger, inspired by the flavors commonly found in Southeast Asian cuisine. There are also hints of Sorachi Ace hops that the beverage has been brewed in. 
4. Perrin Brewing Barrel Aged S'more Stout 
Of course, you can't have a campfire without some s'mores for dessert! Loaded with flavors of chocolate, marshmallow, and graham crackers, this beer has a creamy mouthfeel that makes you feel like you're eating the delicious campfire dessert itself. Don't forget to bring this beer with you if you are able to get your hands on one – Perhaps the only thing that's even better than the beer is the actual dessert. It's also a great beverage that removes the taste of stew and chili.
What Beers to Avoid for Camping? 
1. Baladin Esprit de Noel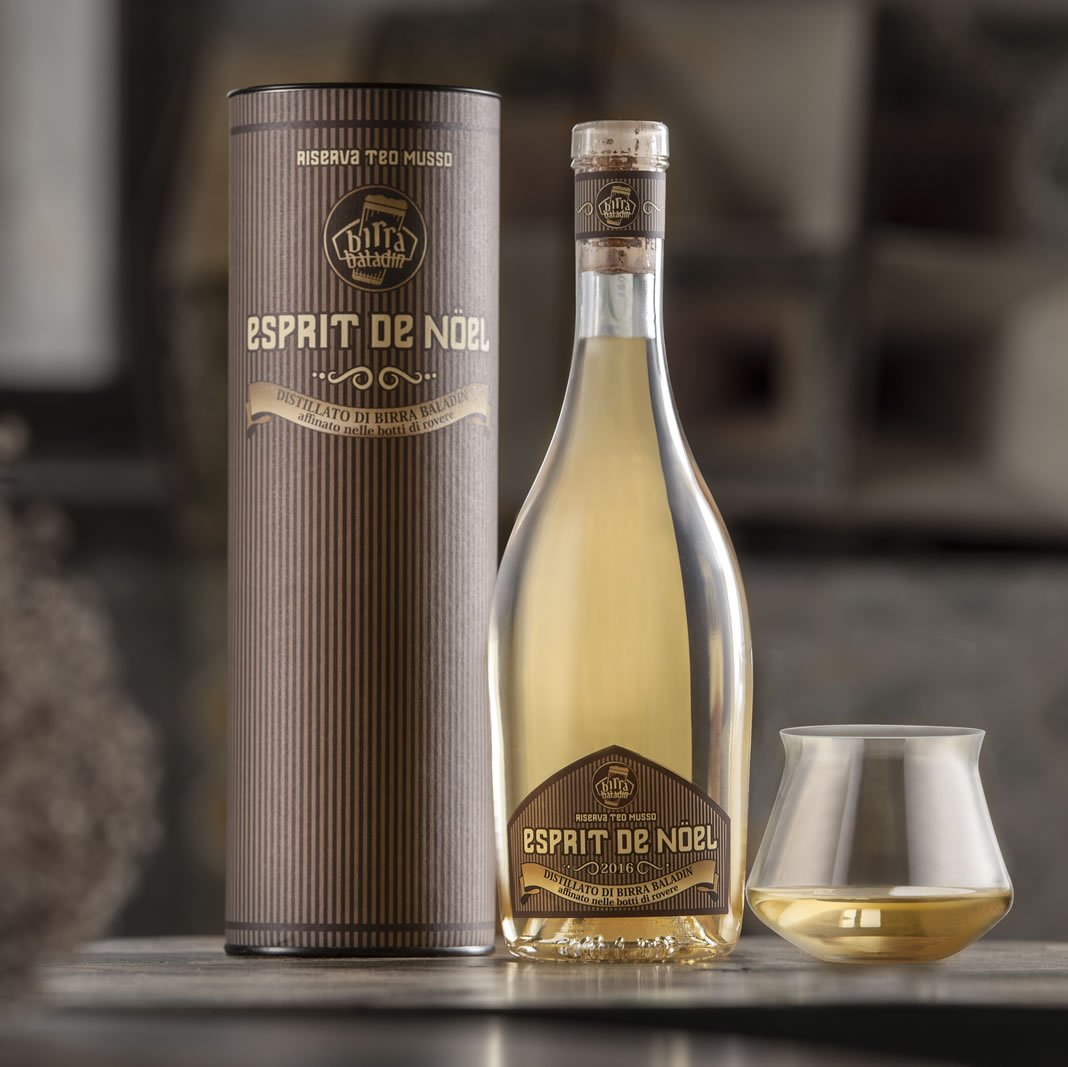 This Italian beer has a rather strong alcohol content of 40% – Almost at the same level as the average bottle of whiskey or vodka. Everything about this product just screams elegance – From the glass bottle with the cork stopper, to the color of the beverage that will remind you of chardonnay wine. The flavors of the beer are very similar to chocolate, with a hint of smokiness, and even though that may sound suitable for a camping trip, this beverage is probably best served at a classy lounge or at a jazz bar on Fridays.  
FAQs About the Best Beers for Camping 
Is Alcohol Allowed on Camping Grounds?
It all depends on which park you end up visiting for camp. If it's a public area, then there's probably nothing to worry about, and you can even share your beverage with some fellow campers. But there are still some areas where consuming alcohol – Including beer – Is prohibited. For instance, drinking in trailheads, parking lots, and pullouts is not allowed. Another thing you should be careful about is consuming too much beer on a public camping ground, as you could end up disturbing others with unruly behavior. 
What Camping Food Goes Well with Beer?
Aside from the usual MREs (Meals Ready to Eat), other easy recipes you can bring with you are chili mac, beef jerky, or even dehydrated mashed potatoes that you can add clean distilled water to. Plenty of campfire food is salty, so the flavors of the beer will tone it down and serve as a complement to the dish. Other great options include instant ramen or some tortilla chips with salsa. Some of the more seasoned backpackers will bring ingredients for a Thai curry or even chicken. 
How Do You Keep Beer Cold While Camping?
Keeping beer and other beverages cold while you're out camping can be challenging, especially with the lack of a fridge in the woods. The best solution to this is to carry a cooler with you – Not only are they super affordable, but they are also well-designed to keep your drinks as cold as possible. Find one that has good insulation and comes at a decent size that you can bring with you to your camping trips. Make sure to also "pre-cool" your cooler by storing it in the freezer before filling it up with ice and beverages. 
Wrapping up the Best Beers for Camping 
Camping trips are always a fun thing, whether by yourself or with friends and family – These beers will surely increase that level of fun if you bring them along. Out of all the options on our list, the best one has got to be Tumbler by Sierra Nevada Brewing. The combination of flavors is just wonderful and perhaps tastes better when enjoyed while sitting in a tent.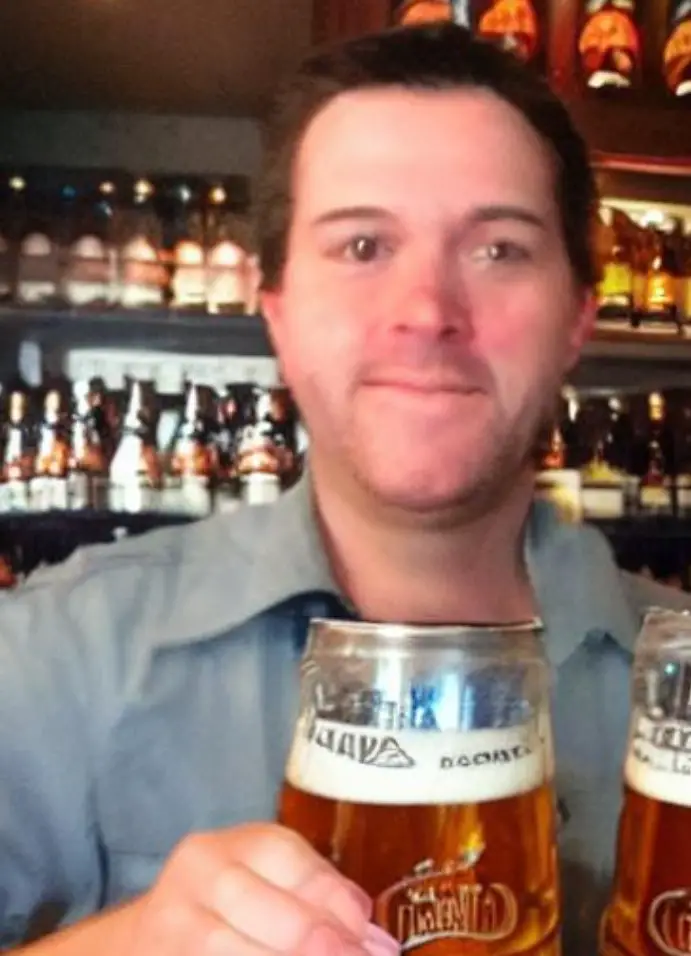 I am a passionate beer connoisseur with a deep appreciation for the art and science of brewing. With years of experience tasting and evaluating various beers, I love to share my opinions and insights with others and I am always eager to engage in lively discussions about my favorite beverage.