Indulge yourself with a full-bodied, delicious Brown Ale! An ideal way to unwind your day or weekend is to taste a Brown Ale because of its satisfying, smooth taste and pleasant mouthfeel. So, discover the authenticity of these ten best Brown Ale beer brands and select your favorite to satisfy your thirst.
1. Newcastle Brown Ale
Discover the taste of nutty goodness with Newcastle Brown Ale!
Heineken Nederland B.V. is a renowned beer brand in the Netherlands that brews top-quality beverages. Its flagship beer is Newcastle Brown Ale. It is an English Brown Ale with a strength of 4.7% ABV. The beer has a deep brown color that reflects its name. Also, the creamy tan head stays persistent for a while, then leaves spotty lacing behind. An absolute treat to watch!
The roasted nuts and caramel malt flavors can ignite your taste buds, even with the aroma only. It provides a medium-bodied feel with fine carbonation. The finish is smooth. Newcastle Brown Ale is among the most delicious and decent ales to taste with friends and colleagues.
2. Sierra Nevada Tumbler Autumn Brown Ale
Tumbler Autumn Brown Ale is the classic American Brown Ale that depicts the best craftsmanship. It is the finest version of Sierra Nevada. The reddish-brown body looks beautiful, with a thin white head that recedes quickly. It contains 5.5% alcohol content. The stunning label design enhances its appearance.
Malts and nuts make this drink more flavorsome with hints of burnt caramel. The hoppy bitterness stays till the finish. Sierra Nevada Tumble Autumn offers a smooth, creamy mouthfeel. The beer is perfect for those who love something distinctive.
3. Brooklyn Brown Ale
If you are looking for a rich, full-bodied, and smooth beer, look no further than Brooklyn Brown Ale!
This award-winning original American Beer by Brooklyn Brewery is the reason why American Brown Ales are so famous around the globe. The enormous beige head looks impressive above the dark amber body. However, head retention is low.
The nose suggests toasted bread, caramel, nuts, chocolate, and herbal hops with a touch of raisins. Its taste follows the smell quite satisfactorily. Brooklyn Brown Ale is a medium-bodied beer mingled with moderate carbonation. It gives a smooth, quaffable, and dry lingering finish. Moreover, the beer goes well with any food.
4. Samuel Smith's Nut Brown Ale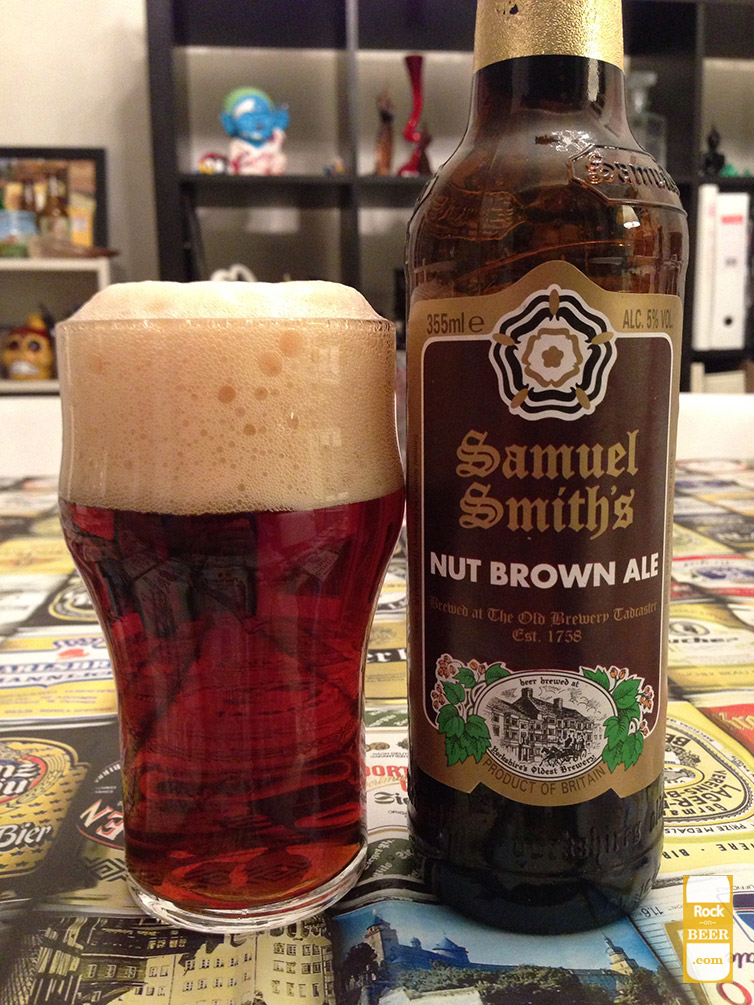 Explore the deep toasty flavors of Samuel Smith's Nut Brown Ale. It is an exceptional English Brown Ale brewed with pure water, malted barley, yeast, and hops. The beer pours a dark brown shade with a rocky, creamy head. Head retention is average with visible carbonation.
The aroma and taste suggest roasted malt, nuts, chocolate, and caramel with hints of hops to balance the drink. It provides a soft mouthfeel with a bitter finish. This Nut Brown Ale is like a fine wine; perfectly balanced, complex, and nuanced beer.
5. Dogfish Head Indian Brown Ale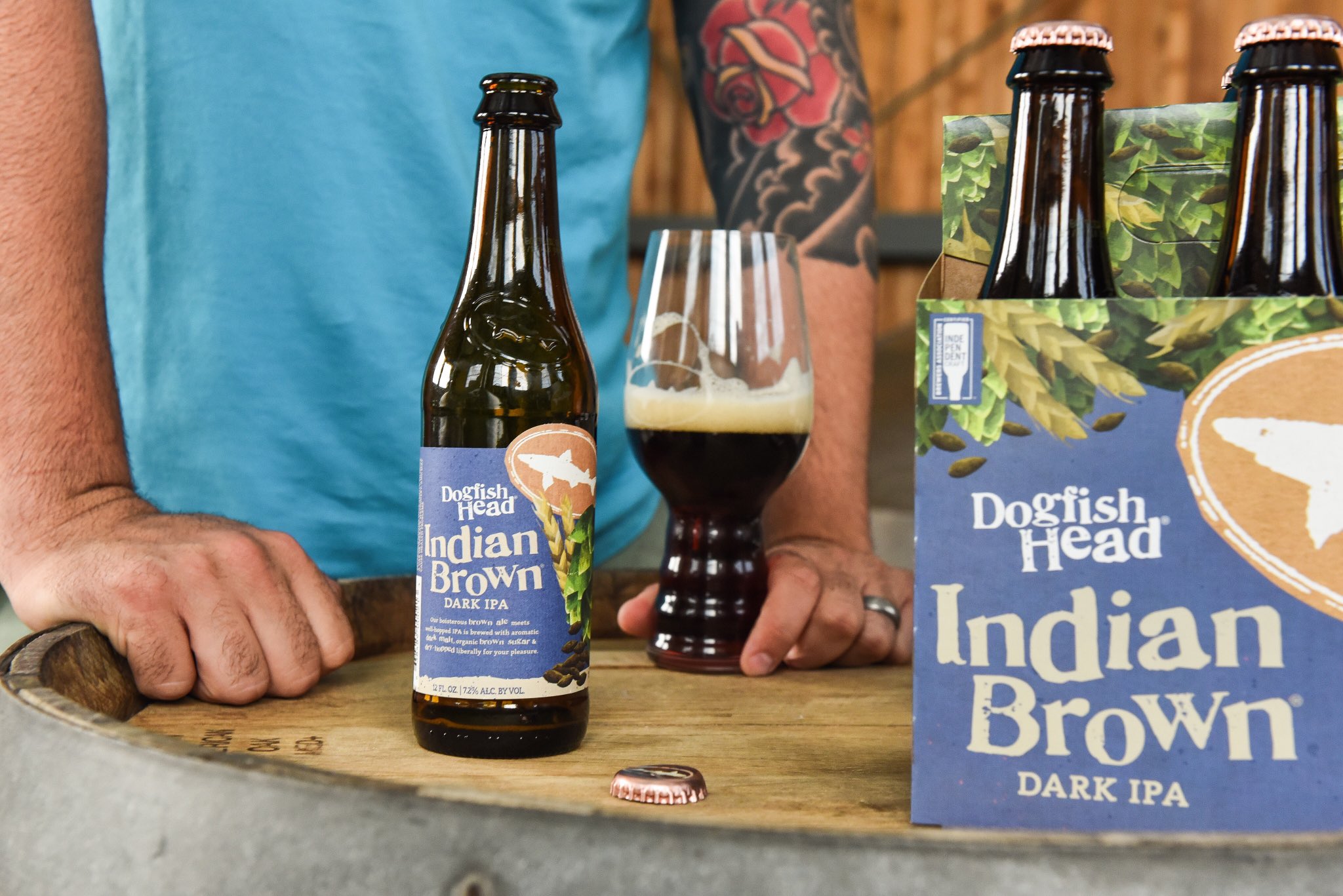 A magical beer with a complex flavor profile is Dogfish Head Indian Brown Ale. It is a luscious reflection of Scotch Ale, Indian Pale Ale, American Brown Ale, and Indian Brown Ale. The beer has a deep dark brown body topped with a tan frothy head with fine retention. 
Dogfish Head suggests the aroma of nuts, brown sugar, and roasted malts. The taste follows the nose with notes of caramel malts, coffee, and hops. It is a full-bodied drink with fizzy carbonation and a creamy feel. Consider it among the most delicious Brown Ales in the United States. 
6. Hobgoblin Brown Ale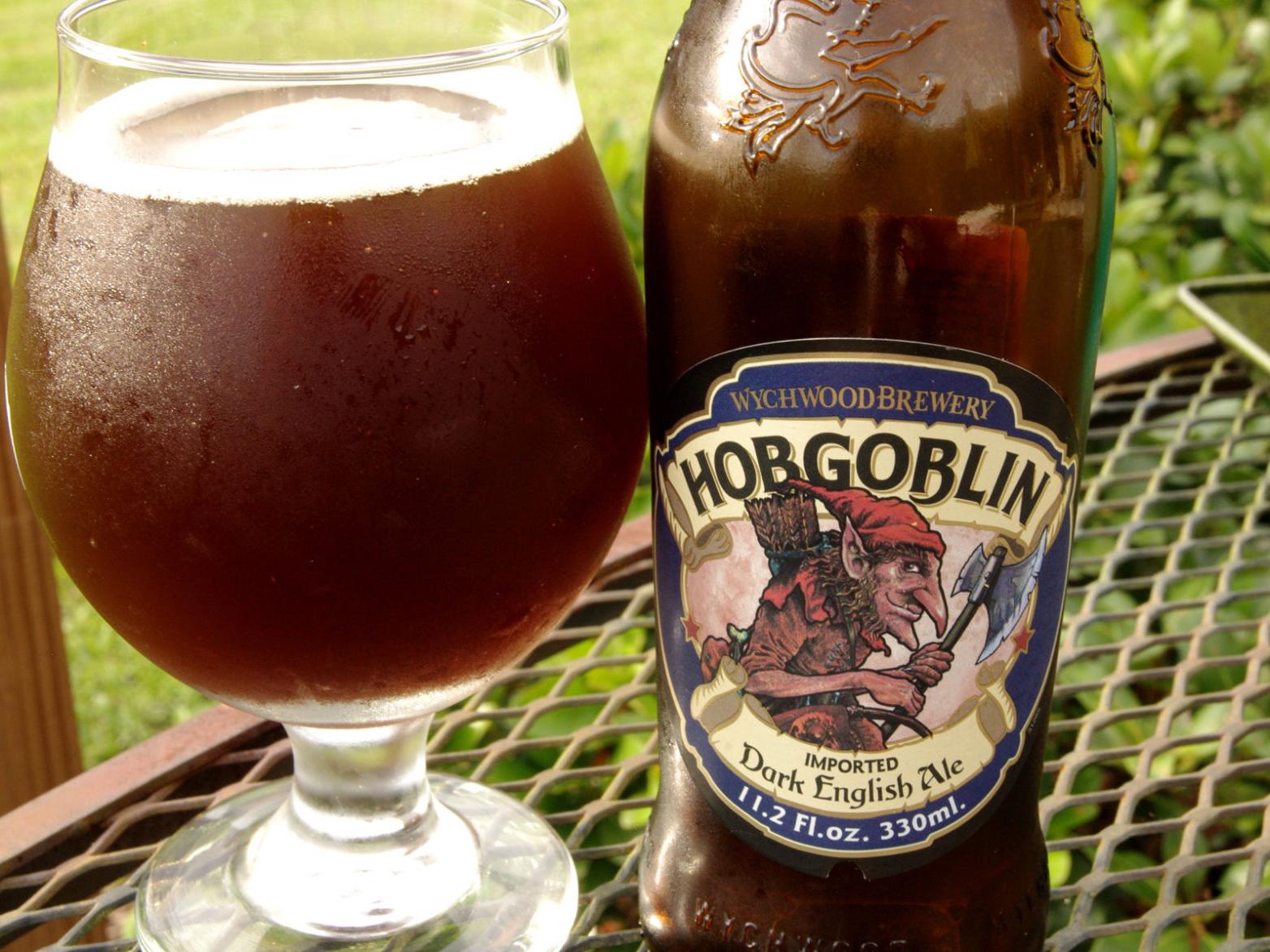 Do you love bold and complex brown ales? If so, Hobgoblin is for you!
The Wychwood Brewery presents Hobgoblin Brown Ale. It has a ruby color with a creamy tan head. The beer is an English Special Bitter with a strength of 5.2% ABV. 
It offers an inviting aroma of malts and fruits, but the taste is incredibly tempting with toffee, raisin, and fig notes. The mouthfeel is soft and pleasant on the palate. Undoubtedly, Hobgoblin Brown Ale is one of the high-ranked beers because of its distinctive flavors. 
7. Rogue Hazelnut Brown Nectar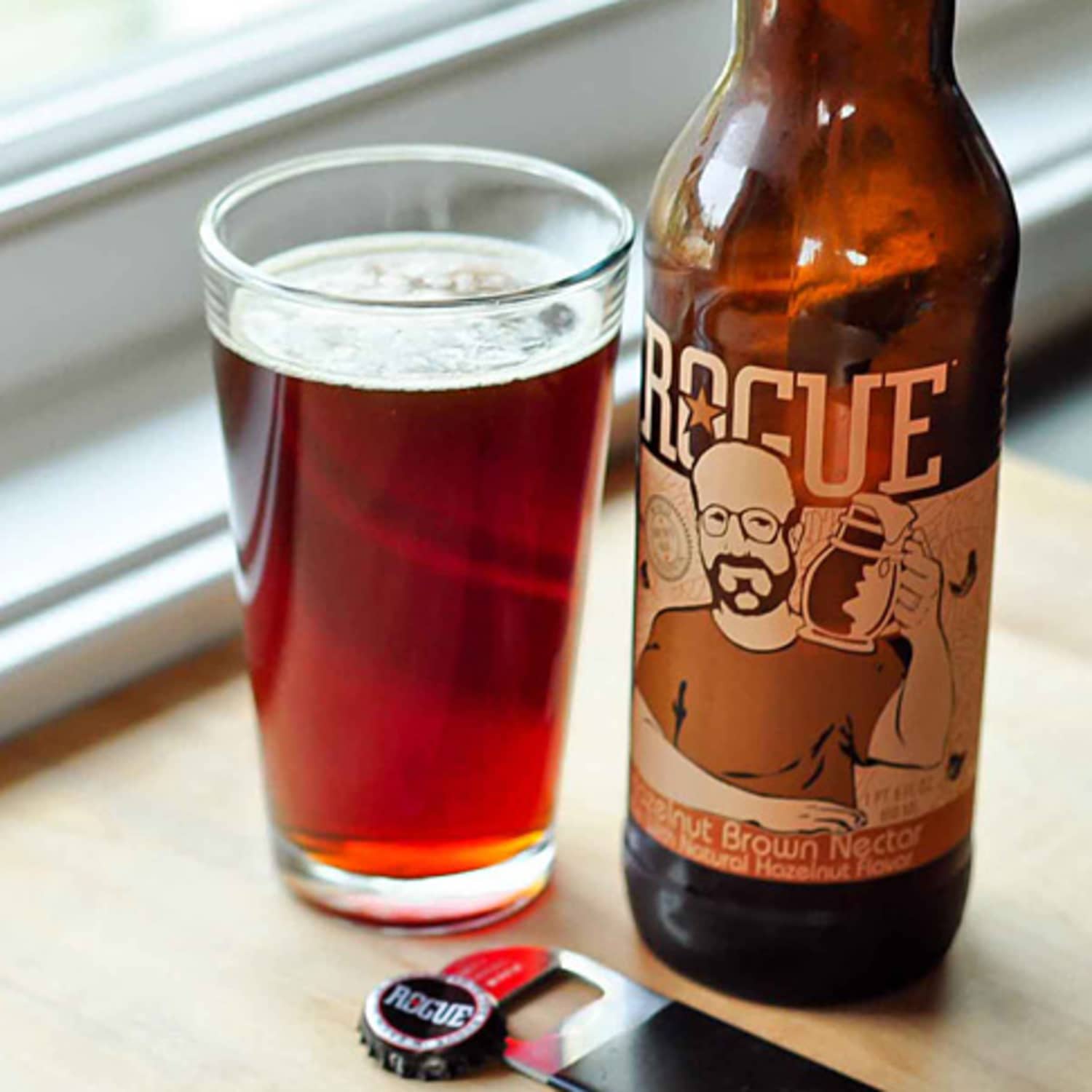 Rogue Hazelnut Brown Nectar complex beer brewed with thirteen ingredients. It is an English Brown Ale with a dark brown body and a caramel foamy head. The toasty and nutty aroma is lovely, with peanuts, hazelnuts, and earthy hops. Also, the taste of this exceptionally delicious beer is well-balanced.
The beer gives a smooth feel and a creamy finish. It is perfect for special gatherings.
8. Avery Ellie's Brown Ale
Indulge yourself with Avery Ellie's Brown Ale! 
The chocolate malt flavor makes this Ellie's Brown Ale a unique brown sugar maltiness. It is an American Ale with an ABV of 5.5%. The murky brown body topped with a 2-finger foamy head sweetens the impression of this beer. Head retention is impressive.
The flavor is malt-forward with a brown sugary taste. It also has herbal hoppy bitterness to balance the drink. Avery Ellie's Brown Ale is a lightly-carbonated beer with a soft, medium-bodied feel. The nuttiness stands out in its profile. 
9. Founders Sumatra Mountain Brown
Founders Sumatra Mountain is an Imperial Brown Ale with a dark brown color and a beige head of foam. A team of malts has done a great job of making this delicious masterpiece. It has a 9% alcohol content.
The roasted, malty nose is tempting with notes of coffee, vanilla, dark bread, dark chocolate, and toffee. Its taste reflects the aroma with additional notes of dried fruit, brown sugar, raisin, and well-balanced coffee. The German and Herle hops add an appealing hoppy character to this delightful beer. So, grab a glass of Sumatra Mountain Brown Ale and forget your problems.
10. Cigar City Maduro Brown Ale
Previously known as Maduro Oatmeal Brown Ale, Cigar City Maduro is an English Brown Ale brewed in the United States. It has a dark brown body with an off-white head but quickly recedes to a thin lacing.
Don't settle for bland beers if you can have the roasted grainy and faint chocolate aromatic flavored drink. The caramel and vanilla notes further add a rich taste to this beer. Moreover, hoppy bitterness balances the flavor profile. Cigar City Maduro Brown Ale is a well-rounded drink with matchless flavors, so don't miss out on this flavorsome beer.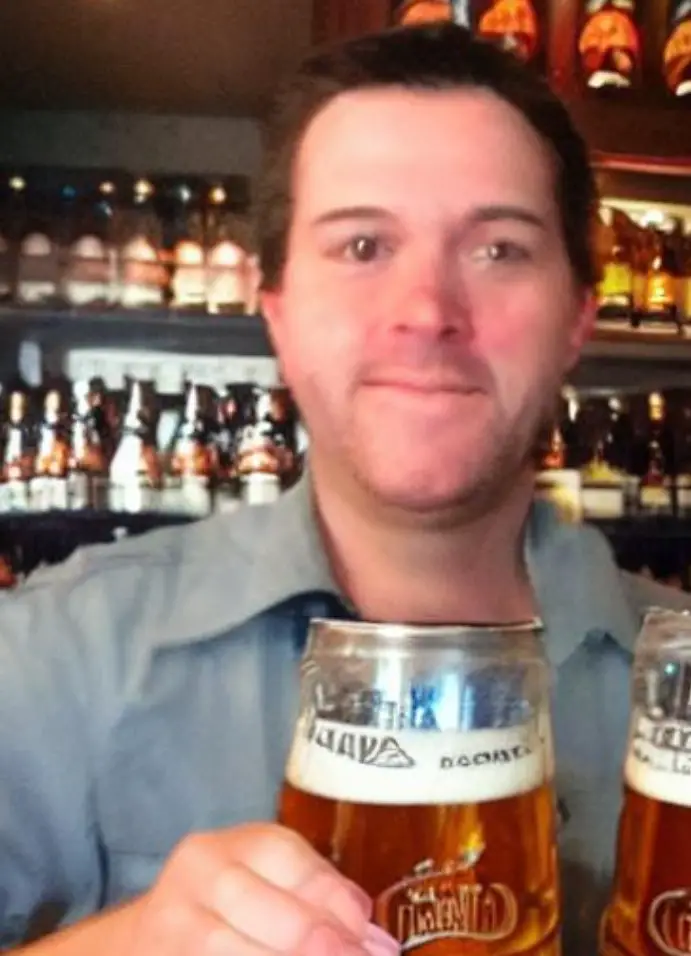 I am a passionate beer connoisseur with a deep appreciation for the art and science of brewing. With years of experience tasting and evaluating various beers, I love to share my opinions and insights with others and I am always eager to engage in lively discussions about my favorite beverage.