If you're the type of person who loves to celebrate Cinco de Mayo, then here is a list of the beers that you can try out once the famous holiday comes around. For anyone who doesn't live in the USA or North America in general, Cinco de Mayo – Literally, "the fifth of May" – Is an American holiday that celebrates the country's victory over the French Empire back in 1862. The holiday is usually commemorated in some parts of the United States (specifically, the ones with a huge Latino population), and this is done by holding big parties. And, of course, with parties, it usually means there's an endless supply of alcohol. 
We asked the opinion of several of our colleagues to see which beer goes best with delicious Tex-Mex or Mexican, or just Latino food in general. These people include professional bartenders, people who own breweries, experts on Mexican or Latino cuisine, and anyone who just loves the holiday and wants to celebrate it by chugging down a few beers. Are you ready to pick a beverage for your next Cinco de Mayo brew? Take a pick from any of the following:
What Types of Beers are Better for Cinco de Mayo?
1. Corona Light 
You can't have a Cinco de Mayo party without several bottles of Corona Light beer – It's the best beer for every occasion. Some people even add in a wedge of lime or a squeeze of lime juice to give it an additional Mexican twist. Taking even just one sip will leave you absolutely contented and ready to party and eat all night. This classic beer comes with a taste of lemon, with touches of grassy and floral tones. Meanwhile, finishing this beer leaves a crisp yet slightly dry taste. 
2. Tecate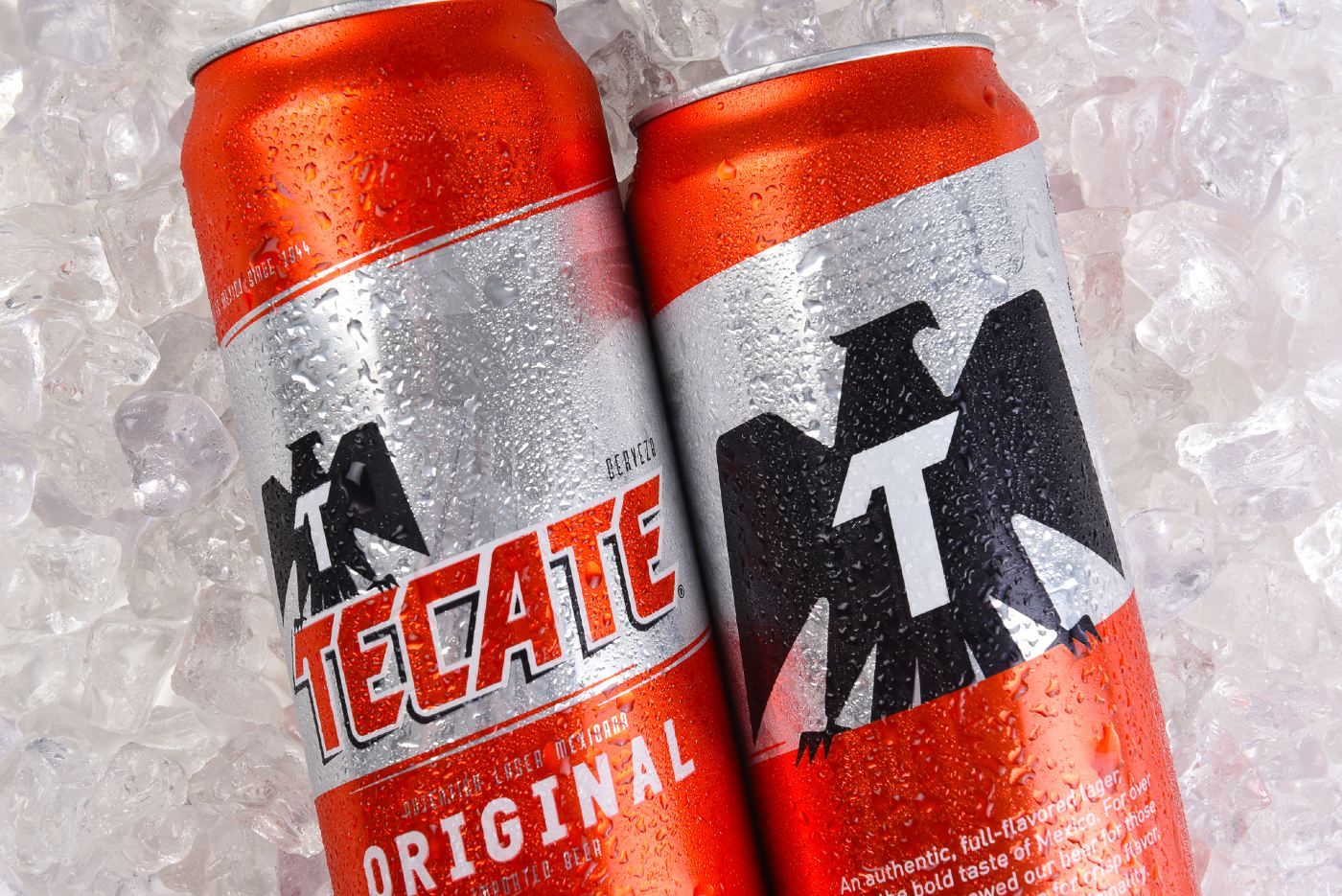 This is pretty much one of Mexico's most beloved beverages, so it's always present at a Cinco de Mayo party table. The taste is super refreshing and the kind of drink you'll want to go to when eating some of Mexico's richer food, such as deep-fried chimichangas and steak burritos. It's a golden-colored Mexican beer with a crisp flavor, perfect for long nights and warm days in the summer. The finish of the beer is also quite clean, with a very pleasant aftertaste. 
3. Modelo Negra 
The only heavier beer on the list, this lager is both rich and dark and the best way to cap off a party and gorging down on delicious cuisine. It's also the best drink to chug down if you've gotten your fill of Mexican beers. The taste is also quite smooth, thanks to its ingredient combination of hops, non-malted cereals, and barley malt. It's a medium-bodied lager that is filled with the flavors of slow-roasted caramel malts, providing the beverage with a refreshing flavor. It also works well as a recipe ingredient, enhancing any traditional Mexican food flavor. 
4. Firestone Walker 805 Cerveza
This is a very light beer with a lemon-lime flavor similar to Mexico's national drink – Tequila. Despite being brewed in California, this product is a Mexican beer through and through. The reason why this particular brand is such a hit with beer drinkers is because it's such a refreshing beverage that you can drink for any occasion – Whether there's a party to celebrate or not. It's a beloved lager that is dry, approachable, clean, and crisp at the same time. 
What Beers to Avoid for Cinco de Mayo? 
1. Boulevard Chocolate Ale
This Kansas-based brewery has managed to craft a beer that tastes like everyone's favorite dessert – Chocolate. It's a medium-bodied ale that comes with bits of cacao nibs imported straight from Central America. The bold taste of the cacao ensures that this drink is the real thing. Other ingredients include brown sugar, and honey – Making it a very delectable drink. However, sweet beers aren't exactly suited for Mexican-style cuisine, as the flavors there tend to be a bit tangy and heavy. A lime-based beer is more your bet. 
2. Guinness Extra Stout
Perhaps this beer is more suited for Irish pubs instead of a loud Mexican party. But it's still a delightful beverage nonetheless – The flavors are similar to coffee with hints of chocolate. There's also that familiar hoppy bitterness and malty sweetness combination that Guinness drinkers have come to love over the years. Drinking this beverage allows you to try out the beer's signature roasted flavor, which is credited to the high amount of roasted barley that was used in the brewing process. 
FAQs About the Best Beers for Cinco de Mayo 
Does Mexico Itself Celebrate Cinco De Mayo?
You may be surprised that Mexico actually doesn't place a huge importance on Cinco de Mayo like Americans do – Despite the fact that their country was involved in it. The most important holiday in the country is Independence Day, which is held every September 19. If anything, Mexico's schools are all closed on May 5, and the main celebrations take place in Puebla, where the battle against France took place. Meanwhile, in the USA, where Cinco de Mayo is celebrated, it becomes a way to honor Latino-Americans' heritage and their culture. 
What Foods Can You Pair with Beer During Cinco De Mayo?
Of course, you can whip up a bunch of tasty Mexican dishes to pair with authentic Mexican beer for the holiday. These include Mole Poblano, the official dish of Cinco de Mayo – A rich chocolate-based sauce with a bit of a kick. Other beloved Cinco de Mayo food staples include Chilaquiles, Barbacoa beef, Tex-Mex cuisine like fish tacos, and Elotes, a popular street food. If you want a non-alcoholic option for your drinks, you can make Horchata – A yummy cinnamon-flavored drink made from rice milk. 
A Roundup of the Best Beers for Cinco de Mayo 
Out of all the beers that were featured in this list, nothing beats the classic Corona Light. It's such a good beer, and it's been welcomed at so many Cinco de Mayo parties across the country. This is a beer that will refresh you at any time of the day, and not only that, the ingredients are amazing as well.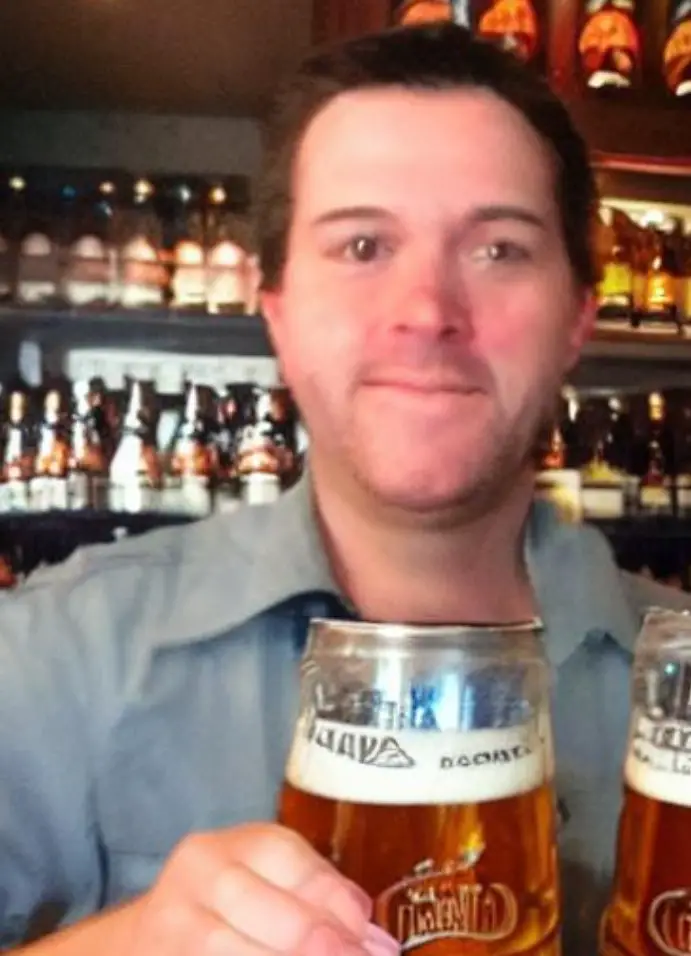 I am a passionate beer connoisseur with a deep appreciation for the art and science of brewing. With years of experience tasting and evaluating various beers, I love to share my opinions and insights with others and I am always eager to engage in lively discussions about my favorite beverage.