You may have heard that people with diabetes cannot consume beer, but it is a misconception. The realm of beer has so many low-carb, high-flavored beers for those individuals who want to taste a beer but are conscious about their sugar intake. Fear no more!
Check out these top ten best beer brands for diabetics, and enjoy your life to the fullest.
1. Miller Lite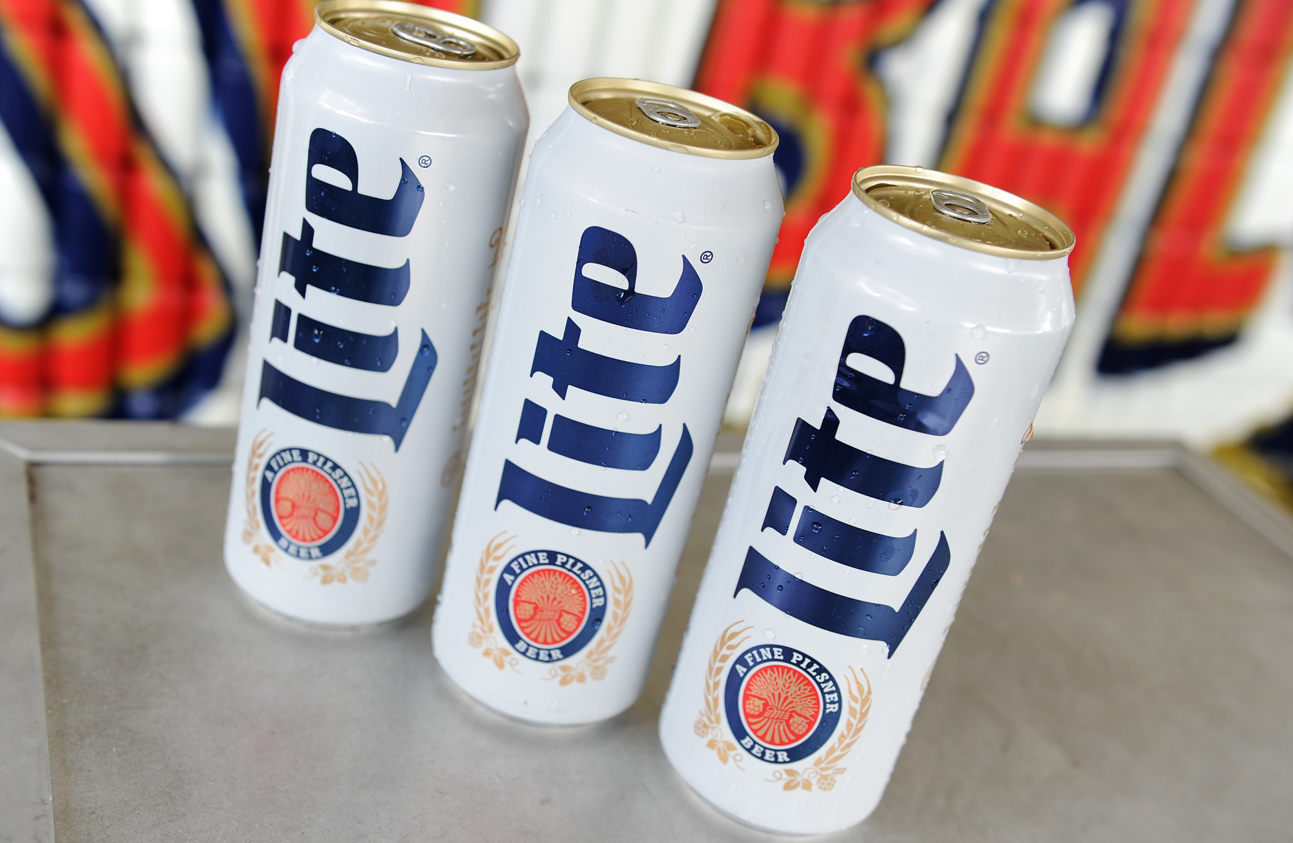 A perfect low-calorie beer with a crisp, refreshing taste is Miller Lite. It is an authentic American Pilsner with a transparent golden body and a small foamy white head. The beer has a low ABV, which is 4.17% only.
With an aroma of malt, the taste of Miller Lite is the same as the nose. It is a tasty combination of hops and malts. However, it is not too sweet. The beer feels thin on the palate with good carbonation. 
It is a light, low-sugar, and flavorful beer, ideal for the health-conscious.
2. Budweiser Select 55
Light, crushable, and refreshing!
Budweiser Select 55 is a Light Lager brewed with imported and domestic hops. It is a golden beer with low alcohol content and low carbs. Budweiser has only 55 calories, but the caramel malt flavor gives this beer a flavorsome touch. From aroma to mouthfeel, everything is mild and light.
Many beer snobs may not like this beer because of its low ABV and low-calorie character, but it is a magical beer for those with diabetic concerns.
3. Busch Light
Busch Light is another Light Lager with a well-balanced flavor brewed in Missouri, United States. It has a strength of 4.1% alcohol by volume. The color of this low-carb beer is light golden. It has a quickly dissipated white head that does not leave lacing. Its carbonation level is low. 
The aromatic flavor of Busch offers corn and malt with American-grown and imported hops. It gives a smooth mouthfeel with minimal carbonation. The finish is light, but it is an excellent low-sugar beer.
4. Beck's Premier Light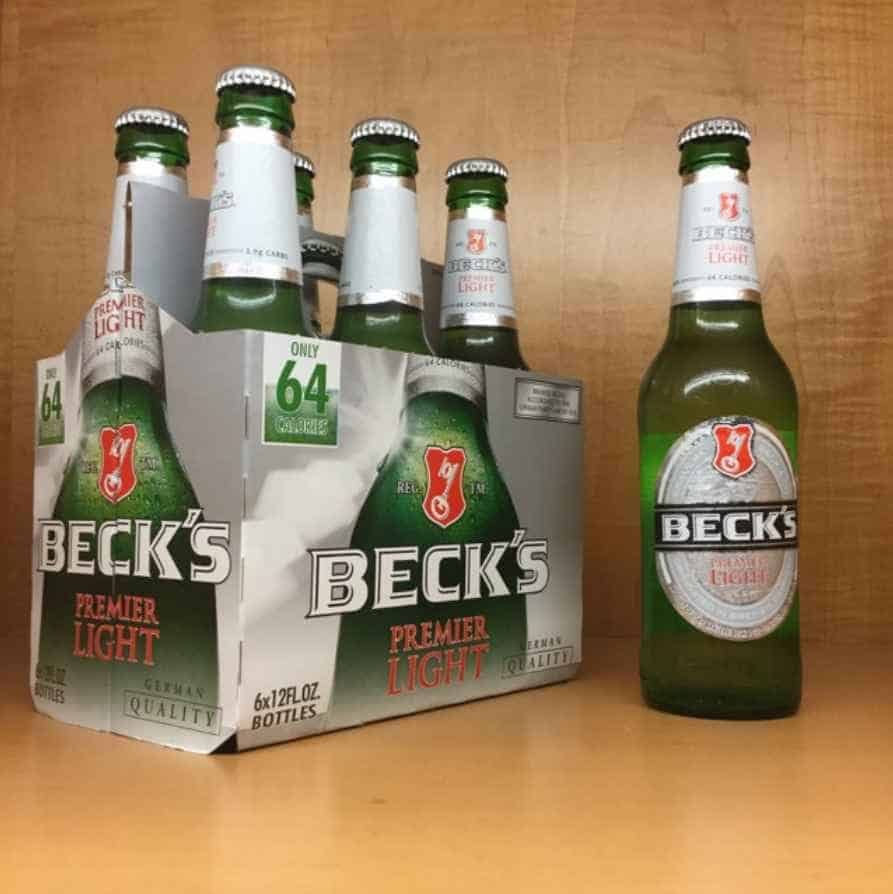 The crisp character in Beck's Premier Light is something you can never find in other beers. It is a German Pilsner with a golden straw body. The crystal-clear Beck's Premier makes a foamy white head that quickly recedes to a thin lacing. It has a strength of 4.8% ABV. 
Beck's Premier Light has a refreshing, spicy hoppy, malty, and bready aroma. The flavor follows the scent with additional notes of yeast. It is a medium-bodied beer that offers a smooth, crisp finish with a trace of pleasant bitterness.
Grab a glass and enjoy the authentic flavors at an affordable price.
5. Lagunitas DayTime IPA
With only 98 calories, Lagunitas DayTime IPA is a product of Lagunitas Brewing Company in Petaluma, United States. The light yellow body, topped with a nice-looking foamy white head, sweetens the appearance of this Session IPA. However, the head retention is average, with minimal lacing.
The scent of Lagunitas suggests citrus and pine flavors with notes of American-grown and imported hops. It is a light-bodied beer with the same taste as the nose. This Session IPA finishes dryer, but the overall feel is crisp and smooth. 
6. Shiner Ruby Redbird
If fruit and field beer is your favorite, you should taste Shiner Ruby Redbird brewed in Texas, United States. It is a low-alcohol refreshing beer with a 4.01% alcohol content. The transparent golden body with a slightly foamy white head adds liveliness to the appearance of Ruby Redbird, but the head recedes fast.
The nose and flavor of Ruby offer mild grapefruit, ginger, and sweet malt. It is a light-bodied beer with moderate carbonation and a spicy aftertaste. 
So, if you are afraid of beer but also want to enjoy the taste, fear no more! Shiner Ruby Redbird is a perfect choice.
7. Guinness Draught
Guinness Draught is an absolute delight for the health-conscious. It has a creamy texture with a malt-forward flavor profile and tantalizing aromas. The beer perfection level is 100%, with mesmerizing deep reddish-amber appearance and a nitro cascade foamy head.
The subtle scent of coffee and cream make this Irish Dry Stout worth trying, while the taste is toasted barley, coffee, and a well-balanced combination of malt sweetness and hoppy bitterness. The feel is metallic, but the beer is quaffable with a smooth character. 
Undoubtedly, Guinness Draught is the epitome of deliciousness.
8. Heineken Light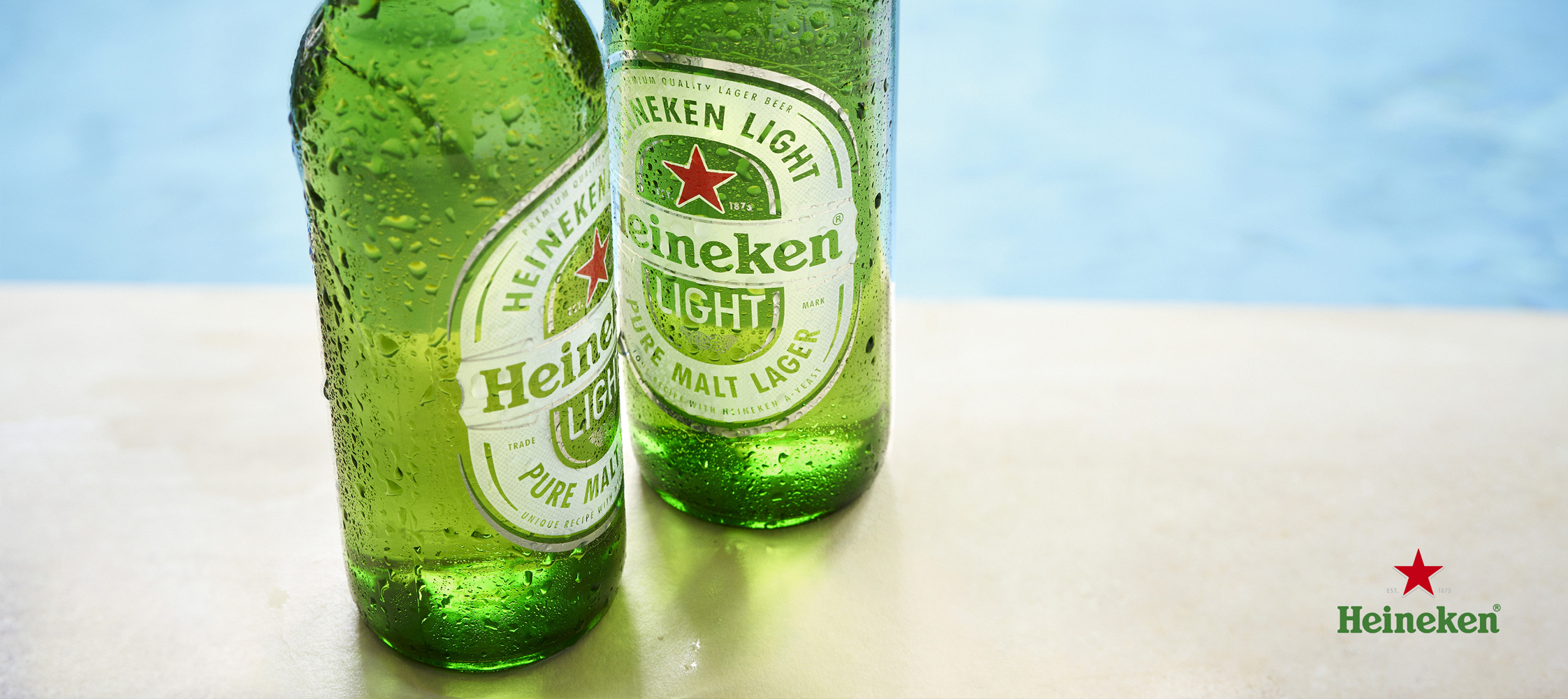 What would be better than Heineken Light for those searching for a low-calorie beer? 
A popular beer worldwide, launched in the Netherlands, has a strength of 3.3% alcohol by volume. The body is golden straw, the head is creamy with visible carbonation, and the head retention is average. 
The taste of Heineken is a beautiful combination of barley, water, and hops. With a fruity and sweet nose, the flavor offers a blend of barley malt sweetness and earthy, grassy hoppy bitterness. It is a well-carbonated beer with a light to medium-bodied feel. The beer finishes with a slightly bitter flavor. So, taste its deliciousness, and share it with your friends. 
9. Michelob Ultra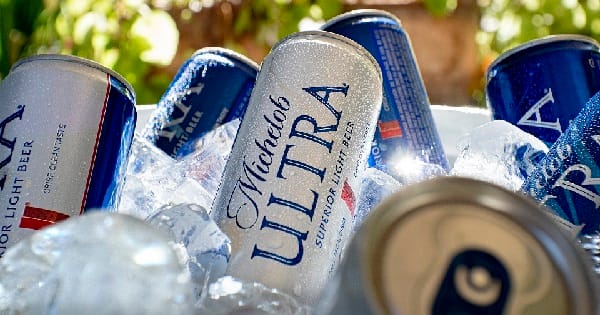 Michelob Ultra is a Light Lager brewed in the United States with the finest barley malt, imported hops, selected grains, and pure-cultured yeast strain. The alcohol content is 4.2% only. It pours a pale yellow color with a minimal white head.
The aromatic flavor of roasted malt and grains with hints of grassy, earthy hops uplift its flavor profile. It is a quaffable beer with a pleasantly refreshing feel. 
10. Labatt Blue Light
Labatt Blue Light is a Canadian Light Lager beer with a strength of 4% alcohol by volume. The Labatt Brewing Company introduced this lighter version in 1983 for those who want low-sugar and low-calorie beer. It pours a clear caramel color with a short-lived thin white foamy head. 
The smell of grains, light malts, and grassy hops make it a decent beer. Its taste is a reflection of the nose with additional notes of corn. Labatt Blue Light is a quaffable beer with low carbonation and a dry finish. The overall character is light and refreshing.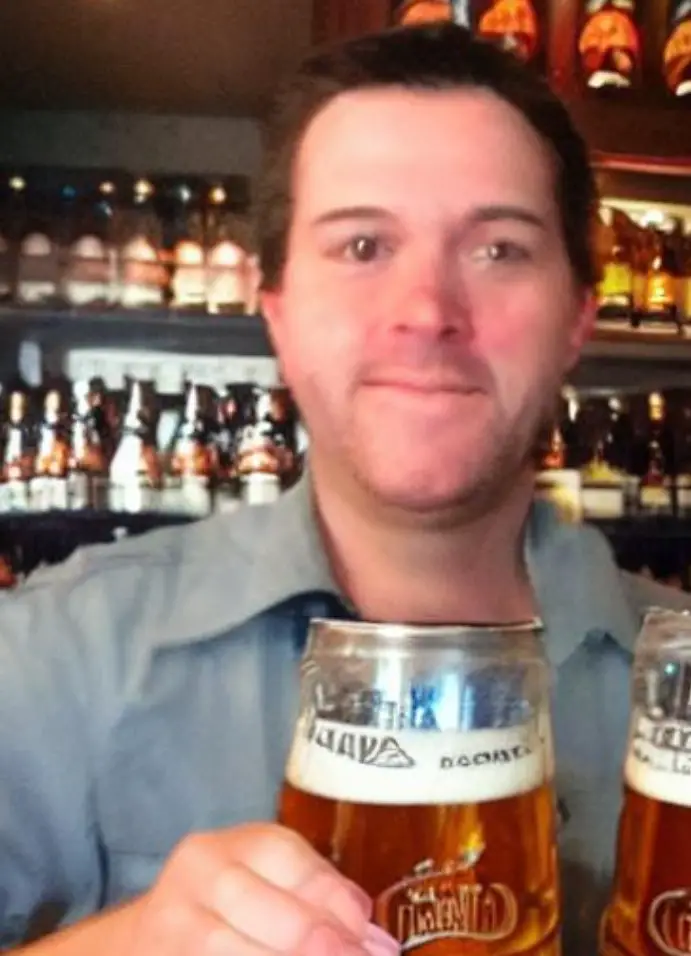 I am a passionate beer connoisseur with a deep appreciation for the art and science of brewing. With years of experience tasting and evaluating various beers, I love to share my opinions and insights with others and I am always eager to engage in lively discussions about my favorite beverage.