The following beers on this list are the best alcoholic beverages you can pair together with the classic empanada – A savory Latin dish comprised of ground pork, spices, and raisins, all encased in a yummy puff pastry with egg wash. All of the beers here are either used for an ingredient or partnered together with the finished product as an accompanying drink. If empanadas are your favorite dish, then this is your lucky day. Read on to find out what these beers are. 
To create this list, we have enlisted the help of some empanada makers, Latin food experts, chefs, beer connoisseurs, as well as people who own breweries or work in them. We are certain that these beverages will taste wonderfully with your favorite empanada flavor or at least work their magic in enhancing the dish's flavors. So without further ado, we now move on to the first beer on the list. 
What Types of Beers Are Better with Empanadas?
1. Kona Big Wave Golden Ale
This is a very light ale with hints of citrus and tropical fruits. It's a drink that's very refreshing and goes down the throat easily. Meanwhile, it's got lots of ingredients, such as hints of lightly-roasted honey malt, which contributes greatly to this beer's beautiful golden shade. There's also a subtle sweetness that is strongly balanced thanks to the assortment of hops in the beverage. 
2. Narraganset Fresh Catch
This drink is very fresh and also has a slight hint of citrus – It's a beverage that was inspired greatly by the hardworking fishermen who tirelessly catch lobsters and clams to sell to the public or to cook for themselves or their own family as a meal. Aside from empanadas, this beverage is best paired with shellfish and white fish. 
3. La Chouffe Blonde Beer
This beverage has a slightly overpowering hoppy flavor, which makes it spicy for some people. It combines notes such as fruits as well as coriander, giving it a zesty taste that you'll notice even with the slightest sip. Other flavors in the beverage include hints of peach, but one of the noticeable things about this beverage is that the taste also disappears when the carbonation goes away. 
4. Trappistes Rochefort
An exceptionally smooth beverage that pours a translucent brown, almost like a cola. The sensation when it hits your palate is also thick, with flavors of brown bread, baking spice, hop spice, prunes, raisins, and dates. The taste will also remind you of sweet fruits like grapes, as well as a hint of spicy red wine. There's not much carbonation going on, but it has loads of hop character. 
5. Sixpoint The Crisp
A very decent pilsner that cuts through the smoky, spicy meat of an empanada. The product lives up to its name, as the product itself tastes very crisp and has a very strong flavor for a pilsner beer. Nonetheless, it's still a highly strong beer that you will enjoy and is best enjoyed when poured in a mug instead of drunk straight from the beer bottle or can. 
6. Carlsberg Danish Pilsner
One of the most popular beers in the world, this classic pilsner has gone through so many renovations. It's got that signature smooth mouthfeel with a great balance of both bitterness and sweetness from the hops. There's also an additional depth of flavor coming from the citrus aromas and yeast, giving it a delicious aftertaste when you take that final sip. 
7. Dale's Pale Ale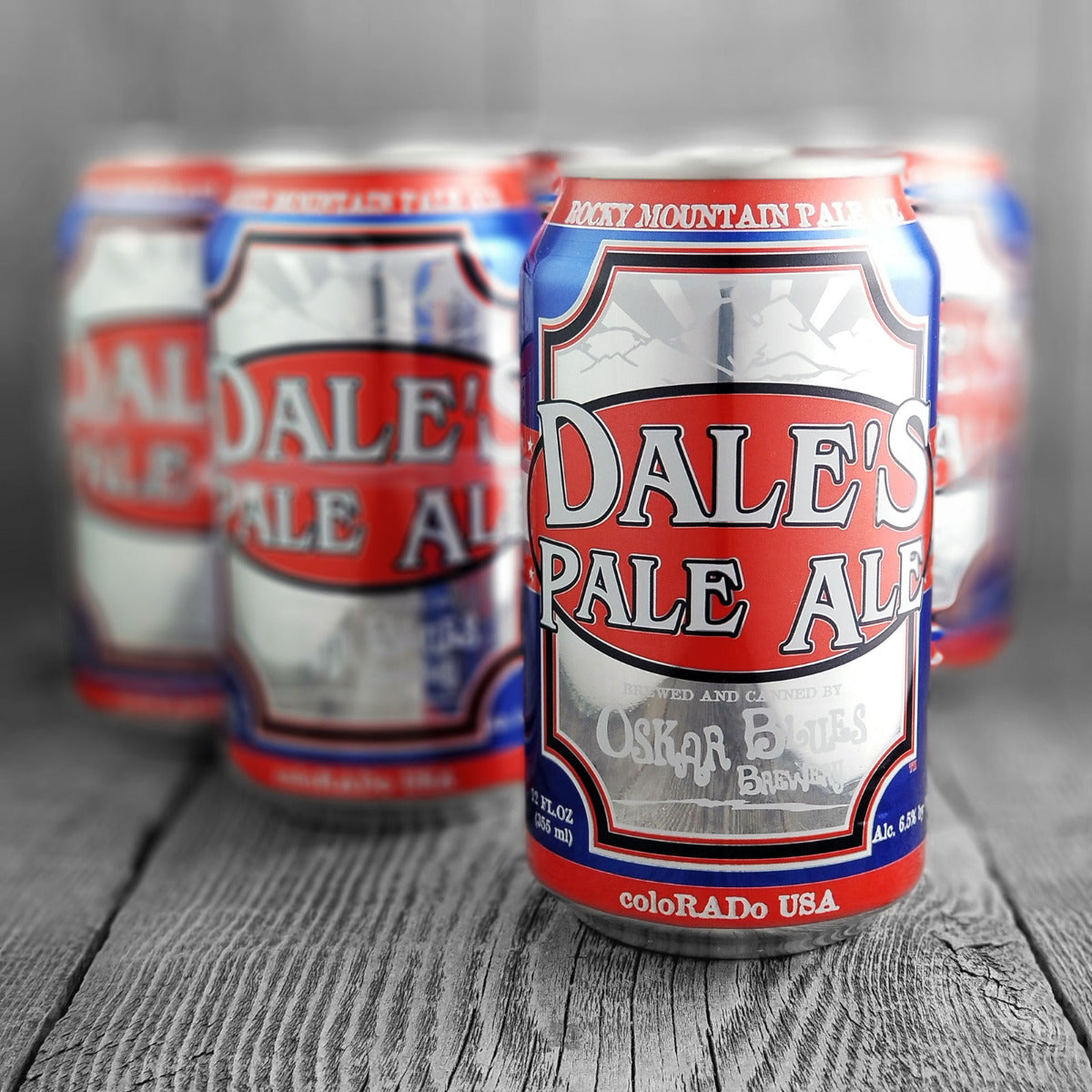 Very smooth and light, with a hint of fizziness to the beverage. Despite this beverage being super easy to drink, there's still a pretty high alcohol level, and it gradually sneaks up on you the more you drink, so watch out. The flavors have been described as sweet, thanks to the hops, with notes of juicy grapefruits and oranges. It's sweet and nutty, with bits of pine. 
8. Sierra Nevada Pale Ale
The product is a wonderful pale ale that has a wonderful amber color and a white head. The smell, meanwhile, is similar to fresh grapefruit and fragrant pine trees. The combination of cascade hops and imported barley provides the drink with a spicy flavor. This spiciness will surely enhance the flavors of your empanada meat when you use it for cooking. 
What Beers to Avoid for Empanadas?
1. Rogue Ales Cold Brew IPA 
A hoppy coffee-flavored IPA that is sure to wake you up, especially when you take a sip in the morning. There's also an accompanying hop punch that perks up your taste buds as well. Unfortunately, coffee-flavored beers, stouts, and porters are more suited for seafood, so pairing this yummy beverage with a spicy empanada is perhaps out of the question. 
2. Elst Vanilla Milkshake Ale 
This is a gorgeous pale wheat beer with notes of tasty vanilla and lactose added into the mix. It's a wonderfully yummy treat that's best treated as a dessert beer and not as a pairing or ingredient to a meat-filled dish like an empanada. With low amounts of bitterness and a vanilla aftertaste, this beer will surely satisfy your sweet tooth. 
FAQ About the Best Beers for Empanadas
How Does Beer Add Flavor to Ground Beef?
Depending on the type of beer you use for ground beef, it can impart rich caramel flavors in just a short amount of time. Apart from empanadas, you can use this delicious flavor-enhanced beef for hamburgers, beef rice bowls, or even as fillings for burritos. The enzymes in the beer help break down all of the tough fibers in the meat, making it softer while it cooks. 
Rounding up the Best Beers for Empanadas
We hope you enjoyed this wonderful roster of beers on our list. But out of all the aforementioned brands here, Kona Big Wave Golden Ale takes the top spot – Not only is it light on the stomach, but it's also flavorful enough as a partner for empanadas or to add as an ingredient to the pastry. Why not grab a bottle or two the next time you buy some or have all the ingredients to make your own?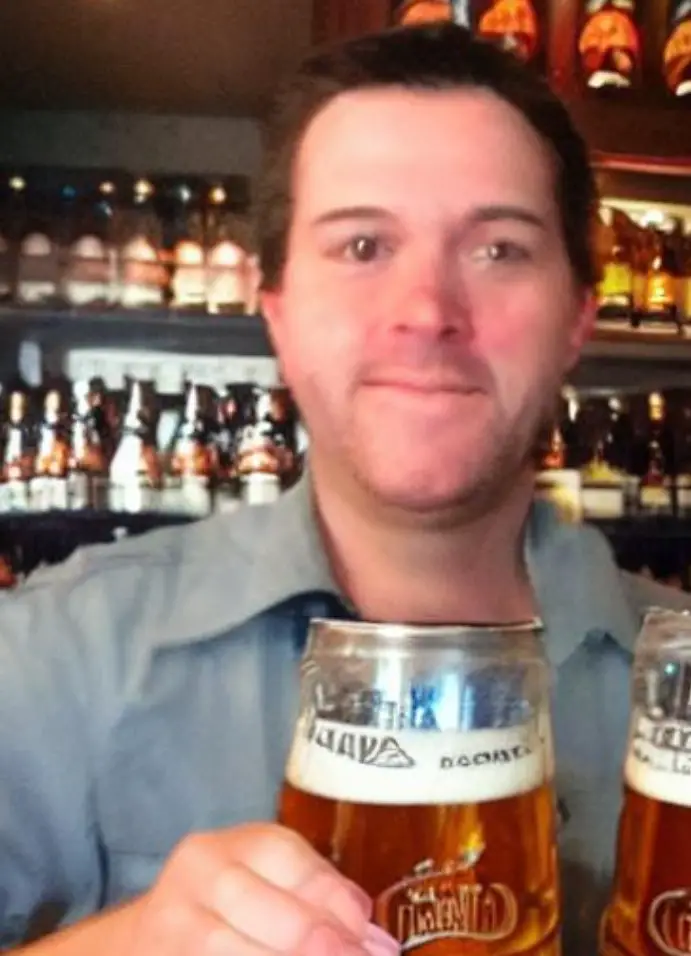 I am a passionate beer connoisseur with a deep appreciation for the art and science of brewing. With years of experience tasting and evaluating various beers, I love to share my opinions and insights with others and I am always eager to engage in lively discussions about my favorite beverage.