Are you on the hunt for a crisp, refreshing Pilsner? If so, you are at the right place. From light, delightful Czech Pilsner to a hoppy, bold German Pilsner, a wide range of Pils beers are waiting for you to explore. So, check out the ten exclusive Pilsner beer brands to try. 
Sit back, grab a glass, and enjoy your favorite one!
1. Pilsner Urquell
A widely recognized beer brand in existence is Pilsner Urquell. It is a pride of the Czech Republic and dates back to the 19th century. Citizens of the Czech used to experiment with malts and hops to produce genuine, crisp, and light flavors. Their hard work paid off in the form of Urquell. It is a delightful mixture of hops and malts.
The pale golden color looks lovely with decent carbonation and a finger-tall white foamy head. Though the retention level is low, the beer's tempting appearance may intrigue you to have more after a sip. The aroma is biscuity malt and floral hops, and the taste follows the nose. With a thin mouthfeel, the refreshing, crisp flavor of Pilsner Urquell will complement your favorite food. 
2. Peroni
The pride of Italy, Peroni Nastro Azzurro is a refreshingly light Pils-style European Pale Lager with a standard 5.1% ABV. It pours a translucent golden color with a well-retained dense white frothy head of foam. 
With a mild grainy and floral earthy hops aroma, the taste of Nastro Azzurro goes well with the smell. The mouthfeel is thin, but a highly drinkable beer with a crisp finish is unforgettable. You can try this best-selling product of Peroni whenever you want. Also, it complements traditional Italian pasta and pizza. 
Grab a pint and enjoy it with your friends.
3. Carlsberg Premium Danish Pilsner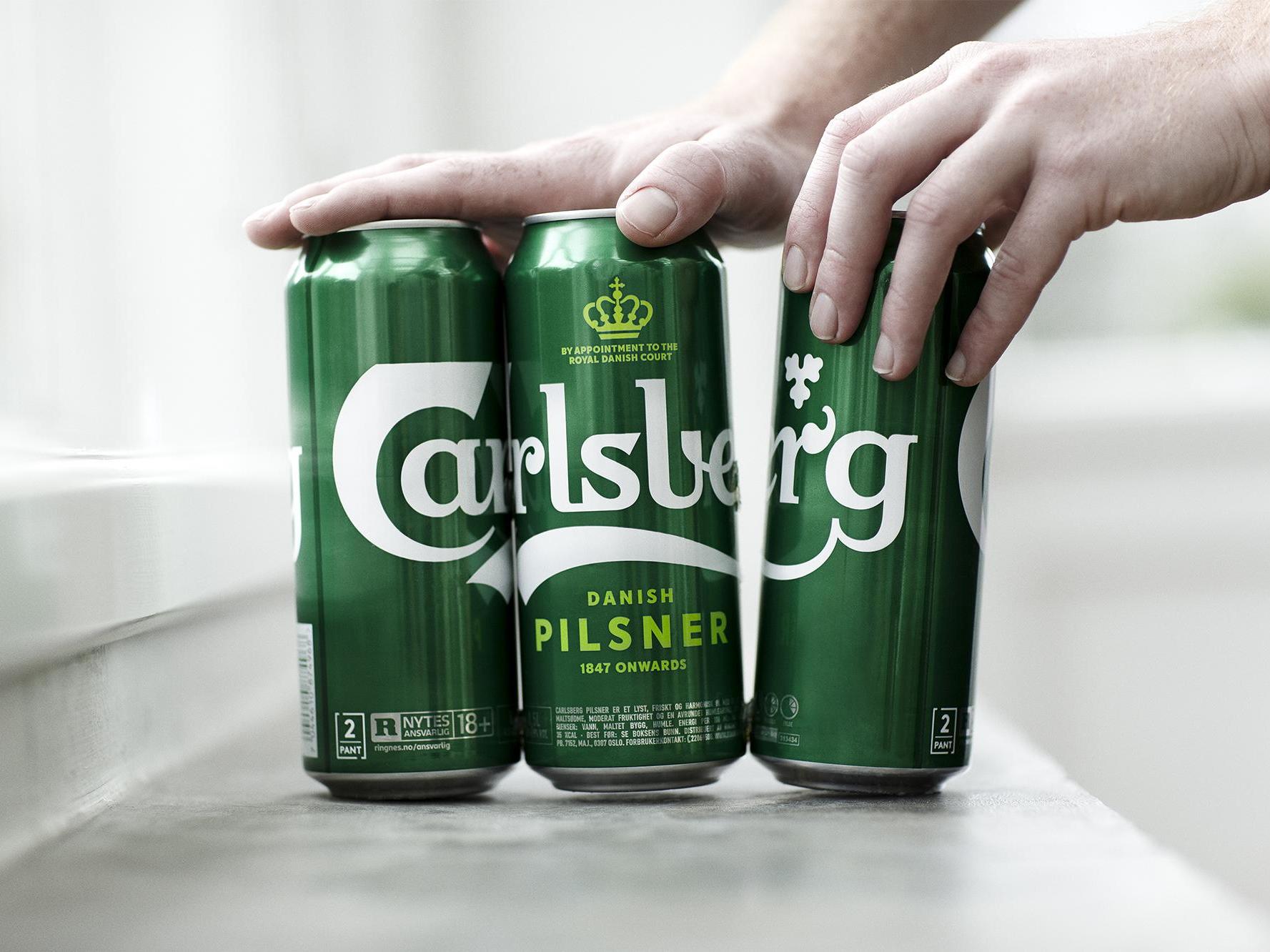 Do you need a tantalizing Pilsner to freshen up your soul? Look no further!
Explore the unique, refreshing taste of Carlsberg Premium Danish Pilsner, inspired by German Pilsners. The transparent golden shade enhances its appearance with a fluffy white head that retains well. 
The smell is mildly malty with a hops touch, while the flavor profile will amaze you with a surprisingly delicious taste of light sweet biscuit malt and floral, earthy bitterness to balance the beer. Premium Danish Pilsner is a medium-bodied drink with soft carbonation and a crisp finish. Whether you like it or not, the taste is pleasantly memorable.
4. Stella Artois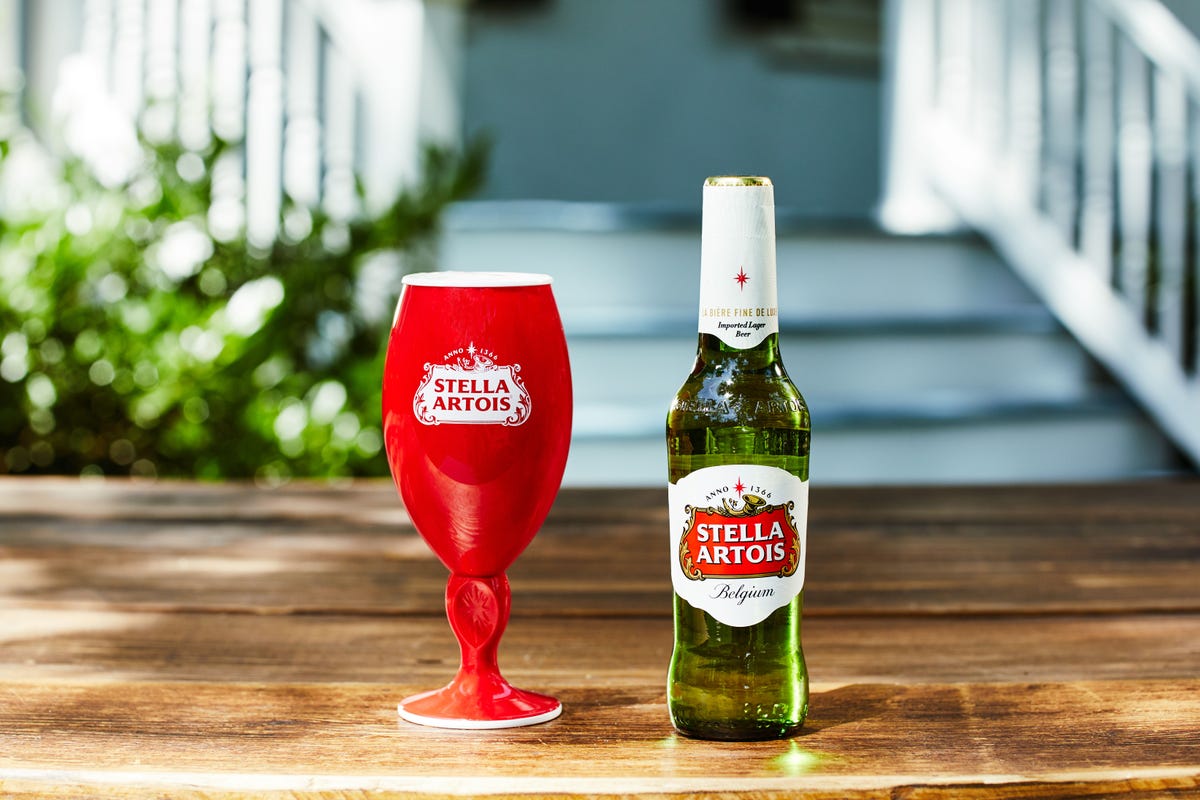 What else do you want in a beer than a well-balanced flavor profile, tempting aroma, and catchy appearance?
Stella Artois is an all-rounder with many pleasant characteristics. It is a European Pale Lager brewed in Belgium with a 5% alcohol content. The beer pours a dark straw color with a short-lived white head that often leaves moderate lacing behind.
The scent and taste offer a perfectly-balanced hoppy bitterness and malt sweetness, while the mouthfeel is light with a slightly lingering finish. Stella Artois is a renowned beer that goes wonderful with traditional cuisine.
5. Birra Moretti
Birra Moretti L'Autentica, commonly known as Birra Moretti, is an Italian European Pale Lager with 4.6% alcohol by volume. It is a quality beer with a pale golden color and a nice-looking white head of foam. 
The smell is pale malt, bread, and yeast with hints of earthy hops, while the taste is malt-forward with touches of grassy hops bitterness to balance the flavor profile. It is a medium-bodied liquor with a well-carbonated texture and a clean finish. You can try it with traditional food to enhance the taste.
6. Budweiser Budvar B: Original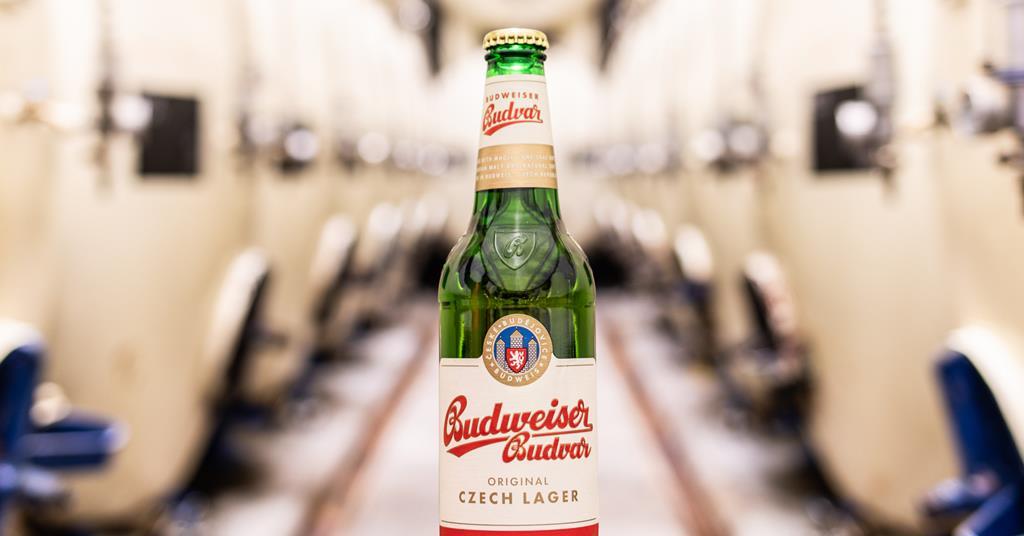 The Czech Republic is a land that brews the finest beers you will not find anywhere else. Budweiser Budvar is a Premium Czech Pilsner with a 5% ABV. The company has used the selected ingredients to brew this masterpiece. From the Saaz Hops to the pure, clean water from the deep artesian wells and quality grains, the taste of this incredible beer will quickly become your favorite. 
With a mild floral aroma, the taste of Budweiser Budvar is malty and hoppy, making it a perfectly-balanced alcoholic beverage for beer connoisseurs. It is a medium-bodied, well-carbonated liquor with a smooth finish. Budweiser is an excellent choice for casual meetups and outdoor gatherings.
7. Miller Lite
An authentic American Pilsner, Miller Lite is a delightful option for beer enthusiasts with a 4.17% alcohol content. It pours a translucent golden color with a short foamy white head. 
The scent and taste of Miller Lite are the same because of malt sweetness and hoppy bitterness. Its mouthfeel is thin with decent carbonation. Overall, it is an inexpensive option for regular hangouts with friends. 
8. Heineken Lager Beer
Heineken Lager Beer is a widely consumed liquor brewed in the Netherlands. It contains a 5% ABV. The golden straw color with a thick, long-lasting white creamy head sweetens its appearance.
With a sweet and fruity aroma, the flavor profile has three vital ingredients, i.e., water, barley, and hops. The taste is a mixture of the sweetness of the barley malt and the hoppy bitterness of the earthy, grassy hops. Also, it is a light to medium-bodied beer with good carbonation and a bitter finish. Discover its delicious flavors for yourself by buying it at an affordable price.
9. Beck's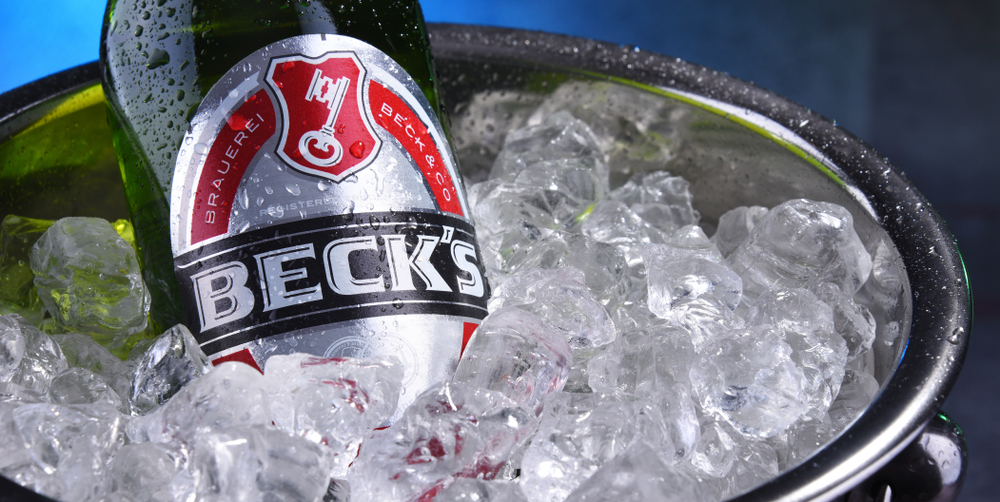 Another German-style Pilsner with a 5% alcohol by volume, Beck's is among the top-rated Pilsners around the globe. Its crystal-clear golden straw shade with a quickly faded foamy head creates a decent-looking appearance.
Its fragrance is pleasant because of spicy hops, bread, and malt with a trace of flowers. The taste is the same, but a hint of yeast is present in the flavor. Beck's is a medium-bodied beer with a crisp, refreshing finish. 
10. Tsingtao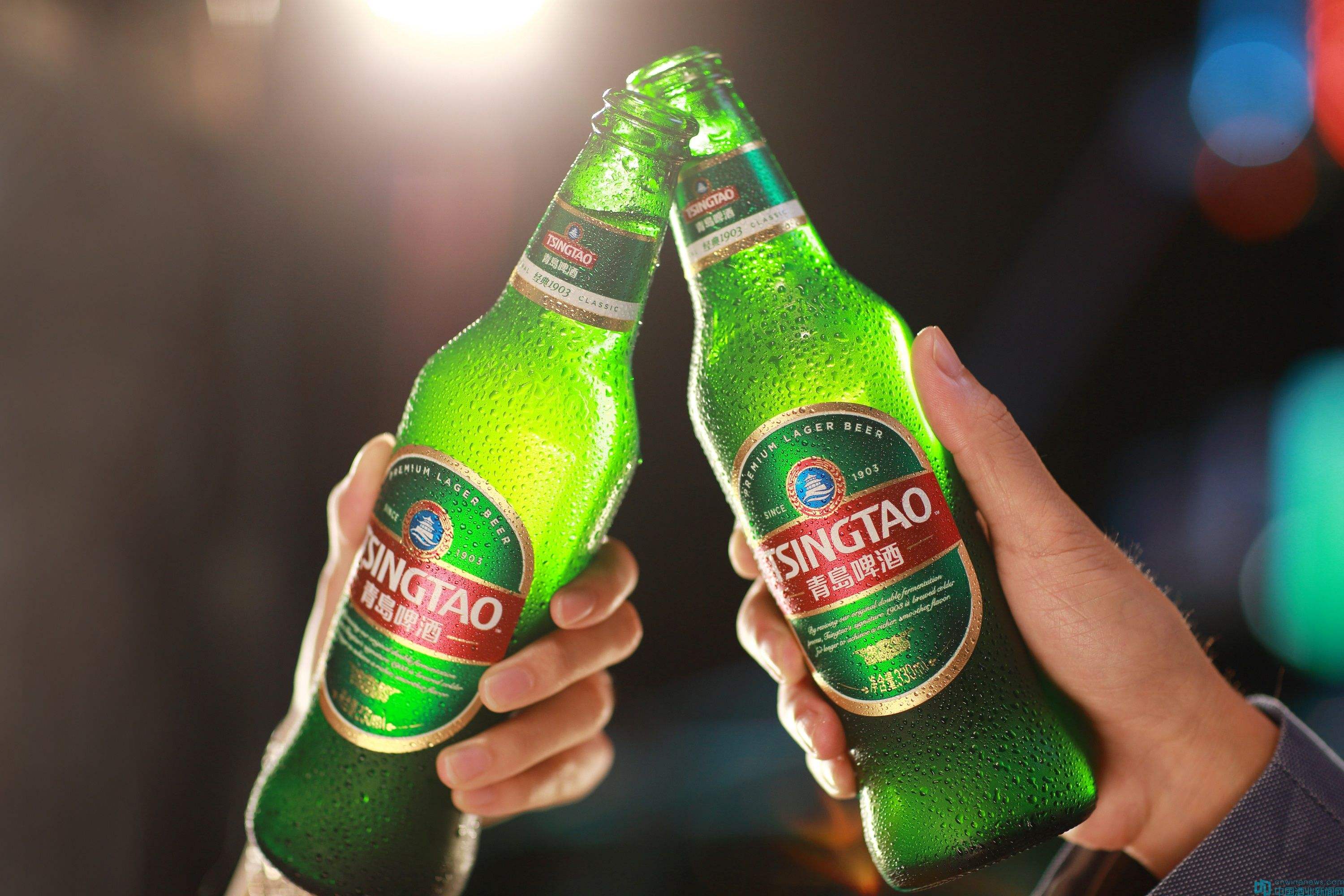 Tsingtao is a widely popular Pilsner with 4.5% alcohol content. Its dark golden color with a dense off-white head of foam enhances its look. 
The scent is pale malt, sweet malt, and grain, while the taste is the same as the smell. Tsingtao is a medium-bodied beer with soft carbonation and an oily texture. Also, it is a decent Pilsner beer, perfect for night parties with friends and colleagues to release workload stress.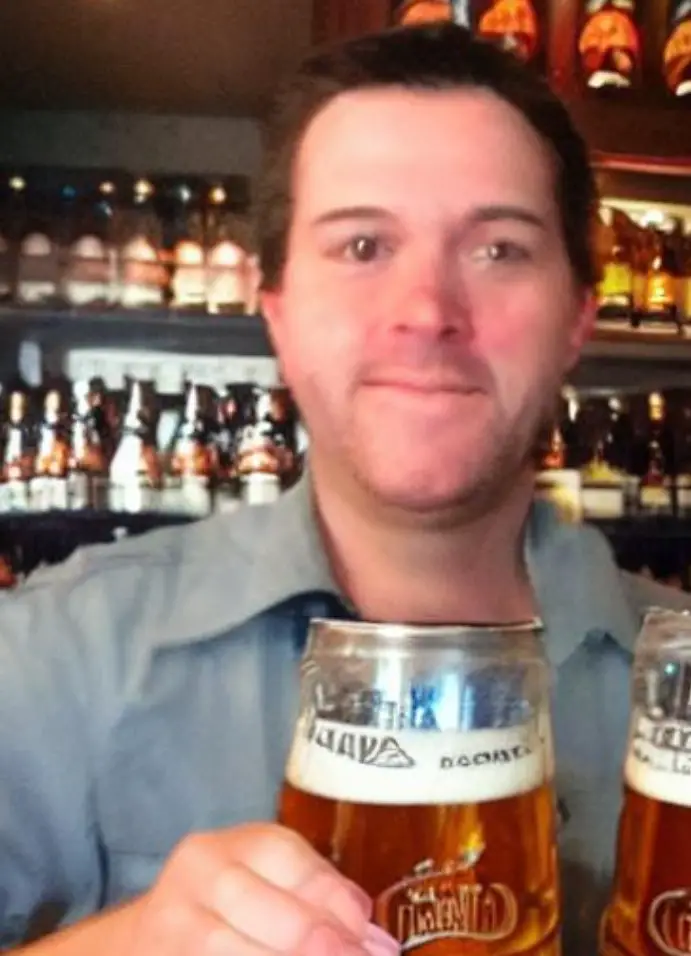 I am a passionate beer connoisseur with a deep appreciation for the art and science of brewing. With years of experience tasting and evaluating various beers, I love to share my opinions and insights with others and I am always eager to engage in lively discussions about my favorite beverage.