The following is a list of all the best beers that you can drink for the month of May. There are still plenty of occasions to celebrate during this wonderful month, so it's always nice to have a beer handy for the occasion. Of course, you are more than welcome to drink any of these beers no matter what time of the year it may be, but we figured that these beers really suit the fresh flowers and beautiful, warm atmosphere that come with this month. 
To create this list, we sought the opinions of some of our friends – And they're a varied sort this time. These weren't just limited to our usual go-to groups of brewery owners and brewery workers. In the end, this resulted in a very varied list as well in regard to May beers. So if you are itching to know which beers these are, then keep on reading to find out. 
What Type of Beers Are Better for May?
The beers here all come in different flavors, different colors, and types – But they are united under the common theme of being refreshing, and just perfect for the cool spring weather. There are also a few beers here that are catered to a specific holiday. 
1. Woven Water Brewing Anomaly 
A hop-filled lager brewed using plenty of oats, malts, and Hallertau Blanc hops. Drinking this beverage in the middle of spring gives off a pleasant feeling, especially with the beautiful clouds and clear sky rolling by. The aroma is gorgeous, with hints of floral, citrus, and biscuit notes. 
2. Humble Sea Deeeeep Fog 
An imperial-style beer with a taste that is juicy, with hints of stone fruit. There are also hints of ripe citrus and some grassy notes, caramel sweetness, and biscuity malt. It's also got a medium body with moderate carbonation that won't overwhelm first-time drinkers. 
3. 18th Street Brewery Best Patio Pils
The flavors of this beer are just as fresh as the morning spring air. A perfect day like this deserves a perfect beer such as this one – So don't hesitate to crack open a can and enjoy its flavors of honey, crackers, and a malty base with some earthy and spicy hop aftertaste. 
4. Original Stormtrooper Space Craft Beer Emperor Super Session Pale Ale
Unleash your inner Jedi on May 4th by drinking this craft ale made for Star Wars fans, by Star Wars fans. It's a beer that is full of flavor, thanks to the combination of Carahell malts and Vienna malts that provide the drink with a biscuit flavor. 
5. Jungle Boogie, Marz Community Brewing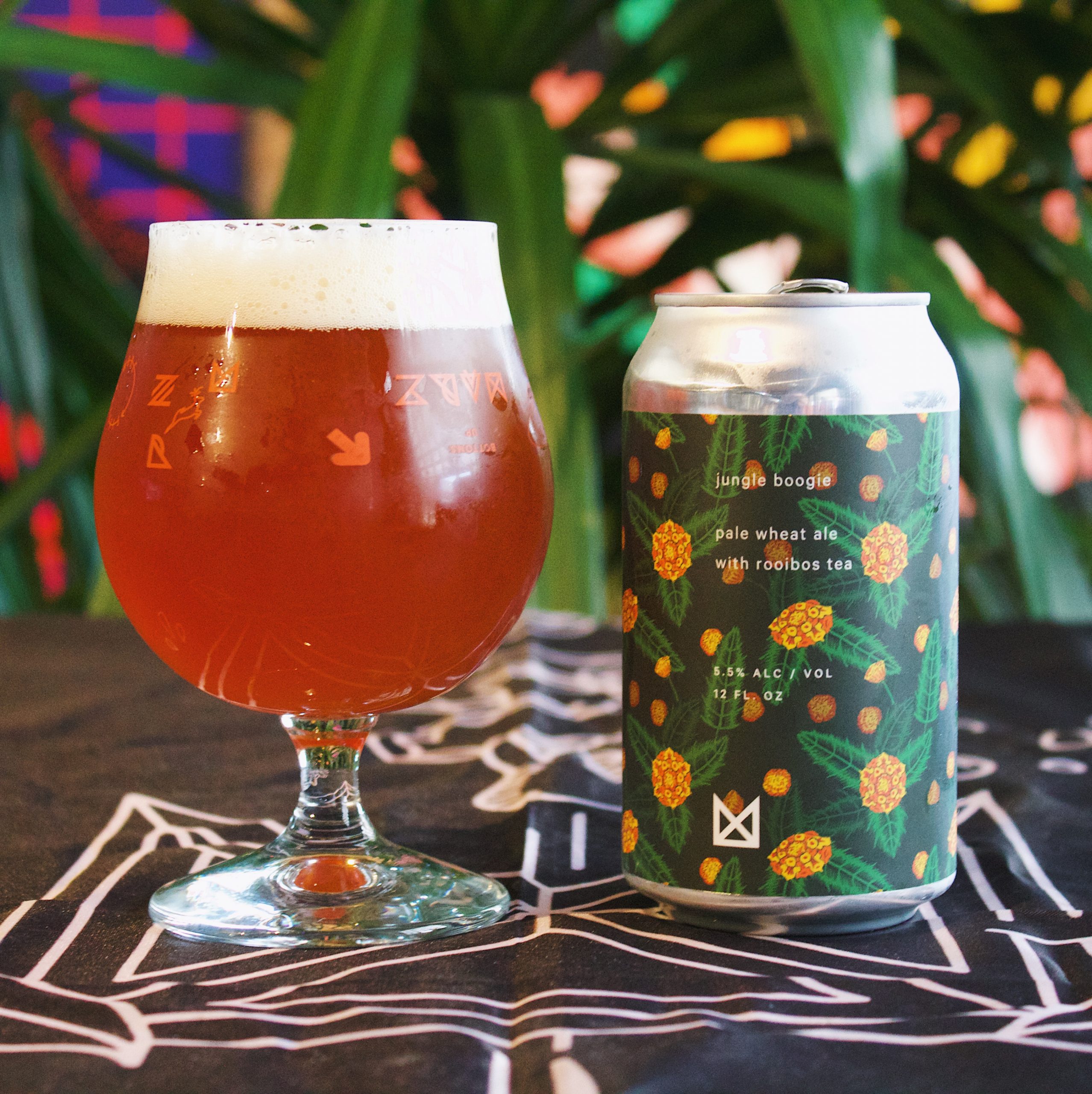 It may seem like just your average wheat beer, but Jungle Boogie is different – Instead of the usual bready and light flavor profile, the brewers have used a grain bill of various kinds of wheat to give the body a type of amber-colored beverage, with a matching caramel sweetness. 
6. Materfamilias Mothers' Brewing Company 
If your mom loves beer, be sure to give her a can of this beverage on her special day. It's a wonderfully delicious beer that comes with aromas of bourbon, vanilla, coffee, roasted barley, and chocolate. Drinking a can of this smooth beverage feels like a warm hug from mom. 
7. Drunk Fruit Yuzu Hard Seltzer 
Since May is AAPI heritage month, be sure to purchase a beer from an Asian-American or Pacific Islander brewery such as this beverage – This cute packaging is loaded with flavors of orange, and lime, with an earthy undertone. It comes in three flavors and was inspired by the popular Japanese soda, Ramune. 
8. Fair State Brewing Cooperative Pils
We believe that a good way to celebrate Labor Day is to kick back, relax, and chug down a clean and easy beer. This product is the classic pilsner beer and is loaded with tons of hops, giving it a bitter finish. Not only is the beer very simple in regards to ingredients and packaging, but it's also delicious. 
9. Corona Light 
Of course, we can't forget about Cinco de Mayo – And this alcohol-fueled holiday calls for a beer that is quintessentially Mexican-American. Best enjoyed with a meal of heavy meats such as steak burritos, tacos al pastor, or even barbecues.
What Beers to Avoid for May? 
These beers might seem delightful to drink, but they just don't suit the overall fresh mood that May usually brings. Some of them contain a higher ABV or are perfect for chugging down on other colder seasons, such as fall or winter. 
1. Koelschip Oblix 
This Dutch beer has a rather high ABV of 45%, with a bright yellow hue and a tart, sweet taste, like lemonade with a kick. Drinkers have described the beverage as having a soapy flavor with a spicy kick.  
2. Ommegang Double Barrel Dubbel 
With its bold red color and sweet, acidic flavors, this seems like beer disguised as wine. Pair this up with a filling meal such as roast beef over mashed potatoes or with strong, pungent cheeses like cheddar. 
FAQ About the Best Beers for May 
What's A Great Party to Throw During Spring?
At least 30% of Americans consider spring as their favorite holiday. So why not throw a gorgeous spring-themed bash to celebrate? Go for something picturesque, such as a garden brunch, and serve some tea and finger sandwiches. If you want to put alcohol in the mix, pick from one of the beers on our list, or go for a zippy orange cocktail instead, such as a mimosa. 
A Summary of the Best Beers for May 
These drinks are all amazing in their own right, but if we were to give a beautiful flower crown to one of these beverages for the ultimate May beer, then we would have to go with the Woven Water Brewing Anomaly. It's a drink that is refreshing and captures the true feeling of spring nicely. Be sure to buy a can or two if you have enough time to relax and watch the flowers bloom.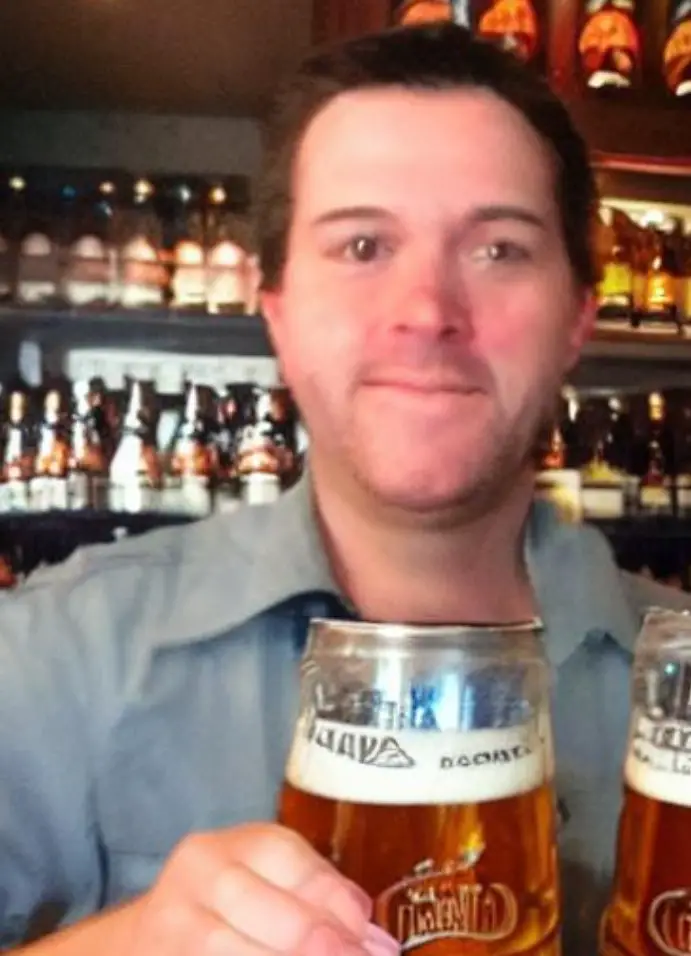 I am a passionate beer connoisseur with a deep appreciation for the art and science of brewing. With years of experience tasting and evaluating various beers, I love to share my opinions and insights with others and I am always eager to engage in lively discussions about my favorite beverage.