How many of you want to visit the 'Lungs of Europe?' Don't know about this place? Well, it is Belarus!
One of Europe's most serene and picturesque lands, Belarus is a country with an exotic nightlife and vibrant beer culture. The display of exceptional craftsmanship serves locals and foreigners with the highest quality aromatic flavors.  
If you are a visitor planning to explore the emerging beer scene in the country, you are at the right place. Here is the list of the ten best Belarusian beer brands for tourists to discover and enjoy. 
1. Bierbank Stout
Believe it or not, Stouts are the most flavorsome beers among others. They have a complex flavor profile brewed to perfection. Bierbank Stout is not different than others. It is an Imperial Stout for the style, with a deep black body and a small foamy beige head. Also, it contains 11.5% alcohol by volume.
The nose suggests peppery notes with caramel, coffee, roasted malt, chocolate, and spicy taste. It provides a full-bodied, rounded feel with a peppery finish. You can serve Bierbank Stout at dinner to sweeten the flavor of your meal.
2. Alivaria Porter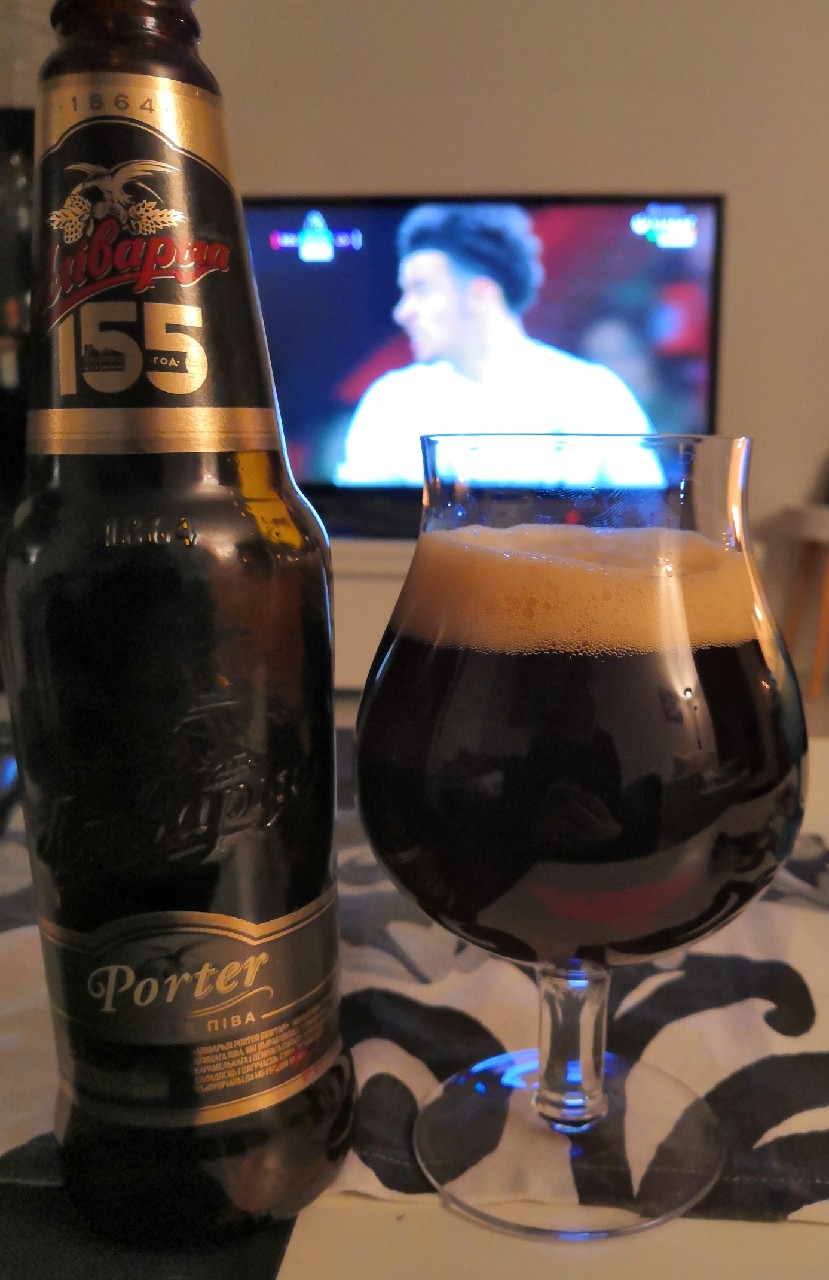 A tasty Baltic Porter with a strength of 6.5% ABV is Alivaria Porter introduced in Minsk, Belarus. It is among the top-notch beer brands there. Alivaria pours a brownish-ruby hue that looks decent beneath the foamy beige-colored head. 
The malt, plums, prunes, dates, fruits, and caramel aroma improve the flavors with a matchless taste. It feels smooth on the palate with a medium and moderately-balanced body. Also, balanced carbonation works wonders for the texture and overall beer profile.
3. Lidskae Aksamitnae
Have you ever tried Dunkel Dark Lager before? If not, now is your chance to unveil the authentic taste of Lidskae Aksamitnae. It has an amber body and a frothy white head of bubbles. The head retention is average, with moderate lacing.
The smell is caramel, mild roasted malt, chocolate, licorice, nuts, and hops. Its taste brings out the dark malt and creamy touch. The body is medium with soft carbonation, while the texture is oily. It is a display of absolute perfection!
4. Mad Frog Deep Irish Red Ale
Do you want to feel relaxed? Try Deep Irish Red Ale!
Deep Irish Red Ale is a product of Mad Frog, a renowned brewery in Belarus. It has a hazy ruby body with a foamy head that stays stable till the last sip. The aroma and taste offer malt, candy, and caramel flavors. Undoubtedly, it is a malt-forward Red Ale with slight hoppy bitterness. 
It is a medium-bodied beer with lively carbonation and a perfect texture. Moreover, you can also taste other beer variants brewed by Mad Frog because they all are worth trying. 
5. Midnight Project ERIS vs. Naga
Midnight Project ERIS vs. Naga is an Imperial Flavored Stout with a strength of 13% ABV. The body is black, while the head is beige with lively carbonation. 
The scent and taste offer roasted malt, chocolate, licorice, caramel, coffee, spices, and chili. It is a full-bodied beer with low carbonation and a pleasantly warm finish. Serve this delicious Stout with your favorite food and enhance its flavor ten times.
6. Westmalle Extra
A Belgian Pale Ale, Westmalle Extra is one of Belarus's most-consuming international beer brands. The beer pours a cloudy light golden color with a white head of foam. It contains 4.8% alcohol by volume.
The smell is yeasty and citrusy with hints of grains, while the taste is as same as the aroma. With moderate bitterness and medium carbonation, the mouthfeel is pleasant and smooth. Westmalle Extra is a perfectly-balanced beer. You can serve it at any event because of its enjoyable character.
7. Malanka Pramien: Batch #03
Like Porters and Stouts, Saison is among the most flavorsome beers in the global beer industry. It has a 6.5% alcohol content. With a hazy golden body and a well-retained white head, Malanka Pramien: Batch #03 offers malt and lactic aroma.
The taste reflects the nose with a medium to heavy sour flavor. Malanka is a medium-bodied Saison with lively carbonation. It feels tasty on the palate. The finish is spicy, but the beer is highly drinkable. Don't forget to add it to your next evening's party. 
8. 3 Fonteinen Oude Kriek
If you haven't tried a Lambic beer before, you can find one in Belarus. Its name is 3 Fonteinen Oude Kriek. The body is murky reddish-brown with a tan head that fades away quickly. 
The aroma is funky yeast, cherries, and citrus fruits, while the taste follows the nose with hints of apples, lactic, and wood. It gives a tart and sour feel with a medium body and average carbonation. Moreover, this Belgian beer is complex but has absolute deliciousness!
9. Krinitsa Porter 8/20
Any Porter lover here? Check out the robust beer profile of Krinitsa Porter 8/20!
It is an Imperial Porter brewed to perfection with excellent quality ingredients. Consider it among the best-selling beers in Belarus. Pour a glass of Krinitsa to view the elegant appearance with a mahogany body and a beige head.
The mild roasted smell with dried fruits, dark malts, caramel, plum, licorice, and floral hop flavors sweeten the taste of this deliciously creamy Porter. It is a full-bodied beer with soft carbonation and a medium-sweet finish. Krinitsa is an absolute delight with high drinkability.
10. Axiom Brewery Foam Climb
Another international beer brand in Belarus, Axiom Foam Climb, is a West Coast IPA for the style. It is a renowned beer brewed in the Czech Republic with a strength of 6.5% ABV. Foam Climb pours a cloudy amber color with a fluffy white head. The appearance is a treat for the eyes. 
With a biscuity, malty, and citrusy aroma, the taste of Axiom Foam Climb offers caramel malt with resinous, herbal, and tropical hops. The hints of pine, grapefruit, and mango improve the flavor. It finishes with a medium bitterness with tropical fruitiness in the aftertaste. The beer feels smooth on the palate with moderate carbonation.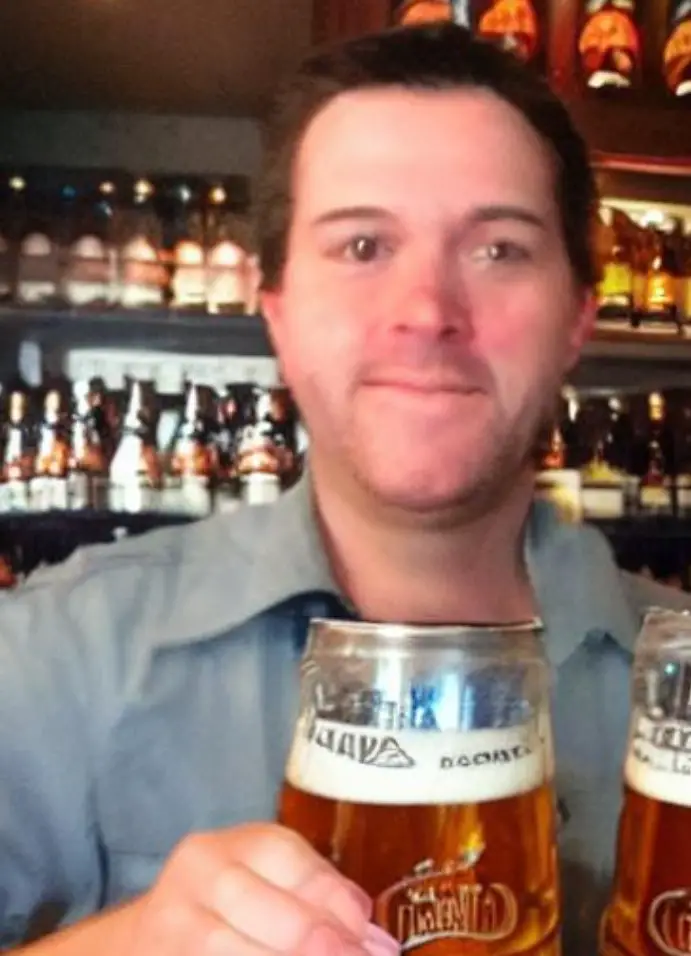 I am a passionate beer connoisseur with a deep appreciation for the art and science of brewing. With years of experience tasting and evaluating various beers, I love to share my opinions and insights with others and I am always eager to engage in lively discussions about my favorite beverage.