Is Barleywine a wine or something else? That is a question people often ask when this word pops up in their minds. 
To simplify things, a Barleywine is a distinct beer style brewed with highly bitter hop flavors and alcohol strength. The brewing heritage dates back to the era of ancient Greek. It is like a Strong Ale beer that depends on rich barley malt, heavy hoppiness, and high alcohol content.
Need a compilation to pick the best one? Here is the list of the top ten exciting Barleywine beer brands. 
1. Sierra Nevada Bigfoot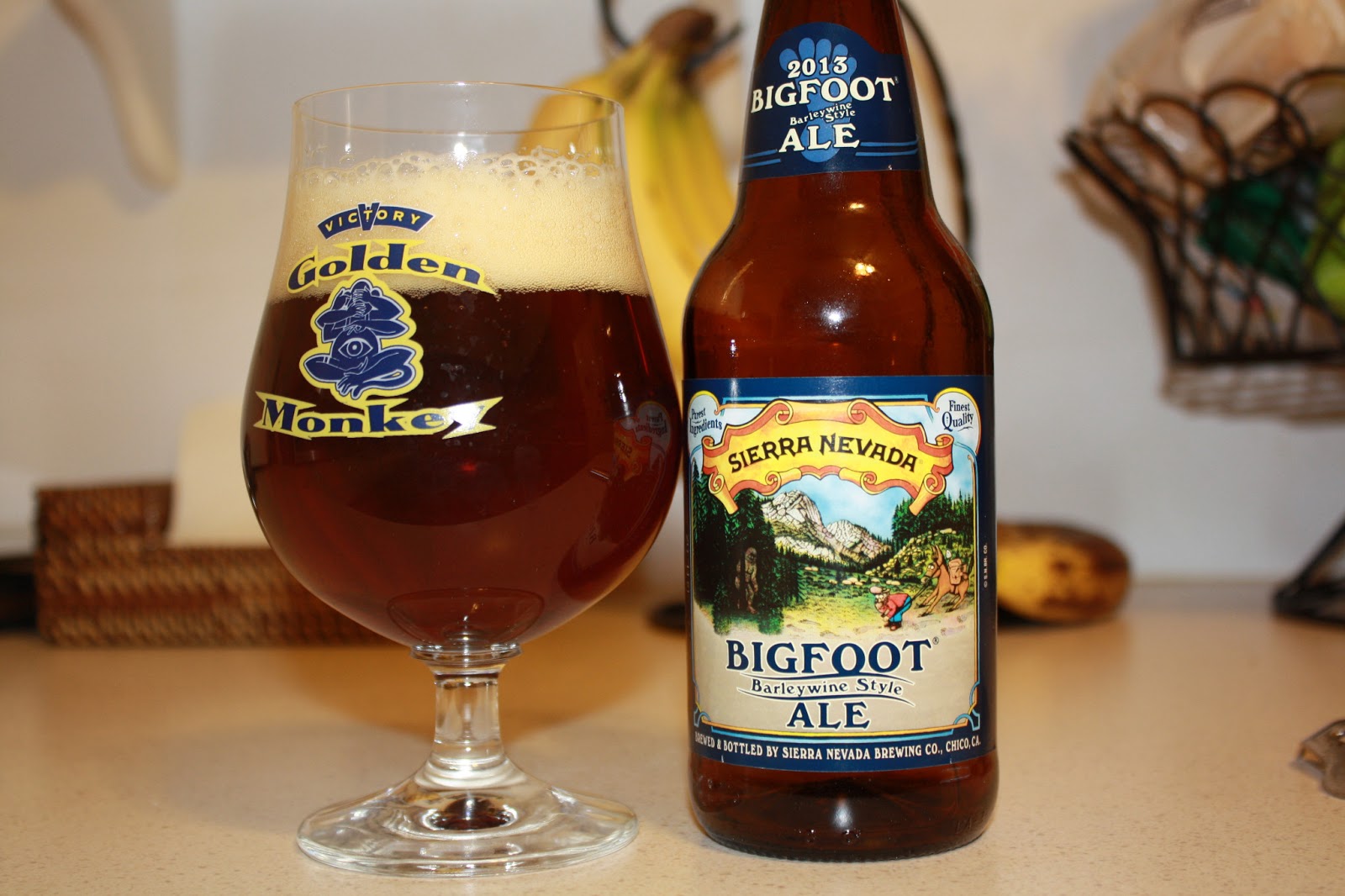 Name a better Barleywine than Sierra Nevada Bigfoot. The spark one can feel for Bigfoot is hard to find anywhere else. It is a Barleywine with more hops, malted barleys, and alcohol strength. The deep red shade creates a compelling impression, while the 9.6% ABV seems right for this American Barleywine. It forms a nice-looking beige head that lasts long.
The maltiness, dry fruits, caramelized notes, and piney hops work wonders for this style. It provides warmth and a fizzy mouthfeel with a pleasantly dryish finish. A fun fact about Bigfoot is that it becomes better and smoother with flavors if you age it. 
2. Anchor Old Foghorn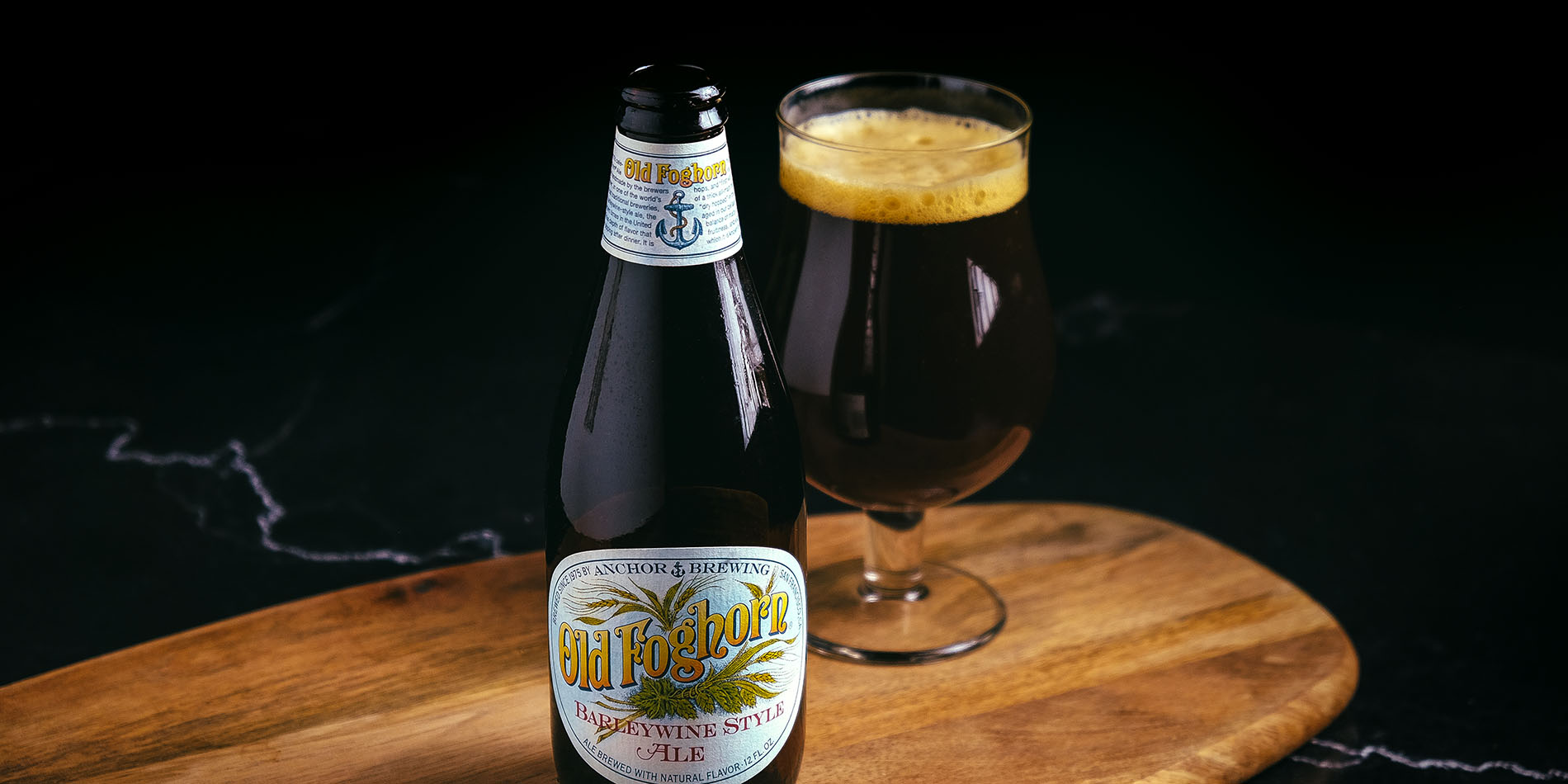 Fermented with genuine Ale Yeast, Anchor's Old Foghorn is an English-style Barleywine produced and delivered by Anchor Brewing Company in the United States. It is a highly boozy beer with a 10% ABV. The haziness in its ruby amber shade creates a beautiful impression, while the off-white head recedes to a nice-looking thin ring. 
Its complexity of flavors adds attractiveness to its beer profile. The caramel malt with brown sugar flavor and fruity esters in the nose combined make a unique and delicious taste to serve at year-round functions. Old Foghorn offers a medium to full-bodied mouthfeel with creaminess in every sip and a soft, warm finish. Undoubtedly, it is a wonderful Barleywine with a perfectly-balanced silky, smooth character. 
3. Old Backus Barleywine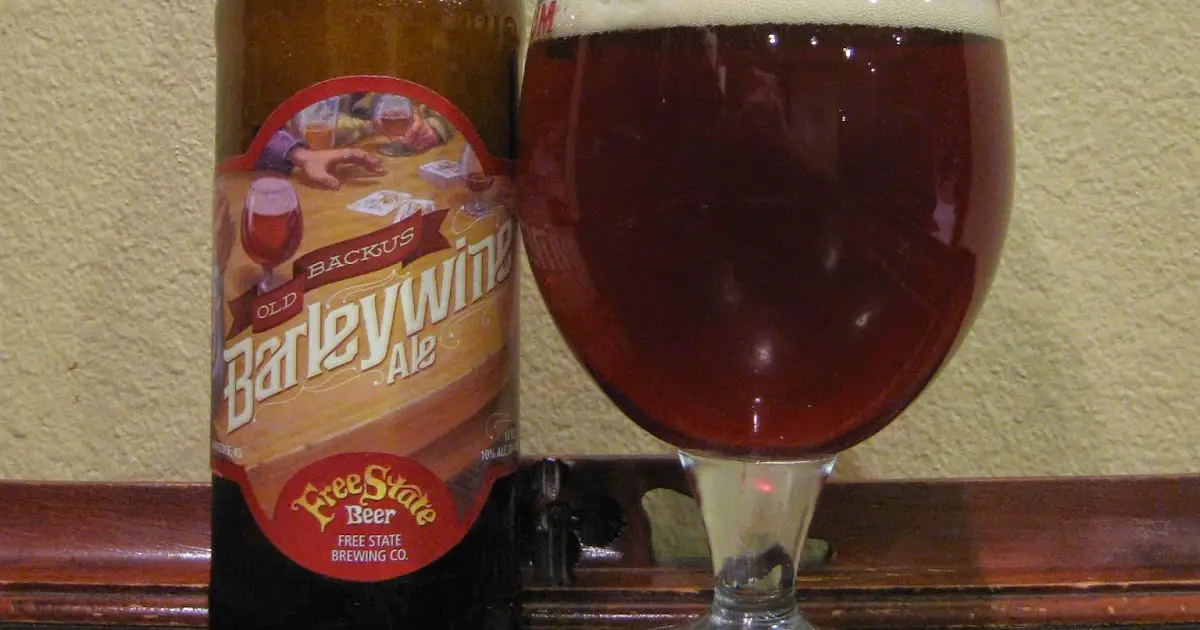 Another American Barleywine ready to win your heart is Old Backus, brewed by Free State Brewing Company. At 10.5% alcohol level, Old Backus possesses barley malts (2000 pounds) and hops (55 pounds). The amber color extracted from the excessive malts gives a catchy impression, while the foamy head, with its off-white appearance, has a separate fan base. 
Old Backus Barleywine offers a sticky mouthfeel with caramelized malt nose and balanced hoppiness in the flavor. With its full-bodied character, the soft finish provides a distinctive taste you can only experience while drinking a Barleywine. The overall beer profile with a lovely texture, finest carbonation, and outlandish flavor is worth praising. 
4. Goose Island Bourbon County Barleywine (Two-Year Reserve)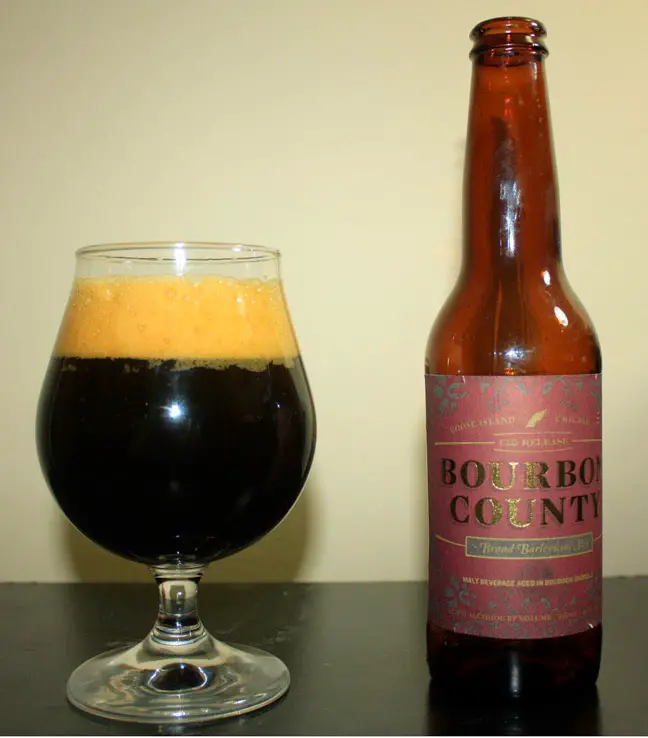 Patience can bring wonders nobody could think of. After being reserved for two years in bourbon barrels, Goose Island Bourbon County Barleywine ages like fine wine. The pour is darkish brown, but the minimal beige-like head is an utter disappointment as it disappears in no time. 
Its fruity nose with caramel malt, toffee, and molasses generate a flavor hard to find anywhere else. The taste of brown sugar, bourbon, and coffee cake further improves the flavor of Goose Island Bourbon Barleywine. Its sticky, soft mouthfeel, with a slippery texture and soft carbonation, makes it more enhanced and tasteful.
5. Anchorage A Deal With Evil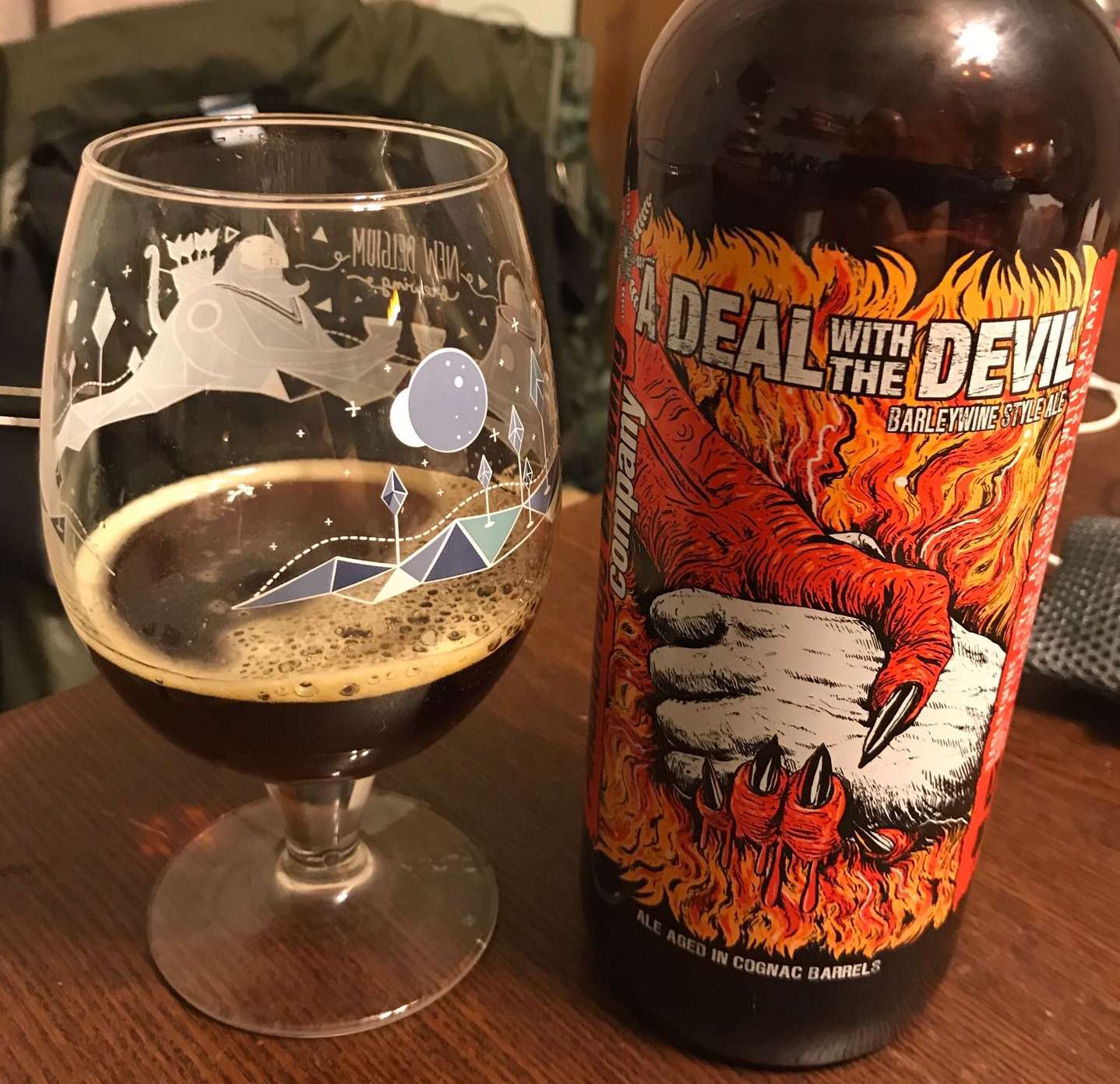 Anchorage is renowned for its funky-style heavy, boozy Barley wines. One of the best-known beers is a doubled oaked A Deal With Evil brewed with plenty of other Barleywines to generate an unforgettable taste. Aged for many years to bring the best-quality taste from the blended ingredients, Anchorage has a murky brown hue that looks elegant when poured into a glass.
The alcohol strength is one of the highest in the history of Barleywines, i.e., 17% ABV. Its brown sugar, oak, wine, and malt taste develop a tasty flavor to enjoy on special occasions. 
6. AleSmith Old Numbskull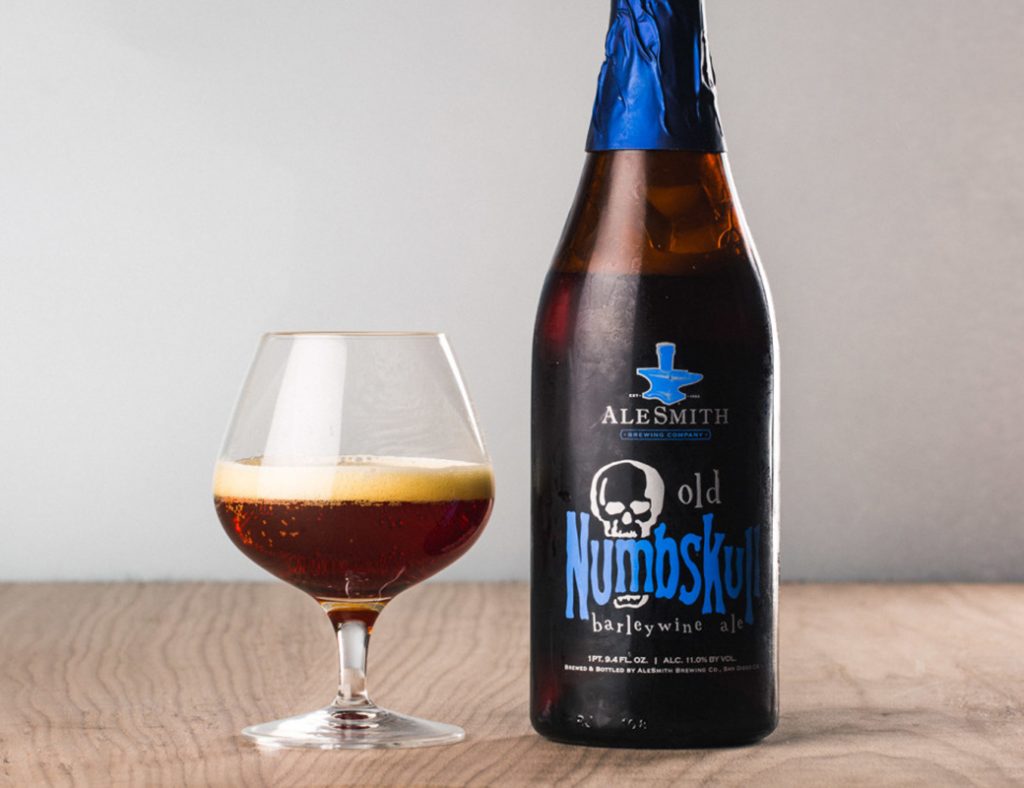 Californian Brewing Company, AleSmith enjoys fame in the United States because of their best-selling product, Old Numbskull. With an 11% to 13% ABV level, this Barleywine has a transparent red-amber color with a fruity, floral, and malty scent.
The malted barley goodness with floral hoppiness is the highlight of Old Numbskull. Its creamy, soft, and full-bodied mouthfeel provides a satisfying taste with a bitter-sweet flavor in the background. AleSmith Old Numbskull is a plain delight.
7. Sucaba
Sucaba is among the top-rated Barleywines in the United States. Its dark brownish color with a beautiful off-white head adds elegance to its appearance. The nose suggests raisin, oak, fig, caramel, sweet grains, molasses, biscuity malt, and hops, while the taste matches the aromatic notes. 
The complexity of its flavors makes it ten times better than a regular beer with 13% ABV. Its soft carbonation, full-bodied feel, and sticky texture sweeten its overall impression. 
8. Mother Of All Storms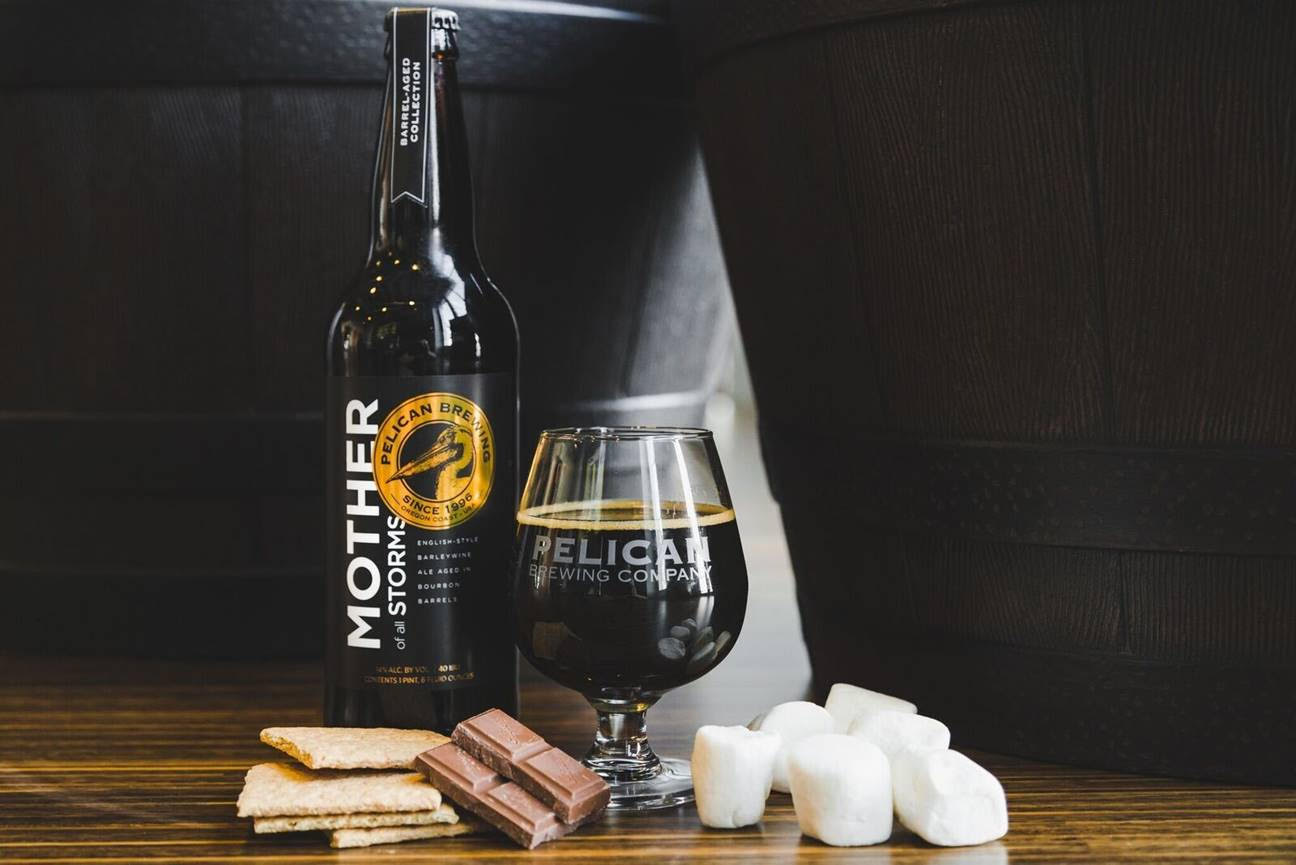 'The older, the better' goes perfectly well with Pelican's Mother of All Storms Barleywine. It is a mesmerizing combination of elegance, resilience, and deliciousness. Inspired by English brewing heritage, Pelican extracted impeccable notes from the oak, bready malt, toffee, bourbon, vanilla, malted barley, and hops to deliver the matchless taste for this English-style Barleywine.
The ruby-brown Mother of All Storms Barleywine presents a full-bodied mouthfeel with a less hoppy flavor in the background. There is stickiness in the finish, while the booziness is balanced. 
9. Side Project Anabasis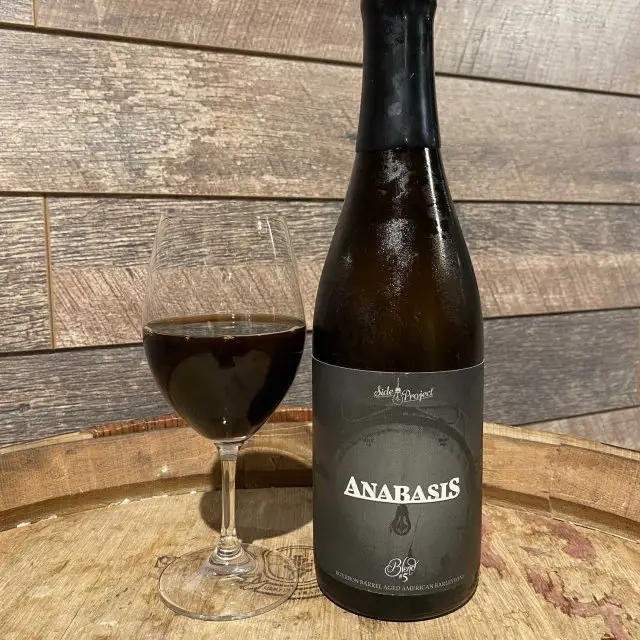 Anabasis by Side Project Brewing Company is a treat for beer enthusiasts because of its delicious flavors. The genre is American Barleywine with 14% ABV. Its deepest dark hue with lively carbonation looks sleek, but no prominent head or lace forms for the style.
The composition of dark fruit, bourbon barrel, woody notes, oaks, cherries, and hops is worth applauding, creating a complex flavor profile. Anabasis is an elite beer with a creamy mouthfeel and satisfying aftertaste.
10. Great Divide Old Ruffian – Barrel-Aged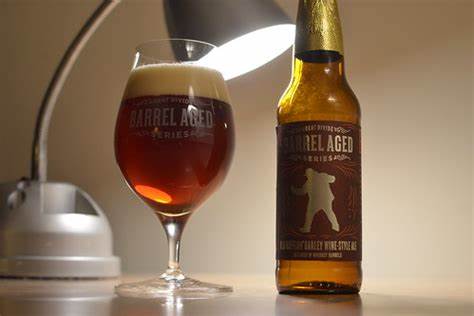 With an eye-catching label design, Great Divide Old Ruffian – Barrel-Aged is a worth-tasting Barleywine to start any event. The aggressive pour delivers a dark brown shade with a short-lasting tan head of bubbles. 
Its complex flavor profile has several flavors, such as toffee malt, caramel malt, molasses, dry fruit, roasted malt, vanilla, and oak, with subtle hoppiness. Stickiness in mouthfeel makes it tastier than other beers.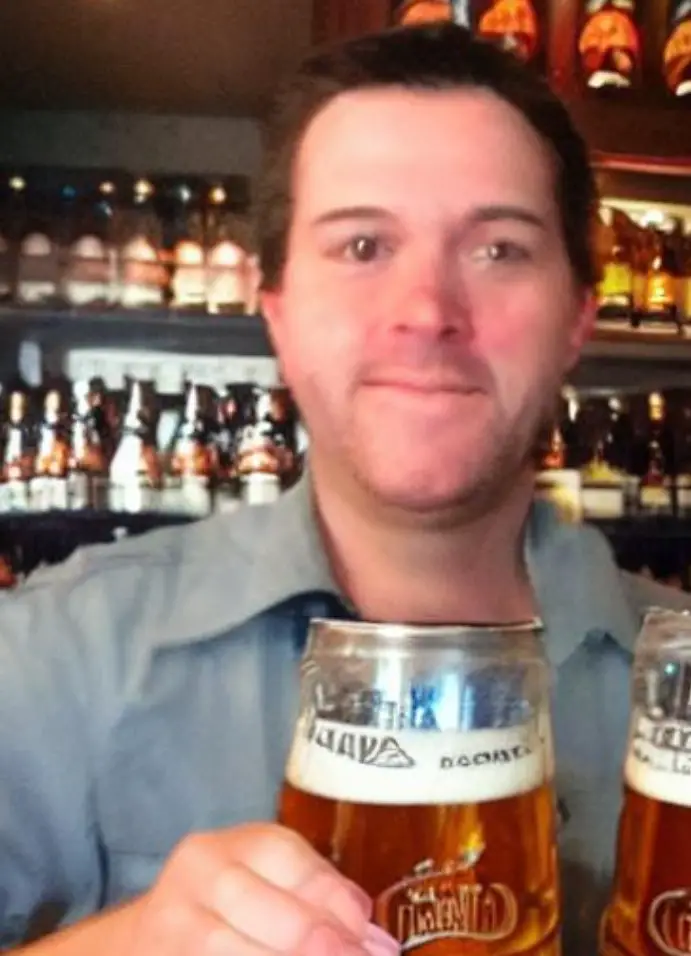 I am a passionate beer connoisseur with a deep appreciation for the art and science of brewing. With years of experience tasting and evaluating various beers, I love to share my opinions and insights with others and I am always eager to engage in lively discussions about my favorite beverage.