In 2021, The Brewers Association, a national trade organization representing small and independent brewers in the USA, ranked the top 30 largest beer companies by sales volume. The top 30 breweries were selected from a total of 9118 breweries operating in the United States. Among them were 1886 microbreweries, 3307 brewpubs, 223 regional craft breweries, and a whopping 3702 taproom breweries.
Here are the brewing companies that made it to the top 30:
1. Anheuser-Busch Inc.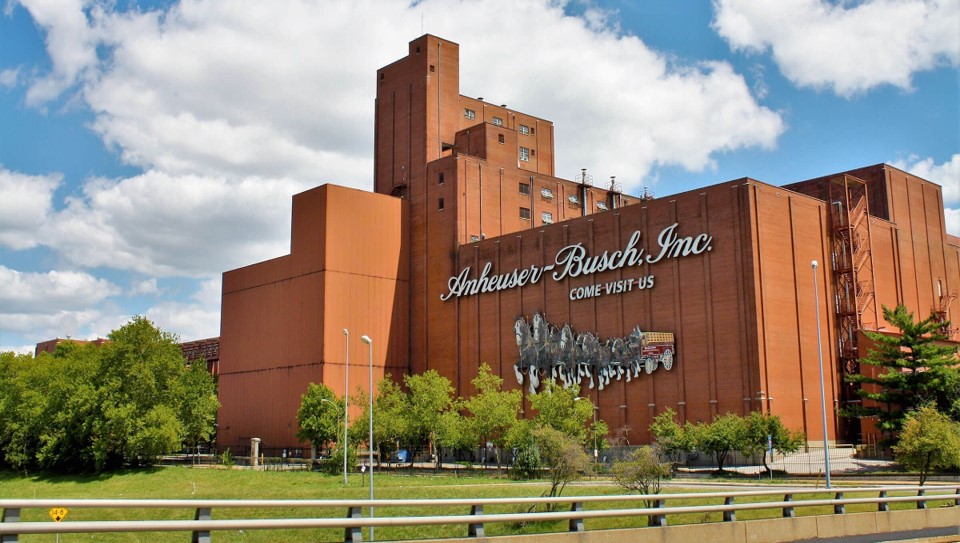 Operating some of the most popular beer brands in the world, Anheuser-Busch Inc. tops the list of largest beer companies in the United States. It produces and sells some of the most popular brands, including Budweiser, Bud Light, Michelob Ultra, and Busch. According to Statista, this company's annual revenue was 54.3 billion U.S. dollars in 2021. This beer company conquered the market with a little under half of the total market share in the United States.
2. Molson Coors
An American-Canadian brewing company, Molson Coors is another big player in the beer industry and was ranked second in the top 30 beer companies list. With popular brands like Coors Light, Miller Lite, Blue Moon, and Molson Canadian to its name, this company reportedly earned 10.28 billion U.S.U.S. dollars in 2021, according to CNBC. So, while not quite as powerful of a presence in the market as Anheuser-Busch, Molson Coors still has an impressive footprint in the beer industry in 2021.
3. Constellation Brands
Constellation Brands is another major beer brewing corporation. Constellation brands are based in the United States and own some of the most popular beer brands in the market, including Corona, Modelo Especial, and Pacifico. Constellation Brands reported a total revenue of 9.355 billion dollars in 2021, which earned them 3rd place in this list of top beer companies.
4. Heineken USA
Heineken USA is a subsidiary of Dutch beer giant Heineken. The company has an impressive line of beers, including Heineken, Amstel, Dos Equis, Newcastle Brown Ale, and many more. In their early years, they won several awards, including the gold medal of Medaille d'Or at the International Maritime Exhibition and Diplome d'Honneurs at the Paris Expo 1883. Heineken USA reported a total revenue of 3.87 billion U.S. dollars in 2021, making it the 4th biggest beer company in the world.
5. Pabst Brewing Co.
Pabst Brewing Company is one of the oldest breweries in the United States, dating back to 1844. Founded by Jacob Best in Milwaukee, Wisconsin. What started as a tiny local brewery, Pabst skyrocketed in popularity to become an iconic American beer brand with national recognition. Over the years, Pabst has brewed a wide range of iconic beer styles, including its flagship lager – Pabst Blue Ribbon. Because of its popularity, Pabst earned 5th place in the list of top beer companies.
6. Diageo
Diageo is a British multinational alcoholic beverage company. It is also the world's largest producer of spirits. Its portfolio includes some of the most well-known brands in the world, including Guinness, Smirnoff, Johnnie Walker, and Captain Morgan. Diageo may not be the biggest beer company in the world, but it has earned 6th place thanks to its impressive collection of international brands.
7. D. G. Yuengling and Son Inc.
The oldest operating brewing company in the United States, D. G. Yuengling, and Son Inc, has been around since 1829 and is still a family-owned and operated business. Although their distribution is mostly limited to the East Coast, they still hold an impressive 7th place in this list. Yuengling Traditional Lager, Light Lager, and Black & Tan are some of their most popular beers.
8. FIFCO USA
FIFCO USA is a Rochester, New York-based brewing company founded in 2009. Even though they are not as established as some other companies on this list, they remain one of the biggest brewing organizations in the United States, with a wide array of brands and distribution across multiple states. Their commitment to quality and innovation has earned them an impressive 8th place here.
9. Boston Beer Co.
Boston Beer Co., the company that brings us the famous Samuel Adams beer, is another one of the largest beer companies in the USA. They are a staple of American craft brewing, having been around since 1984 and proud to create delicious, unique beers that are always pushing the boundaries of flavor and style. Except for the Samuel Adams line-up, they also brew the Twisted Tea and Angry Orchard hard ciders.
10. Sierra Nevada Brewing Co.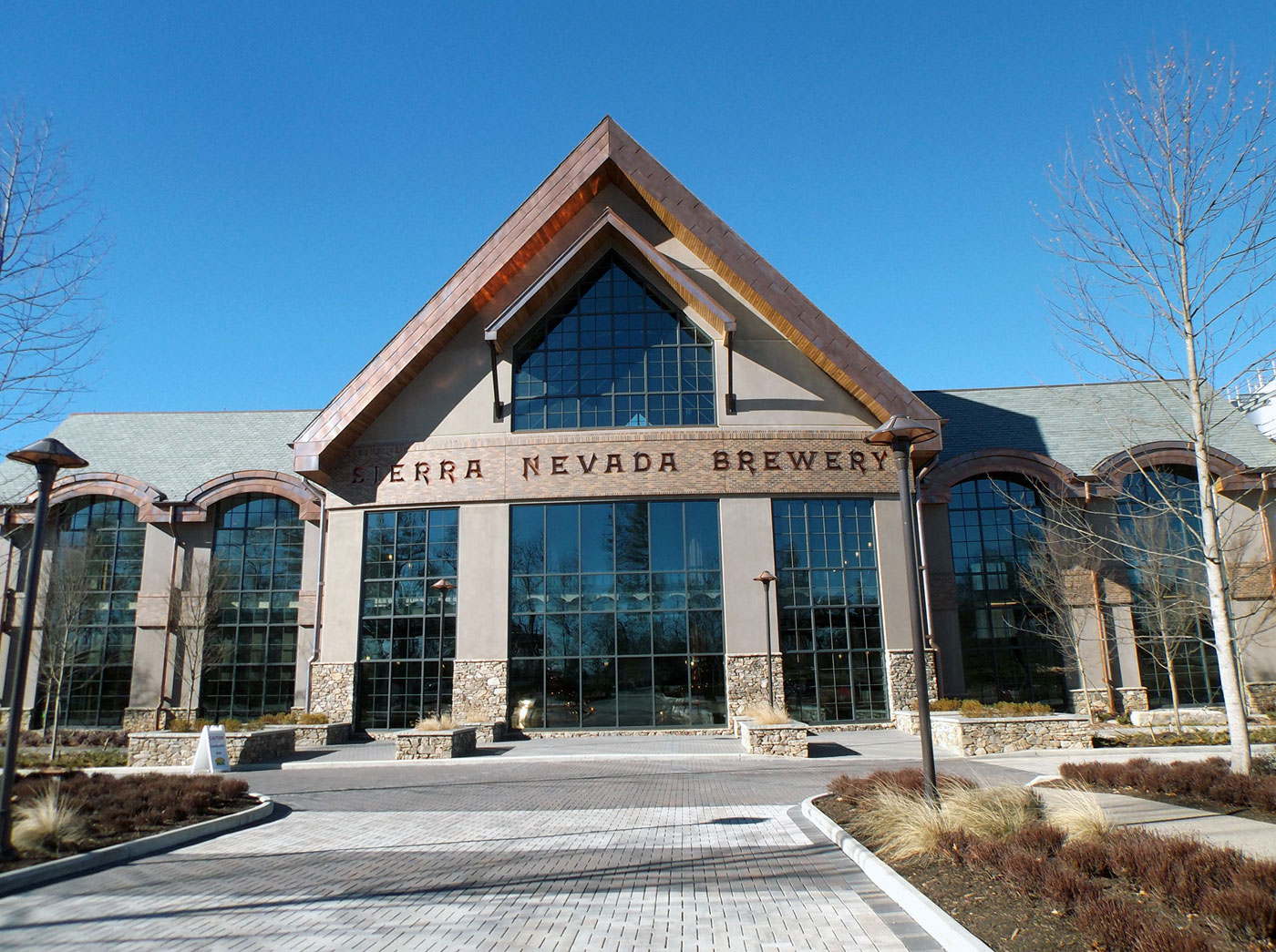 Sierra Nevada Brewing Company is the seventh-largest brewing company in the USA, albeit it received the 10th spot on this list. They are pioneers in the craft beer industry, not only producing some of the most iconic beers like their Pale Ale and Torpedo Extra IPA but in growing the craft beer movement. They have been around for over 40 years and continue to innovate and bring new ideas to the table, making them one of the top craft beer companies in the U.S.
11. New Belgium Brewing Co. / Kirin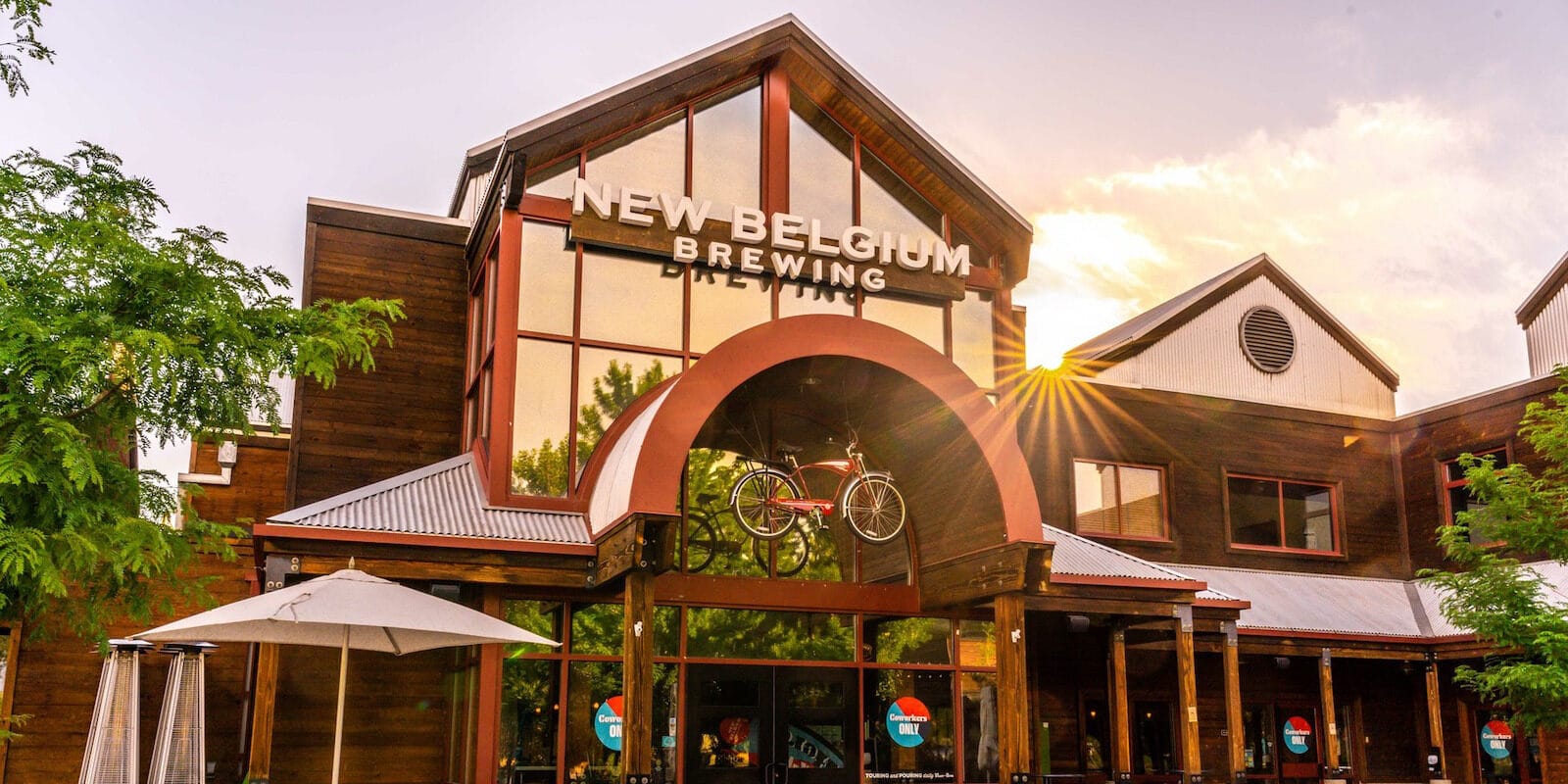 New Belgium Brewing Company is an American craft beer company that was founded in Fort Collins, Colorado, in 1991. They are owned by the Japanese brewing company Kirin and are distributed in all 50 states. Their flagship beer is Fat Tire, an amber ale that has become widely popular both here in the U.S. and abroad. They also have an extensive portfolio of other beer styles, such as sours, IPAs, lagers, and pilsners. Their commitment to brewing quality, innovative beers has made them one of the top craft breweries in the U.S.
12. Duvel Moortgat USA
Duvel Moortgat USA is the American branch of the Belgian beer giant Duvel. They are based in Cooperstown, New York, and have been in operation since 1997. They are known for their Belgian-style ales, which include the classic Duvel, La Chouffe, and Maredsous. Other popular Belgian-style beers brewed by Duvel include the De Koninck, Liefman's Goudenband, and Vedett Extra.
13. Founders Brewing / Mahou San Miguel
Founders Brewing – also known as Mahou San Miguel USA – is a Michigan-based craft brewery that has been around since 1997. Wikipedia states that the brewery is known for its award-winning beers, including Centennial IPA, Dirty Bastard Scotch Ale, Kentucky Breakfast Stout, and Founders Porter. In 2014, Mahou San Miguel acquired a 30 percent stake in Founders, which they have since increased to 90 percent. Despite the Spanish company's ownership, the brewery has maintained its commitment to producing high-quality, innovative craft beers for beer lovers around the world.
14. Gambrinus
Gambrinus is a family-owned company that owns Spoetzl Brewery (originally Shiner Brewing Association) in Shiner, Texas. This brewery has been a part of the craft beer scene since 1909 and is still going strong today. They produce a wide range of craft beers, from their flagship Shiner Bock to their smoked porter and IPA. They also offer a limited edition barrel-aged series, giving craft beer connoisseurs a chance to try something truly unique. And their commitment to quality has never wavered; their fermentation process has remained unchanged since their inception.
15. Bell's Brewery, Inc.
Bell's Brewery, Inc. was the 6th largest craft brewery in the United States in 2021; however, it was acquired by Lion Little World Beverages by the end of the year. This brewery hails from Kalamazoo, Michigan, and has been crafting some of the best beers since 1985. Their most popular beer, the Two Hearted Ale, was named the best beer in America for four consecutive years by a leading beer magazine, Zymurgy. They also have a wide selection of seasonal beers, as well as some delicious barrel-aged and sour beers.
16. CANarchy Craft Brewery Collective
The CANarchy Craft Brewery Collective is a collection of seven independent craft breweries in the United States. The collective was formed in 2015 and included the likes of Oskar Blues Brewery, Cigar City Brewing, Perrin Brewing Co., Squatters Craft Beers, and Wasatch Brewery. They specialize in creating bold, innovative beers that push the boundaries of traditional brewing. Canarchy succeeded in stealing the 16th position on the Top 30 list of the Brewers Association in 2021. However, the company was sold to Monster Beverage Cooperation in January 2022.
17. Artisanal Brewing Ventures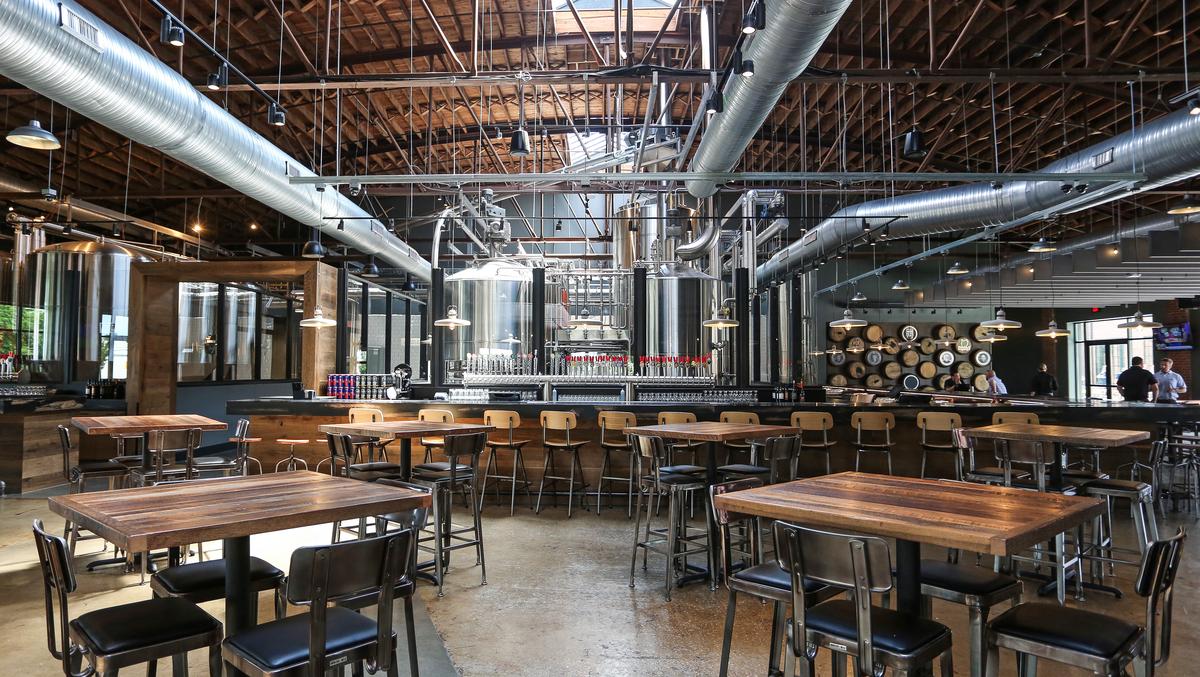 Artisanal Brewing Ventures (ABV) is a craft alcohol beverage company that is dedicated to helping craft beer brands reach their full potential. Founded in 2014, ABV brings together high-volume, craft-centric brands and merges and partners them with top-tier craft breweries such as Southern Tier, Victory, Sixpoint, and Bold Rock. ABV is responsible for creating and distributing some of the most popular craft beers in the U.S.U.S., including Southern Tier's IPAs, Victory's Prima Pils, and Sixpoint's Resin.
18. Stone Brewing
Stone Brewing is the largest brewery in Southern California and the 9th-largest craft brewery in the U.SU.S. Founded by Greg Koch and Steve Wagner in 1996; Stone Brewing has become a leader in the craft beer industry, producing some of the most iconic beers around. From its flagship Double Bastard Ale to its barrel-aged releases of Sublimely Self-Righteous Black IPA and Vertical Epic, Stone Brewing has earned a reputation for producing exceptional beers. It got the 18th rank in this list.
19. SweetWater Brewing Co.
A craft brewery based in Atlanta, Georgia, SweetWater Brewing Co. has been producing delicious beers since 1997. From its signature 420 Extra Pale Ale to its new Hop Hash series of IPAs, SweetWater's beers are packed with flavor and character. Their beers are unpasteurized and unfiltered, making them as fresh as possible. Despite being one of the smaller craft breweries on this list, SweetWater still ranks 19th due to its commitment to quality and variety in its offerings.
20. Deschutes Brewery
Another craft brewery founded in 1988, Deschutes Brewery, is located in Bend, Oregon. Although they're not as well-known nationally as some other breweries on this list, Deschutes deserves a spot here due to their focus on quality and variety. Among their range of beers, Mirror Pond Pale Ale and the Black Butte Porter stand out as two of their most popular and award-winning offerings, according to Wikipedia.
21. New Glarus Brewing Co.
From Wisconsin comes New Glarus Brewing Co., which was founded in 1993. Their Spotted Cow Cream Ale is one of their most popular offerings, and according to their website, they also make a range of fruit beers that are made with only locally sourced ingredients from the state's farms. However, these beers are only available in Wisconsin, so if you're longing to try them, you'll have to take a road trip to Wisconsin.
22. Brooklyn Brewery
Brooklyn Brewery has been a staple of the craft beer scene since its founding in 1988. They offer a variety of German-style lagers as well as IPAs, sours, and stouts, plus their own seasonal beers. Brooklyn Brewery is known for its strong commitment to sustainability, with a focus on using locally sourced ingredients, reducing waste, and giving back to the community.
23. Matt Brewing Co.
Matt Brewing Co. is a family-owned, award-winning brewery located in Utica, NY. According to Wikipedia, they have been creating beers of excellence since 1888 and continue to push the boundaries of flavor with their limited-release ales and lagers. The Saranac line of beers is the company's most sought-after product.
24. Gordon Biersch Brewing Co.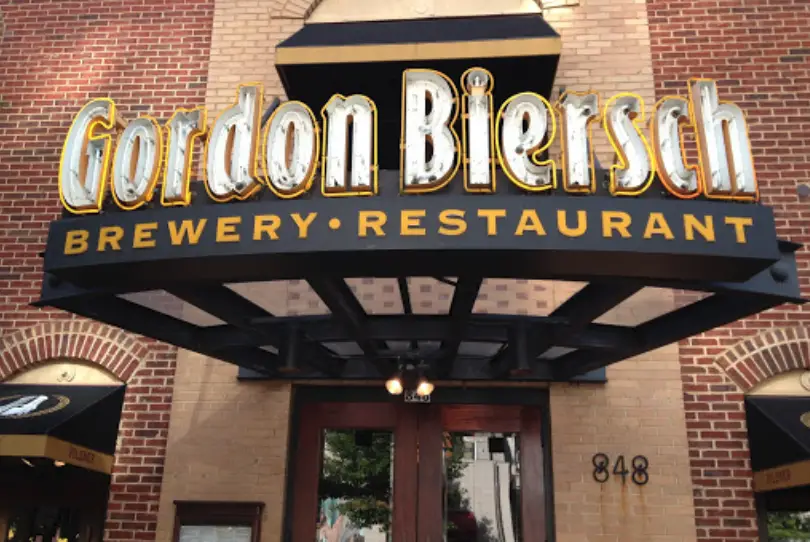 Gordon Biersch Brewing Co. is a popular brewery located in San Jose, California. They specialize in an array of German-style lagers and ales, and their beers are brewed with a commitment to quality and freshness. They have won several awards and accolades over the years, including a Gold Medal at the Great American Beer Festival.
25. Abita Brewing Co.
Abita Brewing Co. is an iconic craft brewery based out of Covington, Louisiana. Since 1986, they have been crafting a variety of unique craft beers, including their flagship beer, the Abita TurboDog. The brewery is also known for its seasonal offerings, such as its Strawberry Harvest Lager. The company expertly crafts its beer with clear, pure water from artesian wells.
26. Minhas Craft Brewery
Minhas Craft Brewery is a family-owned brewery located in Monroe, Wisconsin, that has been around since 1845. This historic facility has gone through a variety of incarnations and is now known for producing some of the most innovative beers available. They have a wide range of craft beers, from their classic lagers to IPAs and even an oatmeal stout. Minhas' beer is made with quality ingredients like local Wisconsin hops and barley, which gives it a unique flavor profile.
27. Stevens Point Brewery
This is another Wisconsin-based craft brewery that has been producing fine beers since 1857. They offer a wide selection of ales, lagers, and IPAs to suit all tastes. Some of their most popular beers include Point Amber Classic and Point 2012 Black Ale.
28. Great Lakes Brewing Company
Great Lakes Brewing Company is an Ohio-based craft brewery that has been producing award-winning beers since 1988. They have a large selection of ales, lagers, and IPAs, as well as seasonal releases. Some of their most popular beers include Edmund Fitzgerald Porter and Dortmunder Gold Lager, perfect for those who like a classic brew.
29. Odell Brewing Co.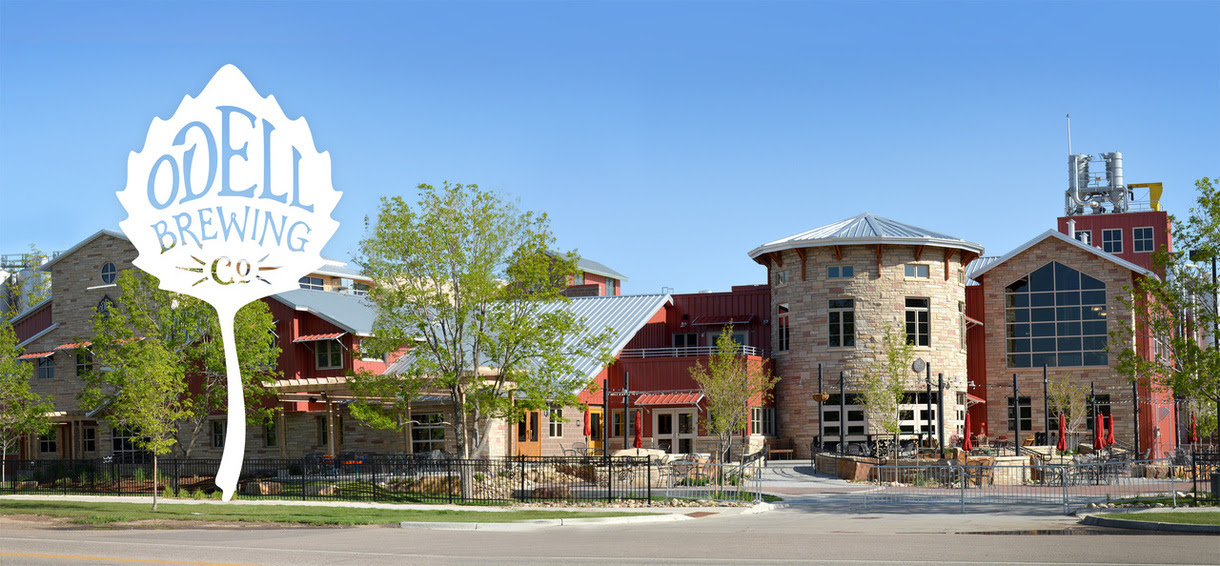 A Colorado-based brewery, Odell Brewing Co. has been making craft beer since 1989. They offer a wide selection of IPAs, pale ales, stouts, and lagers, each with a distinctly unique flavor. Some of their popular beers include 90 Shilling Ale and Loose Leaf Session Ale, perfect for hoppy and citrusy brew lovers. They also have won numerous awards for their beers, so it's no wonder they've become a household name in the craft beer scene.
30. Harpoon Brewery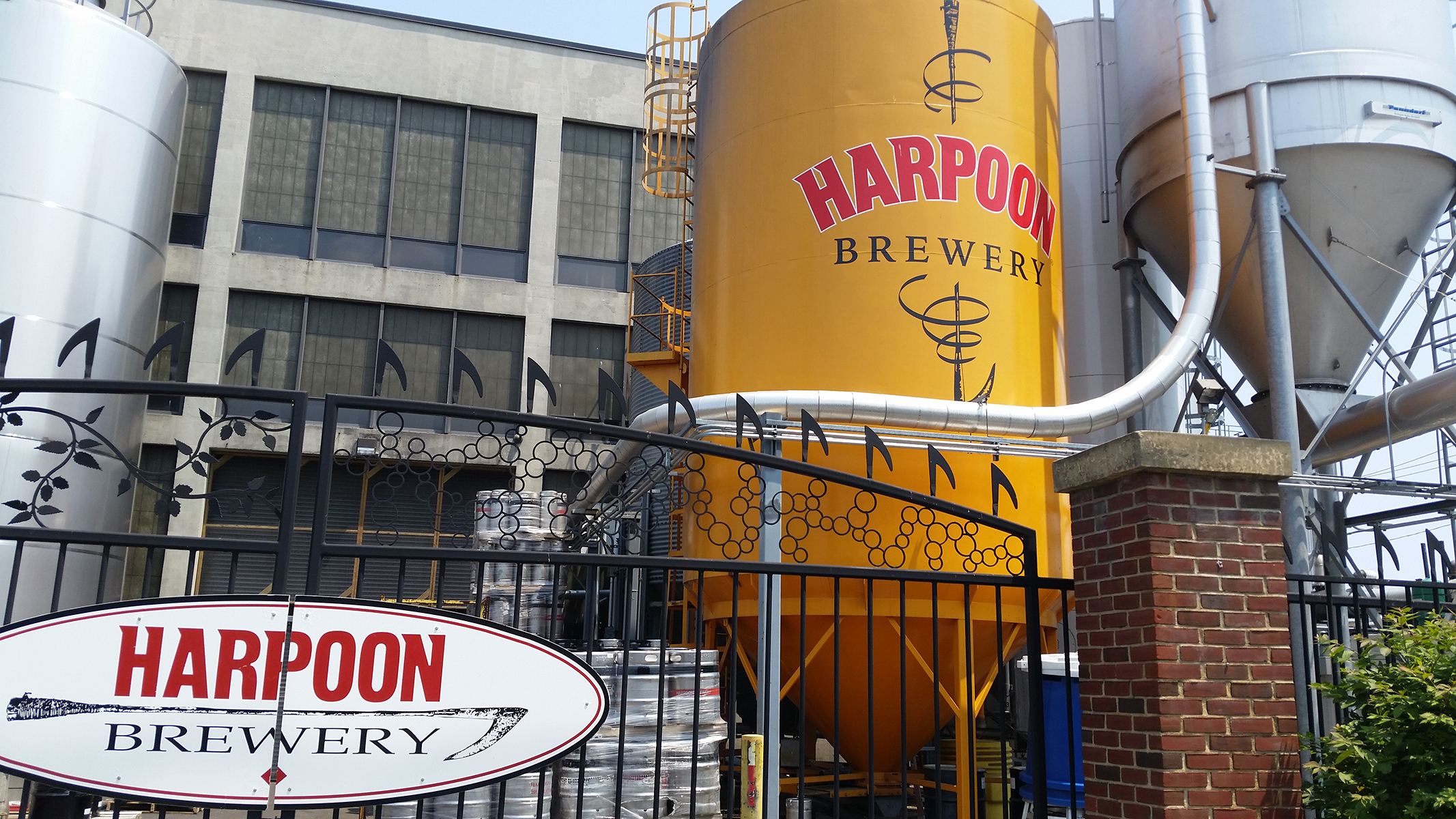 An employee-owned and operated brewery, Harpoon Brewery has been making craft beer since 1986. They are known for their flagship beer, Harpoon IPA, which is a classic New England-style India Pale Ale. They also offer seasonal flavors like the Currant Affair, a black currant wheat beer, and Summer Sessions, a light-bodied wheat ale.
Final Words
According to the Brewers Association, 40 out of the 50 largest beer companies were small and independent craft brewing companies. The retail dollar value of beer in the U.S.U.S. grew to $26.9 billion, representing a 26.8% market share and 21% growth over 2020. The production of craft brewers alone was 24.8 million barrels of beer which accounted for 8% growth in 2021. It seems like the craft beer movement is here to stay and will only get bigger over time! It will take decades for craft brewers to challenge the big four in terms of retail dollar value, but who knows what could happen? Cheers!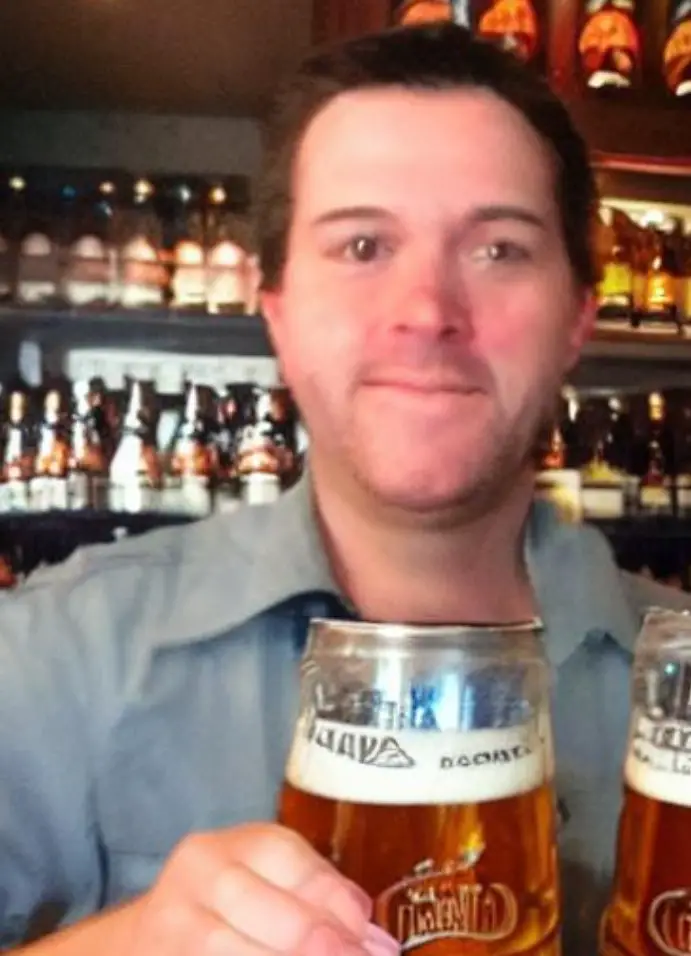 I am a passionate beer connoisseur with a deep appreciation for the art and science of brewing. With years of experience tasting and evaluating various beers, I love to share my opinions and insights with others and I am always eager to engage in lively discussions about my favorite beverage.