When people think about the Caribbean, they think about beautiful sun-soaked beaches and crystal-clear waters. However, many might not know that it also boasts a rich and diverse beer culture. You will find all types of Caribbean beers, from light lagers to dark, fermented beers. The Caribbean beers offer a range of flavored beers that will please beer lovers. In this article, you will come to know about the top 10 best Caribbean beers for every beer enthusiast.
1. 10 Saints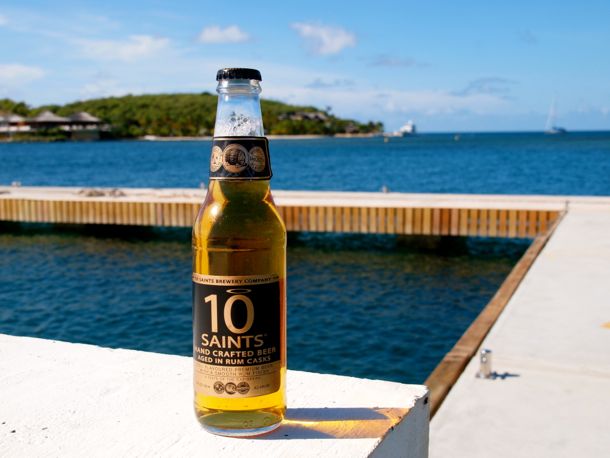 This beer is a handcrafted, premium beverage with a smooth rum finish. It is brewed in Barbados and has a refreshing touch of spice and toasted oak. The beer's appearance is golden amber, and the aroma is lightly roasted malt with a hint of citrus.
However, the person tasting the beer will be surprised by a complete vanilla and tropical spice note. This beer is uniquely aged in special containers in the world's oldest & finest distillery. This gives the lager a refreshing taste. This beer is brewed in small batches to ensure that you will be more than satisfied with its excellent taste.
2. Strong Back Stout
Made by the Bahamian Brewery Beverage & Co. Ltd. in the Bahamas, this beer is one of the highly-ranked Caribbean Beers with an ABV of 7.6%. The beer smells and tastes like chocolate, coffee grinds, brown sugar, black licorice, roasted malt, caramel, smoked malts or burnt wood, faint piney hops, metallic notes & light char. This beer is very different from some of the regular Caribbean beers. Some may also find the taste a bit bitter, but it is still worth a try.
3. Banks 
This is another premium pilsner-style lager manufactured in Barbados, It has a beautiful and smooth aroma along with medium alcohol content (around 4.7% ABV). The distillery brews the beer from a freshly mixed combination of malted barleys, which consists of 2-Row varieties from Britain and Australia. It is then flavored with Styrian Goldings aroma hops & Yakima Clusters. It is popular in bars around Barbados and all around the Caribbean.
4. Kubuli  
Kubuli, which is a short name for Waitukubuli, is the Kalinago Indian name for the island. Translating the name will mean "tall is her body," which talks about the north-to-south length of the island compared with the length. Compared to the name, the bottle is slightly smaller in size. It is manufactured by the Dominica Brewery & 100% spring water is channeled directly from the nearby Loubiere Spring. The Kubuli is a very light pale lager similar to the other Caribbean beers. However, it is very refreshing and fits well for parts of the world that experience warm weather.
Many say it is a bit stronger than the other Caribbean beers. However, after you taste it, you will surely think that as a quality lager, it has some of the most distinctive flavors than the other Caribbean beers. The ABV score for this beer is 5%.
5. Red Stripe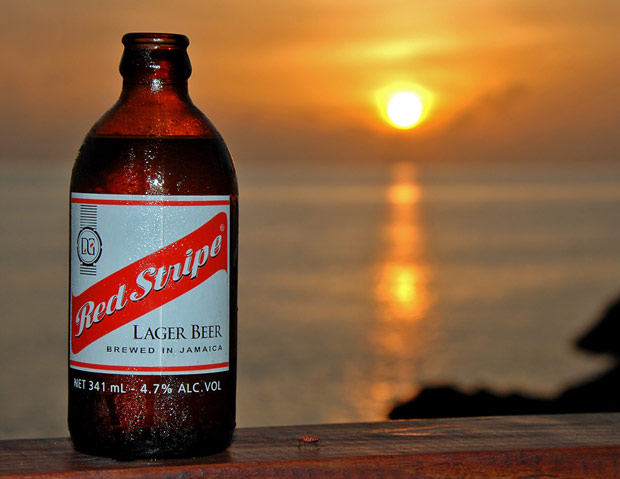 You might know about this beer. It has been one of Jamaica's most iconic beer companies since 1928. As a result, it became an undisputed champion of Caribbean beers. They soon joined HEINEKEN NV and became one of the world's biggest names in brewing beer. It is sold in 192 countries & is now one of the most premium beer brands in the world. The unique A-yeast taste gives the beer a rich, balanced taste along with subtle fruity notes.
Heineken's best brewers have made sure that they create the best beer. It takes them at least 28 days to create this unique beer. It is available in 330ml & 250ml bottles and has an ABV of 5%.
6. Turk's Head Brewery 
The Turk's Head Brewery creates the best beer. It has always strived for a fresh and delicious beer. They have four types of beer Lager, IPA, Amber Ale, and Light. However, they also brew Summer Wheat Ale & Stout beers seasonally. This is the only beer that is manufactured in the Turks and Caicos Islands. Thus, they have unique flavors. One of the super popular Caribbean lagers manufactured by the company is 'I- Ain- Ga- Lie.'
It has a very gentle flavor with a smooth finish that does not leave a bitter aftertaste. Another beer called "Down-Da-Road" has a fruity flavor that comes from the local papaya.
7. Blackbeard
The Blackbeard Ale is manufactured by the Virgin Islands Brewing Co and is one of the best smooth, creamy, and somewhat bitter delicious beers. It has the English amber ale, which adds quite a bit of an edge to the beer. The Caribbean lager has several run overtones and a splash of nutmeg flavor. Despite its thickness, it is truly refreshing as it has a high level of carbonation.
8. Ironshore
Ironshore Bock is nothing like your typical Caribbean beer. It is manufactured by the Islands Brewing Company. This beer has a strong and dark German-style lager that dates back centuries. It also has a nutty flavor which gives it a unique taste. Ironshore has a roasted taste with 7% ABV, making it very easy to drink.
9. Carib
Carib is the official beer of Trinidad & one of the most popular beverages in Tobago. This has been one of the most popular beers in the Caribbean since the early 1950s. The brew has a crisp and refreshing flavor and is perfect for a hot summer day.
10. Piton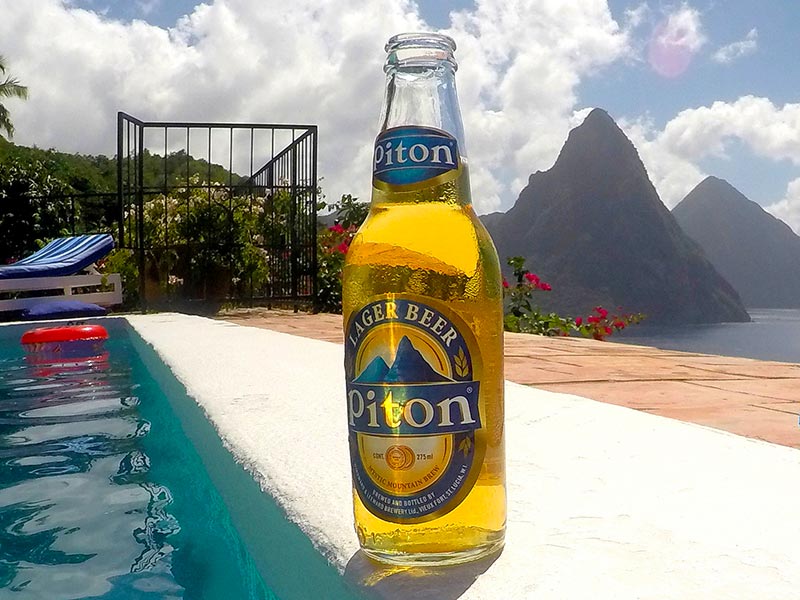 Also known as the national beer of Saint Lucia. It gets its name from the iconic mountains in the Caribbean. It has won several awards and is one of the favorite local beers. It has a very impressive taste, and the brewing company has several varieties of flavors.
Conclusion
Caribbean people have a high respect for their food and drinks. When it comes to beers, they are very serious about the beverage. As a result, they have one of the best cuisines and some of the most fantastic beers in the world. The above list of beers is the perfect Caribbean brew.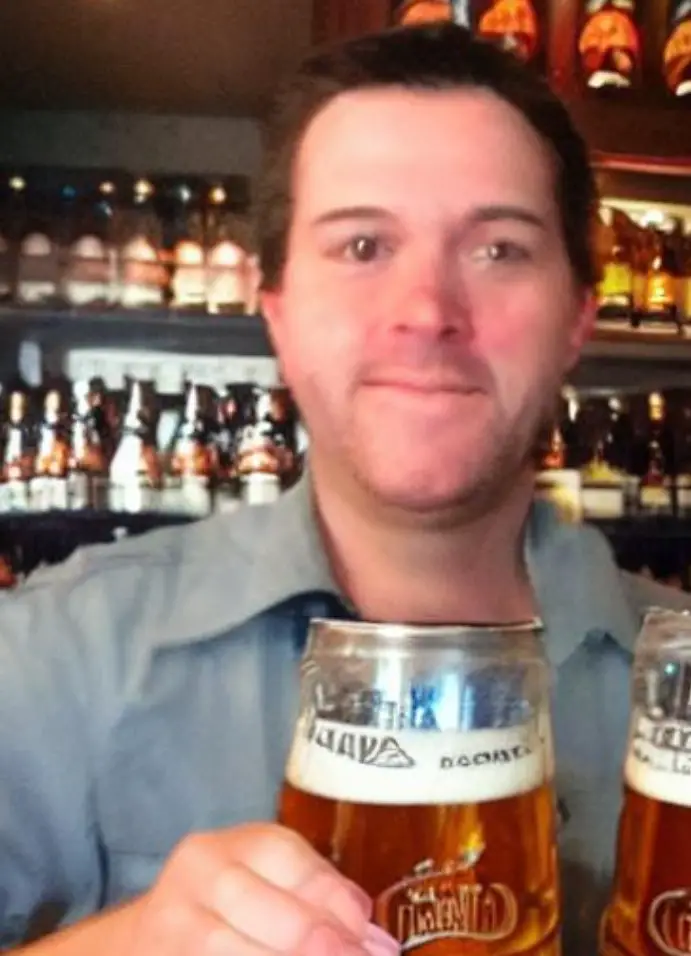 I am a passionate beer connoisseur with a deep appreciation for the art and science of brewing. With years of experience tasting and evaluating various beers, I love to share my opinions and insights with others and I am always eager to engage in lively discussions about my favorite beverage.