Nothing is better than enjoying a delightful fruity alcoholic drink to relieve your thirst and lift your mood when the sun shines, and the weather is pleasant. Fruity drinks give a blast of pleasure and a hint of indulgence, whether relaxing by the pool, throwing a BBQ, or simply trying to rest after a hard day. 
We'll take you on an enticing tour of the top 10 fruity alcoholic beverages in this article, which are sure to tickle your taste buds and inject some life into any gathering.
1. Tropical Paradise In A Glass: The Pina Colada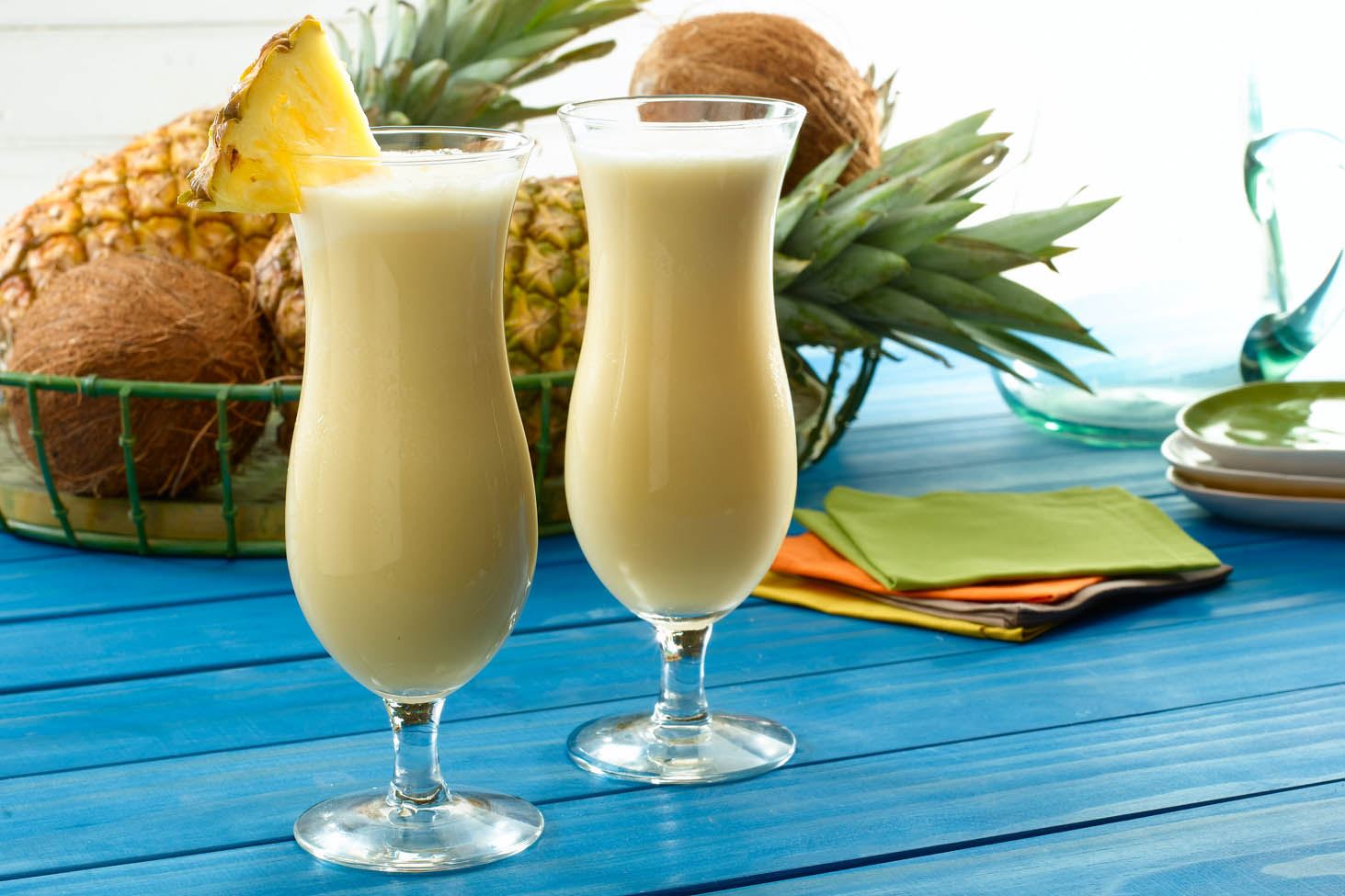 With fresh pineapple juice, white rum, and coconut cream flavors, the Pina Colada sets the tone early and takes you to a sandy beach. This bubbly and energizing beverage, served with a maraschino cherry and a pineapple wedge, embodies the vacation spirit.
2. Mango Margarita: A Tangy Take On A Classic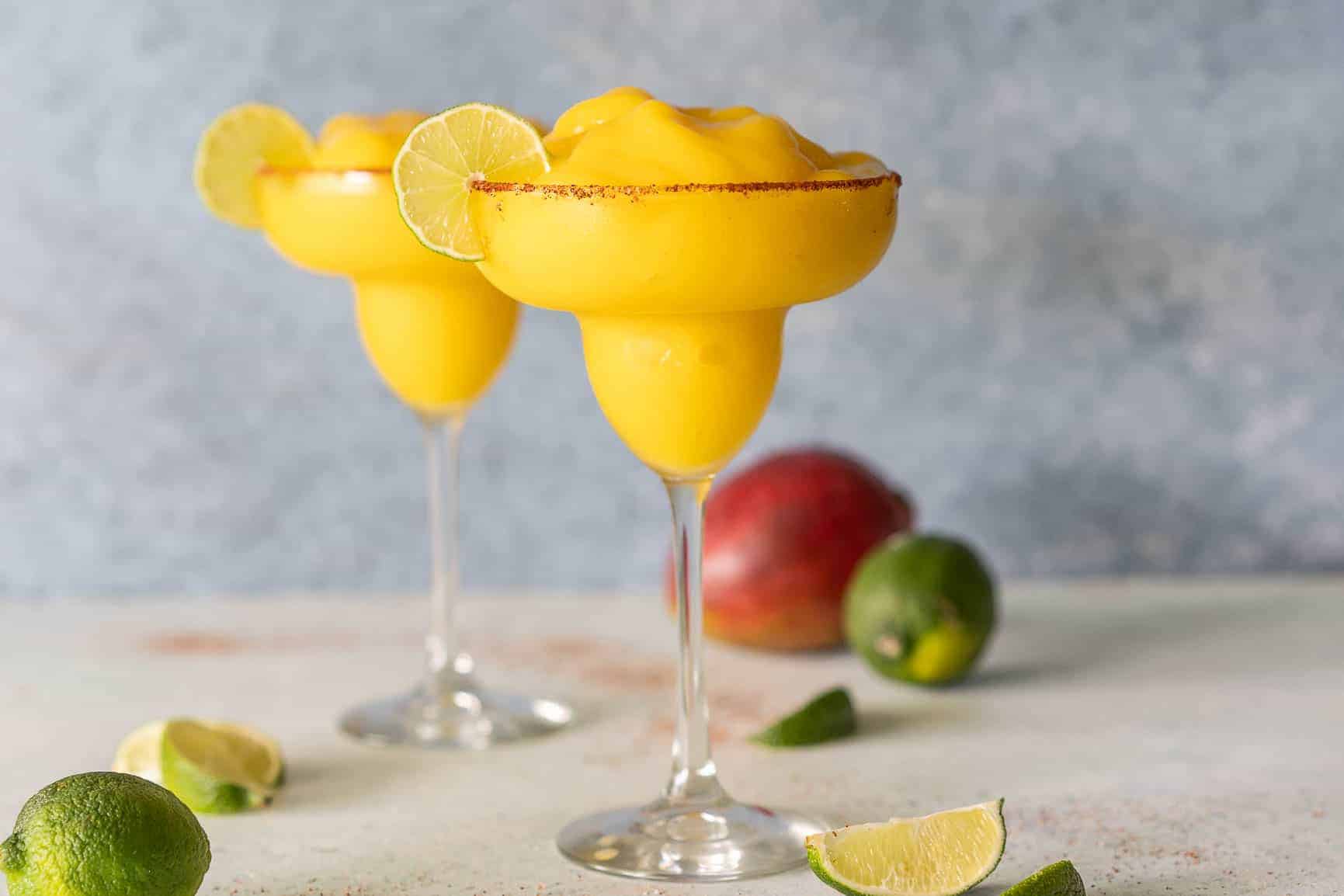 The Mango Margarita gives traditional margaritas a tropical update. Tequila, lime juice, and ripe mango puree combine to produce a taste that perfectly balances the lime's acidity with the mango's richness. For an added taste boost, sprinkle salt or Tajin on the rim of the glass.
3. Strawberry Daiquiri: A Sweet Symphony Of Summer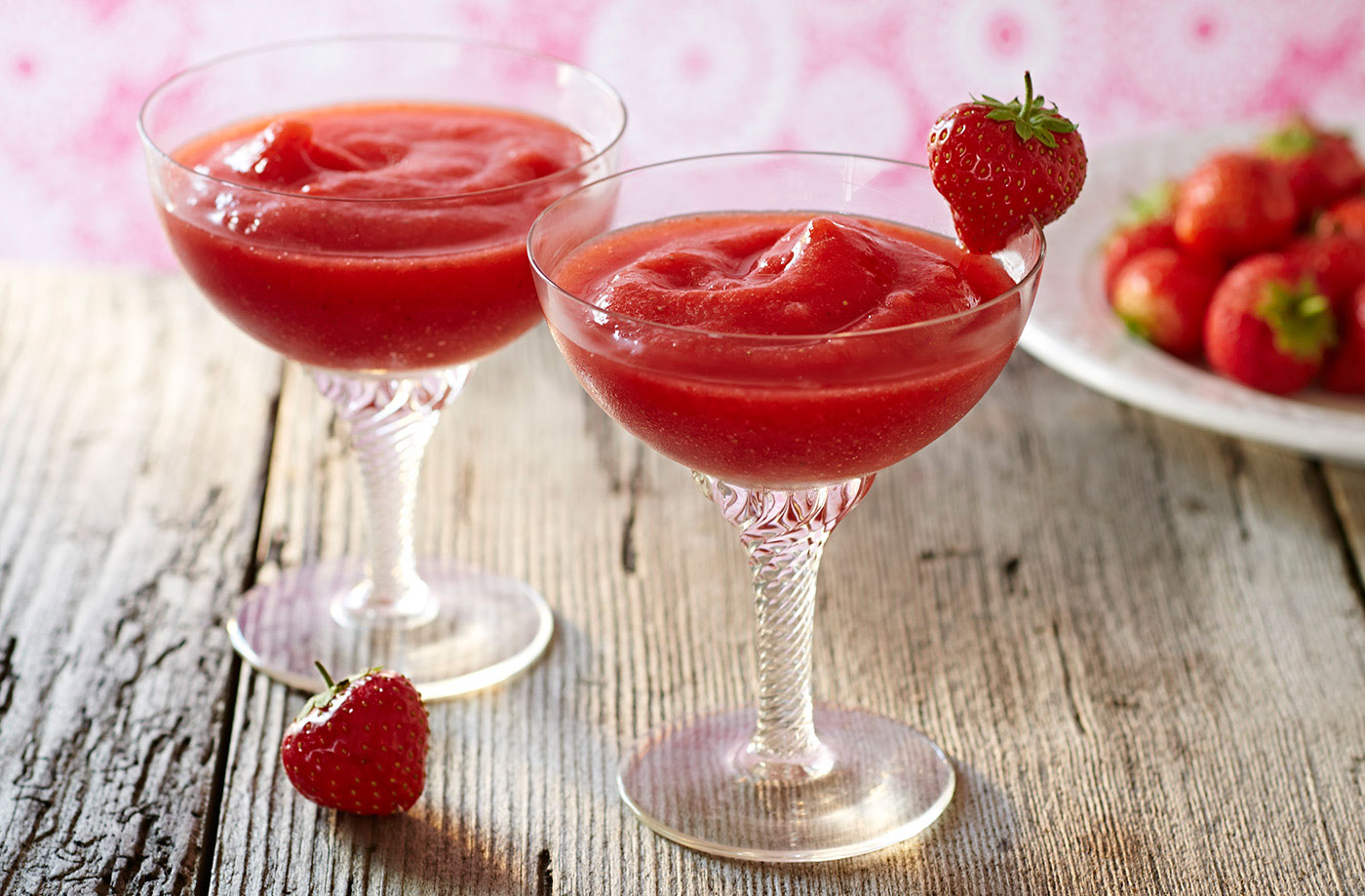 A Strawberry Daiquiri is a must-have during the strawberry period. Fresh strawberries, white rum, lime juice, and basic syrup are combined to create a beautiful pink beverage that is also wonderfully cooling. Enjoy it over a weekend breakfast or on an inviting summer evening.
4. Drinking A Watermelon Mojito: A Modern Take On A Classic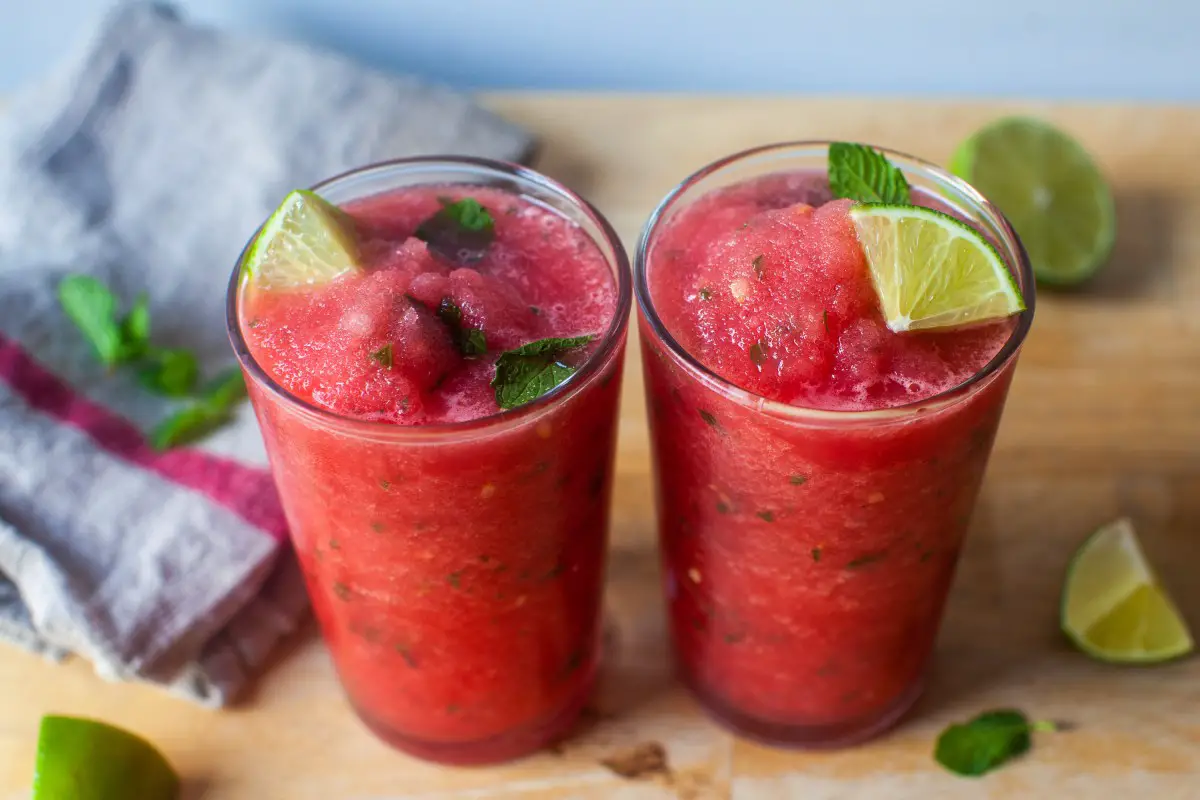 The Watermelon Mojito raises the bar for the famed minty freshness of traditional mojitos. The combination of watermelon, mint, lime juice, and white rum creates an aesthetically attractive and deliciously hydrating beverage.
5. Blue Lagoon: Dive Into Calm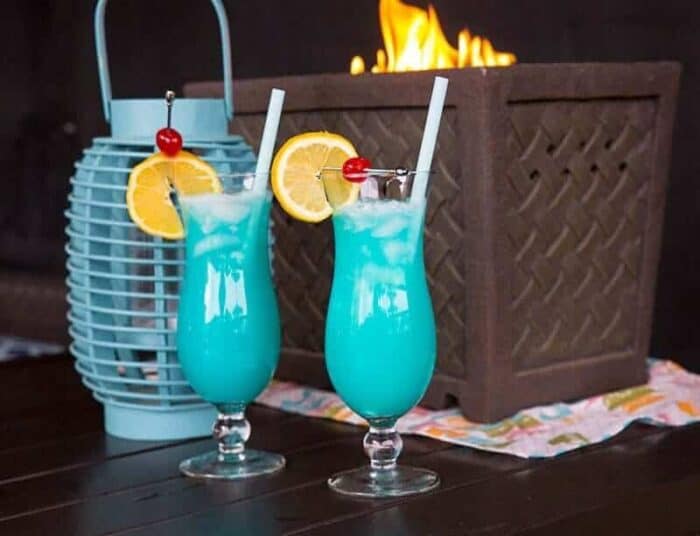 You may escape to a tranquil blue lagoon with this aesthetically stunning drink. The Blue Lagoon is a delicious and visually appealing tropical treat composed of blue curaçao, vodka, and lemonade. Add a lemon wheel as an accent to finish the presentation.
6. Tropical Rum Punch: A Vaseful Of Fruits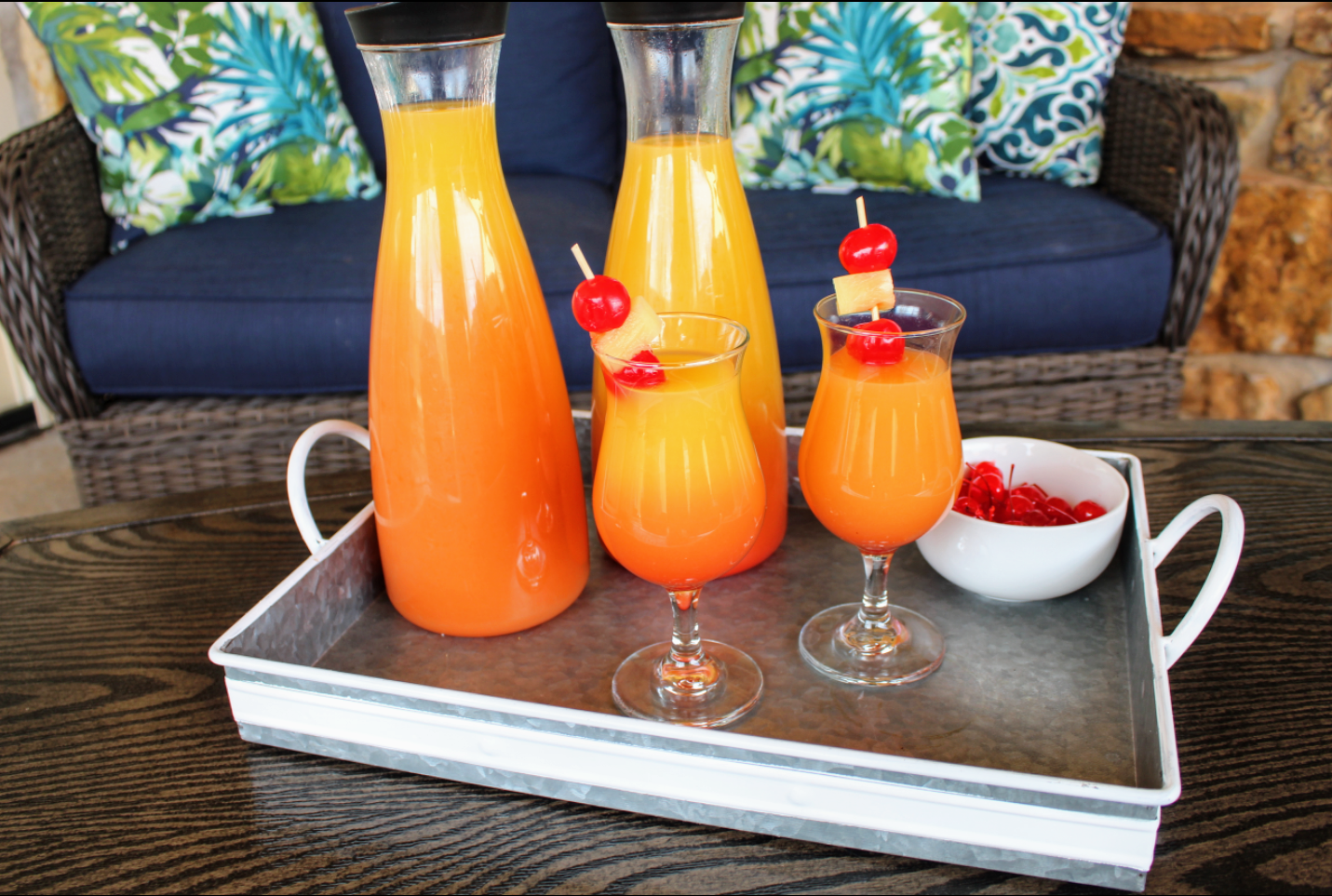 As its name implies, the Tropical Rum Punch is a mixture of several fruits, frequently with juices of pineapple, orange, and passion fruit added. A delicious taste combination made of dark and light rum and fruit juices is ideal for enjoying with friends during a summer party.
7. The Elegance Of A Peach Bellini
The Peach Bellini is a great option for people seeking a hint of sophistication. This effervescent drink is a well-liked choice for brunches, ceremonies, and festive parties since it originates with peach puree and Prosecco.
8. A Burst Of Berry Bliss: Blackberry Bramble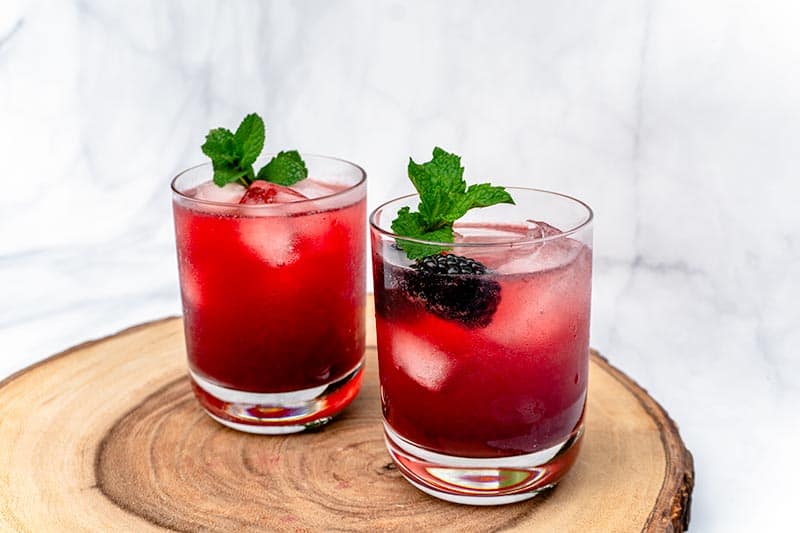 The Blackberry Bramble may pique your interest if you enjoy berries. Mixing gin, blackberry liqueur, lemon juice, and ordinary syrup produces a beautiful blend of sweet and tart tastes. The addition of fresh blackberries and a little bit of mint is gorgeous.
9. Coconut Pineapple Cooler: A Glass Of Tropical Breeze
This non-alcoholic fruity drink, combining the tropical delights of coconut and pineapple, may turn into a lovely cocktail. To enhance its attractiveness, add a dash of rum. Then, savor the exquisite concoction of tastes that takes you to a sunny tropical paradise.
10. Sangria With Raspberry Lemonade: Drink, Enjoy, And Celebrate
The Raspberry Lemonade Sangria continues the tradition of Sangria's fruit medley. White wine, lemon slices, raspberries, and a dash of vodka combine to make a delightful, aesthetically pleasing drink. Ideal for outdoor gatherings, garden parties, and relaxing days.
Different Cultures and Geographical Areas
Fruity alcoholic beverages have a long and diverse history with origins in many different cultures and geographical areas. Let's explore the history, varieties, and some advice for making your own fruity concoctions after looking at the top 10 fruity alcoholic beverages.
Historic Foundations
Since ancient times, fruits have improved the taste of alcoholic beverages. In the past, people would infuse spirits with different fruits and herbs to make therapeutic and delicious elixirs.
The idea of combining fruit and alcohol became more well-known in the 20th century as cocktail society expanded. Professionals and bartenders began tinkering with fruit juices, purees, and garnishes to make enticing and delicious cocktails.
Geographical Influences
Fruity alcoholic beverages have evolved under the influence of several civilizations. For instance, although Europe recently adopted traditional drinks like Sangria from Spain and Bellini from Italy, the Caribbean is well-known for its rum-based tropical beverages.
Asia has distinctive approaches to fruity beverages, frequently blending lychee, passion fruit, and coconuts into cocktails that balance sweet, sour, and even spicy tastes.
Innovative Changes
Fruity drinks are extremely adaptable and may be combined in countless ways. Some beverages employ actual fruits to get the required flavor, while others use fruit beverages or flavored alcohol.
Spirits with added tastes and fragrances from fruits that have been marinated in alcohol for a while are becoming more and more popular. This approach is frequently employed with berries, citrus, and other foods.
Arrangement And Garnishes
Alcoholic beverages with a fruity flavor must be appealing to the eye. Adding beautiful garnishes and vibrant colors may make a drink more alluring. Fruit slices, twists, herb sprigs, and culinary flowers can all be used as garnishes.
The type of glassware used affects appearance as well. Use tall martini glasses or hollowed-out fruits, including coconuts or pineapples, to improve the overall look.
Tips For Home Mixology
Try out various fruits to create new taste combinations. For tastes that are fresher and more real, think about seasonal fruits.
The key is balance. To produce a harmonic mixture, pay attention to the components' levels of sweetness, acidity, and bitterness.
Feel free to experiment with various alcohol varieties. Although rum and alcohol are common options, great fruity drinks may also be made using gin, tequila, and bubbly wine.
Spend money on premium ingredients. Drinks may taste much better when made with quality spirits, ripe fruits, and freshly squeezed juices.
To increase the genuineness of your drinks, think about switching to natural sweeteners like tequila nectar, honey, or maple syrup, made from artificial syrups.
Conclusion
The world of fruity alcoholic beverages is a paradise awaiting to be discovered, with flavors ranging from the decadent sweetness of berries to the exotic tang of pineapples. These top 10 choices provide a pleasant variety of aromas and tastes that are guaranteed to satiate your appetites, regardless you're in the market for a traditional cocktail or a unique spin on tradition.
So whenever you want to raise a glass and toast to life, think about treating yourself to one of these delicious cocktails. Cheers to the ideal balance of pleasure and relaxation!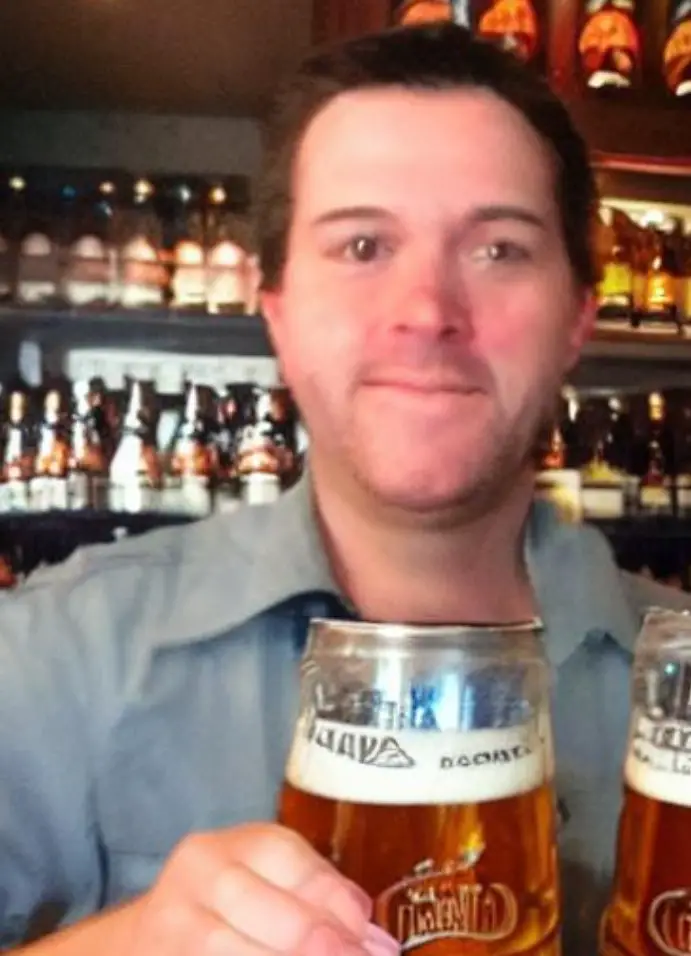 I am a passionate beer connoisseur with a deep appreciation for the art and science of brewing. With years of experience tasting and evaluating various beers, I love to share my opinions and insights with others and I am always eager to engage in lively discussions about my favorite beverage.