Let the laid-back vibes wash over you with a crisp, refreshing glass of lager beer! Lager beers have been serving beer enthusiasts for ages, but the delightful character with crisp, deliciously smooth taste is irresistible. Quaffable, flavorsome, and nice-looking are the best features of a typical lager. So, are you ready to enlighten your summer with a diverse range of flavors from top-notch beer brands, including Budweiser, Corona, and Carlsberg? 
Add a spicy touch to your hectic routine with these ten best thirst-quenching Lager beer brands that are famous around the globe.
1. Corona Extra Lager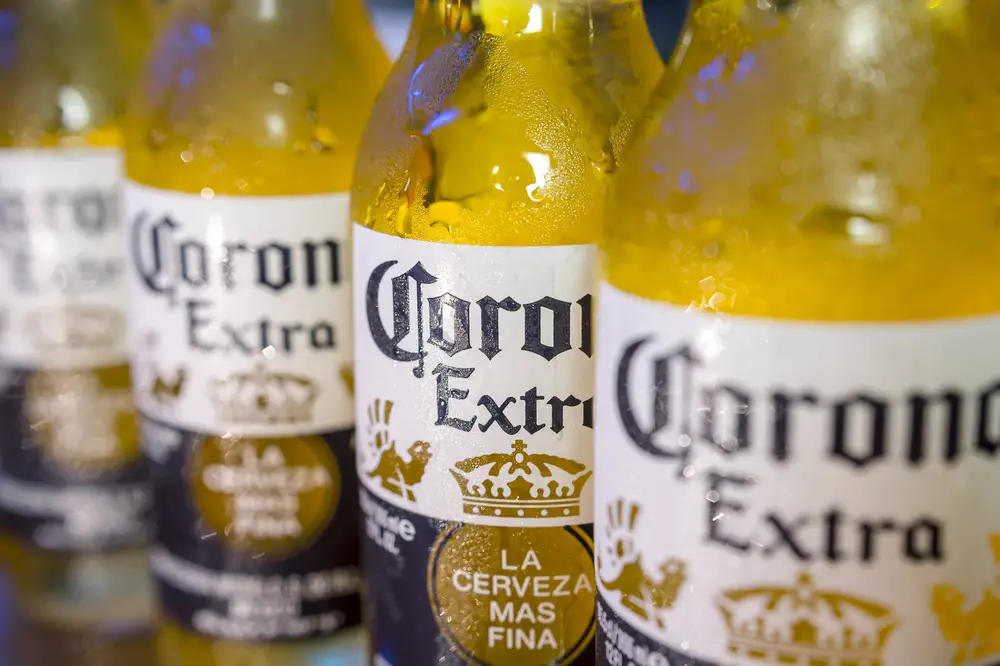 A pride of Mexico and the United States, Corona Extra Lager is a straw-colored beer with rich flavors of malted barley, rice, and hops. The amusing fact about Corona beer is that people mistakenly considered it a virus during the Covid-19 era. It has a strength of 4.6% ABV.
The crisp taste with other aromatic flavors of rice, hops, and malts is enough to impress any beer connoisseur, but a wedge of lime works wonders to reduce the effects of hoppy bitterness. Corona provides a sweet feel but a bitter finish. Give it a try whenever you visit the Mexican or American region.
2. Coors Light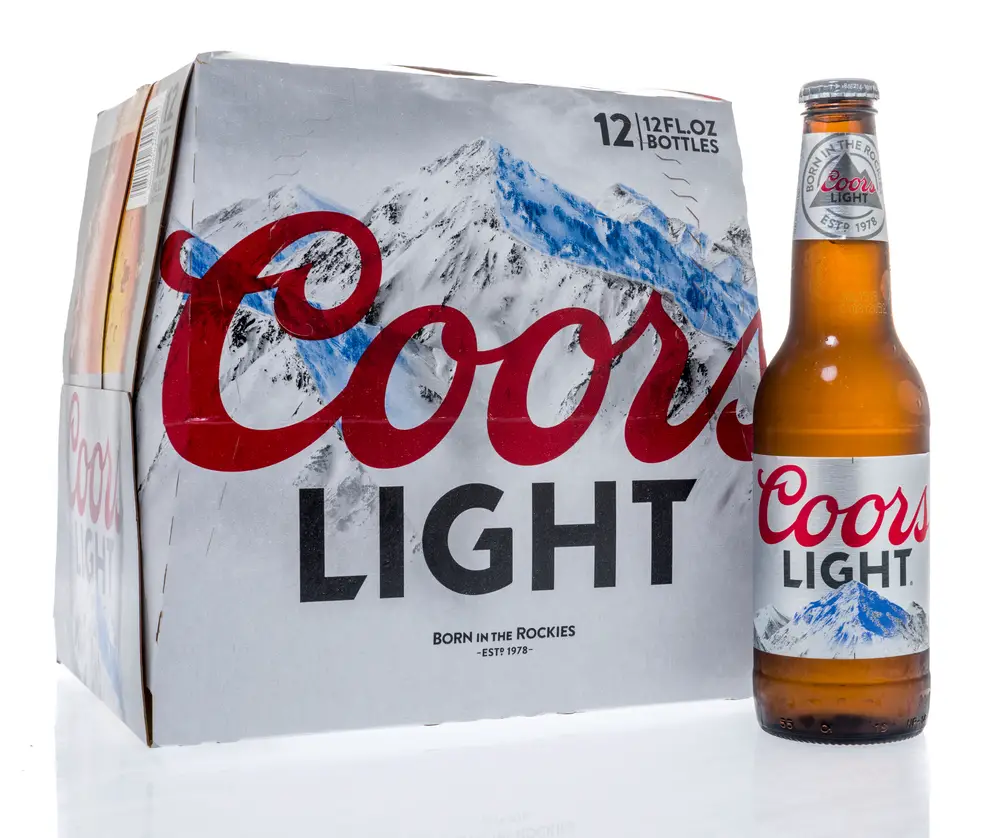 Sip in style with Coors Light beer. It is a Light Lager with aromatic flavors and a delightful hoppy character. The pale yellow body with a short-lived white head makes it a decent-looking liquor.
Coors Light gives a pleasantly crisp taste with a heavy touch of hoppy bitterness. It is perfect for any occasion. Moreover, it complements BBQ and outdoor summer parties.
3. Amstel
One of the best European Pale Lagers is Amstel. It has a quality flavor brewed with the finest ingredients. The see-through golden body with a frothy head looks fantastic but dissipates quickly. 
It has an acrid, malty, and grainy smell, but hops dominate throughout. Amstel is a highly-carbonated, medium-bodied beer with a trace of subtle bitterness. It is ideal for casual parties.
4. Budweiser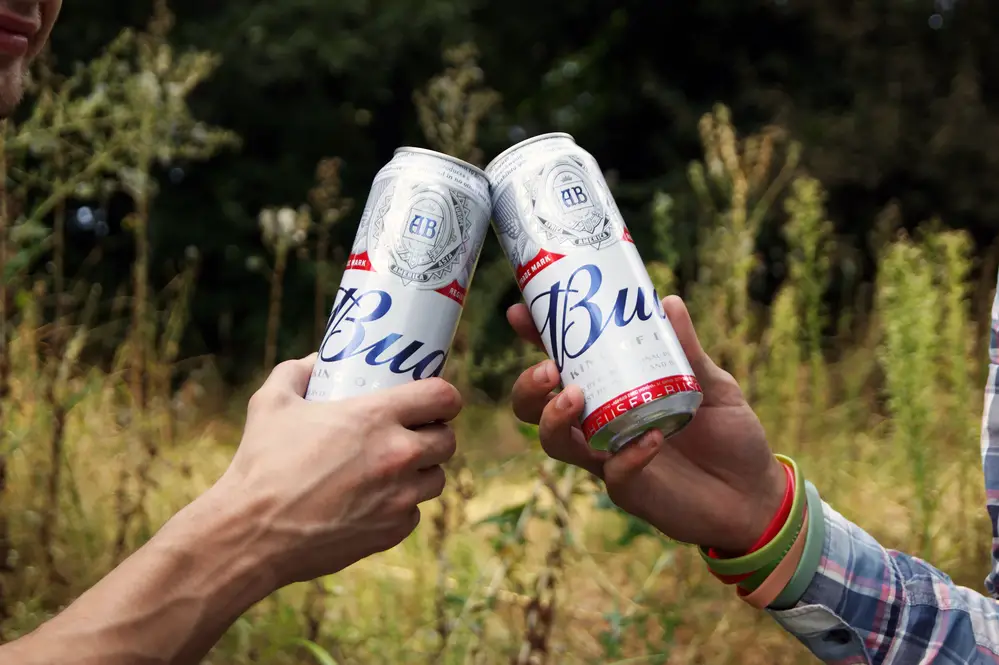 Budweiser is the best beer in the United States. You will see it everywhere in the region. It pours a light golden color with a white head of foam. The aroma of this refreshing beer is citrus because of grassy and lemon hops. 
The king of beer contains a standard 5% alcohol content. Its taste reflects the nose with a unique and smooth aftertaste. Some beer enthusiasts complain about its deteriorating taste, but the sales of Budweiser in the United States and Mexican region tell a different story. 
5. Peroni Nastro Azzurro
Italy is famous for two things. One is pizza, and the other one is Peroni Nastro Azzurro. A Pils-style European Pale Lager pours a transparent golden shade with a thick white head that stays persistent till the last sip. Consider it a pride of Italy with a strength of 5% ABV.
Grains with floral and earthy hops make a mild aromatic flavor with a thin mouthfeel. The beer is quaffable, crisp, and refreshingly pleasant. It urges beer lovers to have more. Peroni is a full-package beer with a flavorsome taste and all-rounder characteristics. It pairs well with traditional Italian dishes, especially pizza and pasta.
Grab a glass of Nastro Azzurro and sip in style.
6. Carlsberg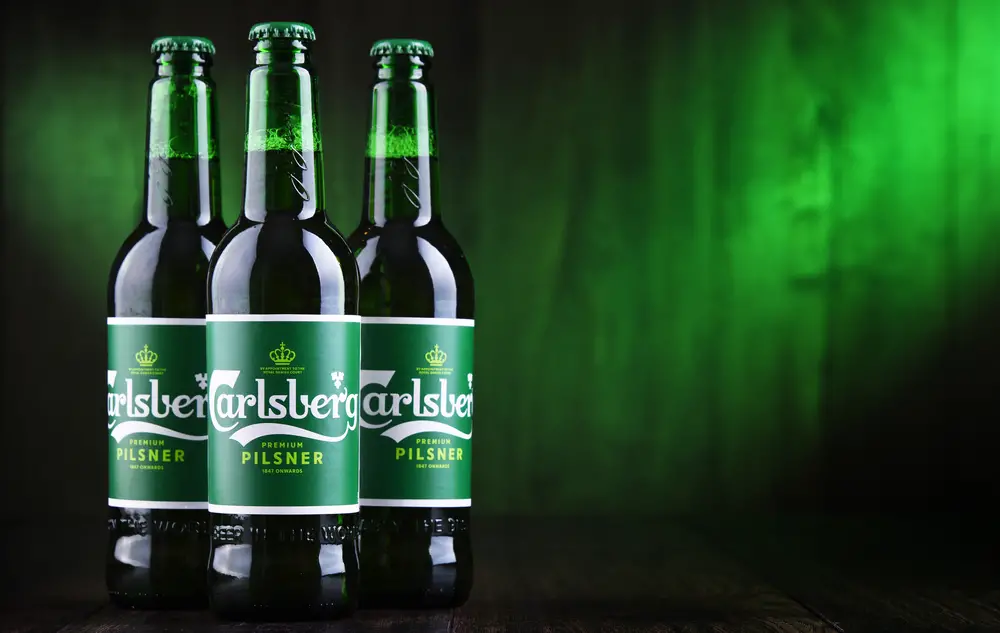 Carlsberg is a globally recognized Danish beer brand that brews various delicious alcoholic beverages. Its branches are in all famous countries. The green bottle design with a stylish label enhances the appearance of this outlandish drink. The apparent gold body and dense white head further beautify the beer.
A floral, hoppy smell mingled with a honey-like sweet malt scent is tempting. The taste is not different than the nose, with an additional note of Pilsner flavor. It gives a light feel with medium carbonation, which makes it an excellent option for a sunny day.
7. Kronenbourg 1664
The French beer industry depends heavily on Kronenbourg 1664 beer. It is a European Pale Lager beer that looks crystal-clear with a golden body and a dense white head. The aromatic notes of malts and grains with earthy hops enhance the taste of this matchless drink. 
Kronenourg is a medium-bodied beer with a crisp taste that stays pleasant on the palate. It finishes with a metallic character, but the balanced texture of this leading French liquor intrigues beer connoisseurs to drink more after every sip.
8. Modelo Especial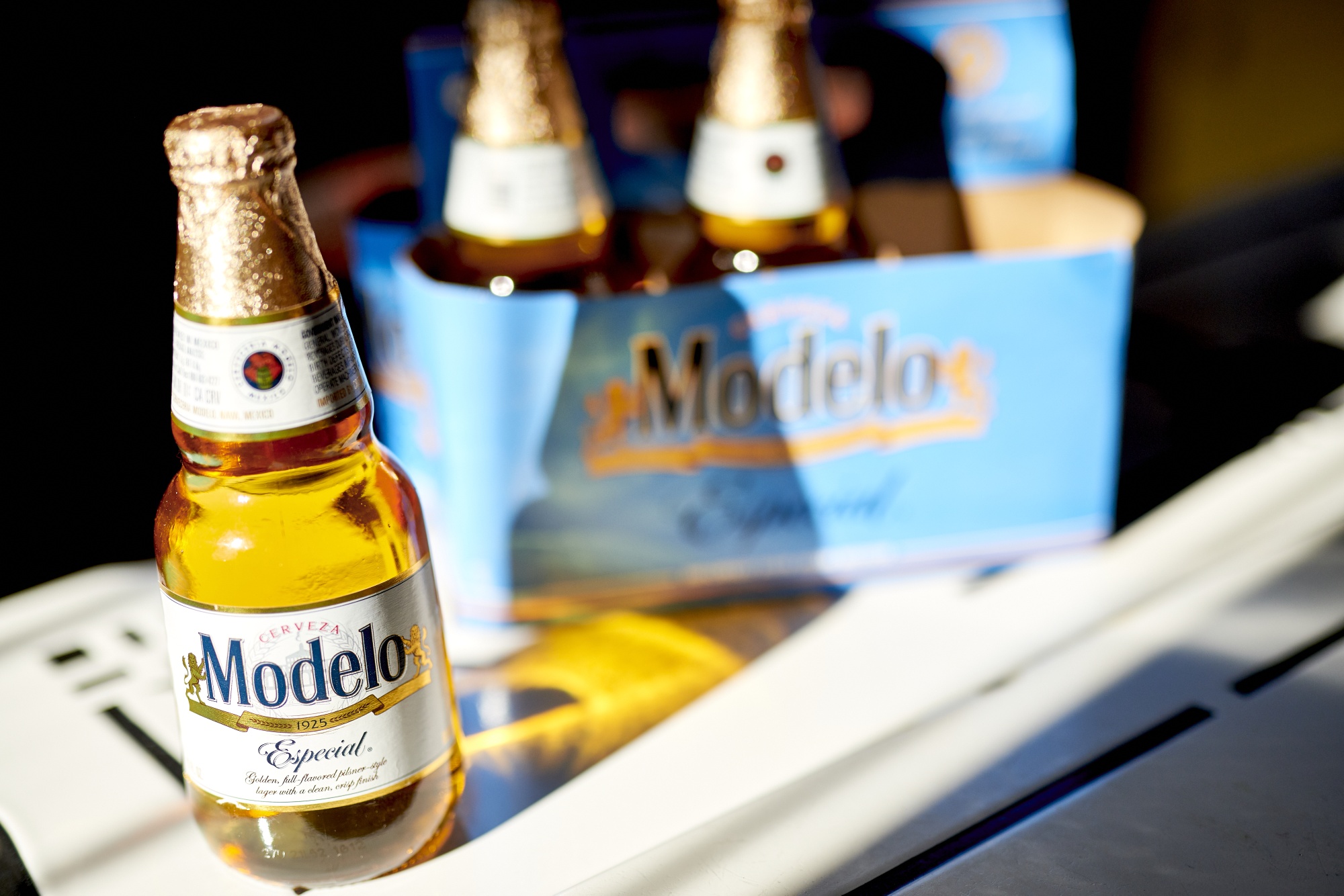 Modelo Especial is a delightful alcoholic beverage brewed by Grupo Modelo. Its style is International Pale Lager with a creamy texture and a golden body. The fluffy white head retains well with a typical Adjunct taste. The Mexicans love to drink Modelo to unwind their day.
It smells mild on the nose with notes of malt, biscuit, creamy corn, and herbaceous hops. The taste is delicious and reflects the aroma. Modelo Especial is a moderately-carbonated beer with a crisp mouthfeel. It is a superb sipper to enjoy, so grab a pint of Modelo and start your evening with style.
9. Harbin 
The pride of China, Harbin, is a decent European Pale Lager. It has a strength of 5.5% alcohol content. The transparent golden body looks inviting beneath the frothy white head that retains well. 
Cooked veggies and grains produce a mild smell, but the taste is better than the aroma. The notes of Lager yeast somehow dominate the flavor profile. Harbin is a transparent light drink with a semi-smooth finish. The aftertaste is dry and metallic, but the beer goes well with spicy Asian cuisine. It is perfect for the Chinese because they love spicy food.
10. Stella Artois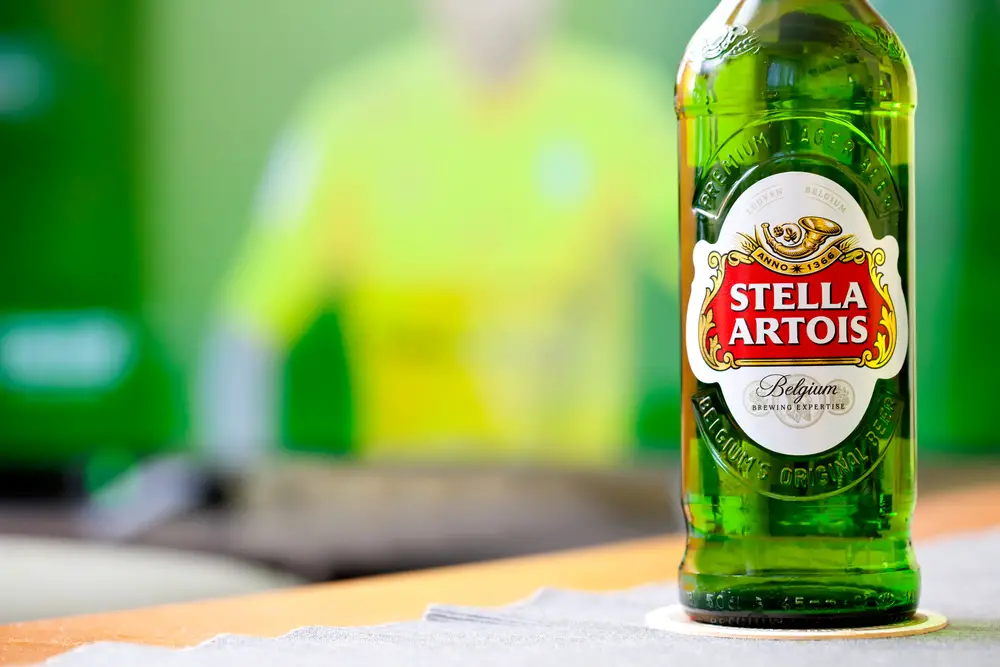 A perfectly-balanced alcoholic drink that has won billions of hearts is Stella Artois. The Belgian beer industry depends on this liquor because of its popularity and sales. It offers tempting flavors and aromas with a distinctively delicious texture. The European Pale Lager pours a dark straw color with a small white head. However, the head retention is an utter disappointment.
It is a delightful combo of hops and malts. The mouthfeel is light, with a lively carbonation and a lingering finish. Moreover, it is an easy-to-drink beer that goes well with traditional Belgian cuisine.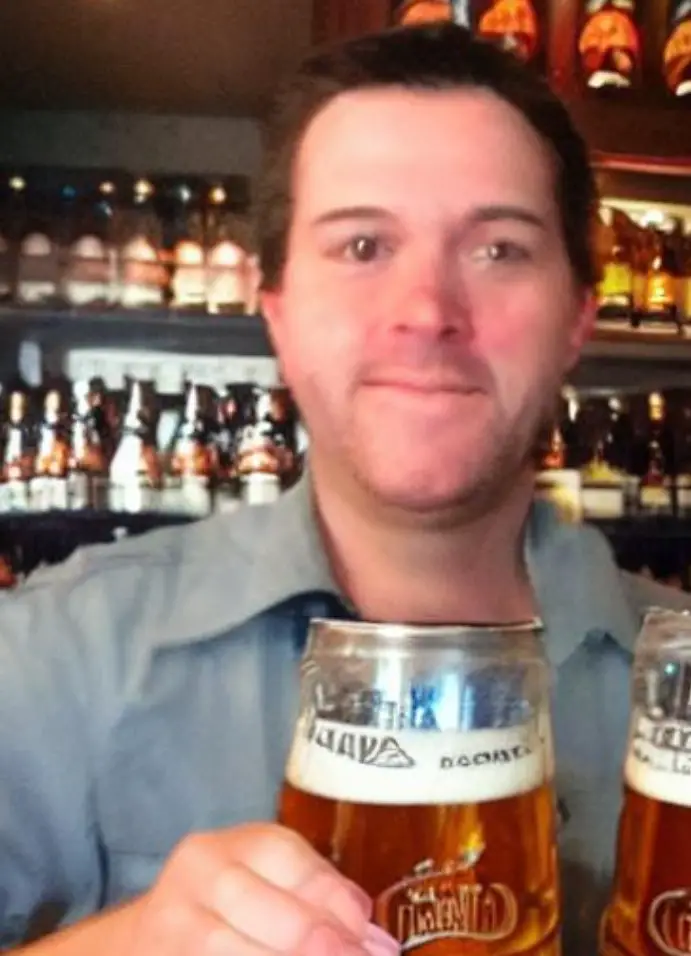 I am a passionate beer connoisseur with a deep appreciation for the art and science of brewing. With years of experience tasting and evaluating various beers, I love to share my opinions and insights with others and I am always eager to engage in lively discussions about my favorite beverage.