Did you know that the Chinese have a long beer history, dating back to the kingdoms and dynasties era? 
Once, people brewed and consumed the oldest styles of alcoholic beverages, but nowadays, beer brands from China have upgraded their brewing techniques to compete in the global beer industry. The mix of traditional and contemporary influences has altered the game. Now you can discover and visit thousands of breweries and pubs in China to pick your favorite style.
Sounds intriguing? If so, don't miss out on these ten distinct Chinese beers to taste this summer.
1. Yanjing Beer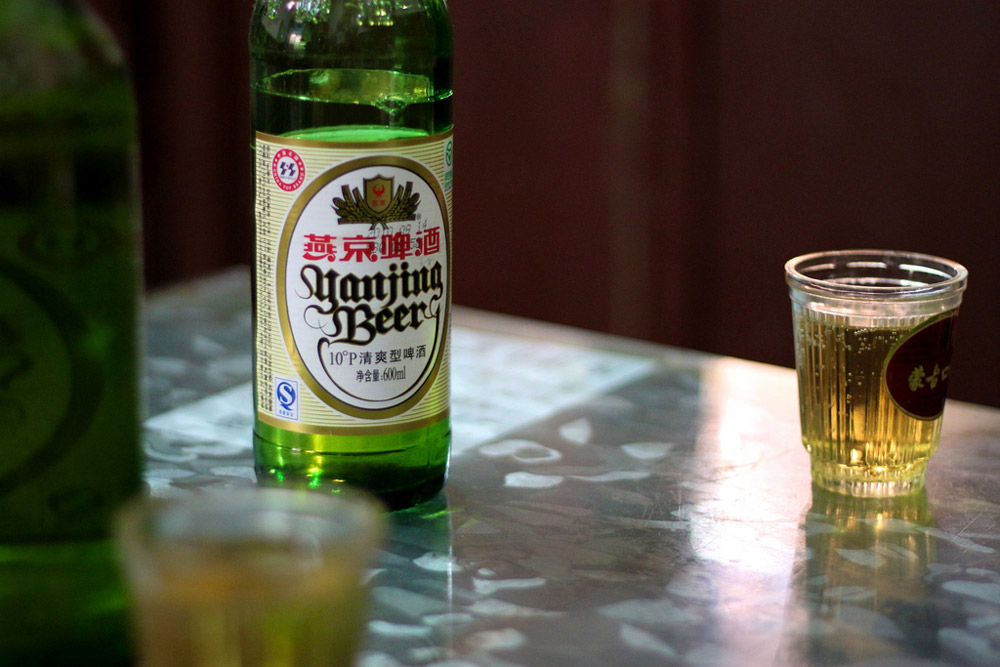 The best-selling beer in China brewed by one of the largest Chinese Breweries, Beijing Yanjing Beer Group Corporation, Yanjing Beer, is a Pale Lager with a 4.7% alcohol content. 
Yanjing is an easy drink that goes exceptionally well with spicy Asian food. It might be the reason why the Chinese love this beer. The liquor cleans the palate and prepares a person for another spicy dish. Its pale golden body looks tempting beneath the rocky white cap that leaves good lacing.
The light-bodied beer with heavy carbonation offers a pleasing scent of corn, grain, and malt. Its taste is the same as the nose, with a semi-dry finish. Yanjing is a year-round crisp beer with a smooth, refreshing taste.
2. Tsingtao Beer
Straw in color Light Lager brewed by Tsingtao Brewery Co., Tsingtao Beer is a refreshing liquor with a low ABV of 4%. It creates a half-inch foamy head that does not retain well.
The smell is of faint malted bread and barley with a hint of mild hoppy bitterness. Its flavor profile offers almost everything that one can find in the aroma, but a touch of corn and floral hops make it more enjoyable. Tsingtao is a light-bodied Lager with medium carbonation and a bitter finish. Like Yanjing, it can also pair well with Asian cuisine.
3. Snow Beer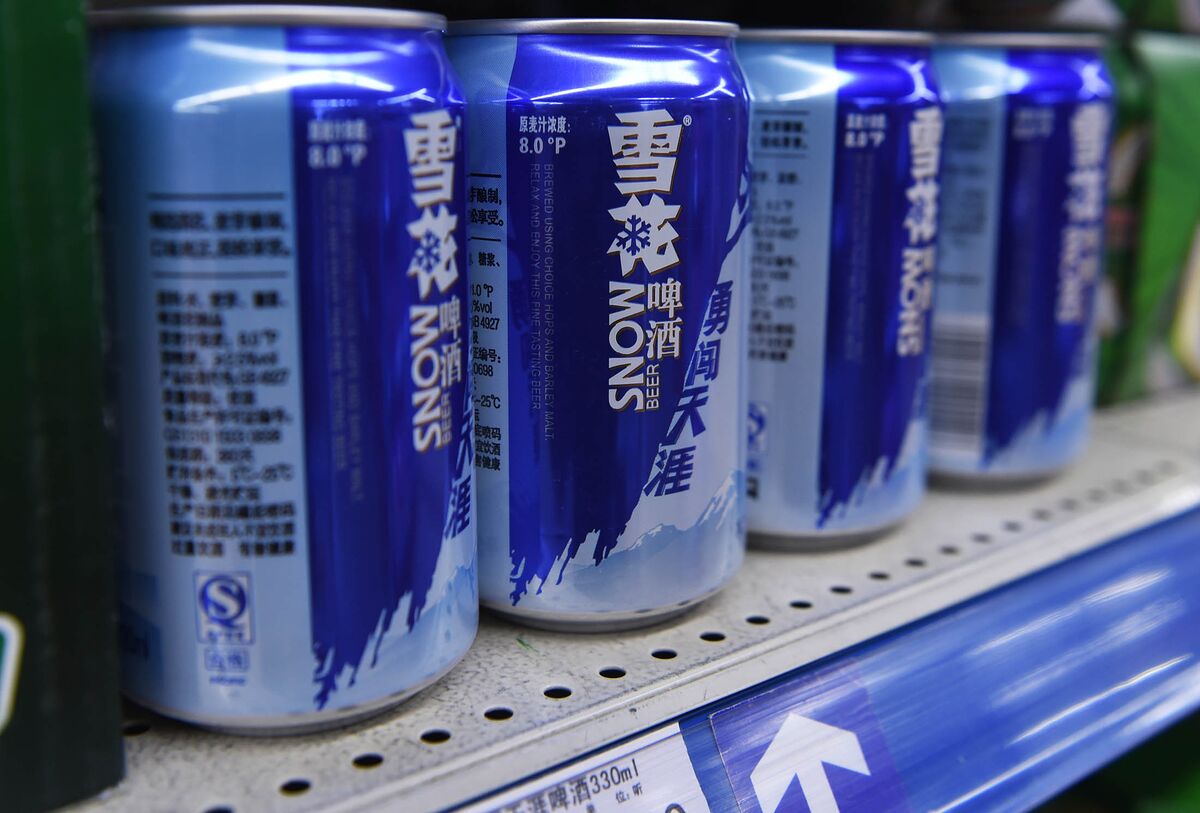 A classy-looking beer with an elegant straw yellow body, Snow Beer is a product of China Resources Breweries Limited. It contains 4.3% alcohol content. The head retention of the white foamy cap is reasonable.
The smell is sweet with hints of grains, while the flavor is malty with a touch of corn. It may not be an ideal beer for heavy drinkers because of a bit watery thin-to-medium mouthfeel and lack of hop character. However, it is a good option on a bright sunny day.
4. Harbin Beer
Harbin, a Euro Pale Lager with a decent quantity of 5.5% ABV, has a transparent golden-shade body looks tempting with a well-retained frothy white head.
The aroma is faint and metallic, with a touch of grain and cooked veggies. Its taste follows the nose with a trace of Lager's yeast. The only drawback of this beer is it lacks genuine hoppy bitterness. Harbin is a clean and light drink with a semi-smooth but dry finish. It is perfect for the Chinese as they love spicy food, and Harbin can go well with any Asian cuisine.
5. Zhujiang Beer
One of the fascinating Japanese Rice Lagers brewed in China, Zhujiang is a beer of Guangzhou Zhujiang Brewery. It is a Pale golden-colored Asian beer with 4.3% alcohol content. The straw-like body does not retain well, but its dense foamy head enhances its overall appearance.
The scent is pure rice with hints of malt, grain, and grassy hops. Its flavor is slightly mild as compared to the nose. The elements of rice and grassy hops dominate the taste, but its mouthfeel is sharp with traces of rice. Zhujiang is a mild Asian Lager that goes well with the Chinese culinary scene.
6. Shancheng Beer
Chongqing Brewery in China brews an American Adjuct-style Lager beer, Shancheng, with a low 3.3% ABV. Its noticeably yellowish-golden color forms a white foamy head. The gold-like body is misty in texture but with a reasonable quantity of carbonation.
Shancheng smells like grain with a suggestion of honey-like essence, while the flavor offers grain malt and rice with a hint of hops. It is medium in body with a well-carbonated consistency and a dry finish. Since it comes from a macro brewery, the expectations of international beer enthusiasts might hurt because of the less hoppy character. However, the Chinese would love to consume it as they have different taste preferences.
7. Wusu Red Beer
Wusu Red Beer is among the best commercial beers in China because of its refreshingly crisp flavor brewed by Xinjiang Wusu Brewery Co., Ltd. (Carlsberg). It is like a Pilsner with a dense bubbly, creamy white head with an ester scent to give this beer a mellow texture. The beer pours a fresh-looking bright golden color with a malty and honey-like aroma. Its taste is sweet malts with a subtle hint of hops to balance the drink. The mouthfeel is pleasant with good carbonation, ideal for staying cool on hot summer days.
8. Kingway Beer
You may have heard the name Shenzhen Kingway in China because it is a well-known brewing company in the region. Its Kingway Beer is the top-selling product of its brand, with 4.5% ABV.
Like other Chinese beers, Kingway is also a golden-yellow light alcoholic drink that forms a dense, fluffy white head. With a lemony and hoppy aroma, the taste of Euro Pale Lager is the same as the smell but with a touch of sweetness. It is a decent light-bodied liquor to enjoy beach parties or casual gatherings.
9. Laoshan Beer
Another variant of Tsingtao Brewery Co., Laoshan, a Light Lager beer with 4.7% alcohol by volume, is a straw-yellow liquor with a pleasant appearance. The two-finger rocky, fizzy, and bubbly eggshell white cap does not last long but leaves good lacing behind.
It smells good with a trace of toasted malt, while the taste is free from adjuncts and clean with the right amount of biscuity maltiness and grassy hops bitterness. However, the mouthfeel is slightly thin with good carbonation, making it a breath of fresh air on humid nights in China.
10. Flying Fist IPA By Jing-A Brewing
An American-style IPA brewed by the renowned brewing brand in China, Jing-A Brewing Co., Flying Fist IPA, contains a slightly high ABV of 6.5%. The copper color with shades of orange can lure beer lovers. It creates a one-finger long frothy white head with good carbonation and lacing.
Flying Fist is a perfectly-balanced IPA with pleasing aromas of citrus, grain, and caramel with floral notes. The taste follows the smell with citrusy and caramel touch on the background. Moreover, it is a highly drinkable beer to pair with whatever you want to eat.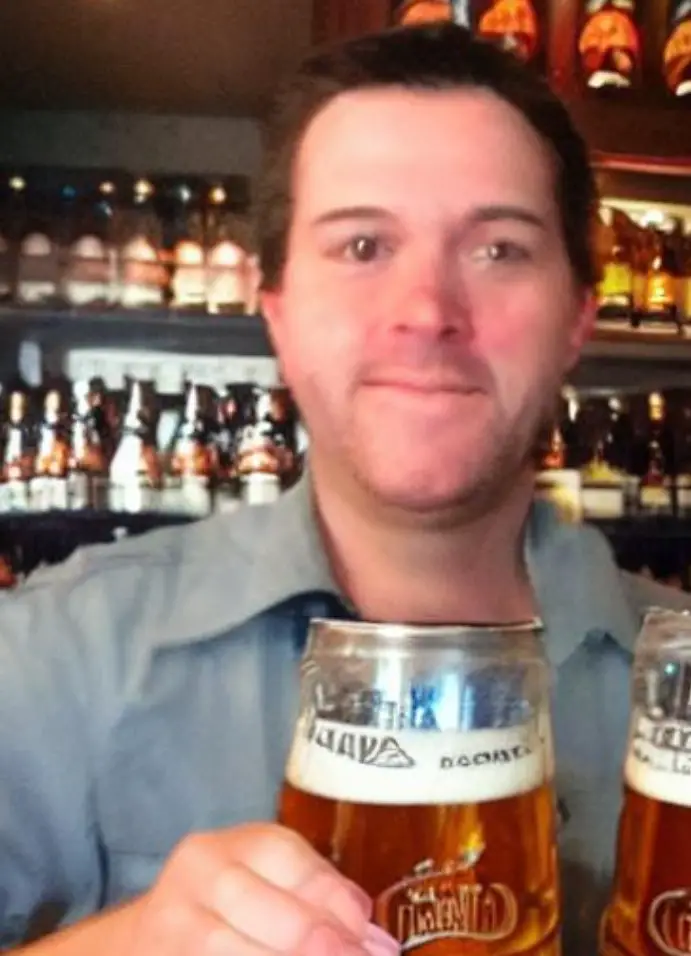 I am a passionate beer connoisseur with a deep appreciation for the art and science of brewing. With years of experience tasting and evaluating various beers, I love to share my opinions and insights with others and I am always eager to engage in lively discussions about my favorite beverage.