Experience the unmistakably blended fruity and spicy Saison flavors to uplift your mood this summer!
The light, refreshing aromas, excellent effervescence, and elegant appearance make this Belgian-style beer stand out. Even the brewing method is fascinating and exhibits remarkable craftsmanship. They brew Saison in winter that ages till summer. The most famous brands include Boulevard Tank 7, Saison Dupont, and Ommegang Hennepin, but the best thing about this beer style is you can serve it with BBQ in summer to enjoy the party to the fullest. 
So why wait any longer when you can have endless options? Check out these ten famous Saison beer brands to discover authentic flavors. 
1. Saison Dupont
The Belgian beer industry is among the leading markets around the globe. You can find a collection of distinct beers, including Porters, Lagers, Saisons, and IPAs. Among all, Saison offers a unique taste and matchless impression. 
Saison Dupont, brewed by Brasserie Dupont, is a classic beer with a honey-golden body. The liquor has an inch-tall head that stays persistent. It adds beauty to the appearance of this tasty drink. It has a strength of 6.5% alcohol content.
Bready malt and grassy hops mingled with a citrusy flavor make a robust flavor profile. It finishes clean with well-balanced carbonation. Saison Dupont is a light-bodied beer that pairs with traditional Belgian dishes.
2. Funkwerks Saison
The flagship beer of Funkwerks is Saison, brewed in Colorado, United States. It has won the gold medal in the Great American Beer Festival. An extremely light hazy gold body topped with an inch-tall white head looks attractive. The head retention is incredible.
Yeast sweetens the flavor profile with a citrusy, fruity, and spicy aroma. The taste offers fruits, including grapefruit, passionfruit, tangerine, and lemon, with traces of ginger and pepper. Funkwerks Saison is a thin-bodied liquor with soft carbonation and a dry finish. It can increase the taste of your meal, and you can try it with your favorite dish. 
3. Fantôme Saison
Fantome Saison is reminiscent of champagne produced in Belgium by Brasserie Fantome. The bright gold beer has a strength of 8% ABV. It pours a transparent golden color with a clean white head of foam and lively carbonation.
The aroma is funky, with hints of pears, oaks, lemon zest, apricots, and earthy hops. It offers a smooth mouthfeel with the same taste as the nose. The carbonation is lively, making it worth trying saison beer year-round.
4. Saison Regal
A Saison beer is a work of pure art, especially Saison Regal. It is another classy Belgian liquor brewed with utmost care and attention to detail. The lovely reddish-gold body with a dense, creamy white head always looks outlandish. However, head retention is low.
It has a musty and flowery aroma, but its flavor is sweet and fruity. The mouthfeel is smooth with a good carbonation level. Saison Regal is a year-round beer with a decent flavor profile. 
5. Les Trois Mousquetaires Saison Brett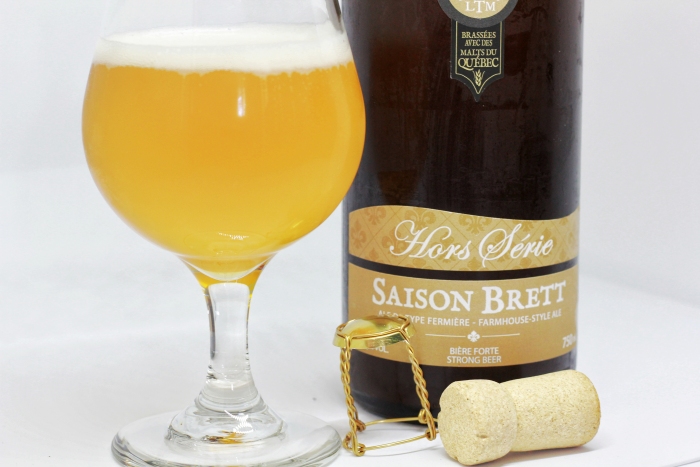 Are you looking for a beer that is full of flavor, refreshing, and crisp? If so, try Saison Brett!
Saison Brett is a flagship beer of Canadian brewing company, 'Les Trois Mousquetaires.' It pours a cloudy light amber color with a finger-tall white head. Lime, lemon, hay, and grassy hops make a unique aroma, while the taste reflects the nose with additional notes of honey. 
The beer offers a thin mouthfeel with decent carbonation. Overall, Saison Brett is a tasty beer with flavorsome essence. 
6. Boulevard Brewing Tank 7
Boulevard Tank 7 is a Belgian-style Farmhouse Ale produced in Missouri, United States. The beer has 8.5% alcohol content. It pours a hazy golden body and a dense white fluffy head. The head retention is superb. It leaves a copious amount of lacing behind. 
It smells good, with hints of lemon, spicy yeast, and malt. The taste is a delectable combination of malty sweetness and hoppy bitterness extracted from the finest Amarillo, Simcoe, and Magnum hops. It offers a peppery dry finish with a well-carbonated medium body. Boulevard Tank 7 is a pleasantly refreshing beer to taste and enjoy with buddies.
7. Allagash Saison
A classic interpretation of a Belgian-style farmhouse beer is Allagash Saison, brewed by Allagash Brewing Company. They produce it with top-quality 2-row malts, rye, oats, and Belgian sugar with a spicy touch of Tettnang, Cascade, and Bravo hops. The yeast further enhances the flavor of this lovely golden drink.
Allagash Saison exhibits tropical fruit and a spicy aroma with a peppery taste. Citrus, malt, and hops dominate the flavor profile. It finishes try, but Saosion is an outlandish beer with a pleasant feel.
8. Goose Island Sofie
Experience the authentic flavors of Goose Island Sofie. It is a Saison beer produced in the United States. The beer contains 6.5% ABV. It has a cloudy golden body with a large white bubbly head that recedes quickly. 
The peppery aroma with notes of citrus and malt increases the charm of this delicious beer. Its taste reflects the nose. The mouthfeel is smooth with excellent carbonation. With its effervescence finish, Saison is an ideal choice for any event.
9. Oxbow Farmhouse Pale Ale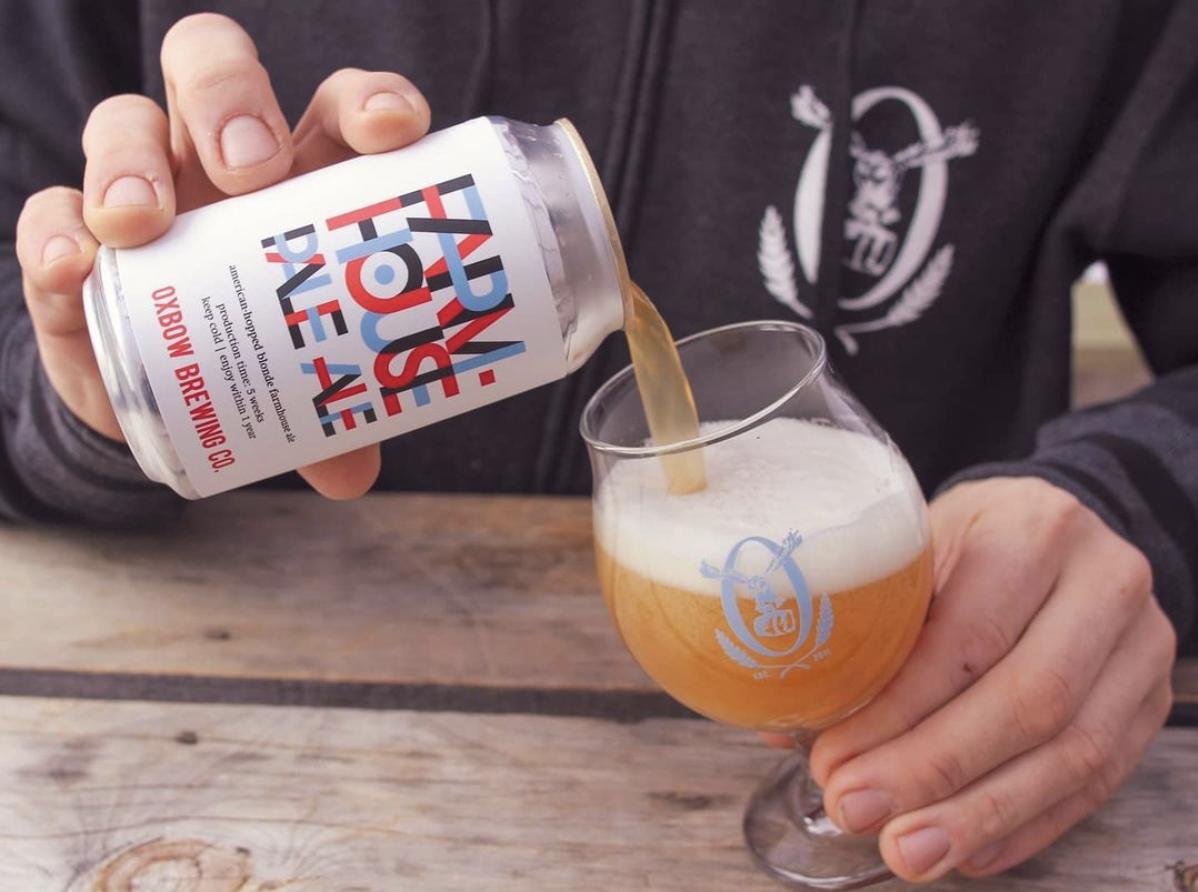 A signature ale by Oxbow Brewing Company is Farmhouse Pale Ale. It is a Saison-style beer with a strength of 6% alcohol content. The cloudy golden body with a small white head enhances its appearance. 
It is a blend of pale malt, yeast, and spicy hops with notes of coriander. The feel is lovely with light to medium body and lively carbonation. Believe it or not, Oxbow Farmhouse Pale Ale is one of the best beers with a crisp flavor.
10. Hill Farmstead Arthur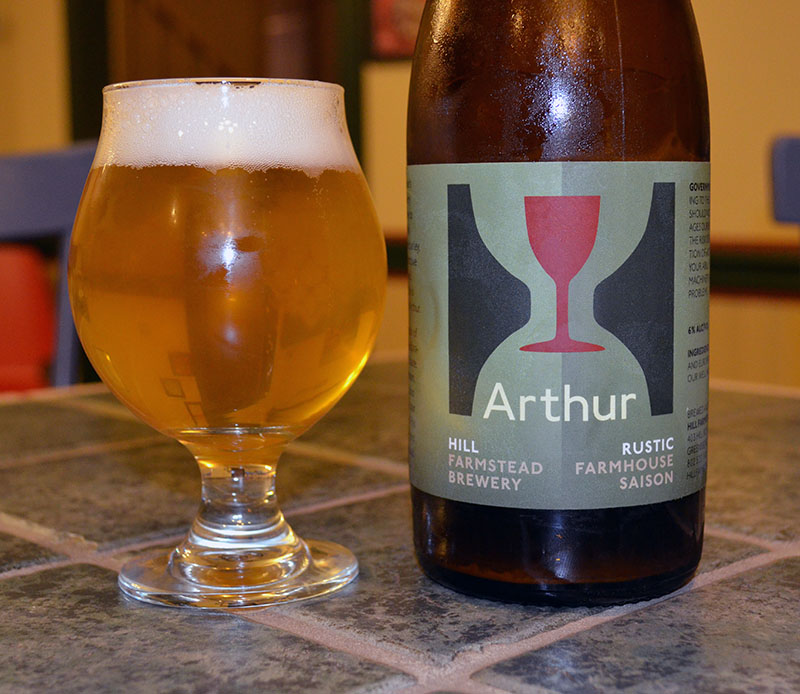 The beautiful hazy golden Hill Farmstead Arthur is a Saison beer brewed with the best quality ingredients in Vermont, United States. A nice-looking white foamy head stays stable for a few minutes.
The smell is tempting, but the taste is on the next level with flowery, malty, and lemon-zest flavors. It finishes dry. Hill Farmstead Arthur is a light-bodied beer with medium carbonation. It is ideal for casual meetups and post-work evening parties.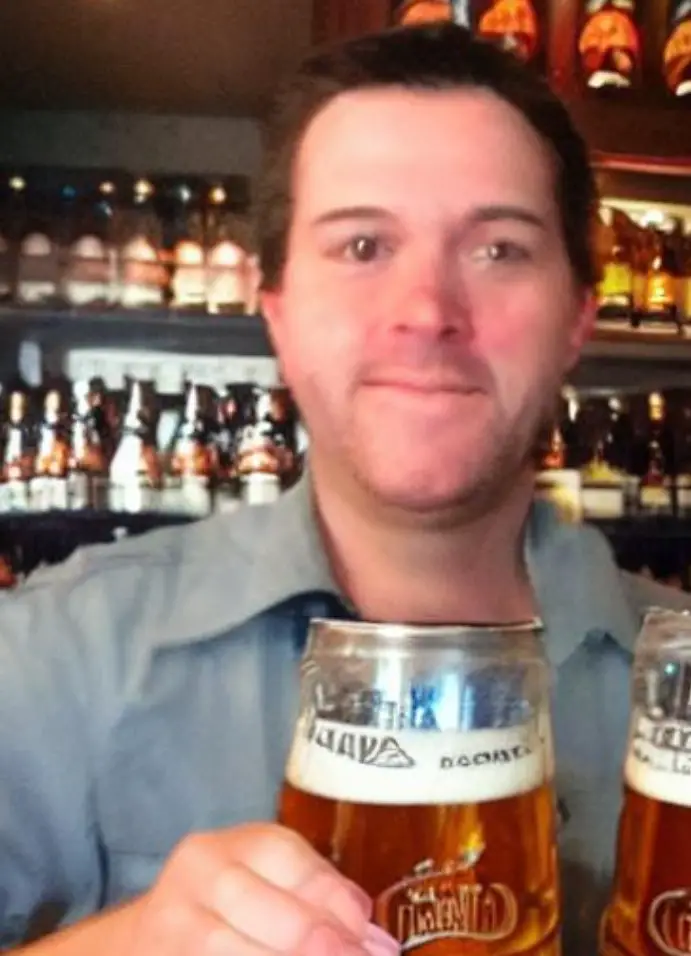 I am a passionate beer connoisseur with a deep appreciation for the art and science of brewing. With years of experience tasting and evaluating various beers, I love to share my opinions and insights with others and I am always eager to engage in lively discussions about my favorite beverage.