One of the renowned types of Ale is Pale Ale. They are medium-bodied, crisp, and malted beers with a slightly creamy feel. Also, drinking a pale ale to beat the heat on a hot day is an excellent idea.
Several popular brands are out there for you to choose the most flavorsome drink. So, here is a compilation of the top ten best Pale Ale beer brands to try in summer. 
1. Coopers Original Pale Ale
Coopers Brewery Limited is a trustworthy name in the Australian beer industry with distinct variants and flavors to offer. It has 4.5% ABV with a good amount of carbonation. The deep-golden color of Coopers Ale enhances the appearance with a foamy head that often stays persistent.
It smells like sweet grain with a touch of citrus flavor, while the taste is of cereal grains with citrusy notes, making it a quaffable and enjoyable beer. Moreover, this Original Pale Ale is a light-bodied drink with moderate carbonation and a smooth mouthfeel. You can drink it on any occasion. 
2. Bass Ale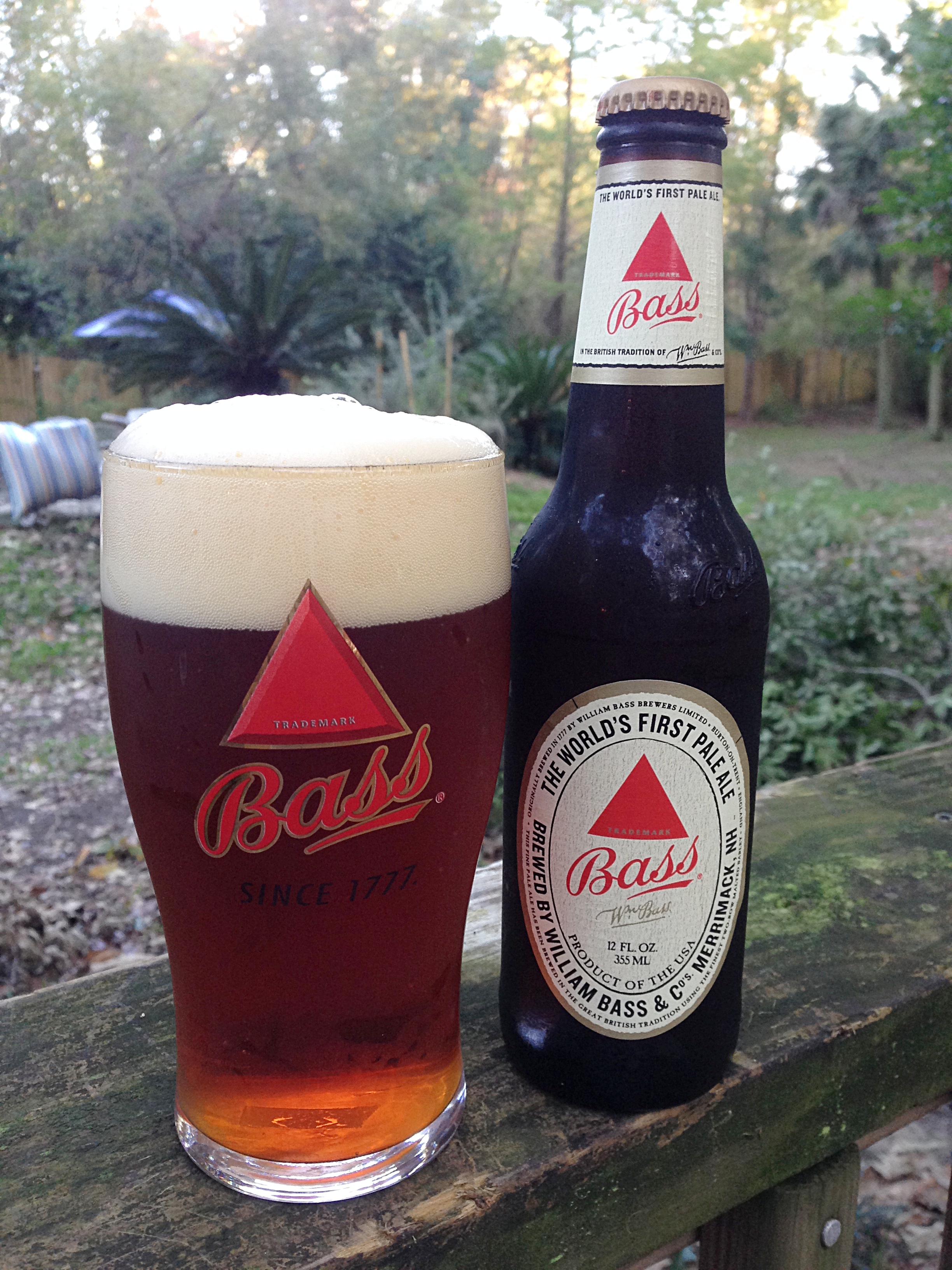 Love classic pale ales from the United Kingdom? Why don't you try Bass Ale? 
Bass Ale is an English Pale Ale with a copper-colored body and a creamy head. The head has good retention with visible carbonation. It contains 5.1% alcohol content.
The scent of this lively drink is malty and grainy, while the flavor is not any different than the nose. Bass Ale is a medium-bodied alcoholic drink that offers a soft mouthfeel. Also, it is among the widely consumed beers in the United Kingdom and nearby European countries.
3. Sierra Nevada Pale Ale
Do you consider yourself a true beer enthusiast if you haven't tasted Sierra Nevada beers? 
Sierra Nevada is a leading brand in the global beer industry. Its Pale Ale is an everyday drink available at every store, restaurant, bar, or pub. The transparent amber body topped with a dense white foam of head adds elegance to its appearance. 
With aromatic flavors of bready malt with a generous quantity of premium Cascade hops, make this drink a full-flavored beer. The spicy notes with a full-bodied character and a smooth mouthfeel further strengthen the flavor profile. 
4. Stone and Wood Pacific Ale
Stone and Wood is a leading name in the Australian beer industry, with a collection of tempting and quality alcoholic beverages. So, have you tasted the Pacific Ale brewed by the same brewery? 
Pacific Ale is an American Pale Ale with 4.4% alcohol by volume. Its hazy yellow color with a low-retention creamy head looks decent enough to make its appearance worth watching.
The nose is tropical fruits with pineapple, melons, mango, and candied sugar, while the taste is the same as the smell suggests, with a touch of hoppy bitterness. It is a light-bodied drink with a bittersweet finish.
5. Fuller's London Pride
Everyone's favorite, London Pride by Fuller's Brewery, is an iconic beer brewed with exceptional varieties of hops and Crystal malts. It is a kind of English Bitter Pale Ale with 4.7% alcohol content.
The beer pours an amber color and a short-lived white head with aromatic notes of caramel malts and citrus fruits. Its taste offers sweet raisins, dried fruit, and biscuit extracted from the Crystal malts, while the piney herbs' flavors come from the Challenger and Goldings hops. 
Fuller's London Pride feels rich, elegant, and smooth on the palate, with a satisfying finish and aftertaste. Moreover, the beer perfectly balances malty sweetness and hoppy bitterness.
6. Little Creatures Pale Ale
Another Australian brewery, Little Creatures Brewing Company, introduced its Pale Ale with bright flavors. It has an ABV of 5.2%. The pale amber body with a long-lasting white head makes this refreshing drink lively.
With an aroma of caramel malt and fruits with a touch of grassy hops, Little Creatures Ale's taste reflects the nose with a well-carbonated medium-bodied texture. Furthermore, it is an easy-to-drink beer you can serve in private/social gatherings.
7. Balter XPA
Balter XPA is a highly famous beer brand in Australia. The beer style is American Pale Ale with a hazy yellowish-golden body. It may look like an orange juice to you. The head retention might be the only low point of Balter because it dissipates immediately within a few seconds.
The smell is all about fruitiness with orange, mango, passionfruit, stone fruit, and pineapple. Its taste reflects the aroma with a delicious balance of sweet fruity flavor and bitter hoppy taste. Balter is a highly-carbonated beer with a medium-bodied feel and refreshing character. It has the quality to make your day.
8. Samuel Smith Old Brewery Pale Ale
The dark amber beer brewed by Samuel Smith's Old Brewery, Pale Ale, is a refreshing sipper to feel relaxed and calm. The nice-looking fluffy khaki head works like a cherry on top.
It smells like caramel malt with toasted biscuit and a trace of spice. The taste reflects the nose with a touch of hoppy bitterness. It offers a thin to medium-bodied mouthfeel with average carbonation and a dry lingering finish. Samuel Smith's Pale Ale is an all-rounder beer you can buy without thinking twice.
9. Emerson's 1812 Pale Ale
Among the best beer brands in New Zealand is Emerson's 1812 Pale Ale. Its style is English Pale Ale with an ABV of 5%. The amber-colored body looks lovely beneath the dense, creamy white head.
The scent is caramel malt and dark toffee with citrusy fruitiness, while the taste suggests the same as the nose. It is a medium-bodied ale with decent carbonation and a well-balanced flavor. Moreover, the lingering dry finish will intrigue you to have another sip.
10. Timothy Taylor's Landlord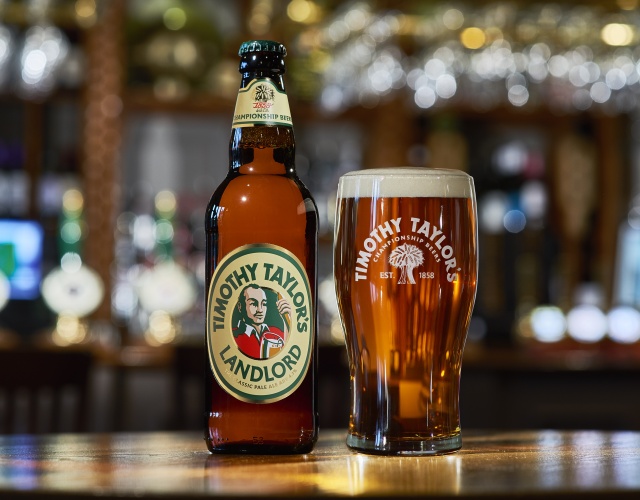 An award-winning beer in the United Kingdom is Timothy Taylor's Landlord. It has won the Brewing Industry Challenge Cup and CAMRA's Champion Beer of Britain four times. The amber copper body with a thick bubbly head that retains well strengthens the impression of this everyone's favorite beer. 
The smell and taste offer caramel malt, bread, and citrus/fruit notes with earthy hops at the back. It gives a vibrant mouthfeel with lively carbonation, perfect for ale beer enthusiasts.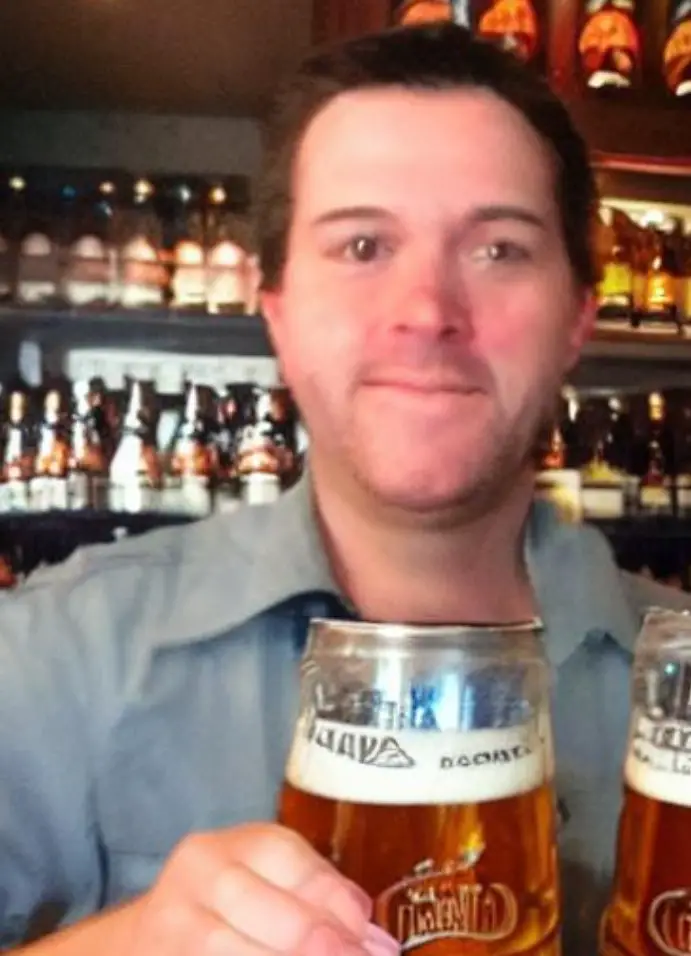 I am a passionate beer connoisseur with a deep appreciation for the art and science of brewing. With years of experience tasting and evaluating various beers, I love to share my opinions and insights with others and I am always eager to engage in lively discussions about my favorite beverage.