Beer is something else for any day. From the summer BBQ to the after-dinner happy hour, beer is blended into our culture and lifestyle. It adds a special flair to any program we have and creates memorable moments. Not only that, but beer also offers great health benefits, such as: 
Improved bone density
Decreasing the risk of Cardiac arrest and stroke
Improved cholesterol levels
But what about using something to garnish beer? Lime has been very common, especially with Corona, but what about the orange? Have you ever seen a beer with oranges?
Ooh, That's where Blue Moon has come to your mind. The beer with oranges is an easy twist on a classic beer cocktail. In this article, we will disclose some of the general questions about Blue Moon and orange.
History of the Blue Moon With Orange
Keith Villa brewed the Blue Moon in 1995, which is a Belgian-style witbier. At that time, he was a brewmaster at the Molson Coors Brewing Company. Originally, the beer was created as a special brew for the Sandlot Brewery, a small brewery located inside Coors Field in Denver, Colorado. However, it quickly gained popularity and was soon available in bars and restaurants across the United States.
The beer itself is brewed with Valencia orange peel, coriander, oats, and wheat, which gives it a unique, refreshing taste. But what about orange garnish? Why orange garnish?
After the popularity of Blue Moon, Keith Villa wants to visit the whole country to see his beer's eligibility. Unfortunately, he found that people all over the US drink his beer, but not the way he thinks. Every bartender serves his beer with a lemon garnish, and people are pretty used to it.
Then he talks to the bartenders and sales team and requests them to serve with an orange garnish. What happened then?
Any guesses? No one will follow his instruction. That's where Keith does a surprising thing. He frequently goes to bars with a bag of oranges and a knife with the intent to slice them. He himself cut the oranges, sliced them, and garnished them to the serving glasses. He started doing it from one restaurant to another.
And most surprisingly, people love the way it is served. A new trend and new innovation attract them so hard. They love the orange garnish and the way it tastes. Then the bartenders agreed with Keith after the sales increased.
It took some time and hard work, but it went off so well that people always wanted a beer with an orange garnish. However, do you know why oranges are added to Blue Moon? Let's dive into it!
Why Add Orange to the Blue Moon?
Blue Moon, also known as Belgian white beers, is a popular choice among beer enthusiasts for their light and refreshing taste. They are made with a combination of malted wheat and barley, which gives the beer its signature cloudiness and smooth texture. Unlike other types of beers that have a strong base flavor, witbiers have very little base flavor and are extremely light in the body.
Because of the lack of excessive flavor in witbiers, they pair perfectly with an orange piece. The sweetness and acidity of oranges help to balance out the mildness of the beer, creating a harmonious blend that is both refreshing and satisfying.
Additionally, adding an orange slice to your witbier can enhance its overall aroma and appearance. And it is worth knowing that the Blue Moon has 20 different varieties. You can tweak your bud taste every day with more than 20 rotating taps. It's just like welcoming you every day with a new hello.
How to Drink Blue Moon With Orange
Here is a step-by-step instruction on how to properly drink Blue Moon with orange for the perfect combination of flavors.
Right glasses: you need to choose the right glass. It could be a pint glass, or a tall tumbler will do the trick. The wide opening of the glass allows for a good amount of aroma to be released, making for a more enjoyable drinking experience.
Pouring: Before you pour your Blue Moon into your glass, make sure to roll it right to the left and left to right. After that, pour your Blue Moon beer slowly to avoid creating too much foam. The purpose of this rolling technique is to suspend the yeast and other sediments in the beer, allowing for a smoother pour and taste. This technique also ensures that you get all of the flavor profiles that Blue Moon has to offer.
Serve: Choose a fresh and juicy orange. Cut a small wedge out of it – this will be your garnish, making sure it sits comfortably on top. Then serve the beer with an orange garnish.
You can even combine Blue Moon with different beers to consider a beer cocktail. 
Is the Blue Moon Always Served With an Orange?
Yes, Blue Moon always serves with an orange. Just because it doesn't contain the excessive flavor of witbiers, an orange slice can tweak it as its best. Have you heard that this orange has a special name? "Valencia," According to the name of Valencia city in Spain, has been named Valencia Orange. These oranges are mainly grown for juice or other processing.
And the interesting thing is some restaurants have the full package of food meant to be eaten with Blue Moon beer. You can take any Blue Moon varieties with associated food and enjoy the way it tastes.
Summary
Blue Moon and Oranges have a deep connection that can be seen in both their color and flavor. There are a lot of discussions out there about whether Blue Moon lacks excessive flavor, but with the pair, it has; caring a good well. You can find Blue Moon and its craziness in more than 25 countries.
In addition, the origin and history of Valencia oranges are fascinating to attract anyone's ear. Those looking for something different may find this to be the perfect blend of flavors to quench their thirst.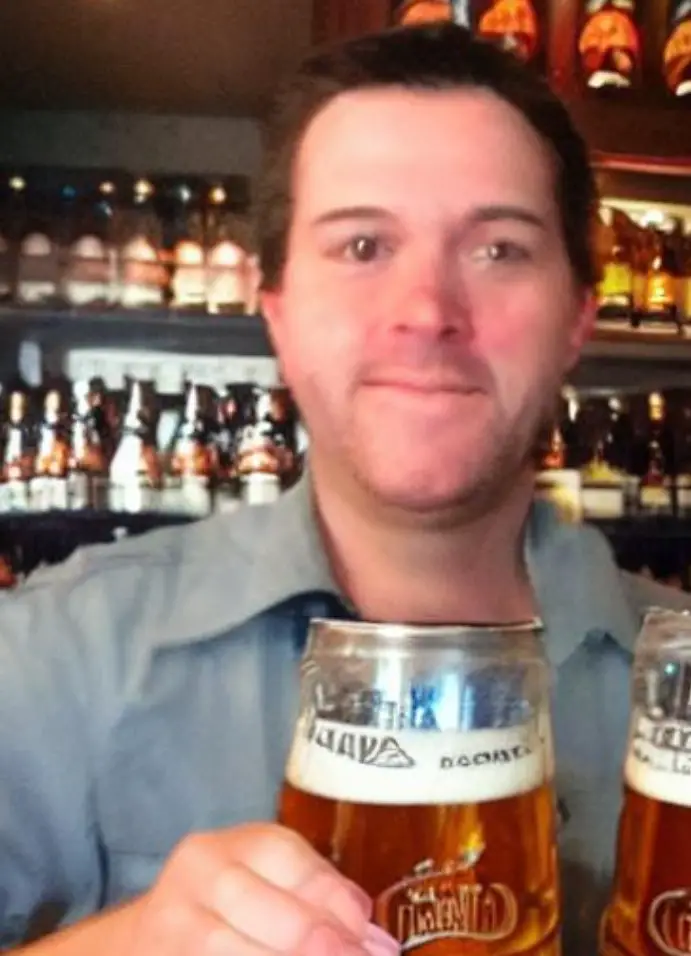 I am a passionate beer connoisseur with a deep appreciation for the art and science of brewing. With years of experience tasting and evaluating various beers, I love to share my opinions and insights with others and I am always eager to engage in lively discussions about my favorite beverage.