One of the numerous attractions in Orange County is California's Anaheim. It is renowned for homing the Disneyland Resort. In addition to this, Anaheim is also a fantastic destination for beer enthusiasts. 
Do you think of yourself as a beer lover? If you hear yourself saying yes, this city must be on your bucket list of places to visit.
Let's dive in and look at the best breweries in Anaheim that'll be perfect for your bucket list.
1. Bottle Logic Brewing
Their dedication to quality, innovation, community, and sustainability are the characteristics Bottle Logic Brewing has that made them earn a spot alongside the best breweries in Anaheim.
Bottle Logic Brewing is known for producing high-quality, well-crafted beers with only the finest ingredients. They combine this with innovative brewing techniques to create diverse beers that appeal to various beer drinkers' tastes. 
Because of their quality beer, they have won several medals at the prestigious World Beer Cup and Great American Beer Festival for their beers.
Being one of the best in the beer industry, they also extend their passion to the brewery by sharing what they know through the brewery tours they offer their customers. Aside from that, they are committed to sustainability and work to minimize their environmental impact in all operations.
Address: 1072 N Armando St, Anaheim, CA 92806, United States
Phone: +1 714-660-2537
Website: https://bottlelogic.com/
2. Noble Ale Works
Noble Ale Works is one of Anaheim's finest breweries for many reasons. They provide a selection of premium brews, such as sours and barrel-aged brews, aside from having more unusual options like IPAs, stouts, and lagers.
They collaborate with other brewers and companies to create distinct beers with a strong emphasis on innovation and experimentation to keep their brewery expanding. Furthermore, they also provide a large tasting room and an outside patio area for the best possible customer experience.
Additionally, they recycle all of their leftover grain and hops apart from using energy-efficient machinery and procedures to decrease their environmental effect. Finally, they have a solid commitment to environmental responsibility and sustainability.
Address: 1621 Sinclair St B, Anaheim, CA 92806, United States
Phone: +1 714-634-2739
Website: https://noblebeertogo.square.site/
3. Brewery X
Brewery X earned its reputation as one of the top-notch breweries in Anaheim because of its commitment to sustainability, community, fine beer, facilities, and education. Brewery X is a destination you must visit if you enjoy drinking beer or just looking for an amazing experience.
They are known for being a unique and famous Anaheim brewery. That's because of its focus on using environmentally friendly and sustainable practices. Part of this is using solar energy to generate power and making several other initiatives to reduce their environmental impact.
Their commitment to teaching and promoting their passion for brewing by offering a tour of their brewery is also one of the notable traits of Brewing X that makes them the best.
Address: 3191 E La Palma Ave, Anaheim, CA 92806, United States
Phone: +1 657-999-1500
Website: https://www.brewery-x.com/
4. Green Cheek Beer Company
Green Cheek Beer Company offers its customers memorable experiences, which sets them apart from the other breweries in Anaheim. 
They do this, first of all, by making a diverse range of high-quality beers. These beers come in traditional-style IPAs, stouts, and lagers. Plus, some experimental brews like sours and barrel-aged beers.
Their creativity and consistently well-crafted beer have made them win the hearts of beer lovers and win actual awards at beer competitions like the Great American Beer Festival.
Even though Green Cheek Beer Company focuses on experimentation and innovation, they make sure to reach out and stay connected to the community. This trait makes them stand out among its competition more, as they are known to frequently host events and fundraisers for the benefit of local organizations.
Address: 2294 N. BATAVIA ST. STE C ORANGE, CA 92865
Phone: +1 714-998-8172
Website: https://www.greencheekbeer.com/
5. All-American Ale Works
A small, family-owned brewery at Anaheim Canyon Business Park is how beer lovers refer to All-American Ale Works. They specialize in ales and IPAs while providing a cozy, intimate, laid-back, and relaxed tasting room atmosphere where customers can lounge and enjoy drinking their favorite brew with friends and family.
Don't be deceived by this brewery's small space. There are several reasons why All-American Ale Works is one of the best breweries in Anaheim. Aside from offering traditional-style IPAs, lagers, and stouts, they have creatively crafted sours and fruit beers. 
They keep pushing for excellence and creating new beers while experimenting with new ingredients and brewing methods. Because of this, their constantly-changing tap list continually earns favorable reviews from critics and beer fans.
Address: 5120 E La Palma Ave unit 103, Anaheim, CA 92807, United States
Phone: +1 714-463-4474
Website: https://allamericanaleworks.com/
6. Karl Strauss Brewing Company
Karl Strauss Brewing Company is a brewery chain with a branch in Anaheim. Unlike the All-American Ale Works brewery, their brewery has a large, modernly designed tasting room with a patio area and a full-service restaurant. This interior made them a famous place where beer drinkers hang out.
Over its 30 years in the craft beer industry, Karl Straus Brewing Company has always produced the most delicious beer with only the best ingredients and a revolutionary approach to brewing techniques. This continuous course for excellence has gained them several gold medals at the Great American Beer Festival, which guarantees anyone who'll visit and order their beer that they'll drink only the finest-tasting beer ever.
Address: 2390 E Orangewood Ave #100, Anaheim, CA 92806, United States
Phone: +1 714-940-1772
Website: https://www.karlstrauss.com/visit/anaheim/
Conclusion
If you're looking for a place to taste the best beer flavor, Karl Strauss Brewing Company is the one for you. For trying a variety of unique beer variants, All-American Ale Works' got your back. If you want to tie up having an event for a cause while hanging out with your colleagues over a beer, Green Cheek Beer Company is the place for you and your charity.
If you want to explore and have a beer adventure, and whatever your preference is, you'll find the perfect brewery in Anaheim.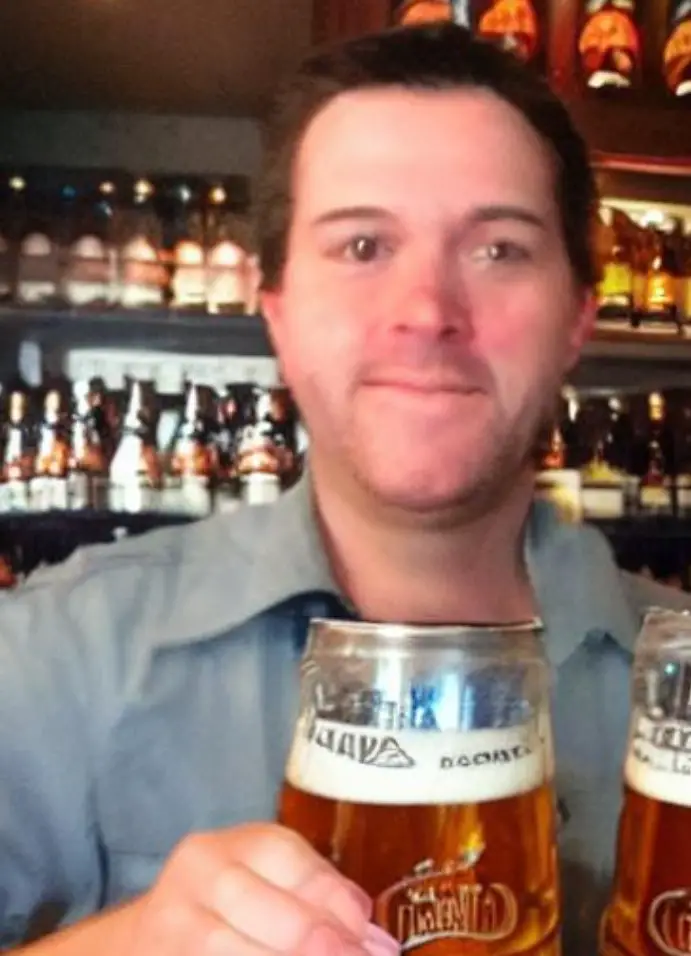 I am a passionate beer connoisseur with a deep appreciation for the art and science of brewing. With years of experience tasting and evaluating various beers, I love to share my opinions and insights with others and I am always eager to engage in lively discussions about my favorite beverage.