Being the bourbon capital of not only the United States but the world, it's no surprise that the citizens look forward to alcohol. Louisville uses locally grown grains to manufacture its bourbon and is proud of it. Now, the recent craft beer craze that has taken over Louisville has its local breweries using the same local ingredients to make delicious beer that everyone enjoys.
With the rapid rise in the industry, more and more breweries are popping up to cater to the untapped market. If you're in the area or heading there soon and crave a good old craft beer every now and then, this list will give you the perfect breweries to visit, which will live up to your expectations.
1. Against the Grain Brewery
Just a first glance at the brewery's website, and you'll be inspired by how artsy it is. Not just that, but you get a feeling of rebelliousness from their artwork which makes Against the Grain different. Its story is colorful too. The brewery was started with the mind to "take something shitty and make it the shiniest turd in all the land." Starting in 2011, the owners brought innovation and color to their brewery, making diverse beers that are anything but "boring". They are so popular that gradual expansions led them to be present in 43 states in the US and 25 countries! Wow, right?
Address: 401 E Main Street, Louisville, KY 40202
Phone: 1 (502) 515-0174
Website: https://atgbrewery.com/
2. Apocalypse Brew Works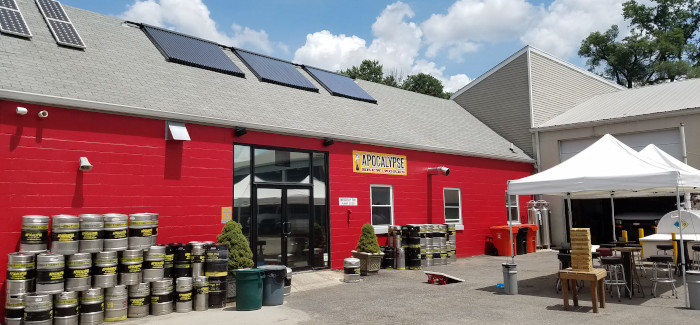 First opening its taproom and brewery called the Fallout Shelter in 2012, Apocalypse produces beer like your life depends on it! Producing small batches at a time makes sure that every batch they create is fresh. The best part about the business is that it believes in sustainability and ensures this by reusing grain, recycling material, and using solar-heated water. Before this, Apocalypse's brewers brewed beer at home with more than 40 years worth of experience up their sleeves. You won't be disappointed!
Address: 1612 Mellwood Ave., Louisville, KY 40206
Phone: 502.742.0090
Website: http://apocalypsebrewworks.com/
3. Falls City Beer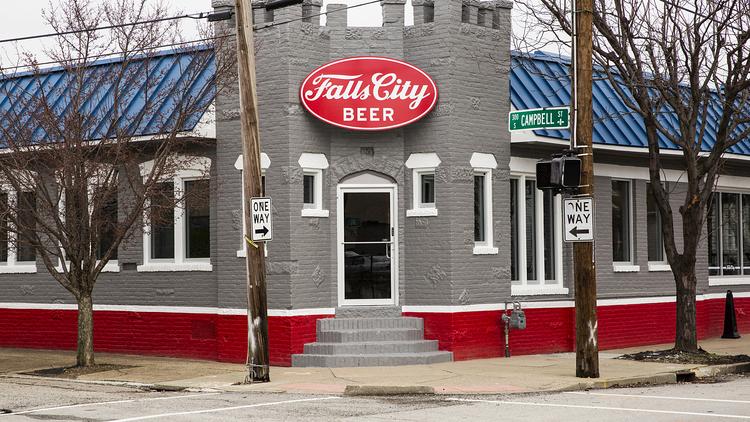 Fall City has been around quite a long time, which is why it has seen world wars, pandemics, and prohibition. But through it all, it has strived and survived and invites you to grab a pint with them. One of its fascinating events is the Open Mic Night, where you don't have to pay a penny to attend. You can listen to comics and laugh your pants off till you drop! Of course, don't forget to grab a beer while you're at it.
Address: 901 E. Liberty St., Louisville, KY 40204
Phone: (502) 257-7147
Website: https://www.fallscitybeer.com/
4. Goodwood Brewing
Starting in 2005, by purchasing the Bluegrass Brewing Company and rebranding itself as Goodwood in 2015, it started aging its beer in barrels to instill great flavors and profiles as well as higher alcohol content to produce great ales, lagers, and stouts. Try out their bourbon barrel stout with an IBU of 30 and ABV of 8. It is aged to perfection in bourbon barrels and boasts hints of bourbon, vanilla, oak, and chocolate. On Wednesdays, why not challenge your friends to some board game fun with Goodwood Brewing.  
Address: 636 East Main Street Louisville, KY 40202
Phone: 502-584-2739
Website: https://goodwoodbrewing.com/
5. Gravely Brewing Company
Gravely is passionate about refreshing beer, lively music, and good food. So, it combines the three and presents a great experience to its customers. It started operations in 2017 and is a family-owned business giving it a more intimate feeling than you can ever get at mainstream commercial breweries. Check out their When We Dance IPA if you're in the mood to party.
Address: 514 Baxter Avenue Louisville, KY 40204
Website: https://gravelybrewing.com/
6. West Sixth Brewing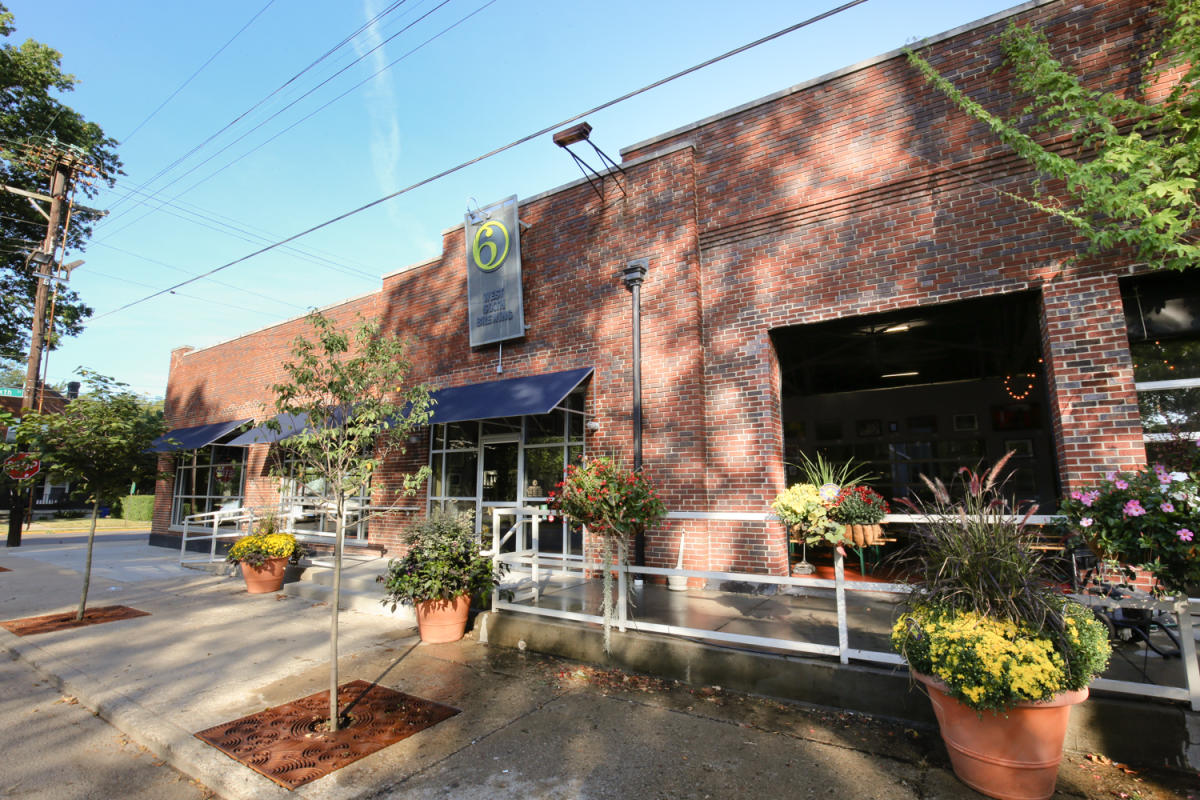 You'd love West Sixth, not just for its high-quality beers but also for the social impact that it tries to make in its community. It supports non-profits through its Sixth for a Cause Foundation, is environmentally conscious, and creates a work environment that is a dream for anyone. One of the first beers that it launched when it opened in the West Sixth IPA.
Address: 817 E Market St, Suite 101, Louisville, KY 40206
Website: https://www.westsixth.com/
7. Ten20 Craft Brewery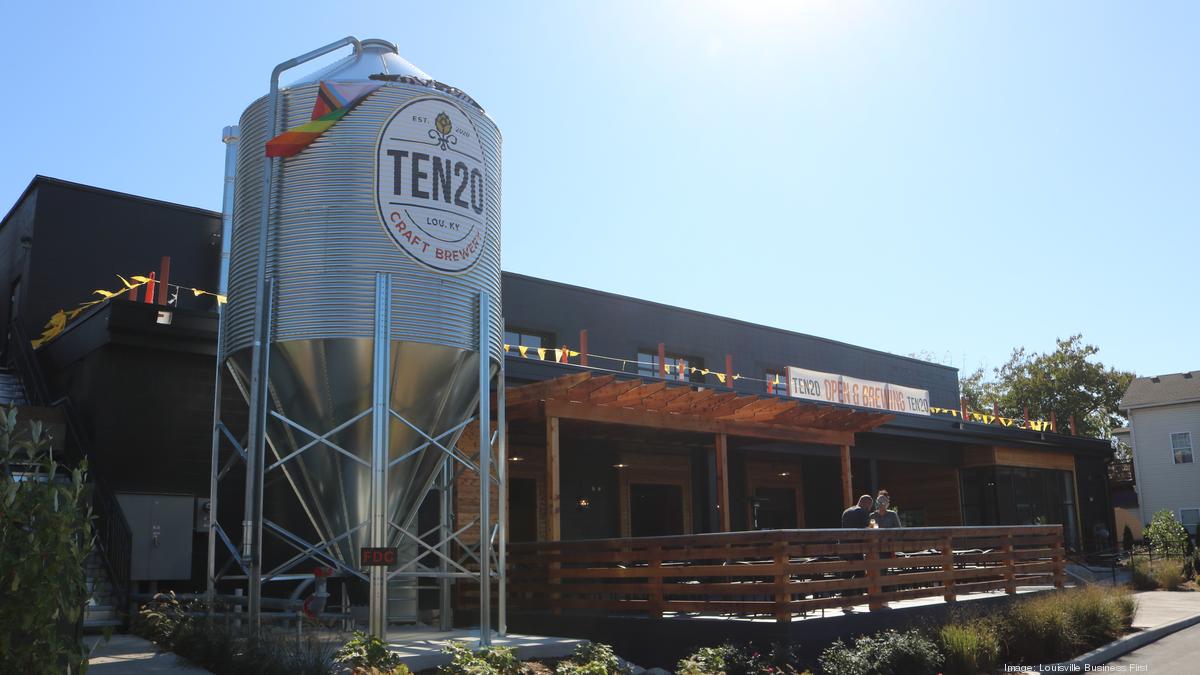 Ten20 is a cozy brewery that has both indoor and outdoor spacing to enjoy delicious beer, such as the Barrel-aged cherry sour that has an ABV of 7% and an IBU of 10. With a 22,000 square feet facility, it can accommodate anywhere from 50 to 300 people at a time and has a separate event space for you to book if you want to host a private event.
Address: 1020 E. Washington St., Louisville, KY 40206
Phone: 502.290.6820
Website: https://www.ten20brewery.com/
8. Monnik Beer Company
Monnik isn't interested in making fast money but wants to take the time and give an effort in providing the best service possible. In fact, its name is a Dutch word meaning monk and the owners chose this name for a reason. They believe in giving their craft all the diligence necessary to achieve perfection. 
Address: 1036 E Burnett Avenue Louisville, KY 40217
Phone: ‍(502) 742-6564
Website: https://www.monnikbeer.com/
9. Akasha Brewing
The brainchild of two friends and homebrewers who perfected their craft before finally deciding to open a business together, Akasha offers unpasteurized, unfiltered, and mostly vegan-friendly beer options. There are also non-alcoholic beers to try, such as the Elixir Kombucha. 
Address: 909 E MARKET ST STE 700, LOUISVILLE, KY 40206
Phone: (502) 742-7770
Website: https://www.akashabrewing.com/
10. Chimera Brewing 
Chimera is another brewery that supports the great work of non-profits by donating a portion of their income to create a positive change. If you want to be a part of that change, drink a cold one at Chimera! Every beer supports a particular cause.  
Address: 1025 Barret Ave Louisville, KY 40206
Phone: (502) 742-1714
Website: https://www.chimerabrewing.com/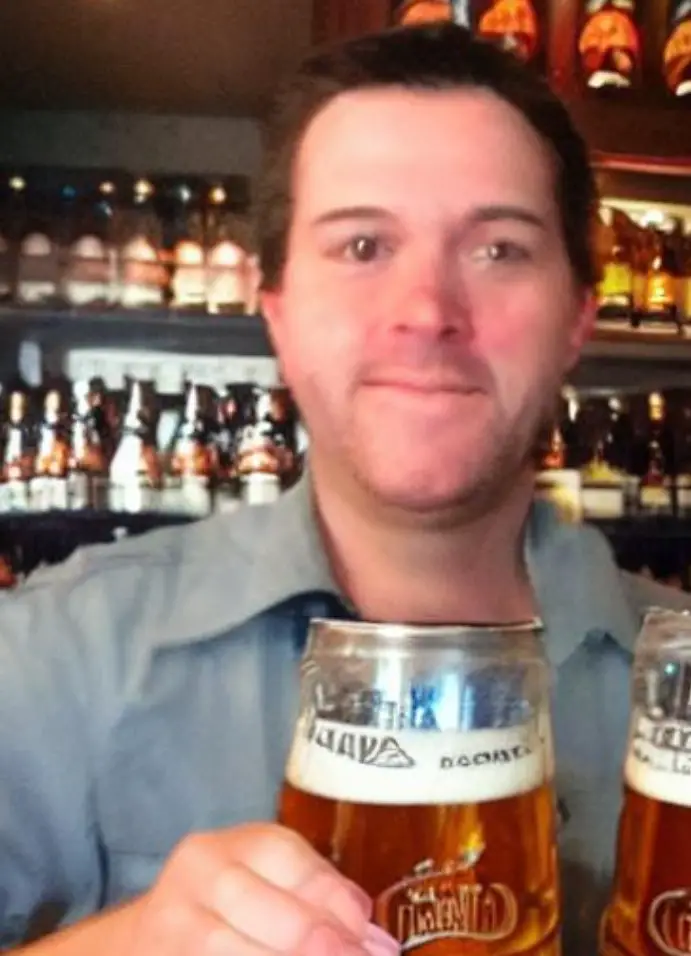 I am a passionate beer connoisseur with a deep appreciation for the art and science of brewing. With years of experience tasting and evaluating various beers, I love to share my opinions and insights with others and I am always eager to engage in lively discussions about my favorite beverage.