In Phoenix, an active and dynamic craft beer scene thrives with numerous places to sample and indulge. The local breweries maximize the ingredients from nearby areas for their savory exclusive mixes. It also stands out in style; this supports the agricultural industry while giving visitors a genuine taste of what makes the region special.
Also, the weather in the sun valley creates an ideal atmosphere for enjoying a chilled ale throughout all seasons, as the sun shines over 300 days annually. Celebrations and occasions like Arizona Strong Beer Festival, Real Wild, and Woody Beer Festival gather breweries from around the area to provide brew enthusiasts with opportunities to taste novel and exceptional blends.
Phoenix is a wild and complex region where fermented malted barley is fervently worshiped amid the sand-covered deserts. This specific industry takes great pleasure in its close-knit community of talented craftspeople that create a beer that is nothing short of liquid heaven. Numerous breweries and nano breweries in the area are managed and run by families, which adds to this tight bond between brewers and locals.
Let's explore the several reputable breweries in Phoenix that locals hold dear to their hearts while enthusiasts frequent for a cold one.
1. Four Peaks Brewing Company
Having been founded in 1996, Four Peaks stands as a famous brewery located within the perimeter of Phoenix. Varied assortments of prizewinning beers are up for grabs at their outlet, which includes noteworthy ones like Kilt Lifter Scottish Ale, which signifies their symbolic brew, and Hop Knot IPA.
Four Peaks Brewing Company patrons highly regard them as one of the top breweries in Phoenix due to their commitment to creating delectable brews that exclusively feature superior ingredients. 
They boast an impressive assortment of beverages with unique and diverse offerings like Hop Knot IPA, Sunbru Kölsch, and Kilt Lifter Scottish-style ale. Their taprooms are also welcoming and cozy, featuring abundant seating, hospitable staff, and delectable pub fare. 
Four Peaks also prioritizes sustainability in its operations, recycling grains and water while seeking nearby ingredients for brewing its beverages. 
This dedication to excellence in their products and ambiance while prioritizing sustainability has established them as a cherished mainstay within Phoenix's craft beer community.
Address: 3964 E Sky Harbor Blvd #3588, Phoenix, AZ 85034, United States
Phone: +1 480-303-9967
Website: http://www.fourpeaks.com/
2. Arizona Wilderness Brewing Co.
The establishment of Arizona Wilderness Brewing Co. has a distinguished sense of satisfaction in their practice by utilizing indigenous substances to produce one-of-a-kind, limited-quantity brews. They offer a constantly rotating selection of beers, including their popular Refuge IPA and Campout Stout.
The Phoenix-based Arizona Wilderness Brewing Co. stands out from the other top breweries in Phoenix as it takes great pride in its innovative approach to brewing methods and unyielding dedication towards sustainable practices. 
Additionally, this establishment strongly emphasizes utilizing locally-sourced ingredients that originate specifically from Arizona's expansive desert region. Their collaboration with local farmers and craftspeople for their expertly grown or made supplies exclusive only in this region is a remarkable trait never seen before in any other brewery.
Using prickly pear cactus fruit alongside mesquite-flavored malts are just some examples within an extensive array they offer beer lovers around town while also serving farm-fresh food dishes produced by communities neighboring them. 
Their eco-friendly methods involve utilizing solar energy and recycling water during operations garnering multiple environmental awards over time. It proves how much environmental conservation means to them at all times. After all, let's face it – mother nature matters most. 
Risk-taking is embedded into their veins, which shows through each distinctive creation, always keeping fans coming back wanting more, especially given the welcoming atmosphere found exclusively here. Indeed, it's truly worth visiting if you're passionate about beer.
Address: 721 S Country Club Dr, Mesa, AZ 85210, USA
Phone: +1 480-497-2739
Website: https://www.azwbeer.com/
3. Wren House Brewing Company
Wren House Brewing Company has earned an exceptional reputation for its commitment to its artistry and cozy gathering place that brings people together. 
One of the most notable aspects of this company's beers is how they craft them with careful attention down to microscopic details using only top-notch ingredients available in town. Their taproom welcomes visitors into a warm space featuring tasteful rustic decor mixed up with stylish touches and comfortable seating arrangements all around the place. 
Hosting community events offering unique opportunities by supporting local artists, musicians, and charities add value as it defines what makes being part of Phoenix special. Wren House remains devoted to adding more value to Arizona's soulful culture.
Address: 2125 N 24th St, Phoenix, AZ, United States, Arizona
Phone: +1 602-244-9184
Website: https://www.wrenhousebrewing.com/
4. Helton Brewing Company
One of Phoenix's most fascinating and remarkable breweries is Helton Brewing Company. This brewery's devotion to brewing outstanding beer, snug taproom, and focus on pioneering and creativity, are some of its notable qualities. 
A demonstration of how much they cherish experimental production methods can be seen through their wide range selection that includes peculiar flavors like prickly pear and citrus. 
Additionally, they have designed a layout plan for their gathering spot with locals in mind. It boasts various seating options, including a roomy outdoor patio where community members converge at leisure. 
Collaborating is one of Helton Brewing Company's hallmarks. That means working with nearby farmers and craftspeople to acquire locally-sourced, superior ingredients specific to the Arizona region. Their reputation as a welcoming venue for ale enthusiasts and people seeking an inviting atmosphere in which they can enjoy libations while socializing remains unmatched.
Address: 2144 E Indian School Rd, Phoenix, AZ, United States, Arizona
Phone: +1 602-730-2739
Website: https://www.heltonbrewingcompany.com/
5. Huss Brewing Company
Huss Brewing Company stands out as an exceptional brewery with a groundbreaking approach. It's renowned for its passion for producing outstanding beer while promoting sustainability and offering a hospitable atmosphere. 
Their priority is environmentally-conscious brewing measures such as renewable solar energy usage alongside water and grain recycling techniques throughout their production process. The array of beers showcased mirrors this practice, from tangy IPAs to refreshing wheat varieties, accompanied by the welcoming ambiance curated through diverse seating options that enable social interaction without pressure or noise pollution. 
Huss also frequently arranges community events like trivia nights and live performances where people can come together over great brews creating relationships beyond acquaintanceship and quietly fostering bonds among customers present at each occasion.
Address: 100 East Camelback Road Suite, 160 Phoenix, AZ 85012
Phone: +1 602-441-4677
Website: http://hussbrewing.com/
Conclusion
Phoenix has a multitude of outstanding breweries worth exploring. Every brewery delivers an exclusive encounter and serves up tasty, regionally crafted brews that are sure to hit the spot.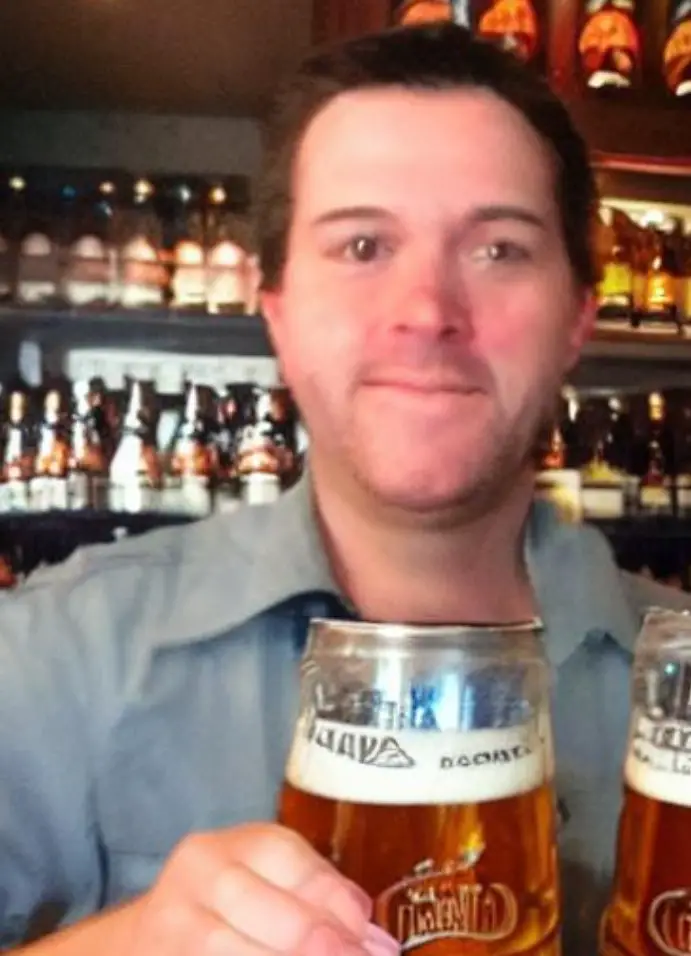 I am a passionate beer connoisseur with a deep appreciation for the art and science of brewing. With years of experience tasting and evaluating various beers, I love to share my opinions and insights with others and I am always eager to engage in lively discussions about my favorite beverage.