Seattle, Washington, is known for its vibrant craft beer culture, which includes hundreds of breweries spread across the city's many neighborhoods. The following are the top ten breweries in Seattle that you should not miss, whether you're a local looking to try something new or a visitor looking for the best beer locations in town:
1. Georgetown Brewing Company
One of Seattle's oldest and most well-known breweries, Georgetown Brewing Company was established in 2002. The brewery is relatively small and has a modest design, but the beer quality is what helps them attract visitors.
Manny's Pale Ale, a traditional American pale ale, is one of the brewery's most well-known and recognizable beers. The smooth, clean finish and modest hop scent of Manny's Pale Ale make it a well-rounded and approachable beer. Their other flagship beer, the Georgetown Bodhizafa IPA, is also famous with numerous awards and is widely regarded as one of the best IPAs in the country.
Address: 5200 Denver Ave S, Seattle, WA 98108
Phone: (206) 766-8055
Website: https://georgetownbeer.com/
2. Fremont Brewing Company
Located in the trendy Fremont neighborhood, Fremont Brewing Company is a must-visit for any beer lover. Their beer lineup includes a wide variety of styles, from IPAs to saisons to barrel-aged stouts. They also have a popular outdoor beer garden that's perfect for enjoying a pint on a sunny day.
Fremont Brewing's dedication to using organic and locally produced ingredients sets them different from other breweries in the region. You can taste the difference that results from employing fresh, high-quality ingredients in all of their brews, from their flagship Universale Pale Ale to their limited-edition seasonal offerings.
This is one of Seattle's nicest outdoor beer gardens, and it is also one of the nicest family-friendly places to visit. There are numerous tables and seats for guests to relax and enjoy their drinks in this area. The garden has become a popular destination for both locals and tourists for its family-friendly policy!
Address: 1050 N 34th St, Seattle, WA 98103
Phone: (206) 420-2407
Website: https://www.fremontbrewing.com/
3. Holy Mountain Brewing
Holy Mountain Brewing is a relatively new addition to Seattle's craft beer scene, but they've quickly made a name for themselves thanks to their unique and creative beer offerings. 
Holy Mountain Brewing is a really cool craft brewery that you should definitely check out if you're in Seattle. They make some seriously tasty and unique beers, like sours, barrel-aged beers, and Belgian-style ales. The atmosphere is chill and laid-back, with lots of seating options and a friendly vibe.
You should be informed that they don't have a full kitchen, but they do provide snacks like cheese plates and charcuterie. Also, you can bring your own meal or place a delivery order from a nearby restaurant. Furthermore, be aware that it may be quite busy there, especially on weekends and in the evenings, so you might need to wait for a table or snag a seat at the bar.
Address: 1421 Elliott Ave W, Seattle, WA 98119
Phone: (206) 659-4353
Website: https://holymountainbrewing.com/
4. Stoup Brewing
It is a family-run establishment that provides an extensive selection of excellent beers, from traditional styles to modern brews. The brewery is renowned for only using ingredients of the finest caliber while creating its brews.
If you want some snacks to go with your beers at Stoup, you might want to have a look at the array of food trucks that are parked outside the brewery and are on a rotating schedule so you can get something to eat while you enjoy your favorite brew. It's a wonderful opportunity to savor the tastes of Seattle while taking in the welcome and warm ambiance of this brewery.
Address: 1108 NW 52nd St, Seattle, WA 98107
Phone: (206) 457-5524
Website: https://www.stoupbrewing.com/
5. Cloudburst Brewing
Beers from Cloudburst Brewery are renowned for being tasty and inventive. They provide a variety of beers on tap that often change, including IPAs, stouts, sours, and others. You may taste the tastes of the Pacific Northwest in your pint since many of their beers are made with ingredients that are obtained locally.
The brewery has a casual and laid-back vibe, with plenty of seating options for groups of all sizes. There's often music playing, and the staff is friendly and can answer any of your questions about beers!
The only drawback of Cloudburst is that they don't have a proper kitchen. They do offer some snacks and sandwiches to pair with your beer, but the options are limited. Fortunately, the brewer allows customers to bring their own foods inside without charging fees.
Cloudburst Brewing
Address: 2116 Western Ave, Seattle, WA 98121
Phone: (206) 602-6061
Website: https://cloudburstbrew.com/
6. Reuben's Brews
Reuben's Brews offers a wide variety of beers, from classic styles to more creative brews. If you enjoy IPAs, you're in for a treat because they're particularly well-known for their hoppy beers. There are numerous sitting options for groups of all sizes in the pleasant and welcoming atmosphere of the brewery.
They also have a large outdoor patio area, which is perfect for enjoying your beer on a sunny day. Food options in Reuben's Brews are a bit limited because they don't have a kitchen, but customers can always bring their food and snacks inside the area. The parking space is also pretty limited so you might want to choose public transportation or park in nearby locations.Another reason you should choose Reuben is that the brewery is both family-friendly and pet-friendly. If your pet is well-trained, you can even bring them inside the patio area!
Address: 5010 14th Ave NW, Seattle, WA 98107
Phone: (206) 784-2859
Website: https://reubensbrews.com/
7. Urban Family Brewing
Urban Family Brewing is a brewery and taproom in Seattle's Magnolia district. Urban Family Brewery is renowned for its distinctive farmhouse- and sour-style beers. The brewer also sells other beer brands that are uniquely flavored with ingredients from the Pacific Northwest. There are numerous sitting options for groups of all sizes in the pleasant and welcoming atmosphere of the brewery. They have a sizable patio space outside that is ideal for drinking beer on a warm day. Nevertheless, there is not much parking available, therefore taking public transit is advised.
Address: 4441 26th Ave W, Seattle, WA 98199
Phone: (206) 784-4056
Website: https://www.urbanfamilybrewing.com/
8. Optimism Brewing Company
This Optimism Brewing Company is the perfect location for craft beer lovers with a special experience. Optimism Brewing Company offers a diverse beer menu, from classic styles to more experimental brews. They also have a rotating selection of guest taps, so there's always something new to try. Plus, they use high-quality ingredients and have a commitment to sustainability. They regularly host fundraisers and events for local non-profits and charitable organizations, so you can show your support by visiting the place.
The brewery has a spacious feel with many seat options to cater to all group sizes. The outdoor area is also open, so you can always enjoy your beer in sunny weather.
Address: 1158 Broadway, Seattle, WA 98122
Phone: (206) 651-5429
Website: https://optimismbrewing.com/
9. Peddler Brewing Company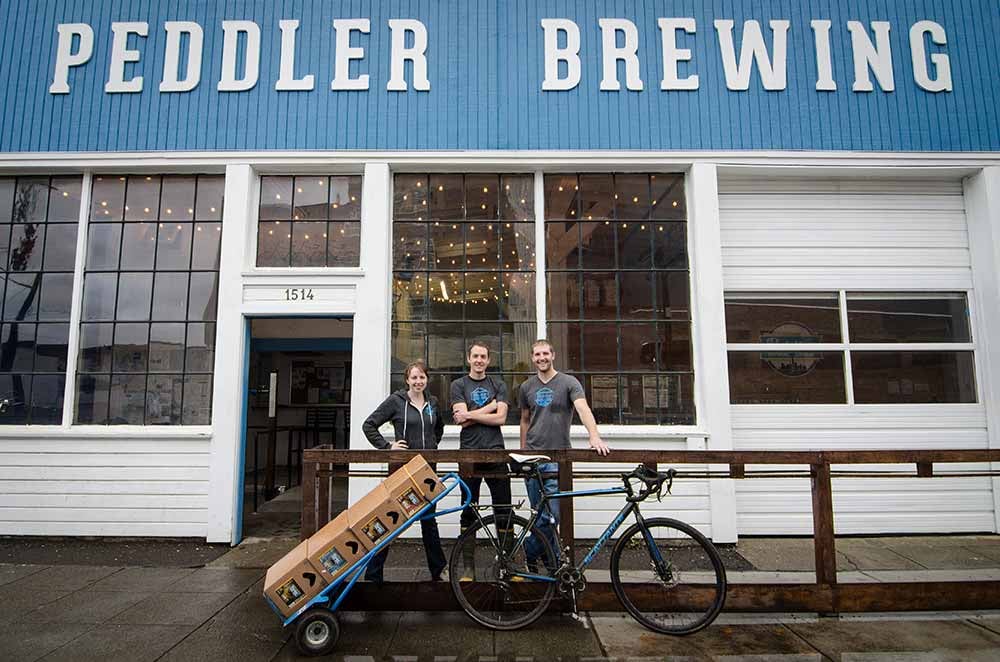 If you love beers and cycling at the same time, Peddler Brewing Company is the best brewery you can find in Seattle. Peddler's community is passionate about cycling; they combine it with beers in a unique way. They regularly host group rides and events for cyclists, and their tasting room is decorated with cycling-related souvenirs.
Peddler Brewing Company offers a diverse selection of beers, from classics to creative beers. They also use locally sourced ingredients, and the rotation of beers makes the place always entertaining. They also have food trucks parked outside, so you can enjoy your beers with many snack options in Peddler.
Address: 1514 NW Leary Way, Seattle, WA 98107
Phone: (360) 362-0002
Website: https://www.peddlerbrewing.com/
10. Seapine Brewing Company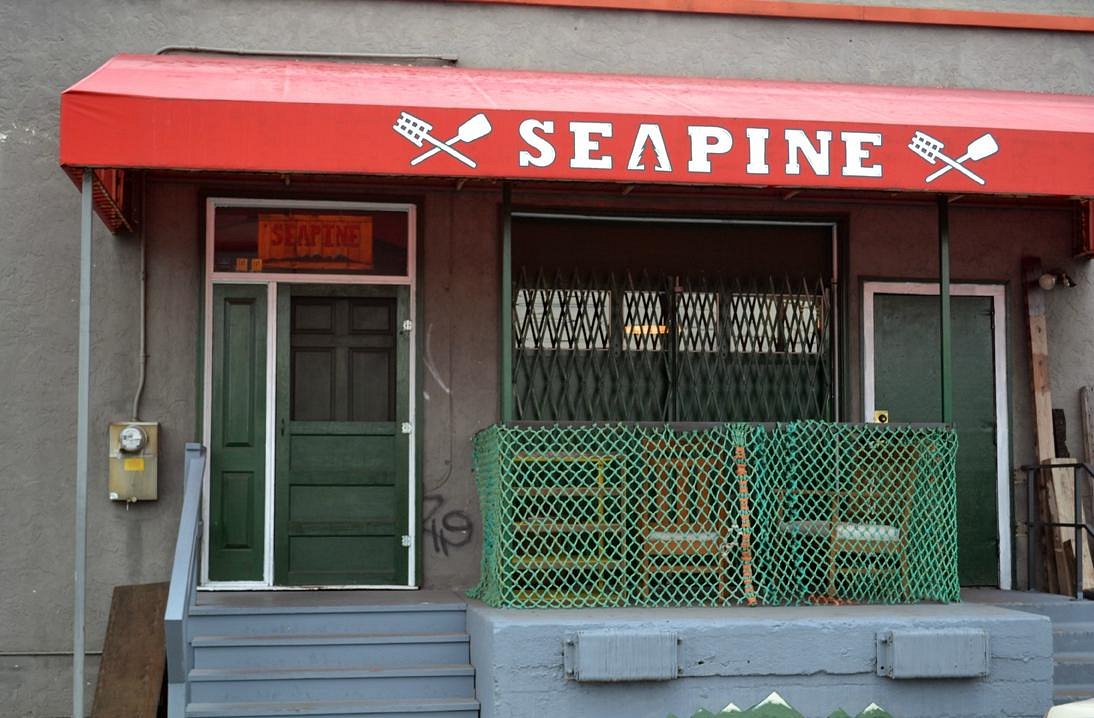 If you follow naturalism and want to find a sustainable brewery, Seapine is the perfect match for you. The Seapine Brewing Company is dedicated to sustainability and makes every effort to have as little of an impact as possible on the environment. This involves making use of renewable energy sources, recycling, and composting to the greatest extent possible.
Seapine Brewing Company uses organic ingredients to create a unique and diverse beer menu. They also have a beers rotation, so you will have a chance to try many types of beers here
Seapine Brewing Company has an in-house barrel-aging program, which allows them to create unique and complex flavors in their beers. They use a variety of barrels, including bourbon, rum, and wine barrels.
Address: 2959 Utah Ave S, Seattle, WA 98134
Phone: (206) 829-9955
Website: https://seapinebrewing.com/
Conclusion
Above are the top 10 best breweries you must try when visiting Seattle. For tourists, these breweries all have good customer service, so you don't have to worry about anything before coming. There are only a few things to consider, for example, if they have a large parking area or if they are allowed pets.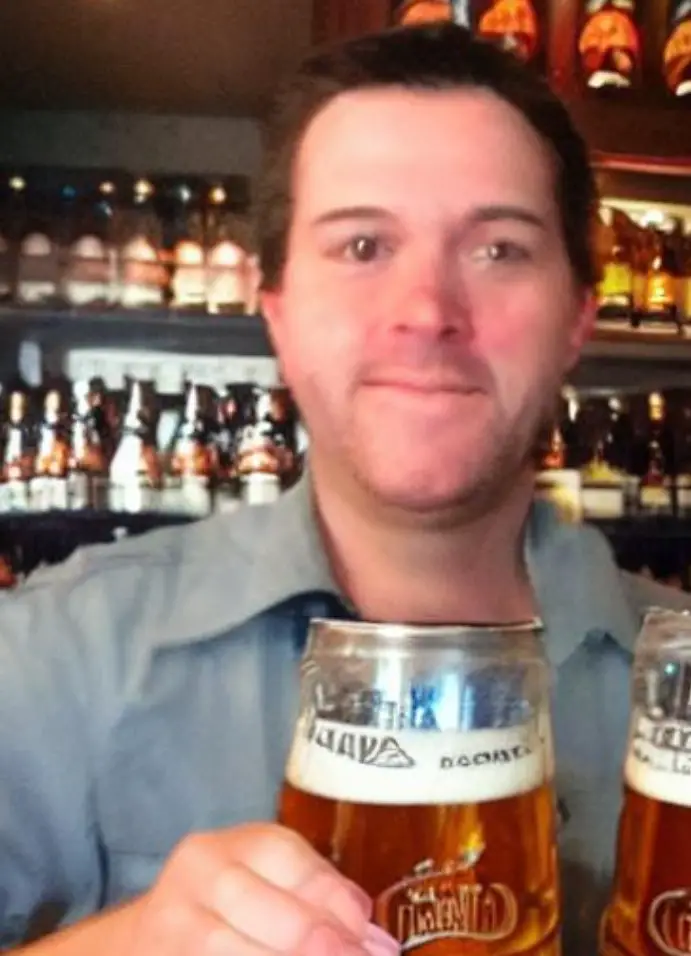 I am a passionate beer connoisseur with a deep appreciation for the art and science of brewing. With years of experience tasting and evaluating various beers, I love to share my opinions and insights with others and I am always eager to engage in lively discussions about my favorite beverage.