This article will take you through 30 decoration ideas using beer cans. From subtle floating candles to mini gardens and candy dishes, you can repurpose your cans for decoration in endless ways.
Additionally, you can use beer cans as functional storage solutions like pen holders or kitchen utensil holders. And for wine connoisseurs – cut the upper lid of your beer can, fill it with wax, and make a candle out of it for your next beer party,
If you're searching for an easy, budget-friendly way to freshen up your decor or want to add a playful flair, these 30 decoration ideas with beer cans will spark creativity and add some unique charm.
Recycle Your Beer Cans & Save the Earth
As environmental concerns continue escalating, finding ways to reduce waste and reuse items whenever possible is becoming increasingly important. One thing often overlooked in recycling efforts is beer cans.
Instead of throwing them away or letting them collect litter on Earth, consider repurposing them and giving them a new lease on life. Recycling beer cans is easy to reduce your carbon footprint and preserve the Earth's environment.
30 Exciting Decoration Ideas With Beer Cans
1. Create a Beer Glasses Chandelier
Add some style to your space with an eye-catching beer can chandelier! With just some basic materials, you can craft this one-of-a-kind light fixture that will wow guests.
String the cans on metal wire or hang them from chains for a modern, chic look. Choose cans in various shapes and sizes for added texture and depth – your guests are sure to appreciate the chic atmosphere created!
2. Hold or Float a Candle
Beer cans are no longer just for beer! Use them as candle holders to create an igniting, cozy, romantic environment. Fill the cans with sand, stones, or water to form a stable base for the candle.
For an unusual touch, float the candle on top of the water for a stunning visual, whether entertaining guests or having a quiet night at home. Beer cans and candle holders make great additions to any space.
3. Beer Can Bird House
Create a world in a beer can with this miniature birdhouse! Use small straws and build a landscape full of life. Add miniature figurines, or design touches to the outer look as per your taste.
These cute gardens make great gifts or decorations for desks; they're an enjoyable way to bring some greenery into your life!
4. Make a Pen Holder
Keep your desk organized and stylish with this beer can pen holder! Add a unique design to your pen holder by painting the outside with fun colors.
You can even use different cans for different types of pens or markers! Whether working from home or at the office, this fun yet practical organization tool is excellent for keeping everything tidy.
5. Wall Art With Beer Cans
Turn your love of beer into an eye-catching artwork with this beer cans wall display! Choose various cans in different shapes and sizes to create a unique design. Paint the cans with multiple colors or use colored wraps for texture and depth.
Hang the cans on the wall using adhesive strips or hooks for a chic modern display that will wow guests.
6. Beer Can Flower
If you're a person who loves crafting and in-depth transformation of waste materials, make a flower out of your empty can. Either use them as a whole to make petals or cut them in different shapes.
Create many flowers, paint them, and add them to your room decoration. These crafty little flowers can do more than you think. Use them outdoors in your colony to decorate society and start a new recycling trend.
7. Beer Can Centerpieces
Create a stunning centerpiece with beer cans! Fill the cans with flowers, candles, or other decorations to create a mesmerizing display. Choose different cans for heights and shapes, or mix and match to achieve an eclectic style.
Whether hosting a dinner party or decorating your home. Using beer cans as centerpieces is an elegant yet simple way to add some personality and flair.
8. Design a Musical Wind Chime
Add some music to your life with a beer cans wind chime! String them on metal wire or fishing line, then hang them from trees or porches for an eye-catching and harmonious display.
Choose cans of various shapes and sizes for varied sound effects. Whether enjoying a peaceful afternoon or entertaining guests, a beer can wind chime makes an elegant and relaxing addition to any space.
9. Indoor Vases With Beer Cans
Add some greenery to your indoor space with indoor vases made of beer cans! Fill them with small plants or flowers for a stunning display, using cans in various shapes and sizes for depth and texture.
Beer can vases make perfect decorations whether you're searching for understated elegance or a fun conversation starter; no matter what style you go for, beer can vases have something special just waiting to be filled!
10. Outdoor Candle Lanterns
Outdoor beer can candle lanterns make a lovely addition to any patio or garden area, providing warmth, inviting ambiance, and practical lighting solutions for your outdoor space.
Whether you prefer an old-school rustic look or modern sophistication, there are numerous styles of outdoor beer can candle lanterns to choose from. Hang them from trees or display them on tables for an inviting touch to your decor.
11. Beer Can Bird Feeders
Bird watchers, why not combine your passion with your love of beer? Beer can bird feeders offer an innovative and creative way to attract birds to your garden.
Simply fill the can with seeds and hang them from a tree or bird feeder stand; your feathered friends will appreciate the food, and the vibrant can adds a fun flair to your outdoor decor!
12. Beer Can Lamps
Turn your beer can into stylish and functional lamps for your home quickly! Attach a lamp kit to the base of the can and add an LED bulb for personalized lighting solutions that look great in any setting.
Mix and match various styles for an eclectic aesthetic or stick with one class for cohesion. These lamps are different from casual electric lamps as they are made with efforts to save Earth.
13. Aluminum Roses With Beer Cans
Create an impressive aluminum flower with just some basic materials. Clear cans and paint allow you to craft an eye-catching design without the expense or difficulty of traditional techniques.
Try different colors and shapes for a personalized design that shows your style and personality. These simple aluminum rose pieces are a mirror that shows your inner artist to the outside world.
14. Hold Kitchen Utensils
Need an innovative solution to store your kitchen utensils? Use a waste beer can! Simply remove their lid and insert your knives for a practical yet fun way to stay organized in the kitchen.
The clear cans let you quickly identify which utensils you have on hand—a perfect addition to your kitchen without wasting any money.
15. Beer Can Mug Coasters
Beer Can Mug Coasters are an excellent way to recycle empty beer cans and protect surfaces from water rings and scratches. All you have to do is cut the cans into small circles using scissors or a crafting knife, then decorate them with paint, stickers, or other materials for a personal touch.
Not only are these practical coasters great conversation starters at parties and gatherings, but they're also practical too! So next time you finish drinking that beer – don't throw away the can – turn it into a coaster instead!
16. Christmas Tree Hanging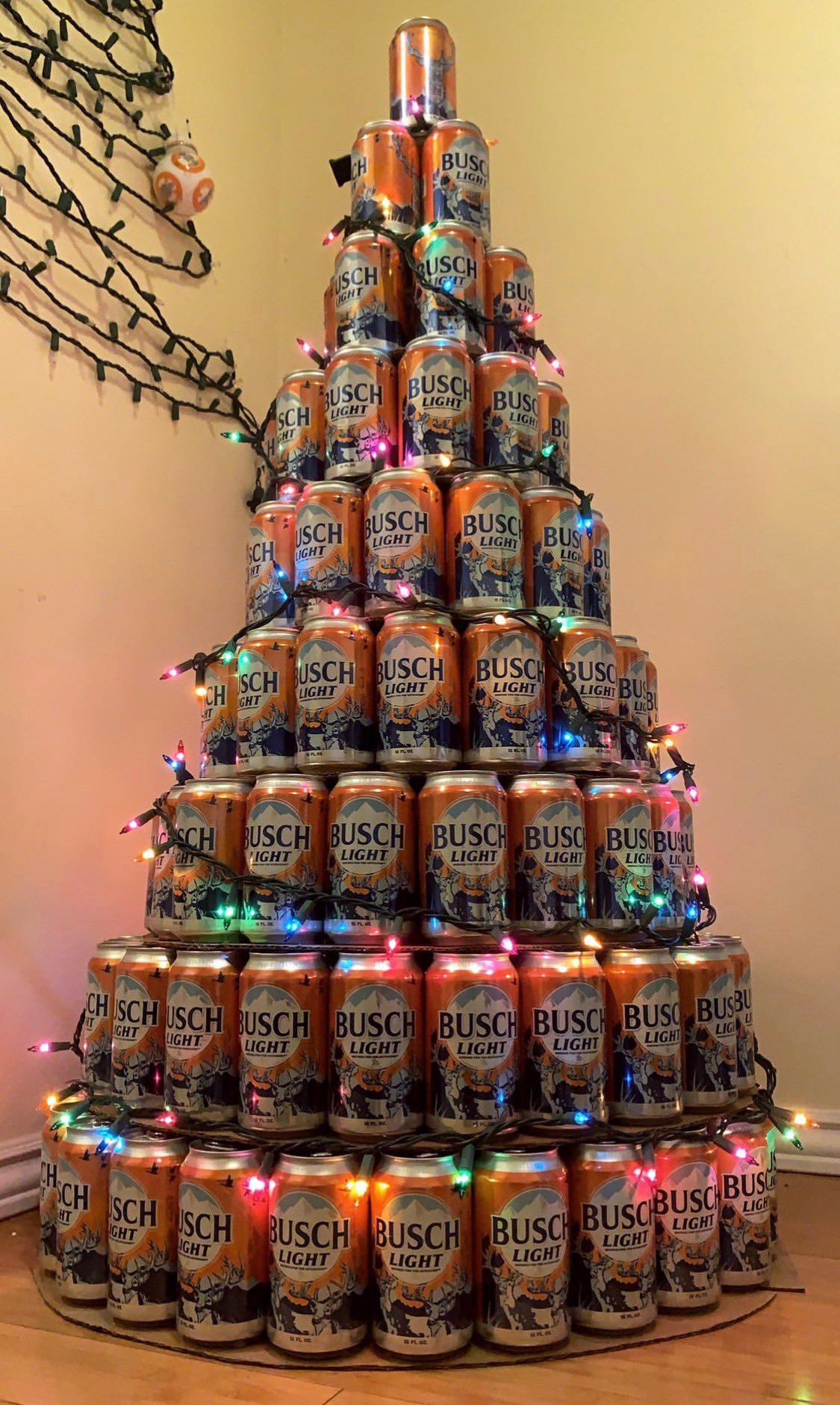 Inject personality into your Christmas tree with unique and creative ornaments. From personalized photo ornaments to handmade crafts, there are endless ways to customize them for each season.
Hang beer-can bird feeders, wind chimes, or outdoor candle lanterns for an unexpected twist on traditional decorations.
17. Display a Photo
Are you looking for a mesmerizing way to display your favorite photos? Beer cans are the perfect solution! Print your image and place it inside the glass for a personalized display.
Mix and match different can styles for an eclectic vibe, or stick with one class for consistency throughout your cans.
18. Make a Wine Glass Holder
Are you hosting guests at home? Keep their wine glasses organized with this DIY wine cans holder. It only takes some wood and screws to assemble this simple yet elegant display piece.
This is sure to please guests. Hang it on a wall or set it on a table for an eye-catching addition to your home decor.
19. Earrings With Beer Cans
For your next beer party, wear the previous party's cans. It is a bold way to show your love for beer and celebrate it gracefully. Wash and dry the can, and then cut the designs you like.
You can make flowers, leaves, or electric shapes to move further. Be sure that cans are clean and the edges are not sharp.
20. Dessert Holder
Satisfy your sweet tooth cravings in style with a dessert holder. Ideal for hosting parties, these holders can hold some chewy candies or chocolates for your guests. Cut the sides clean so that the edges aren't harmful.
Showcasing your favorite treats while adding an air of sophistication to your dessert table is now easier than ever with these elegant holders!
21. Beer Can Chicken
Beer can chicken is an enjoyable cooking method that involves placing a whole chicken on top of a partially-filled beer can and grilling or baking it. As the chicken cooks, the beer steams and infuses its meat with flavor, creating juicy and succulent pieces of meat.
Not only is this creative use of beer cans fun, but it's also environmentally friendly, perfect for any celebration!
22. Beer Can Key Chains
Are you tired of dull and ordinary key chains? Try something unique and creative, like a beer can key chain! These one-of-a-kind accessories are made from recycled beer cans, each with its distinct design and personality.
They are an enjoyable way to show off your appreciation for beer and help your inner artist to show off! So why settle for dull key chains when you have one incredible, eco-friendly beer can key chain instead?
23. Beer Can Wreath
Add a unique chic style to your home with a beer can wreath. These creative wreaths are ideal for showcasing your favorite beers in an eye-catching manner and would look great hanging on the front door or man cave. Display them proudly on your front door or wall to show your enthusiasm for craft beers!
24. Small Jewelry Boxes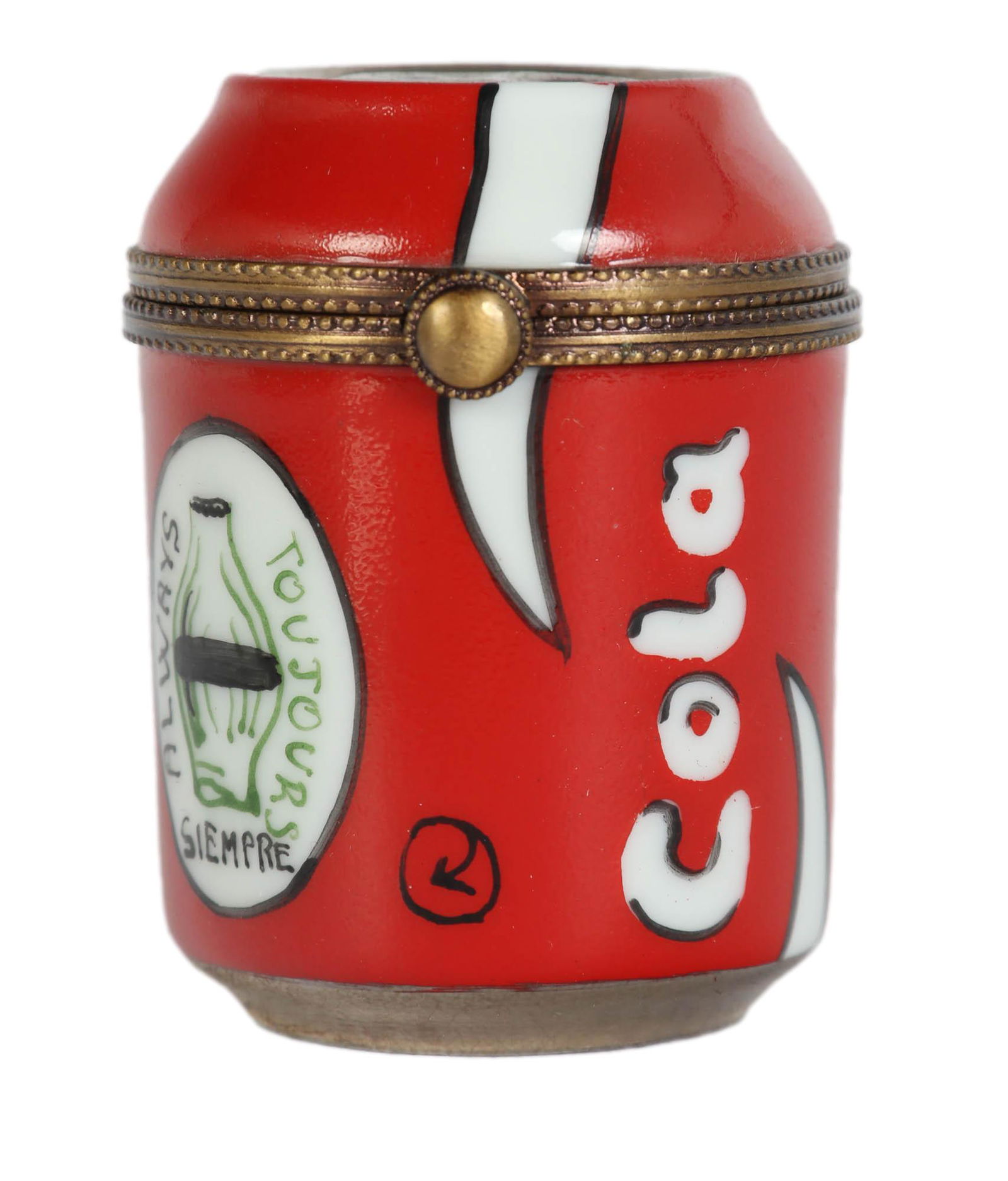 Small jewel boxes made from beer cans are an eco-friendly and creative way to store your favorite trinkets and accessories. These handmade boxes often feature various designs and colors, giving each one its unique character.
Plus, recycling beer cans gives them a new purpose! Whether used for storing jewelry pieces or as decorative accents on dressers, these beer can jewel boxes make fun and playful additions to any space.
25. Beer Can Pendant
Jewelry is a reflection of your taste. You wear what you love. Why not show your love for beer with the unique, catchy pendant made with a beer can? Worry about how to make it?
There is no rule of thumb for making a pendant. Create whatever item you like and wear it around your neck. Some suggestions are roses, stars, or shapes. You can make what you want.
26. Snack Holder With Beer Cans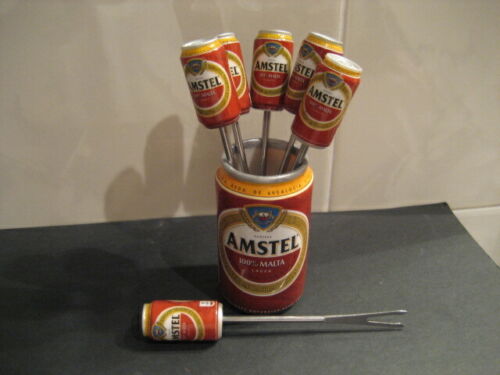 Show off your love of snacks with a stylish snack holder made of beer cans. Perfect for special snack parties or simple get-togethers.
These holders are ideal for serving nuts, chips, and other nibbles. With various designs, you will find the perfect holder for your home.
27. Beer Can Wind Spinner
You must add a fun and personalized touch to your backyard with a beer can wind spinner. Crafted with high-quality materials, these wind spinners showcase your favorite beer while spinning in the breeze.
Perfect for relaxing in your yard or hosting parties, these wind spinners will surely be a hit at any gathering!
28. Garden Edge Markers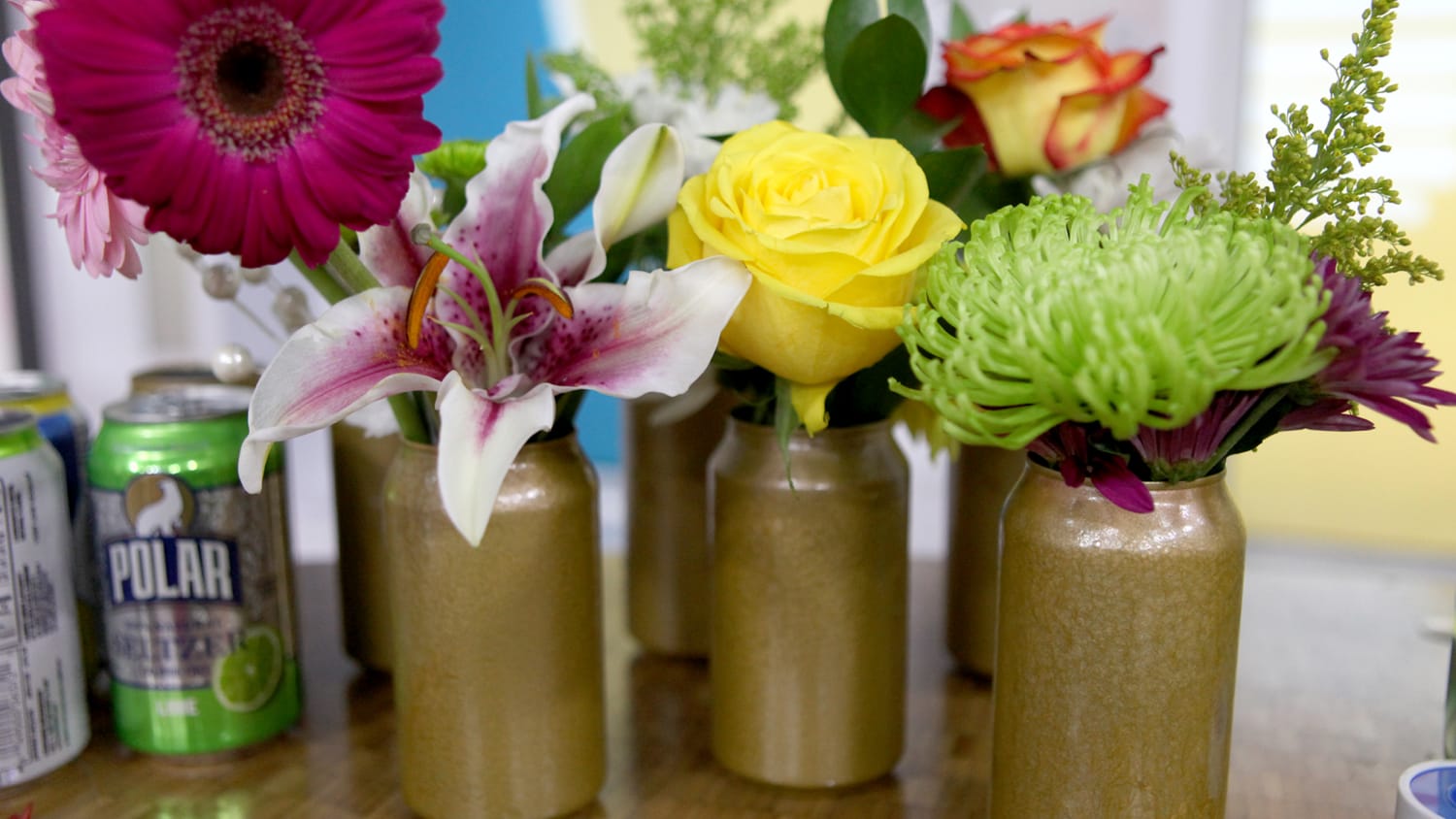 Keep your garden organized and stunning with garden edge markers. Crafted with top-quality materials in various designs, these markers are ideal for labeling plants and adding an eye-catching decorative touch.
With easy installation and durability, these markers should be part of every gardener's toolbox.
29. Cocktail Umbrella Holders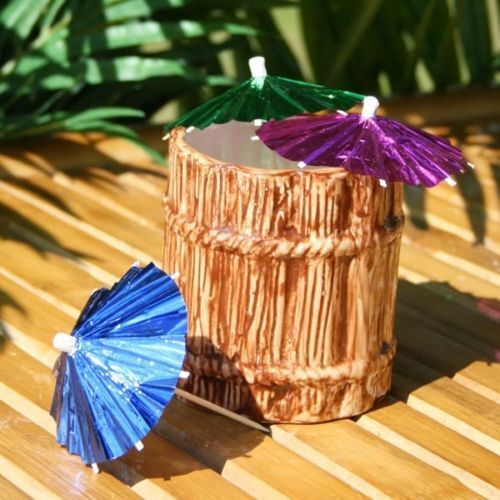 Bring tropical charm to your home bar with a beer can cocktail umbrella holder. Ideal for storing all of your cocktail umbrellas, these holders come in various designs and sizes to meet all needs.
You can create the perfect tropical drink anytime with easy access to all your umbrellas. Isn't it amazing? 
30. Beer Can Trophy
Show off your appreciation of beer with a beer can trophy. These trophies are perfect for displaying your favorite glasses and add an eye-catching and unique touch to any home bar or man cave.
Choose from various designs and sizes to find one that perfectly fits your collection. Hang them up on shelves or mantels, and let everyone see how passionately you care about beer!
Conclusion
Let us raise a can and toast some awesome decoration ideas using a beer can! These unique and creative ideas will surely impress your guests, leaving you with smiles on your face. So why settle for bland decor when you can have a fantastic home full of beer-beautiful decor?
These decoration ideas are ideal for any beer enthusiast or anyone wanting to add fun and personality to their space. With endless possibilities, let your imagination run wild as you craft something unique – grab your favorite brew, get crafty, and turn that ordinary decor into extraordinary works of art!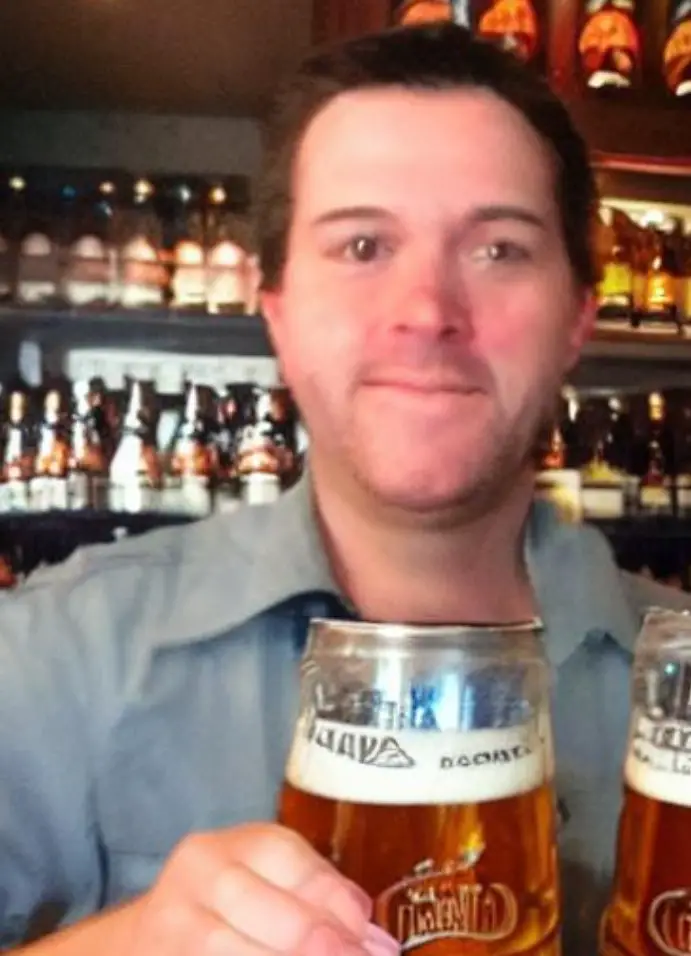 I am a passionate beer connoisseur with a deep appreciation for the art and science of brewing. With years of experience tasting and evaluating various beers, I love to share my opinions and insights with others and I am always eager to engage in lively discussions about my favorite beverage.