Dive into the realm of Bulgarian brewing excellence! It is a place where centuries-old brewing traditions meet rejuvenating innovation to create a beautiful blend of flavors. Visit the country and explore the top ten thirst-quenching Bulgarian beer brands. 
Don't forget to share this information with your best buddies!
1. Zagorka Special
One of the ideal choices for European Pale Lager enthusiasts in Bulgaria is Zagorka Special beer with a golden body and finger-tall white head of foam. The carbonation is perceptible, enhancing the appearance of Zagorka. 
The smell suggests malts, molasses, cream corn, and hay, while the taste is not different than the scent. It gives a medium-bodied feel with moderate carbonation and a soft, smooth finish. You can even serve it with any traditional Bulgarian dishes.
Zagorka Special is a pride of Bulgarian beer culture, so don't forget to taste it on your next trip to the country. 
2. Shumensko Premium
Shumensko Premium is the flagship beer of Shumensko Pivo (Carlsberg). It is a famous beer among Bulgarians because of its deliciousness and well-balanced character. The translucent yellow body, topped with half-inch tall white head, looks nice, but the head retention is low. It recedes to a thin lacing within 20 seconds.
The smell and taste of Shumensko offer Pilsner malt, floral hops, and 6-row barley with good malt sweetness. It gives a smooth, crisp feel with a pleasant texture. The carbonation is lively. 
If you like it, share the details with your friends to help them find this must-try beer.
3. Pirinsko Svetlo
Bulgaria has a vibrant beer culture. It has some distinctive European Pale Lagers to offer to beer connoisseurs. Pirinsko Svetlo, a product of Pirinsko Pivo, is a refreshing yellow-golden beer with a one-and-a-half finger white bubbly head that recedes after a few sips.
The malty and grainy aroma with similar flavors makes it a decent beer with a crisp, smooth mouthfeel. Pirinsko Svetlo is an easy-to-drink beer with decent carbonation. 
If you are searching for a quaffable and enjoyable beer, don't forget to taste Pirinsko Svetlo.
4. Ariana
Ariana is a clear pale yellow beer by Arian Brewery. It has a strength of 4.5% alcohol by volume. The head looks decent with lively carbonation.
The smell is of sweet corn and malt with a touch of hops. Its taste reflects the aromatic notes with a metallic feel. Ariana is a decently-carbonated beer that tastes thin on the palate. It is among the most-consumed beers in the country. 
It is the younger sister of Zagorka Special with a pleasant flavor, so you should taste it once.
5. Bolyarka Svetlo
The American Pale Lager brewed by Bolyarka-VT Brewery is a beautiful blend of hops and malt. Its name is Bolyarka Svetlo, with a pale yellow appearance. The beer has a short-lived white head that dissipates after a few sips.
Bolyarka suggests the smell of hay, bread, and mild corn with a hoppy touch. The taste is grainy, malty, and hoppy. It has a strength of 4.3% alcohol by volume. The beer offers a light, bitter feel with average carbonation. 
Though heavy drinkers may find it a mild beer, the taste of Bolyarka is refreshingly pleasant. It can be an ideal option for casual meetups. 
6. Ledenika Special
Ledenika Special is another American Pale Lager brewed by a renowned brewery in the country. It is as popular as Zagorka and Kamenitza. The beer has 4.9% alcohol content. Its pale golden body, topped with a small white foamy head, looks decent. The head retention is low.
With pale malt and earthy hops aroma, Ledenika Special offers a flavor that reflects the nose. Malt dominates the flavor profile with hints of hoppy bitterness. It is a light-bodied beer with average carbonation and a slightly bitter finish. 
Do you like pale lager beers? If so, don't skip this one. 
7. Kamenitza
Another European Pale Lager brewed in Bulgaria by Kamenitza AD is a classic beer with a refreshing character and a smooth feel. The transparent pale yellow color looks lovely with lively carbonation and a three-finger white bubbly head. Though the head retention is average, it still leaves a generous amount of lacing behind.
The malt and yeast offer an adjunct-free aroma, but the herbal, spicy, and hoppy taste contribute to the flavor profile, giving it a well-balanced texture. It feels crisp and biscuity-like aftertaste with a clean finish. 
Sounds tempting? So, why not taste this beer and spend quality time alone while watching your favorite movie?
8. Stolichno Weiss
Stolichno Weiss is a Hefeweizen beer with an alcohol content of 4.2%. It is among the top-selling beers of Zagorka Brewery. The dark orange body with haziness makes it look exceptional. Its two-finger fluffy white head stays persistent for at least a minute. 
The aromatic flavor profile is complex with banana, clove, white bread, and orange flavors. Stolichno Weiss is a highly-carbonated, refreshing beer with a slightly bitter finish. The overall texture of this Hefeweizen is soft and creamy. 
Whether you believe it or not, this Bulgarian beer is a crowd-pleaser. So, when are you going to taste it?
9. Burgasko Svetlo
One of the decent European Pale Lagers in Bulgaria is Burgasko Svetlo. It is a clear golden beer produced by AstikA. 
It offers a grainy aroma with a biscuity, sweet malt taste. The mouthfeel is thin with heavy carbonation. Consider it a standard Euro Pale Lager with 4.4% alcohol by volume. Also, you can serve it with traditional Bulgarian food to enhance the taste.
10. Zagorka IPA
Zagorka IPA is an Indian Pale Ale brewed with 100% Bulgarian malts and two hops. The pale amber-orange body with haziness enhances the appearance. Its average-sized white foamy head stays stable for a few minutes, then recedes to a thin lacing. 
With a sweet, grainy, and citrus nose, the taste of Zagorka IPA is a classic combination of malt sweetness and hoppy bitterness with hints of sweet fruits, pine, and biscuit. It offers a medium body, moderate carbonation, and a lightly bitter finish. So, what wait any longer? Grab a glass, pour this flavorsome beer, and make your moments memorable.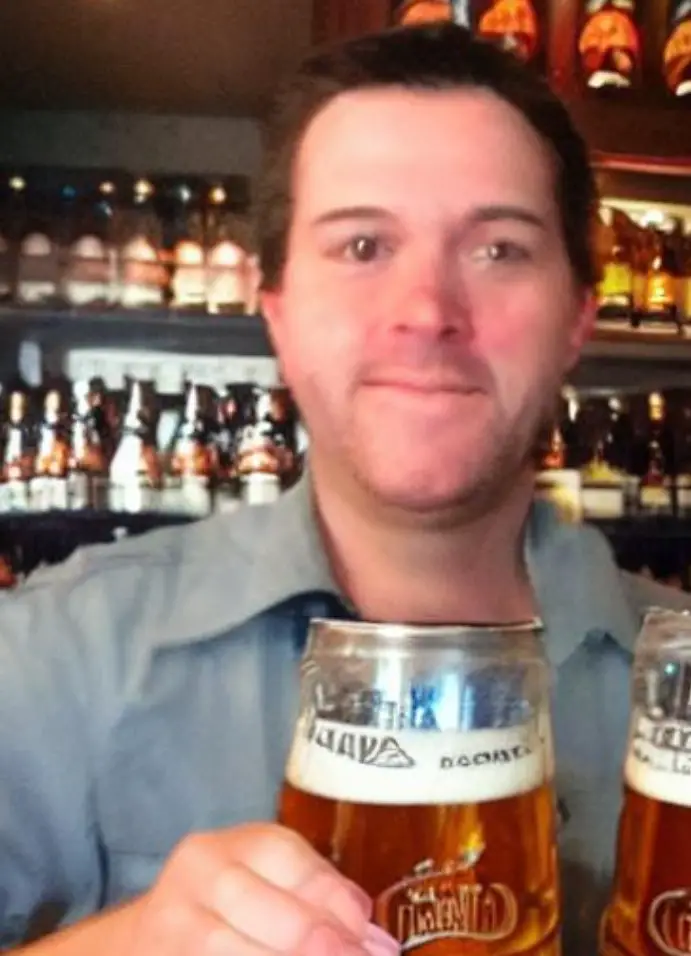 I am a passionate beer connoisseur with a deep appreciation for the art and science of brewing. With years of experience tasting and evaluating various beers, I love to share my opinions and insights with others and I am always eager to engage in lively discussions about my favorite beverage.