Burger King: Where Sip Meets Savory! Step into the world of tantalizing tastes and refreshing sips as we unveil the delightful range of beverages available at Burger King. From luscious shakes that embrace the iconic Oreo cookies to zesty iced teas that quench your thirst, Burger King's drink menu offers something for every palate.
Join us on a journey through the flavors of classic milkshakes, invigorating coffees, and thirst-quenching beverages while we also suggest delectable meal pairings that elevate your dining experience to new heights.
 Whether you're seeking the perfect accompaniment to your favorite Whopper or an energizing morning pick-me-up, Burger King's beverage offerings are ready to satisfy your cravings and elevate your fast-food experience to a new level!
Classic Oreo Shake -$4.99
The Classic Oreo Shake is a delightful treat that combines the timeless flavor of Oreo cookies with a rich and creamy vanilla milkshake. Real Oreo cookie pieces are blended into smooth and velvety soft-serve ice cream, creating a satisfyingly sweet and indulgent beverage.
Pair the Classic Oreo Shake with Burger King's famous Whopper for a classic combination. The Whopper's flame-grilled beef patty, fresh lettuce, tomatoes, onions, and creamy mayo harmonize perfectly with the sweet and crunchy Oreo shake.
Chocolate Oreo Shake -$4.99
The Chocolate Oreo Shake is like an upgraded version of the Classic Oreo Shake. It has more delicious chocolate syrup added to it, making it even tastier. If you love chocolate, this shake is like a dream come true – it's so indulgent and enjoyable for all chocolate lovers out there.
Pair the Chocolate Oreo Shake with Burger King's Bacon King Burger for a decadent meal. The Bacon King's double beef patties, bacon strips, and melted American cheese complement the chocolatey goodness of the shake.
Vanilla Shake -$4.79
The Vanilla Shake is a classic and timeless choice. It features a smooth, creamy vanilla-flavored milkshake made with high-quality vanilla ice cream.
To balance the sweetness of the Vanilla Shake, pair it with Burger King's Crispy Chicken Sandwich. The crispy chicken patty with fresh lettuce and mayo provides a savory contrast to the shake's creamy sweetness.
Chocolate Shake -$4.79
Treat yourself to the delightful and chocolaty experience of the Chocolate Shake. Savor the smooth fusion of chocolate syrup and creamy soft-serve ice cream in every sip. For a classic and satisfying meal, pair the Chocolate Shake with Burger King's Whopper Jr. 
This mouthwatering burger boasts a flame-grilled beef patty, sliced tomatoes, crisp lettuce, and tangy pickles, perfectly complementing the rich chocolate flavor of the shake. It's a truly satisfying and delicious combination!
Strawberry Shake -$4.79
Enjoy the refreshing and fruity Strawberry Shake, made with real strawberries and creamy soft-serve ice cream. The fresh and light flavors of the salad complement the strawberry shake's fruity sweetness.
Sweetened Iced Tea -$3.19
Quench your thirst with the Sweetened Iced Tea, a refreshing beverage made from freshly brewed and sweetened to perfection. Pair the Sweetened Iced Tea with Burger King's Chicken Fries for a delightful combination. The iced tea's sweetness complements the savory and crispy chicken strips.
Unsweetened Iced Tea -$3.19
Indulge in the pure and natural flavor of freshly brewed tea with the Unsweetened Iced Tea. For those who prefer tea without added sweetness, it's an excellent option. Enjoy it alongside Burger King's Spicy Crispy Chicken Sandwich to experience a delightful balance of flavors that will leave you thoroughly satisfied.
Mello Yello -$3.19
Mello Yello is a carbonated citrus soda with a zesty and refreshing taste, perfect for quenching your thirst. Mello Yello pairs nicely with Burger King's classic French Fries, creating a satisfying combination of citrusy and salty flavors.
Powerade Zero -$3.19
Stay hydrated with Powerade Zero, a sugar-free sports drink infused with essential electrolytes. Burger King's Grilled Chicken Sandwich makes for a healthy and balanced meal when accompanied by Powerade Zero, keeping you refreshed and replenished.
BK Café -$1.99
BK Café offers a simple and satisfying cup of Burger King's brewed coffee, providing a warm and energizing beverage. The BK Café coffee is a great addition to any breakfast item, such as the Croissan'wich, offering a classic and enjoyable breakfast combination.
BK Café Decaf -$1.79
BK Café Decaf provides the same great taste as regular brewed coffee but without caffeine, making it a perfect option for those who prefer decaffeinated beverages. Pair the BK Café Decaf with a delicious Breakfast Burrito for a hearty morning meal without the jolt of caffeine.
Plain Iced Coffee -$2.99
Enjoy the refreshing and chilled coffee experience with Plain Iced Coffee, made with freshly brewed coffee served over ice. Burger King's Egg & Cheese Croissan'wich is a delightful choice to pair with Plain Iced Coffee, creating a classic and enjoyable breakfast combination.
Hot Americano -$2.50  
Hot Americano is a bold and robust coffee drink made with rich espresso and hot water. The Hot Americano goes well with Burger King's Hash Browns, giving you a satisfying and energizing start to your day.
Iced Americano -$2.50
Iced Americano is a cold and refreshing coffee beverage made with espresso and chilled water. Pair the Iced Americano with Burger King's Big Fish Sandwich for a refreshing contrast to the savory seafood.
Latte -$3.00
The Latte is a smooth coffee drink with espresso and steamed milk. Burger King's Chicken Jr. sandwich is a suitable companion to the Latte, providing a balanced combination of flavors.
Mocha -$3.00
The Mocha is a delightful blend of espresso, steamed milk, and rich chocolate syrup, creating a comforting coffee experience. The Mocha pairs well with Burger King's Cheeseburger, offering a mix of chocolate and savory flavors.
Cappuccino -$3.00
The Cappuccino is an Italian classic made with steamed milk, espresso, and a layer of sudsy milk foam. The Cappuccino complements Burger King's Original Chicken Sandwich, contrasting the creamy cappuccino and the crispy chicken.
Other Drinks
Coca-Cola -$1.79
Diet Coke -$1.79
Coca-Cola Zero -$1.79
Minute Maid Lemonade -$3.19
Diet Barq's Root Beer -$3.19
Hi-C Fruit Punch -$3.19
Frozen Coke -$1.00
Frozen FantaBlue Raspberry -$1.00
Frozen Fanta Wild Cherry -$1.00
Lipton hot tea -$2.00
Milo -$2.50
Nestle ice soja -$2.50
Nesta Teh Tarik -$3.00
Hot chocolate -$3.00
Iced chocolate -$3.00
Float coke -$3.50
Fat-Free milk -$2.59
Simply Orange Juice -$2.59
Dr Pepper -$1.79
Sprite -$1.79
Semi-skimmed milk -$2.00
Sprite Zero -$1.79
Capri Sun Apple Juice -$1.99
Bottled Nestlé Pure Life Purified Water -$2.19
Conclusion
In a world of fast-food giants, Burger King stands out for its savory and indulgent menu and extensive and diverse drink selections. From timeless milkshake classics like the Classic Oreo Shake to the refreshing zing of Mello Yello, the beverage choices at Burger King are designed to complement and enhance every meal.
Whether you're on the go, enjoying a leisurely breakfast, or indulging in a well-deserved treat, there's a drink to suit your mood and taste.
So, the next time you visit Burger King, treat yourself to one of their delicious beverages while savoring the iconic flavors that have made the brand a beloved favorite for generations. Your taste buds will thank you, and you'll find yourself returning for more, drawn in by the irresistible combination of great food and refreshing drinks that only Burger King can offer!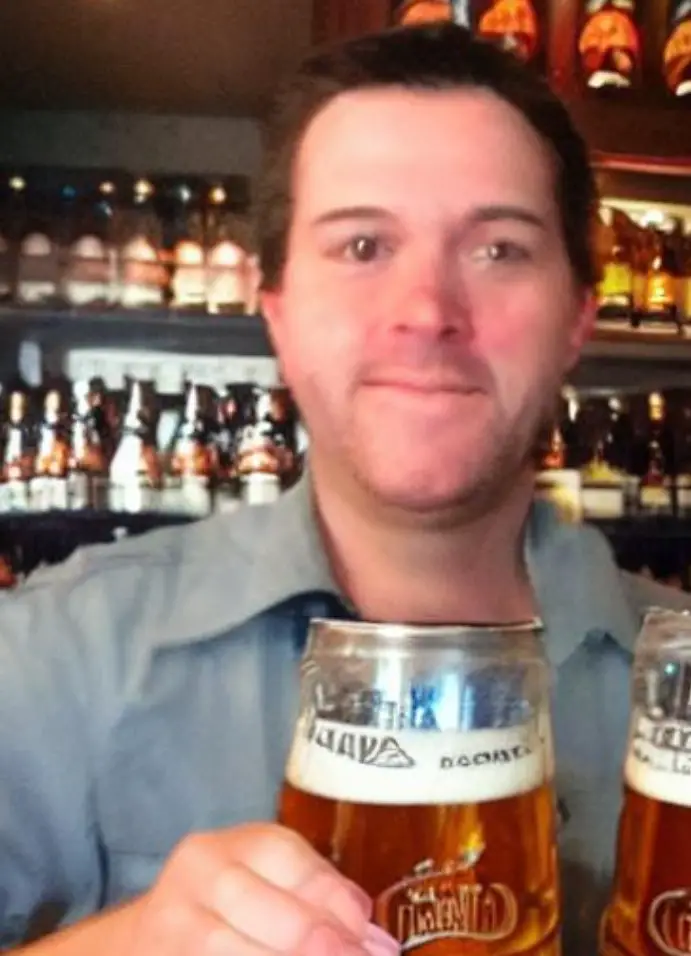 I am a passionate beer connoisseur with a deep appreciation for the art and science of brewing. With years of experience tasting and evaluating various beers, I love to share my opinions and insights with others and I am always eager to engage in lively discussions about my favorite beverage.