Rules may vary from state to state, but buying alcohol with your passport is possible. However, it is best to know the pros and cons of using a passport as an I.D. to purchase a beer or a vodka! 
Can you buy alcohol with your passport? This question has gained much attention in recent years. With varying laws and regulations, you can't be 100% sure that you would walk into a bar with your passport and purchase a drink with it. Most states in America allow you to purchase alcohol with your passport, but in the end, it all comes down to rules and regulations set by the establishment itself.
A passport is a valid travel I.D. issued by the state's government that can be shown as proof of your age. It holds all details, including the name, birth date, gender, and nationality of the holder. So, if you're planning to travel to countries like the United States, your passport might be the ticket to enjoy a booze-y night with your friends. Just make sure you are of legal drinking age.
Most states will accept your foreign passport or other forms of temporary licenses you have, but it's better to check with the shop owner before making any purchase. Keep reading the article to learn about the laws to buy alcohol with a passport, what other alternative options you can use, tips, and some pros and cons of using a passport.
Laws Regarding Buying Alcohol in the U.S 
Certain laws strictly prohibit the selling of alcoholic beverages to underage people. According to the Federal Uniform Drinking Age Act of 1984, the minimum legal drinking age is 21, and every state abides by that standard. So, you should wait till your 21st birthday to chug a few beers unless you wish to spend your precious time in prison, as per MIP.
Your passport is a certificate of your identity and age. So, make sure not to use an expired passport because that won't count toward a valid ID.
You must have heard of stories like a 15-year-old boy who got to purchase his own drink while a gray-haired guy was asked for his I.D. to make a purchase. Selling alcohol is a big responsibility, and you must know that a liquor store has the full right to refuse a customer if they believe that person is underage.
If a store is found selling alcohol to a minor, then they shall be charged with heavy fines ($200-$6,250), spend 24 hours of community service, or get arrested for a few days or even a year.
Some stores allow the consumption of alcohol within the premises, while at other shops, you can buy a crate of beer and enjoy it with your friends wherever you want but avoid drinking on streets or public areas like a parking lot. In any case, the retailer will ask for your valid I.D. or passport.
Remember, you can be denied a drink based on your age, but the retailer has no right to refuse an order based on racial discrimination. Your gender, color, creed, and race have nothing to do with grabbing a drink. However, if you are under 21, you may be allowed to drink on private property with your parent's consent.
It is highly recommended to follow the rules set by the state's government and the establishment selling alcohol. That way, you'll keep yourself safe from being charged with a criminal offense.
Do all States Accept Passports for Buying Alcohol?
Almost all states in the U.S. accept passports as a form of valid I.D. So, if you're traveling to a different state or even if you are a foreigner in the country, your passport might come in handy for your next celebration.
Some states, like Texas, do not require a passport for the purchase of alcohol if the customer looks above 21. Identifying minors is also a big responsibility of the store. Some people appear older than their age or have beards and mustaches, which makes it more complicated to pick out fake ones. Keeping in mind that selling to a minor is a big crime, some retailers may strictly adhere to their policy of I.D verification.
Some states may also ask for a valid national ID, military card, or a valid driver's license, along with your passport.
Please note that you can't use a photocopy of your passport to make a purchase. Always keep your original government-issued passport book/card with you as proof of your legal age.
Alternatives to a passport
It's better to be safe than sorry. When going out with your friends to a liquor store, it's best to keep a second form of I.D. with you as well. Even though a valid passport works in most places, some retailers might ask for secondary verification. Other alternatives that can be used instead of a passport are:
Temporary License (Acquired when you have applied for a permanent I.D and waiting to receive it or in case you're traveling out of state)
Valid Driver's License
Valid Military Card
Student I.D Card
Social Security Card
Whatever form of I.D. you are planning to use must have your name, photograph, age, and validity date and must be issued by the government.
Pros and Cons of Using a Passport
A passport is a very important document. Check out certain pros and cons of buying alcohol with your passport. 
Pros
Secured Document – You can find many security features like watermarks, optically variable ink, holographic images, invisible fluorescent fibers visible under UV light only, and an RFID computer chip. This proves that your passport is a secure and valid document. 
Acceptance – Passports are accepted worldwide. It is an essential document for traveling and is considered a valid I.D. for the verification of your age.
Easy to Carry – If you are traveling to a foreign state and you don't have your state-issued driver's license or official I.D. with you, then passports are a good alternative to buying alcoholic beverages.
Cons
Expensive – Carrying a passport around isn't a wise option. In case it gets lost, then getting a new passport is expensive. It may cost you around $135. Therefore, it is highly suggested to use another form of I.D. when going to a liquor shop.
Time-consuming – Some retailers might not be familiar with the security features of the passport and ask you to wait a little longer to understand and verify it. Chances are you'll be asked for another official I.D. or refused to be served.
Might get Stolen – If your passport gets into the wrong hand, you may encounter issues like the risk of identity theft. Since it contains all your details, it's better to keep it in a safe place and use it for traveling purposes only.
Tips for Using a Passport to Buy Alcohol
If you decide to buy alcohol with your passport, keep the following instructions in mind to avoid any trouble.
Carry your passport with care. Avoid losing or damaging it.
Check the rules of the state and establishment before making a purchase
If denied service, don't argue over it. It's best to stay calm and find a different place where your passport may be accepted.
Don't try to use an expired passport, as it's not considered valid to purchase alcohol.
If you are a minor, don't try to fool the retailer, as this may get you and the retailer both in serious trouble.
Protect your passport. Don't hand it over to your friends. Act like an adult and be responsible.
You can also use your passport card instead of carrying your full passport. Check with your state laws for confirmation.
Conclusion
Now you know the drill. If you don't have your driver's license, military card, or any I.D., then you can use your passport to purchase a crate of beer. It is a convenient option, but be very cautious in handling a passport and avoid losing it, as it has all your important details.
It is a valid form of I.D. to buy alcohol in almost all states of America. However, you may be asked for a second form of I.D. to scrutinize further. It is advised to remain calm and patient during the procedure and avoid getting into arguments. Comply with your state's rules and regulations to avoid any criminal charges. Do remember to drink responsibly and avoid driving while consuming alcohol.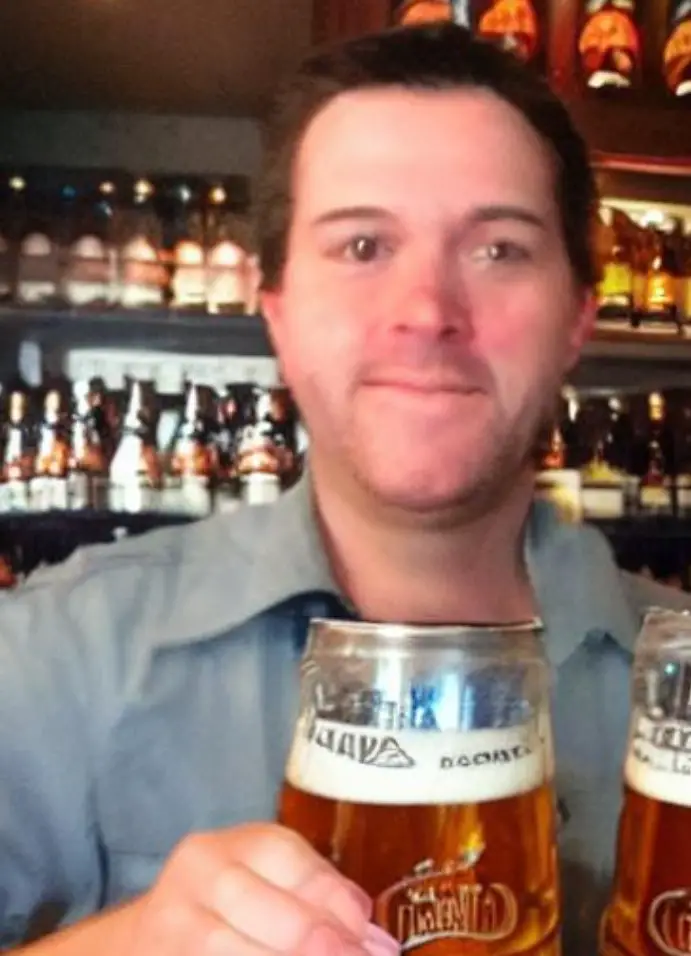 I am a passionate beer connoisseur with a deep appreciation for the art and science of brewing. With years of experience tasting and evaluating various beers, I love to share my opinions and insights with others and I am always eager to engage in lively discussions about my favorite beverage.