Plato once said, "He was a wise man who invented beer". If there's one thing that history has taught us about beer, it's that people have enjoyed it, A LOT. A Sumerian poem called hymn to Ninkasi praises Ninkasi, the goddess of beer (yes, they had a goddess of BEER!), and has a beer recipe as old as 1800 BCE. 
If you enjoy beer just as much, you'll be happy with this list of the top ten countries where you can buy the cheapest beer. 
1. South Africa
With an average price of USD 1.68 for every bottle in the country, South Africa is right at the top of the list. Umqombothi is the oldest beer brewed in South Africa using malted sorghum, water, and maize meal. 
It's quite popular with citizens brewing it at their homes, and a fundamental part of its culture, being drunk at all kinds of cultural ceremonies, including weddings, parties, funerals, and ancestral rituals. 
Another popular beer is Castle Lager which was produced by the first brewery in the 1890s. While craft beers are expensive, you can find many brands at supermarkets for cheaper.
2. Ukraine
Ukraine has many local brands of beer that people enjoy. Some examples include Obolon, Slavutych, Chernihivske, and Lvivske made by regional breweries. 
Nowadays, there is a surge in craft beers, with many bars around the country serving them. A bottle will cost you USD 1.76 on average.
3. Argentina 
Quilmes beer is perhaps the most popular in the country, and for a good reason, it is refreshing, light, and crisp. Having 67% of the market share and having been around since 1888, you will find it everywhere. 
But if you're looking for a variety to satisfy your taste buds, keep a lookout for microbreweries and craft beers that are slowly taking over. You can get a 330 ml beer bottle for USD 1.79 on average in the country.
4. Bosnia and Herzegovina
While citizens in the country are moderate drinkers, Bosnia and Herzegovina has a strong beer culture, with most of it being imported, representing around 70% of consumption. Thus, you can find many international and a few local brands at the cost of USD 1.96 per beer bottle. 
Craft breweries are slowly gaining traction within the country, and you will find small breweries in towns like Doboj, Banja Luka, Sarajevo, Siroki Brijeg, and Vogosca. 
5. Ghana
Ghanaians love beer, and some of the brands that are most consumed are Club, ABC, and Star. Pito is another type of beer produced by households, especially in northern Ghana, and is made from sorghum or millet. 
Pito is a social drink consumed at gatherings with friends and family. You can buy a bottle of beer in Ghana for USD 2.05 on average.
6. Tunisia
Beer was the most consumed alcoholic beverage in Tunisia in 2016, accounting for 72% of total consumption, according to a report compiled by The World Health Organization. Though alcohol is frowned upon in the country, it is legal to buy and drink a beer there, with certain exceptions. 
For instance, beer is restricted or prohibited on Muslim holidays like Ramadan. The famous Tunisian beer brand is Celtia. Locally brewed, you can get it from hotels, restaurants, bars, clubs, and big superstore chains like Carrefour. On average, you can expect to pay USD 2.09 if you buy a beer bottle in Tunisia.
7. Georgia
The concept of beer (or ludi as they call it there) was introduced to Georgia from ancient Egypt, Mesopotamia, and Iran, some of the earliest brewers. It is particularly enjoyed up in the mountains. 
Tushetian Aludi, made using wild hops and mountain barley, is a well-known traditional beer. It is both sweet and sour and consumed at festivals, funerals, and rituals. The average cost of beer in Georgia is USD 2.30.
8. North Macedonia
Skopsko is the most popular beer brand in North Macedonia, and citizens love it because of its strong taste. It's made using barley malt, water, and hops. Another well-known brand is Zlaten Dab. 
Events like the Prilep beer festival in the country provide great entertainment, including concerts, delicious food, and of course, beer! They're also a great way to increase tourism in the country, as many foreigners look forward to indulging in the Macedonian culture and enjoying themselves. The average cost of a beer bottle in North Macedonia will be USD 2.34.
9. Chile 
Beer is more popular in the southern part of Chile, and the two cities of Valdivia and Valparaiso were at the forefront of the brewing culture. Some of the highly popular brands amongst the citizens include Escudo, Royal, and Cristal. 
Other award-winning local brands are Szot and Kross. You can also find international brands in the market, like Budweiser and Heineken. The average cost per beer bottle in the country is USD 2.40.
10. Czech Republic
Czechs are known to socialize over beer, particularly light-lager beer, the best known of which is Pilsner Urquell. With a low alcohol content, you can drink more during a nice evening out with friends and have lengthy conversations without worrying about getting tipsy. 
They also take pride in the fact that their beer provides great value for money because the low cost and great taste are a fantastic combination. A bottle will cost you, on average, USD 2.49. 
It's assumed that Czechs drink a lot of beer, and while they have an intimate relationship with it, the number of people drinking beer increases as so many tourists flock to the country every year.
Conclusion
Beer enthusiasts will definitely want to experience having a beer in one of these countries where they can indulge without worrying about putting a dent in their wallet. Plus, having a beer in another country means learning about their beer culture, history, and traditions. It's always great to expand one's mind over a beer or two.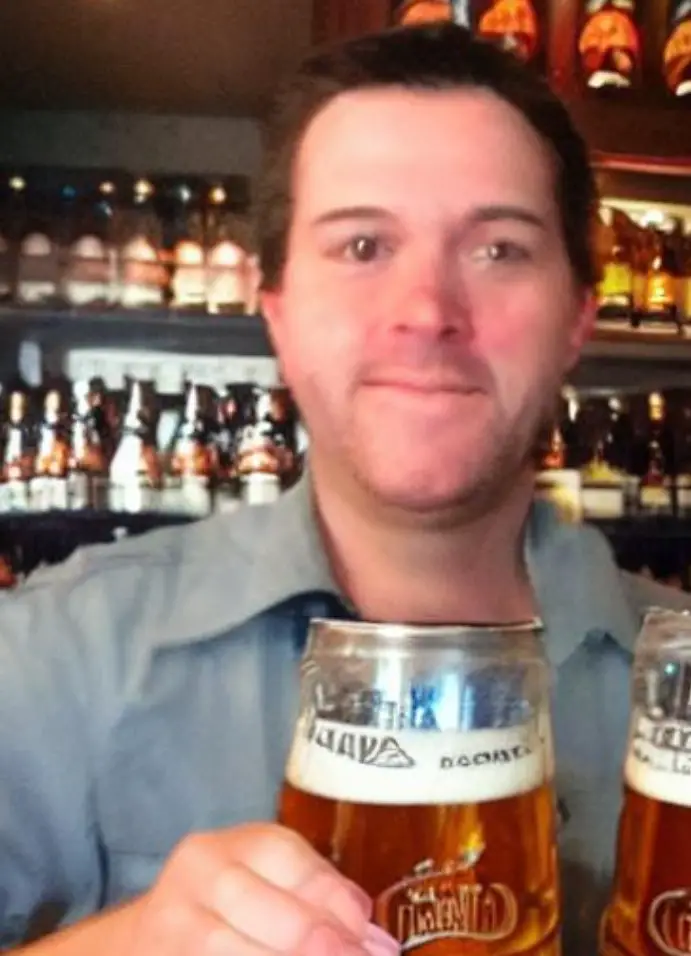 I am a passionate beer connoisseur with a deep appreciation for the art and science of brewing. With years of experience tasting and evaluating various beers, I love to share my opinions and insights with others and I am always eager to engage in lively discussions about my favorite beverage.