A cool beer is often the ideal method for people to unwind after a busy day. However, beer consumption has become a significant aspect of certain nations' national identities and cultures. There are certain countries that have embraced the culture of beer more than others, like Belgium, Germany, Ireland, and others countries.
We'll figure out which countries consume the most beer globally, and we'll also look at what makes these nations such fantastic places for having a few beers! So grab your favorite beer and come discover The Drunken Truth: Revealing the Countries That Drink the Most Beer with us!
Overview of beer consumption around the world 
In recent years, the issue of beer drinking has gained popularity all across the world. This is due to the fact that beer has ingrained itself more so in some parts than others of many nations' national identities and customs. Belgium, Germany, Ireland, and other European countries that heavily depend on beer as part of daily life are examples.
The consumption of beer has increased recently, with a few major nations setting the trend. China is now the world's top user of beer, according to data from the World Health Organization (WHO), closely followed by the United States and Brazil in second and third place, respectively. Around 196 billion liters of beer will be consumed worldwide in 2019, which works out to around 25 liters per person annually (on average).
Top 5 countries that drink the most beer 
1. Czech Republic
The Czech Republic consumes the most beer globally, according to data. The Czechs drink around 143.3 liters of beer per person annually. This is more than double the 67.8 liters of beer per person per year that is consumed globally on average. After Germany and the United Kingdom, the Czech Republic produces the third-most beer in Europe, with around 98% of its output being consumed domestically.
With almost 2,600 pubs per million residents or more than four times the norm in Europe, the Czech Republic also has the most beer outlets in the whole globe. Moreover, beer continues to be less expensive in the Czech Republic than soft drinks and water.
Czechs not only consume more beer than the majority of other nations, but many also like higher-quality beers. The majority of brewers in the country are small-scale businesses that create tasty, full-bodied lagers using traditional ingredients like hops and barley. Several of these classic beers have a long history of production dating back to the 1800s, giving them an outstanding reputation.
Additionally, this culture isn't just prevalent among adults; data compiled by the Ministry of Health in 2014 showed that nearly 15% of respondents aged 15 to 19 reported drinking alcohol at least once a month, a figure that was 10% higher than that of other European nations surveyed during the same time period.
Although this may seem concerning at first, general alcohol intake among young people appears to be rather moderate: just 14% reported having had more than five drinks on one occasion in the preceding 30 days (compared with 24 percent across Europe).
2. Austria
Beer is a well-liked beverage in Austria, where the average person drinks about 75 liters of it each year. According to statistics from Statista, the amount of beer drunk per capita in Austria climbed significantly over time, reaching its highest level ever in 2018 at 77.3 liters. An older population that is more inclined to use alcohol and rising disposable income that enables consumers to spend more on alcoholic drinks like beer are two reasons for this trend.
Due to their premium ingredients and distinctive flavor characteristics, craft beers have recently gained popularity among consumers in addition to regular lagers. Austrian craft breweries have had phenomenal development during this time, producing 8 million hectoliters (hl) in 2018 compared to barely 1 million hl in 2009, a sevenfold rise in just nine years.
Beer is often consumed in Austria in the form of a stein, which is a large glass jug with a handle that is served with beer. This is a custom that many of the nations bordering Austria follow while drinking a draught beer at a pub or restaurant.
3. Germany
Germany has a long and illustrious history of beer consumption, and the country is home to numerous beer aficionados. Germany has one of the highest per capita beer consumption rates in the world, with an estimated 98 million hectoliters of beer drank there a year since 2018, according to the German Brewers Association.
German individuals drink 28 gallons, or 107 liters, of beer annually on average. This equals to 0.26 gallons (about one liter) every day! Lager beer makes up almost two-thirds of total beer consumption in Germany. In Germany, this sort of beer makes up roughly 78% of all beer production, whereas wheat beer makes up 20%. Malt beer and other non-alcoholic brewed goods make up the remaining 2%.
The main events honoring this cherished beverage are German beer festivals, which are well-known around the globe. The annual Oktoberfest festival, held in Munich every year and attended by millions of people, is perhaps the most well-known. More than 6 million visitors to Oktoberfest alone in 2019 drank 7 million liters (1.8 million gallons) of beer!
The appreciation for quality beer has also led many Germans across borders when they travel abroad; they often seek out authentic local brews wherever their destination may be — from Asia to America or anywhere else in between!
Beer tourism is growing significantly across Germany as well as other parts of Europe; this includes brewery tours aimed at providing enthusiasts with exclusive insights into how their favorite drinks are made and packaged for sale. 
4. Ireland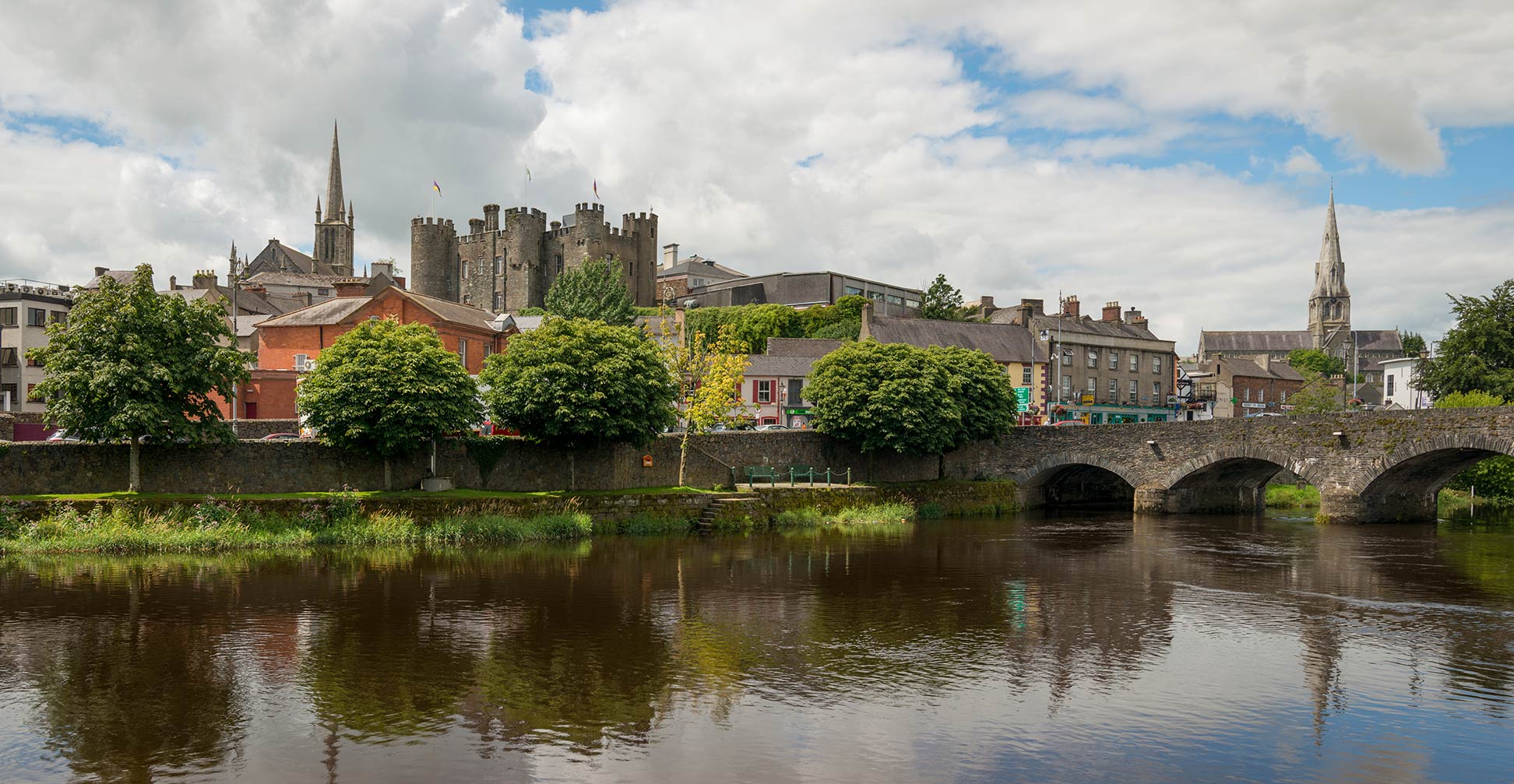 Ireland still has a significant beer culture, despite the country's rising wine consumption. Craft and microbrew consumption has also considerably expanded recently, enabling beer enthusiasts to experiment with new taste profiles while still supporting their preferred Irish brands. There is always a vast selection of lagers, stouts, ales, porters, and other alcoholic beverages available to expats and visitors at Ireland's pubs and bars.
Lager continues to be by far Ireland's most popular beer style in terms of market share. Around 70% of all beers sold in Ireland in 2018 were lagers or pilsners, according to data from that year. This number hasn't changed over time, suggesting stable consumer preferences in terms of the kinds of beers drunk.
The Irish are well renowned for drinking beer, and it has been ingrained into their society. Beer consumption has traditionally been seen as a social activity, a means to unwind, and a mark of hospitality. Ireland produces a wide range of beer varieties, with ale, stout, and lager is the most widely consumed. The nation's most popular beer brands include Guinness, Harp Lager, Smithwick's, and Murphy's.
5. United Kingdom 
The United Kingdom has a long history of beer consumption and has been one of the world's biggest consumers for centuries. According to a survey conducted by The World Health Organization in 2017, adults in the UK drink an average of 10.7 liters of beer per capita annually, making them the 22nd highest consumers in the world. This amount is higher than countries like China and Russia but lower than Germany which consumes an average of 110 liters per capita each year. 
According to estimates of individual consumption, British individuals are thought to drink an average of 32 pints, or 18 liters, of beer annually. This places it among the nations with the greatest per-capita alcohol consumption in both Europe and other industrialized nations like Canada and Australia. Moreover, the consumption of beer in the UK is rising at an astonishing rate, with a growth rate of 5% between 2007 and 2017—a figure that is significantly higher than the average growth rate for the world.
By introducing new beer varieties, marketing initiatives, lowering the alcohol content of well-known beers, and introducing lower-strength brews, the beer business in the UK has adjusted to consumers' shifting tastes. A number of large brewers, including Heineken and Carlsberg, have made investments in the UK market for various craft beers and ciders.
It is clear that beer consumption has a long and varied history across the world, with each country having its own unique approach to brewing and drinking different styles of beer. From Germany's iconic Oktoberfest celebrations to Ireland's traditional pub culture, it seems that beer will remain an integral part of many cultures for years to come.
In the UK in particular, craft breweries have emerged as popular alternatives due to their wide range of flavors and lower alcohol content than some other types of beer. Ultimately, this demonstrates how people around the globe are showing more appreciation for quality beverages while still enjoying those classic favorites like lager or stout.
What factors contribute to a country's high beer consumption rate 
There are several variables that can affect the rate of beer consumption in a nation. To begin with, how much beer people consume depends on their culture and how it views the beverage. Beer has been a major component of culture in certain nations for centuries, like Belgium and Germany, where many people consider it as more than simply a drink but as a means to unwind after a hard day's work or to mark significant occasions. As the Czech Republic has a long history of making beer dating back to the Middle Ages, other countries have adopted similar views on beer drinking.
Higher levels of beer consumption can also be attributed to specific economic and geographic variables in addition to culture and tradition. Due to economies of scale, nations with greater populations often have higher rates of production and consumption.
Even in locations where drinking alcohol is prohibited or severely discouraged, this can be true; for instance, Saudi Arabia is in the top 10 beer-consuming countries despite having harsh prohibitions against doing so in public places. Geographical factors are also significant since nations adjacent to historic brewing centers, like Germany, are more likely to have a broader selection of beers on hand.
How much beer is consumed in each nation is mostly influenced by government laws on alcohol use. Ireland is a prime example, where alcoholic beverage taxes are maintained comparatively low when compared to those in other EU countries. As a result, Irish breweries like Guinness and Murphy's have been able to maintain their competitiveness both at home and abroad. On the other side, harsher laws regarding pubs and bars have been introduced in nations like China, which has resulted in a general decline in beer consumption.
The future outlook for global beer consumption trends
As more nations start to appreciate the pleasures of drinking beer, the forecast for global beer consumption trends is highly positive. This is especially true in developing nations like China, India, and Brazil, where laws are becoming more lenient and the craft beer industry is expanding quickly.
Rising disposable incomes, more knowledge of various beer kinds, and a renewed appreciation for the social elements of drinking may all be credited with this. In any event, it appears that beer will remain popular. So grab a cold one and raise a glass with us to your favorite beverage.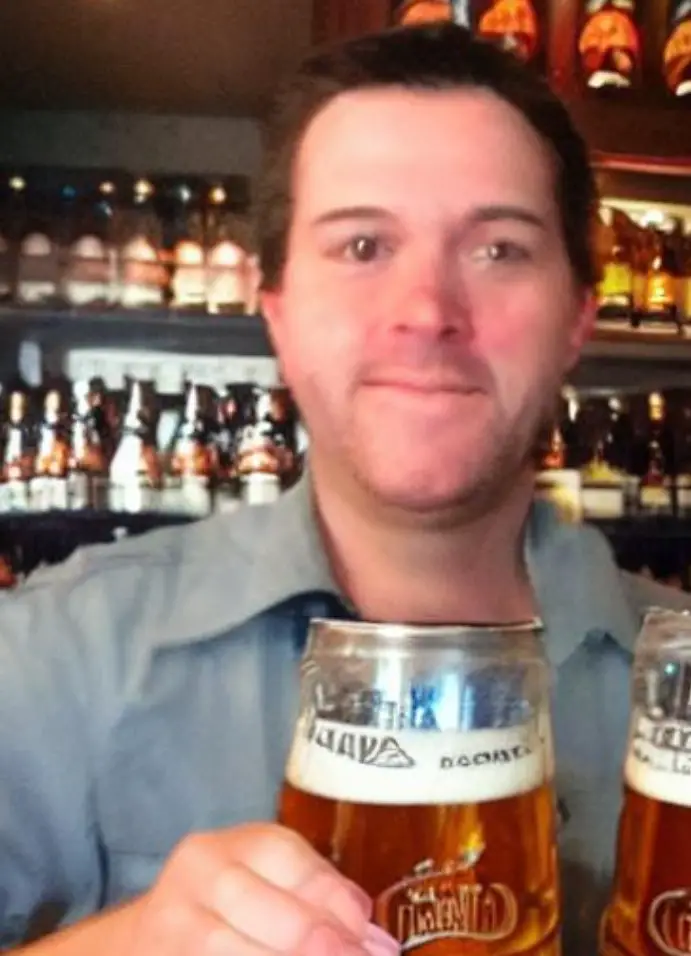 I am a passionate beer connoisseur with a deep appreciation for the art and science of brewing. With years of experience tasting and evaluating various beers, I love to share my opinions and insights with others and I am always eager to engage in lively discussions about my favorite beverage.