Hangovers are a common side effect faced by people who drink excess alcohol. Nowadays, Gatorade has become a traditional approach to treating hangovers. Gatorades are sports enhancement drinks that contain high concentrations of sugar and electrolytes. It is an old-fashioned effective sports drink to keep people hydrated and energized. Then how are Gatorade and Hangovers connected? In this blog, let us take a brief look does Gatorade help with hangovers.
Does Gatorade help with hangovers? 
Yes, Gatorade is an effective hangover remedy. They help in regaining the lost electrolytes and hydration. The science behind here is when you drink alcohol; it makes your system dehydrated. So when you take Gatorade, they give you the necessary vitamins and nutrients. Not alone dehydration, it will relieve other hangover symptoms such as thirst, headache, and nausea. 
 If you ask whether it can cure all the symptoms of a hangover? Yes and No. It cannot treat all the hangover symptoms but can reduce other symptoms. It can cure the symptoms caused by dehydration but may be less effective on symptoms caused by dilation of blood vessels. 
The body produces acetaldehyde, which leads to specific hangover symptoms. Acetaldehyde is a byproduct contained in alcohol that reacts in the liver. The toxic content present in the alcohol irritates the stomach liner and intestine, causing inflammation. However, Gatorade cannot cure this, but it can reduce the hurting sensation. 
Excessive drinking of alcohol impacts your nervous system and muscle control. Gatorade are rich in potassium, so drinking them helps replace the lost potassium. In turn, they help to relieve the body and muscle pain.
Concerning other hangover remedies like ginger tea, turmeric, chamomile tea, and green tea, the flavor of Gatorade is overwhelming. The taste of it makes people drink more. It is a great option when considering other beverages. 
The Best Gatorade Flavor For Hangovers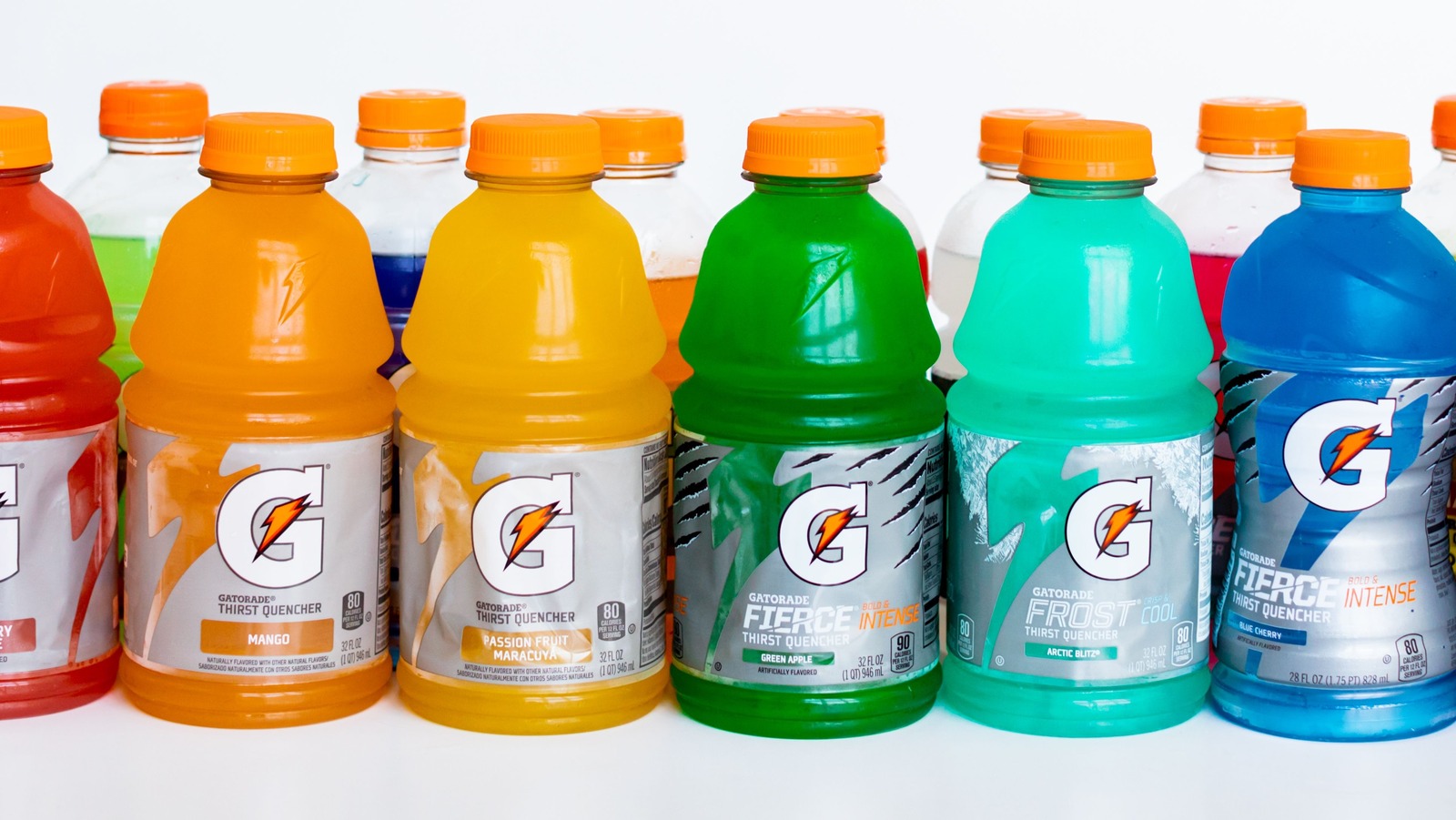 There are many better options available in Gatorade to ease your hangover. There are approximately about 20 flavors available. The perfect combination of orange and lemon-lime Gatorade confirms you acquire the most out of it and is an enormous technique to relieve you from a hangover.
While the orange flavor aids in keeping you hydrated, the sweet flavor revives and restores your electrolytes. You can transparently see the effects of the hangover will start to subside when you begin to sip this delectable concoction. The sugar content in Gatorade helps to reload the lost electrolytes from the body.
Drinking a tiny amount, you will notice that you get better from the hangover symptoms. Since there are comprehensive options, choosing the right flavor help you cure a hangover as quickly as possible. However, the best to relish during hangovers are listed below. 
Lemon-Lime Gatorade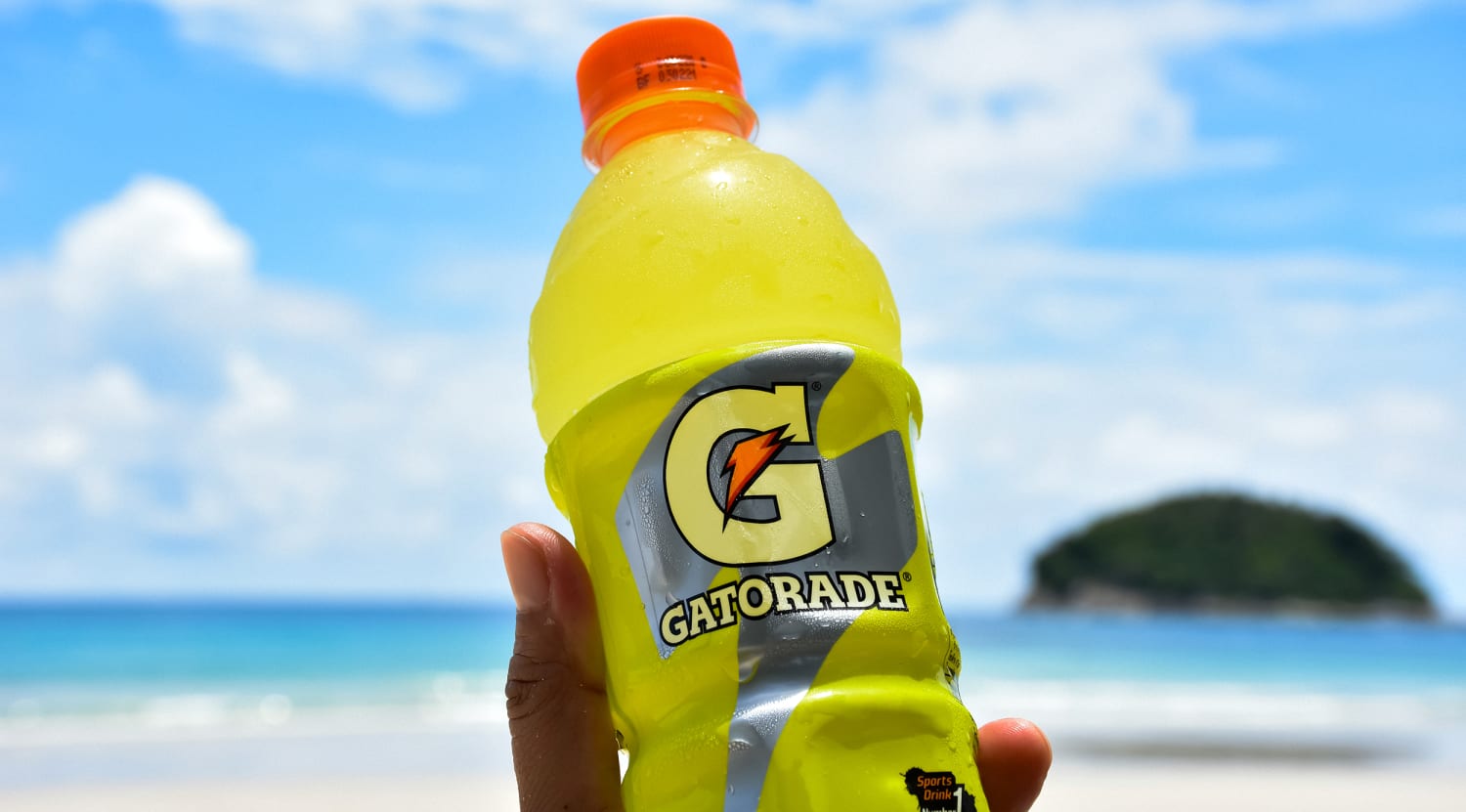 Lemon-Lime Gatorade is an excellent choice for hangovers. Loaded with lots of nutrients and electrolytes is ideal for starting your day by hydrating yourself. When you take Lemon-Lime Gatorade, it makes you feel energized and focused and receive an adequate amount of fluids to the body. 
The lemon and lime content helps to treat nausea and reduce stomach irritation. The drink is gentle, so you will not feel heavy or tired. This drink will also not upset your stomach. The lemon flavor gives a revitalizing taste, and you can return to your day fully recharged. 
To clear you on the health benefits of lemon-lime Gatorade, let's have a look into the nutritional facts about it.
Serving Size   12 fl oz (360 ml)
Lemon lime Gatorade  
 
 
 
Amount Per Serving
 
 
Calories
83
%DV
 
 
Total Fat
0g
0%
Sodium
166mg
7%
Potassium
47mg
1%
Total Carbohydrate
22g
8%
Sugars
21g
 
Protein
0g
 
IS or Contains: Kosher
 
 
*Percentage and Daily values are for a 2,000-calorie diet. Your Daily numbers may be more significant or lesser based on your calorie needs
 
 
Orange Gatorade 
Orange Gatorade is another go-to flavor for hangovers. The mild citrus flavor present in the supplement helps you feel hydrated at once. It makes you feel more refreshed and energized, creating a good day. Orange Gatorade contains vitamins and minerals that soothe your inflammation caused by hangovers and fight the toxins produced by the alcohol. The added benefits are boosting your immune system and increasing your concentration level. Also, the orange flavor Gatorade has a good amount of carbohydrates enriched with it. 
They are an excellent option to boost your from a hangover without too much sugar. Since this electrolyte supplement contains a low sugar level, it is the required energy to wake you up from a hangover. You will feel a drastic change in the severity of the hangover once consumed. 
We saw the nutritional benefits of Lemon lime flavors now if you want to compare the nutritional facts about the orange. It is every individual preference to choose which Gatorade they are going to opt for; however, all of them help in curing the hangover.
Serving Size   1.00 bottle(355ml)
Orange Gatorade 
 
 
 
Amount Per Serving
 
 
Calories
80
%DV
 
 
Total Fat
0g
0%
Sodium
160mg
7%
Potassium
45mg
1%
Total Carbohydrate
21g
7%
Sugars
21g
 
Protein
0g
 
IS or Contains: Kosher
 
 
*Percentage and Daily values are for a 2,000-calorie diet. Your Daily numbers may be more significant or lesser based on your calorie needs
 
 
Conclusion
While you are too much drunk, it is evident that your system wants a constant water supply. To get hydrated immediately, you must take sports drinks like Gatorade. They are the lifesaver in treating a severe hangover symptoms. These are the best options instead of drinking adequate water. They also contain some food dyes that may make some people gain weight, so consuming too much is not advisable. But that does mean they will cause several health problems. 
If you are searching for an approach to ease the hangover symptoms, you can blindly go for Gatorade. Remember that Gatorade can cure and reduce hangover symptoms but cannot act on the negative impacts of alcohol. Although there are specific tips and tricks to control, drinking in moderation suits the people surrounding them.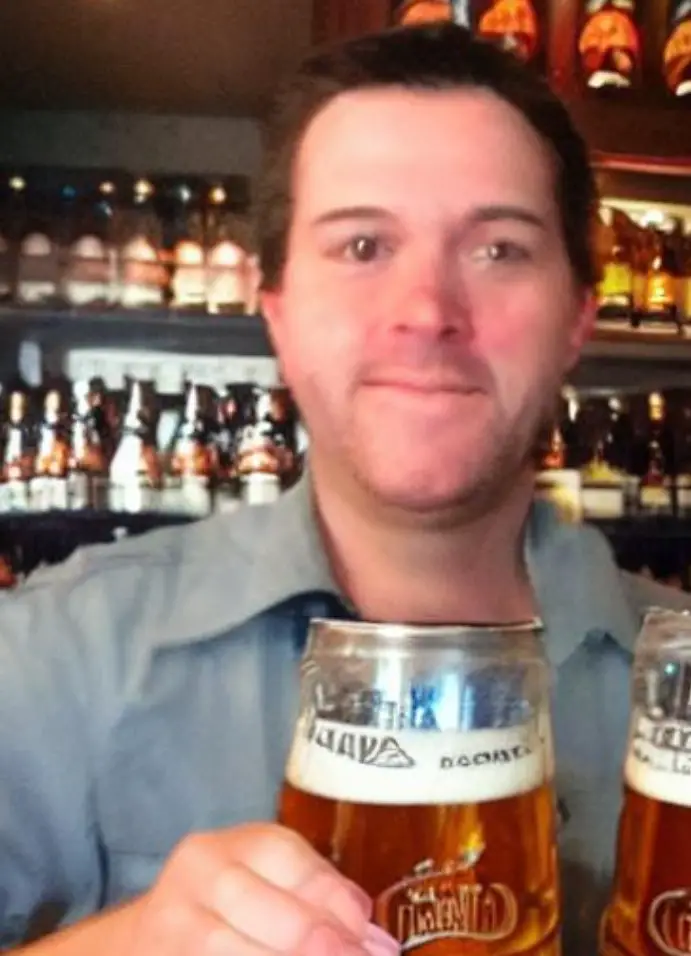 I am a passionate beer connoisseur with a deep appreciation for the art and science of brewing. With years of experience tasting and evaluating various beers, I love to share my opinions and insights with others and I am always eager to engage in lively discussions about my favorite beverage.